G Herbo Shares His Future Plans To Marry Taina Williams And Become A Stay-At-Home Dad (Video)
Roommates, there's just something about a man gushing over his ole' lady! That's exactly the energy G Herbo gave during a recent sit-down interview with Streetz 94.5 FM. The rapper had his dimples on full display after being asked if he plans to marry his girlfriend Taina Williams! G Herbo shared he is "definitely" getting married to Taina and hoping to spend his days on daddy duties, learning to cook and traveling!
"I ain't gon lie, imma get married soon man definitely," he told hosts Fly Guy DC and MiAsia Symone during a radio interview. "I gotta get married man."
According to Revolt, the couple has been dating since January 2019. Then, almost two years later at the top of 2021, they revealed to the world that they were expecting their first child together. In a short clip shared to Instagram, Taina and G Herbo are pictured loving on each other with G Herbo rubbing and kissing on her baby bump! Prior to the video announcement, news of a baby on board began circulating in December 2020 after court documents for Herb's federal fraud case requested that he be allowed to travel between states to visit his pregnant fiancé. The pair welcomed their baby boy, named Essex, in late May.
Now, G Herbo is taking steps towards the next step in their relationship! During the interview, he said Taina and him have been having the conversation. He shared, however, that he doesn't want to get married too young, especially while he's still chasing his dreams. He clarified that he doesn't want to be that husband that's neglecting his family because of his career.
"I don't want to be young and married and having to go do clubs, shows and tours…leaving the family," he said. "I don't want to procrastinate either at the end of the day."
Watch the full clip below:
Want updates directly in your text inbox? Hit us up at 917-722-8057 or click here to join!
Dear Evan Hansen Cast Plays Who's Who
"I just know I've ruined a lot of takes with laughter."
And to celebrate, we had Nik Dodani, Ben Platt, Colton Ryan, Kaitlyn Dever, and Amandla Stenberg join us to play a super-fun game of who's who.
We found out who's most likely to burst out into song…
…who's most likely to laugh during an uncomfortable situation…
…and who's most likely to break character and start laughing.
We even found out who's most (and least) likely to accidentally like one of their crush's old IG pics.
And be sure to catch Dear Evan Hansen, which is in theaters now!
BuzzFeed Daily
Keep up with the latest daily buzz with the BuzzFeed Daily newsletter!
Hamilton Facetime After Emmys And More Celeb Tweets
Britney Spears Told The Story Of Justin Timberlake Giving Her A "5 Minute Pep Talk" Before Her 2001 MTV VMAs Performance After He Finally Apologized For His Past Treatment Of Her
This is the second time that Spears has made reference to her ex-boyfriend since he extended an apology for his past treatment of her following their 2002 breakup.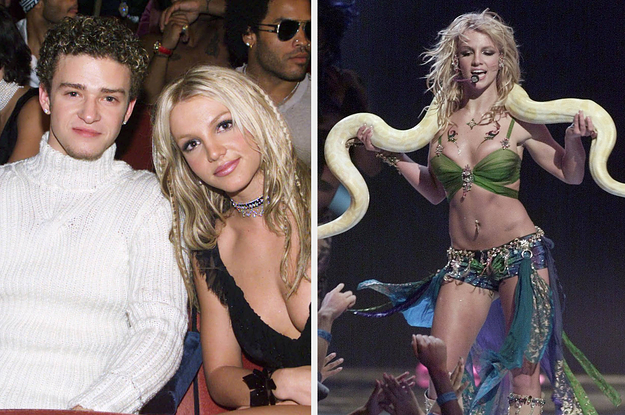 ---