Jason Sudeikis Wears Shirt In Support Of England
The actor attended the Ted Lasso Season 2 premiere on Thursday night while rocking a shirt in support of the English soccer stars who have been the targets of racist abuse.
On Sunday at Wembley stadium, Marcus Rashford, Jadon Sancho, and Bukayo Saka received racist hate on social media after they missed penalties in the 3-2 shootout Euro 2020 final.
Many stars have taken to social media to show their support for the athletes, and Jason rocked a shirt on the carpet that said "Jadon, Marcus & Bukayo."
A real classy move from the actor who portrays an American coach of an English soccer team for the hit Apple TV series.
Jason was trending on Twitter Friday morning, with many people praising him for the move.
One fan commented that his shirt represented "human goodness."
Another remarked that his shirt worked to unite all of us.
I couldn't agree more. Honestly, what's not to love about Jason Sudeikis?! He's a magnificent human being and we're all just lucky to be in his orbit.
BuzzFeed Daily
Keep up with the latest daily buzz with the BuzzFeed Daily newsletter!
Dear Evan Hansen Cast Plays Who's Who
"I just know I've ruined a lot of takes with laughter."
And to celebrate, we had Nik Dodani, Ben Platt, Colton Ryan, Kaitlyn Dever, and Amandla Stenberg join us to play a super-fun game of who's who.
We found out who's most likely to burst out into song…
…who's most likely to laugh during an uncomfortable situation…
…and who's most likely to break character and start laughing.
We even found out who's most (and least) likely to accidentally like one of their crush's old IG pics.
And be sure to catch Dear Evan Hansen, which is in theaters now!
BuzzFeed Daily
Keep up with the latest daily buzz with the BuzzFeed Daily newsletter!
Hamilton Facetime After Emmys And More Celeb Tweets
Britney Spears Told The Story Of Justin Timberlake Giving Her A "5 Minute Pep Talk" Before Her 2001 MTV VMAs Performance After He Finally Apologized For His Past Treatment Of Her
This is the second time that Spears has made reference to her ex-boyfriend since he extended an apology for his past treatment of her following their 2002 breakup.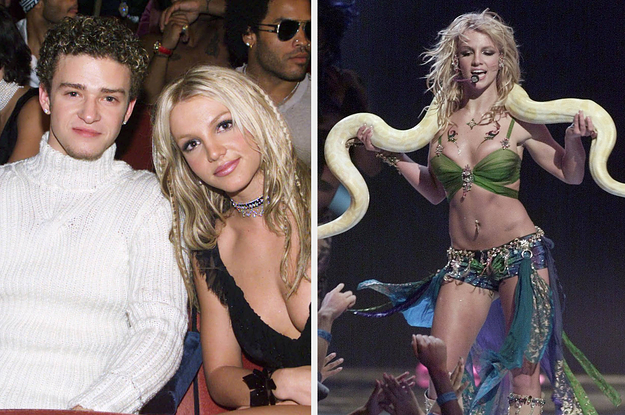 ---