Making ABBA: The Album – Classic Pop Magazine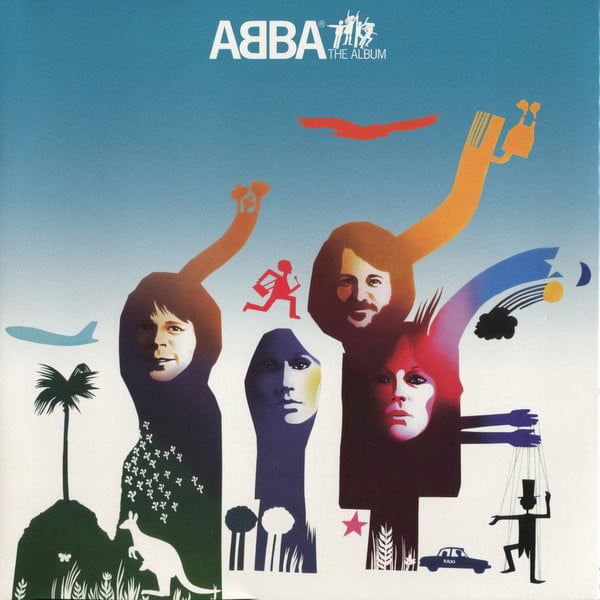 What ABBA: The Album lacked in an imaginative title, it made up for with great songwriting, ambitious musicianship and record-breaking sales
By the time of this, their fifth studio album, supergroup ABBA were sitting on top of the music world. Savvily released in conjunction with ABBA: The Movie – which featured tantalising snatches of these cracking album tracks – it proved a great double whammy.
Three years into their phenomenal success, this LP served to further cement the band's status worldwide. Remarkably, it also broke records in some territories not otherwise known to welcome pop. 
It's hard to digest now, yet as late as the 70s, the bleak Cold War still cast a cloud in Eastern Europe, with 'degenerate' Western music fiercely frowned upon. Luckily for sweetly melodic ABBA, they couldn't be labelled as anything remotely corrosive, and their uplifting, catchy sounds won the day.
Incredibly, in 1977, ABBA: The Album managed to shift an unheard of one million units across Poland – using up the country's whole foreign-currency resource in the process.
Though a limited pressing of 200,000 copies was somehow allowed in Russia, demand was such that the – sadly thwarted – sales potential was estimated at some 40 million. Such was the power of ABBA, it seemed.
Meanwhile, in the UK, following an unintentional postponement, their latest LP smashed straight in at No. 1; the first ABBA album to do so, where it remained for seven weeks. 
Due to massive pre-orders, UK pressing plants had been unable to provide enough copies in time for the scheduled end of '77 release date. The post-Christmas ABBA clamour continued into the New Year when – at last – the goods were delivered, in more ways than one.
ABBA: The Album spent a total of 39 weeks in the Top 40, February through to October '78. For the first 14 weeks, it comprised a happy hat-trick, charting along with Greatest Hits and Arrival: at the start of March '78, all three ABBA albums were in the Top 15.
ABBA: The Album became the third-biggest-selling album of the year – just behind those other iconic, era-defining movie soundtrack LPs, Saturday Night Fever and Grease.
Ultimately striking platinum sales in the UK and US, the same in Germany and Hong Kong, it grew to platinum-plus prominence in Finland and double platinum in Canada. 
Sandwiched smartly between LPs Arrival (1976) and Voulez-Vous (1979), ABBA: The Album comprised just nine songs. Though the content was the least of any ABBA album, the compositions were longer in length than any of the band's previous LP output, and sparkled with originality and quality.
Spawning some seven (largely) hit singles, two would be evergreen UK No. 1s (Take A Chance On Me/The Name Of The Game); two would be huge Euro hits (Eagle/Thank You For The Music); and three were unusual culls from ABBA's 1977 tour mini-musical concept, The Girl With The Golden Hair. 
On the accompanying ABBA: The Movie – which ties in some of ABBA: The Album's soundtrack – Björn Ulvaeus comments: "Music critics try to rationalise (our appeal) – 'they have a formula' – we never did. We wrote from the heart."
This was never more true for the Super Troupers than on this highly regarded adventure of an album: a high-calibre showcase of wide-ranging work. 
Critics such as Rolling Stone Magazine's' John Rockwell called ABBA's songs… "a calculated blend of six elements: innocently superficial lyrics, bouncy Europop music, rock energy and amplification; soaring melodies, Mamas & Papas high female harmonies and lavish sonic textures…"
Even he had to concede: "ABBA: The Album represents an interesting departure from past formulas…" That was some understatement. 
Overall, the consensus was that even the most hardened music journos waxed lyrical about this particular LP: according to one, who loved its "effortless straddling of hard rock, pop/rock, dance-rock and progressive rock."
ABBA's soundscape had undoubtedly expanded, progressing far beyond the bounds of their original Eurovision win. The Swedish supergroup were now pop royalty, and on this evidence, in a realm of their own. 
Opening on an epic scale, Eagle soars from the get-go. A pure breath of fresh air, it perfectly paints a sound panorama of mountain, forest and sea, and the feeling of ABBA let loose from the studio and airborne).
An intro worthy of Pink Floyd expands into such intricate melodies and harmonies, it needs this 5.53 duration to do it justice. It's complex and dense, synth-laden, rich in American-Indian influence, yet tinged with a Viking-like spirit of adventure – poetic, in other words. 
Britain especially adored the next track, Take A Chance On Me. From its bonkers yet brilliant a cappella opening, this insanely catchy melody is an instant earworm. Bubbly and punchy, it bounces along, anchored by Benny, enjoying himself on the old joanna driving home the beat. A song so great, in fact, it almost singlehandedly lends weight to the theory that at one point, ABBA were responsible for producing 20 per cent of Sweden's entire GDP…
And now for a slight digression, to discuss ABBA: The Album's mixed history of production quality. For reasons unknown, original LP pressings came from a defective master tape, causing distortion across some tracks – most especially, The Name Of The Game. 
The original Polydor pressing and subsequent CSR and Deluxe editions – sourced from the same 'bad' tape, also audibly suffered. Though clean transfers of the original studio tapes came via various Tretow and Astley remasters, issues still remained. According to experts, Tretow's had a harsh EQ, whereas Astley's were badly compressed and noise reduced.
Fortunately for Take A Chance On Me, it largely escaped distortion across all LPs and non-remastered CDs – such as Polydor's Greatest Hits Vol. 2. ABBA: The Album was released as a CD in 1984, and four subsequent times by Polygram. In 2005, part of The Complete Studio Recordings box set, by 2007, it was also available as a two-disc Deluxe Edition. 
Carrying swiftly on to an overlooked slow-burn gem, and one never released as a UK single: One Man, One Woman. Benny's gift for lyrically depicting human relationships reflects in his moving lyrics here on the gender situation, like a male Carly Simon in insightful vein. The fact that his then-missus Frida, in notably emotive mode, is on lead vocal, adds to the piquancy. 
In comparison, The Name Of The Game was seen as a commercial cracker. The girls deliver sublime solo parts before their clear-as-a-bell harmonies chime to rival the best of Phil Spector's girl groups. Their unearthly, radiant chemistry is something else; the kind of magical vocal melding usually the preserve of siblings.
Manager Stig Anderson helped the two worker Bs, Benny and Björn, on the writing credits. As he did on I Wonder, and folksy Side 2 starter Move On. Despite its progressive message, this song is nowhere near as potent or as memorable as the rest.
Off on another tangent goes the rock pomp of Hole In Your Soul. Building like some opus from Queen, it deftly displays Benny's masterful way with song-bridge construction, while Lasse Wellander has hard rocking fun on lead electric guitar.
Amidst more ear-bending blending of Frida's mezzo-soprano and Agnetha's soprano, listen out midway for the latter's amazing heavy-metal scream… As Björn said: "We had a wild range."
Most arresting of all was the three song finale. An unsettling essay on the entrapping nature of fame acts as a bold touch of genius. A trio of scenes from a 'mini-musical' were conceived as a storytelling saga by Benny and Björn for the concerts on their latest triumphant tour.
The flaxen-haired heroine of the semi-cabaret-style tale behind The Girl With The Golden Hair is not necessarily Agnetha: both women appeared onstage in blonde wigs to perform this bravura number. The lyrics travel from moody reflection to joyful gratitude. 
Then through I Wonder, the tone changes to a 'what if fame hadn't come calling?' scenario. The diva turns it around in a final remarkable twist – to pronounce her all-consuming career's left her nothing but a puppet.
With more than a nod to the lexicon of Broadway musicals and the rich musical texture of Weimar cabaret – (as one wag said, "ABBA almost does Kurt Weill") – it culminates in the unexpected jangling edge of the girls' duet, I'm A Marionette. 
On the evidence of this totally eclectic LP, ABBA can never be accused of blithely trotting down the road marked 'bubblegum pop', or resting on their laurels.
Like their colourful album cover, this landmark LP is a rainbow of a record, and one which, seemingly effortlessly, manages to  encompass a surprising number of tones, textures and moods. It represents ABBA at their artistic peak. 
Comments
comments
BBC Two to screen new documentary series, The 80s – Music's Greatest Decade?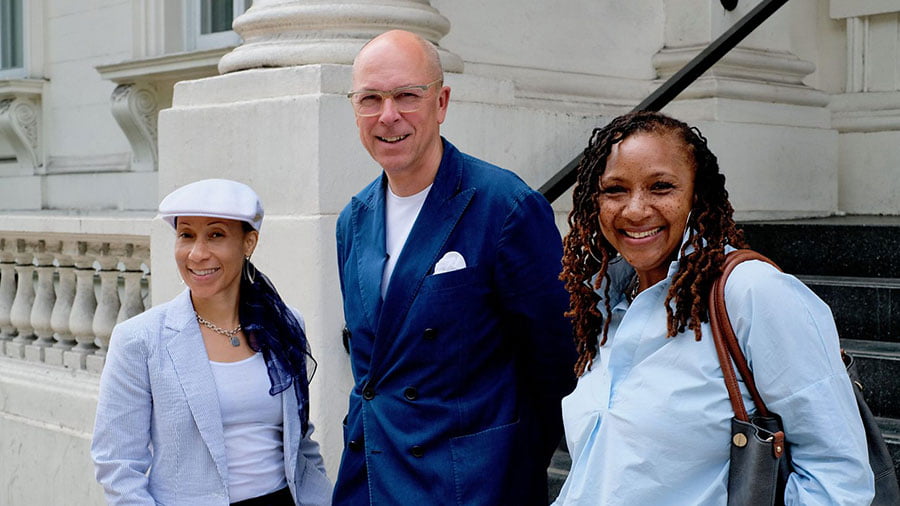 BBC Two is to screen a major new documentary series about the pop music of the 1980s.
Starting Saturday 23 October, The 80s – Music's Greatest Decade? is presented by journalist and author Dylan Jones.
The programme features contributions from Nile Rodgers, Mark Ronson, Jazzie B, Trevor Horn, Bananarama's Sara Dallin & Keren Woodward, Gary Kemp, Mark Moore, Cookie Crew's Cookie Pryce and Suzie Q, Bobby Gillespie, UB40's Ali Campbell & Astro, The Fall's Brix Smith, Sarah Jane Morris and more.
Lorna Clarke, BBC Controller, Pop, says: "I'm delighted that we're going to dissect the impact and influence of the 80s decade, culturally – an experimental period of time that divides opinions hugely."
Dylan Jones says: "Interminable television programmes still suggest the whole episode was nothing but a calamitous mistake, a cultural cul-de-sac full of rotten records by shameful individuals with orange skin and espadrilles. I'm here to tell you this couldn't be further off the mark."
In the first episode, Jones sets out his claim: that the 80s was the most creative musical decade ever. He'll assert that the 80s, unlike other decades, was undefinable by monolithic musical movements such as punk, disco or Britpop, and unleashed a myriad of new musical genres in just 10 years. To support his theory, he'll hear from some of the leading musicians and producers of the era, who were at the forefront of the incredibly diverse music creation.
Speaking in the programme, Nile Rodgers says: "The 80s was the pinnacle for a lot of us musicians who had come from the 60s and the 70s. Reaching that place you had this great explosion of artistry in the 80s that ran the gamut."
Keren Woodward from Bananarama says: "You'd hear something and think, oh that's Bananarama, that's Culture Club, that's Duran Duran – and everyone looked their own way as well."
Episodes two, three and four will feature a mixture of archive performance and music video, handpicked by Jones, which explore themes including the MTV generation; the birth of hip hop, the emergence of house and the rise of the rebels, who deliberately eschewed all they believed to be ostentatiously 80s.
Some of the artists explored in the series include Madonna, Duran Duran, Eurythmics, The Sugarhill Gang, Public Enemy, Bronski Beat and Erasure.
The 80s – Music's Greatest Decade? is produced by Plimsoll Productions. The Executive Producer is Siobhan Logue. It was commissioned by Owen Courtney, Commissioning Editor and Jan Younghusband, Head of Commissioning for BBC Music TV.
To accompany this series, on Friday 29 October, Radio 2's weekly step back in time, Sounds Of The 80s with Gary Davies (Fridays, 8pm-10m), will see Dylan Jones share four of his favourite 80s songs and why they are so special to him, as part of Sounds Of The 80s regular feature, My 80s.
The 80s – Music's Greatest Decade? begins on BBC Two at 8.55pm on Saturday 23 October.
Want more from Classic Pop? Try an issue for only 99p today. Click here for more details.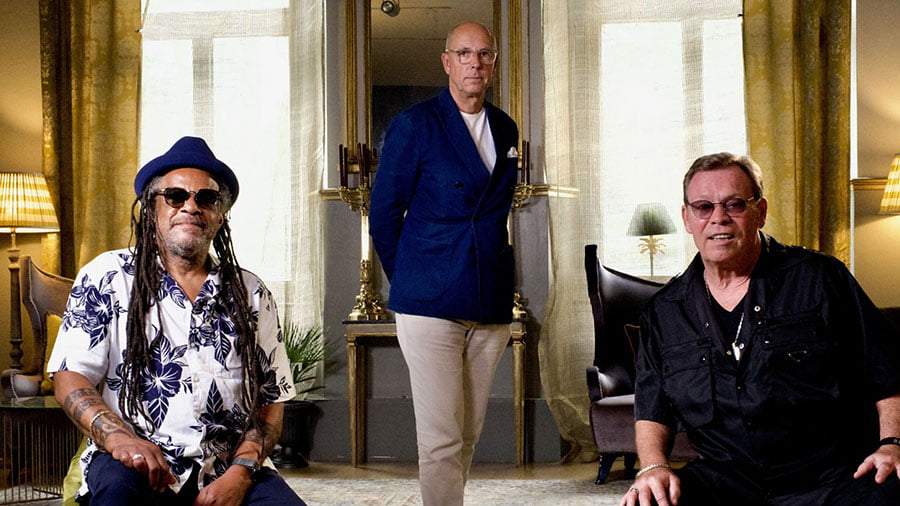 Comments
comments
Listen to "Made a Vow" by Millie Turner
I haven't written about Millie Turner in a while. She is a singer-songwriter who often surprises me with a banger of a track. That makes me sit up and take note. Like she has with the track, "Made a Vow", released last Friday. She caught my ear alight with previous releases "She Was A Dancer", "Night Running" and "January". Basically, her style is eclectic, electronic dance music. Which makes her niche enough but not so left-of-field either. I totally missed, Millie teamed up with Dadi Freyr last year (how rude of me). They smashed a cover of Haddaway's "What Is Love?"
Before Covid came along, she was generating some serious buzz. Managed some tour support opportunities, alongside Tove Lo before restrictions came into play, for what has felt like forever. With live shows now resumed, she has returned picking up the thread where she left off. Is back on stage getting those gigs in and just released the very, seriously shimmery electro-pop track "Made a Vow". She sings about setting herself a goal and not allowing others to tell her otherwise or try to change her mind. Essentially it appears to be a song about steering her own ship and having command of her own destiny.
When listening to the track I could very much imagine it as something in the same lane as La Roux might enter into. Shimmery, choppy synths and both singers with recognisably distinctive voices. The style of this track feels a fit for both these artists. I really hope to see Millie Turner's name added to many festivals and showcases next year. There is some time to make up but equally feel sure she is an emerging artist back on the ascent and fast-rising. I was stupid enough to not follow her closely enough, but I have realised my mistake. For me, Millie is a crucial new pop proposition for 2022. I am confident that we will be hearing from her a lot.
Connect with Millie Turner
Facebook: https://www.facebook.com/millieturnr/
Twitter: https://twitter.com/millieturnr
Instagram: https://www.instagram.com/MillieTurner/
Watch "Stung" by TIN – EQ Music Blog
Out, with a new, track "Stung", today (because, believe it or not, Adele is not the only one dropping new music today) is the Australian pop singer-songwriter TIN. After covering several releases by TIN on the blog, I have noticed he is an artist who thrives on creativity. Someone who is always looking for a way to change things up and give his audience something different. And yet, authentically rooted in queer intentions. More often than not, this means we have gotten to see TIN dress-up as a way of portraying various characters. (Or dress down to his Andrew Christian briefs as in the video for "Firm"). Supporting the release of "Stung" he's taken his biggest artistic step yet.
You know, watching RuPaul's Drag Race UK season 3, I had been convinced into thinking Choriza May or River Medway were the new queens for me this season. But that was before I caught sight of the foxy lady in pink who appears in the TIN's "Stung" video. The name of this stunner?… it is TIN (but I think she requires a drag name so I'm putting 'Tin Ahh Glitter' out there as a suggestion). Who garbs up in drag alongside some of the fiercest queens London has to offer. Polka Dot, Le Fil, Coco Couture and JVST TINA. Visions of loveliness who exude the same BETTER big drag energy of the kind we were introduced to last night on the latest episode of RuPaul's Drag Race UK
"Stung" is a song of substance as well as fizzing with B.D.E. because of the video… TIN explains the track further…
"Stung" is about not being underestimated and not putting up with other people's rubbish. I wrote it after a night out at a trashy club in Brisbane, having met so many gay men who were taking themselves way too seriously. I get exhausted by people who are arrogant with nothing to show, and I wanted to write something a bit tongue in cheek about the experience."
Sure to catch on quick, is the buzzy refrain "you betta watch out or you'll get stung" . Practice, practice, practice this, girlfriends, TIN wants you, word perfect for EQ Music Live next Saturday 23rd October – Ticket details HERE
Connect with TIN
Facebook: https://www.facebook.com/tinofficialmusic
Twitter: https://twitter.com/tinofficialau
Instagram: https://www.instagram.com/tinofficialmusic/