Pooh Shiesty Indicted By Federal Authorities In Shooting/Robbery Case—Feds Used His Instagram Photos As Evidence
#Roommates, Pooh Shiesty's legal issues just got a lot more serious, as now federal authorities have decided to take a major step in his ongoing shooting and robbery case. According to new reports, federal authorities have officially indicted Pooh Shiesty—and their decision was based on photos he posted to his Instagram account.
@MiamiHerald exclusively reports, Pooh Shiesty, 21, has now been indicted for his role in the alleged shooting and robbery of two men who were standing outside the Bay Harbor Islands hotel in Miami. Pooh Shiesty, real name Lontrell Williams, is currently still in federal custody for the following charges: discharging a firearm during a violent crime, conspiracy, and robbery under a law regulating commerce. He will remain in federal custody until a formal detention hearing on July 6th. Based on new court documents, the feds were able to indict him all because of some photos he posted on Instagram that contained incriminating evidence.
Federal investigators found a Louis Vuitton bag that contained almost $41,000 in cash that fell out of a McLaren luxury vehicle that Pooh rented. According to the feds, just days before the robbery that he is accused of, Pooh reportedly posted photos of himself with "several long rifles and a plethora of $100.00 bills". One of the bills he posted on Instagram featured the same serial number as one of the bills in the Louis Vuitton bag that was at the scene of the shooting and robbery. Additionally, one of the other men charged in the case, Jayden Darosa, posted himself holding a Draco automatic rifle on his own Instagram…which was allegedly the same one Pooh Shiesty used in the shooting incident.
His defense attorney, Saam Zangeneh, anticipated the federal indictment and gave a statement earlier this month. "We have been in communication with the U.S. Attorney's Office, and we believe they have a federal detainer on him and are likely to file federal charges. That doesn't change our position as to his 100 percent innocence, in both state and federal matters," he said.
As we previously reported, Pooh Shiesty and two other men allegedly arranged to buy some marijuana and "high-end athletic sneakers" at the Landon Hotel in Bay Harbor Islands. That's when things apparently went left, as Pooh and the others allegedly shot two men—and the entire incident was captured on video, according to the criminal complaint filed by Miami-Dade Detective Elio Garcia.
Want tea directly in your text inbox? Hit us up at 917-722-8057 or click here to join!
Dear Evan Hansen Cast Plays Who's Who
"I just know I've ruined a lot of takes with laughter."
And to celebrate, we had Nik Dodani, Ben Platt, Colton Ryan, Kaitlyn Dever, and Amandla Stenberg join us to play a super-fun game of who's who.
We found out who's most likely to burst out into song…
…who's most likely to laugh during an uncomfortable situation…
…and who's most likely to break character and start laughing.
We even found out who's most (and least) likely to accidentally like one of their crush's old IG pics.
And be sure to catch Dear Evan Hansen, which is in theaters now!
BuzzFeed Daily
Keep up with the latest daily buzz with the BuzzFeed Daily newsletter!
Hamilton Facetime After Emmys And More Celeb Tweets
Britney Spears Told The Story Of Justin Timberlake Giving Her A "5 Minute Pep Talk" Before Her 2001 MTV VMAs Performance After He Finally Apologized For His Past Treatment Of Her
This is the second time that Spears has made reference to her ex-boyfriend since he extended an apology for his past treatment of her following their 2002 breakup.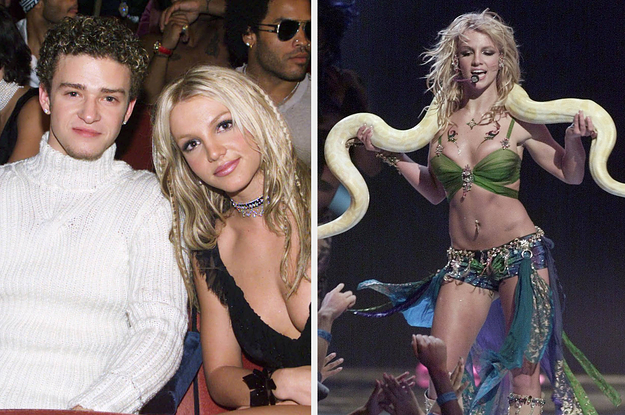 ---