Primal Scream announce Screamadelica tour dates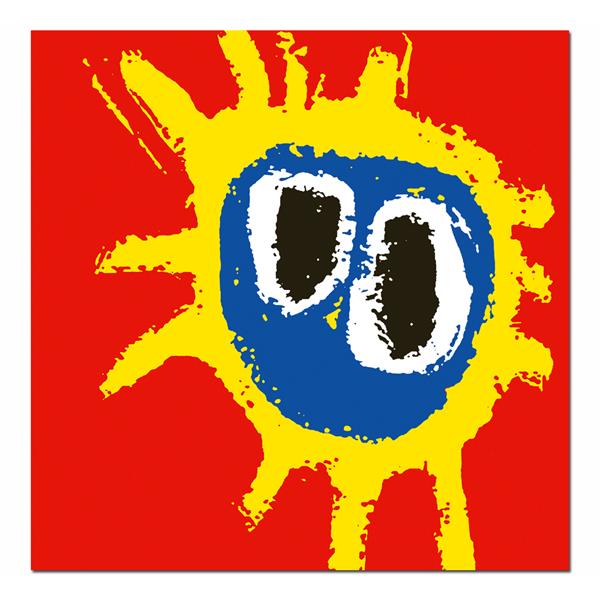 Primal Scream have announced that they are to return to live show with a series of sets celebrating their classic Screamadelica album.
The band will play three dates in July 2022, performing their 1991 album in full. 1 July see them play Queen's Park, Glasgow, before heading off to Castlefield Bowl in Manchester on 9 July and then London's Alexandra Palace Park on the 16th.
This year, of course, was the 30th anniversary of that indie-dance classic, and this Friday will see the release of two new versions of the album. A 10-disc 12" Singles Box compiles nine replicas of the singles from the original album campaign alongside Andrew Weatherall's recently unveiled 'Shine Like Stars' remix, all pressed on 180-gram heavyweight vinyl. The second release is the album's first ever picture disc format.
The previously unreleased Demodelica collection then follows on 15 October. It provides a new insight into the album's creation, with a variety of early demos and work-in-progress mixes. It will be released on digital, double-vinyl, CD and C90 cassette formats. The package will be completed with new liner notes by author Jon Savage.
 All three releases are available to pre-order here.
Tickets for the dates, listed below, go on general sale from 9am on Friday, 17 September. They will be available from www.gigsandtours.com and www.ticketmaster.co.uk.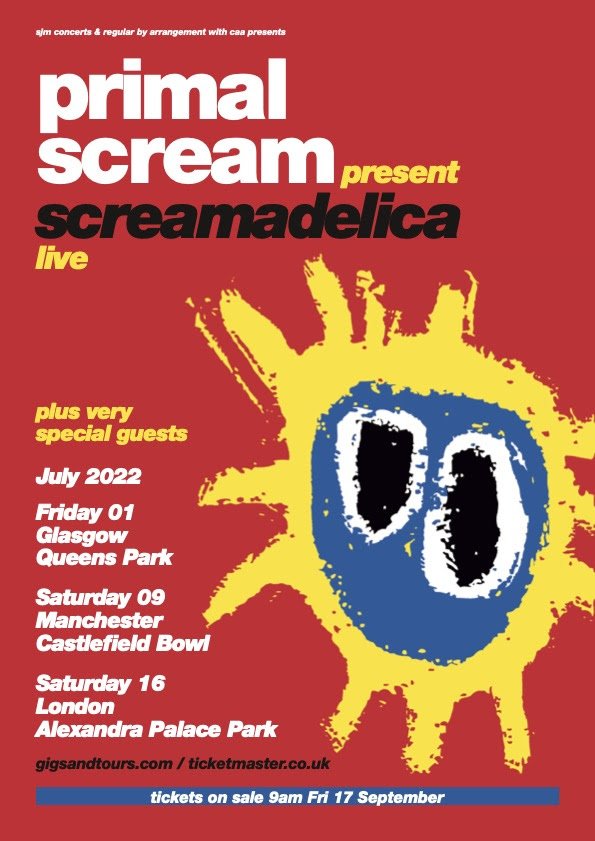 Comments
comments
BBC Two to screen new documentary series, The 80s – Music's Greatest Decade?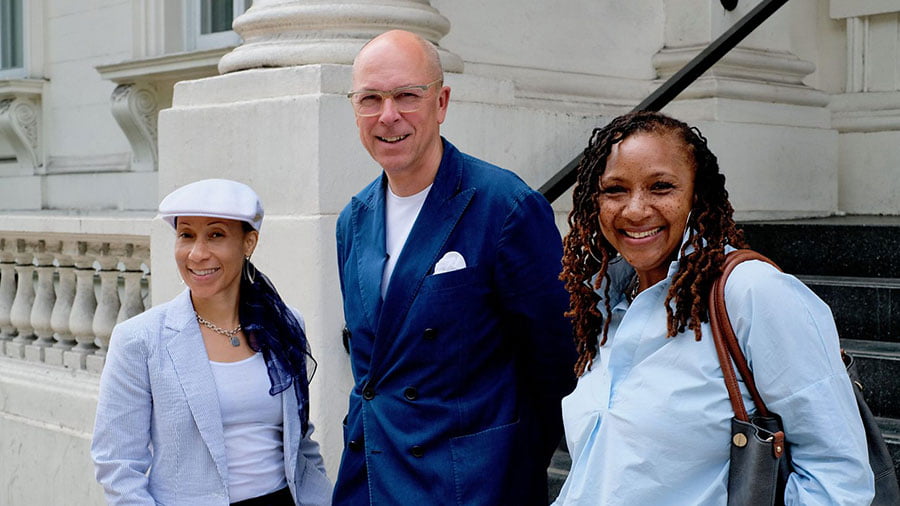 BBC Two is to screen a major new documentary series about the pop music of the 1980s.
Starting Saturday 23 October, The 80s – Music's Greatest Decade? is presented by journalist and author Dylan Jones.
The programme features contributions from Nile Rodgers, Mark Ronson, Jazzie B, Trevor Horn, Bananarama's Sara Dallin & Keren Woodward, Gary Kemp, Mark Moore, Cookie Crew's Cookie Pryce and Suzie Q, Bobby Gillespie, UB40's Ali Campbell & Astro, The Fall's Brix Smith, Sarah Jane Morris and more.
Lorna Clarke, BBC Controller, Pop, says: "I'm delighted that we're going to dissect the impact and influence of the 80s decade, culturally – an experimental period of time that divides opinions hugely."
Dylan Jones says: "Interminable television programmes still suggest the whole episode was nothing but a calamitous mistake, a cultural cul-de-sac full of rotten records by shameful individuals with orange skin and espadrilles. I'm here to tell you this couldn't be further off the mark."
In the first episode, Jones sets out his claim: that the 80s was the most creative musical decade ever. He'll assert that the 80s, unlike other decades, was undefinable by monolithic musical movements such as punk, disco or Britpop, and unleashed a myriad of new musical genres in just 10 years. To support his theory, he'll hear from some of the leading musicians and producers of the era, who were at the forefront of the incredibly diverse music creation.
Speaking in the programme, Nile Rodgers says: "The 80s was the pinnacle for a lot of us musicians who had come from the 60s and the 70s. Reaching that place you had this great explosion of artistry in the 80s that ran the gamut."
Keren Woodward from Bananarama says: "You'd hear something and think, oh that's Bananarama, that's Culture Club, that's Duran Duran – and everyone looked their own way as well."
Episodes two, three and four will feature a mixture of archive performance and music video, handpicked by Jones, which explore themes including the MTV generation; the birth of hip hop, the emergence of house and the rise of the rebels, who deliberately eschewed all they believed to be ostentatiously 80s.
Some of the artists explored in the series include Madonna, Duran Duran, Eurythmics, The Sugarhill Gang, Public Enemy, Bronski Beat and Erasure.
The 80s – Music's Greatest Decade? is produced by Plimsoll Productions. The Executive Producer is Siobhan Logue. It was commissioned by Owen Courtney, Commissioning Editor and Jan Younghusband, Head of Commissioning for BBC Music TV.
To accompany this series, on Friday 29 October, Radio 2's weekly step back in time, Sounds Of The 80s with Gary Davies (Fridays, 8pm-10m), will see Dylan Jones share four of his favourite 80s songs and why they are so special to him, as part of Sounds Of The 80s regular feature, My 80s.
The 80s – Music's Greatest Decade? begins on BBC Two at 8.55pm on Saturday 23 October.
Want more from Classic Pop? Try an issue for only 99p today. Click here for more details.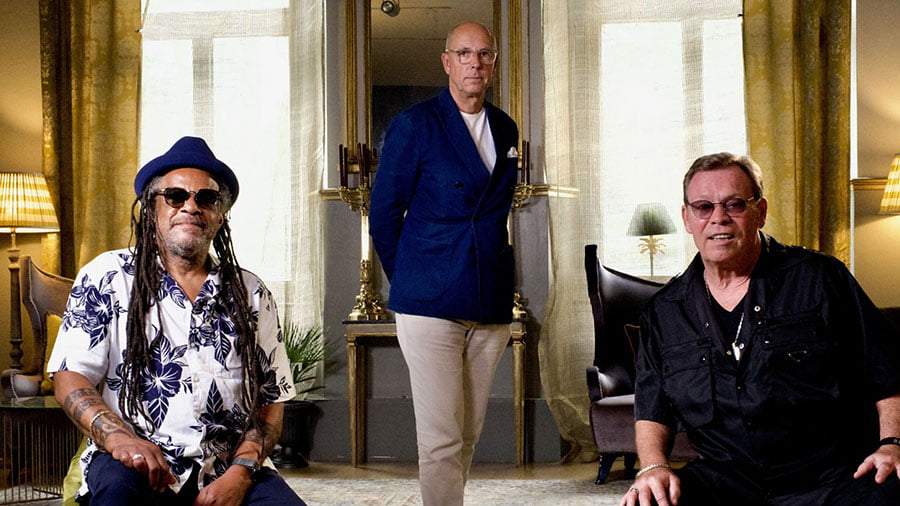 Comments
comments
Listen to "Made a Vow" by Millie Turner
I haven't written about Millie Turner in a while. She is a singer-songwriter who often surprises me with a banger of a track. That makes me sit up and take note. Like she has with the track, "Made a Vow", released last Friday. She caught my ear alight with previous releases "She Was A Dancer", "Night Running" and "January". Basically, her style is eclectic, electronic dance music. Which makes her niche enough but not so left-of-field either. I totally missed, Millie teamed up with Dadi Freyr last year (how rude of me). They smashed a cover of Haddaway's "What Is Love?"
Before Covid came along, she was generating some serious buzz. Managed some tour support opportunities, alongside Tove Lo before restrictions came into play, for what has felt like forever. With live shows now resumed, she has returned picking up the thread where she left off. Is back on stage getting those gigs in and just released the very, seriously shimmery electro-pop track "Made a Vow". She sings about setting herself a goal and not allowing others to tell her otherwise or try to change her mind. Essentially it appears to be a song about steering her own ship and having command of her own destiny.
When listening to the track I could very much imagine it as something in the same lane as La Roux might enter into. Shimmery, choppy synths and both singers with recognisably distinctive voices. The style of this track feels a fit for both these artists. I really hope to see Millie Turner's name added to many festivals and showcases next year. There is some time to make up but equally feel sure she is an emerging artist back on the ascent and fast-rising. I was stupid enough to not follow her closely enough, but I have realised my mistake. For me, Millie is a crucial new pop proposition for 2022. I am confident that we will be hearing from her a lot.
Connect with Millie Turner
Facebook: https://www.facebook.com/millieturnr/
Twitter: https://twitter.com/millieturnr
Instagram: https://www.instagram.com/MillieTurner/
Watch "Stung" by TIN – EQ Music Blog
Out, with a new, track "Stung", today (because, believe it or not, Adele is not the only one dropping new music today) is the Australian pop singer-songwriter TIN. After covering several releases by TIN on the blog, I have noticed he is an artist who thrives on creativity. Someone who is always looking for a way to change things up and give his audience something different. And yet, authentically rooted in queer intentions. More often than not, this means we have gotten to see TIN dress-up as a way of portraying various characters. (Or dress down to his Andrew Christian briefs as in the video for "Firm"). Supporting the release of "Stung" he's taken his biggest artistic step yet.
You know, watching RuPaul's Drag Race UK season 3, I had been convinced into thinking Choriza May or River Medway were the new queens for me this season. But that was before I caught sight of the foxy lady in pink who appears in the TIN's "Stung" video. The name of this stunner?… it is TIN (but I think she requires a drag name so I'm putting 'Tin Ahh Glitter' out there as a suggestion). Who garbs up in drag alongside some of the fiercest queens London has to offer. Polka Dot, Le Fil, Coco Couture and JVST TINA. Visions of loveliness who exude the same BETTER big drag energy of the kind we were introduced to last night on the latest episode of RuPaul's Drag Race UK
"Stung" is a song of substance as well as fizzing with B.D.E. because of the video… TIN explains the track further…
"Stung" is about not being underestimated and not putting up with other people's rubbish. I wrote it after a night out at a trashy club in Brisbane, having met so many gay men who were taking themselves way too seriously. I get exhausted by people who are arrogant with nothing to show, and I wanted to write something a bit tongue in cheek about the experience."
Sure to catch on quick, is the buzzy refrain "you betta watch out or you'll get stung" . Practice, practice, practice this, girlfriends, TIN wants you, word perfect for EQ Music Live next Saturday 23rd October – Ticket details HERE
Connect with TIN
Facebook: https://www.facebook.com/tinofficialmusic
Twitter: https://twitter.com/tinofficialau
Instagram: https://www.instagram.com/tinofficialmusic/