Watch "Chain My Heart" by Topic x Bebe Rexha
Pop force Bebe Rexha has been enjoying the success that comes with the release of her sophomore album "Better Mistakes". Yet, when the invitation came calling, she couldn't resist hopping on the latest dance track, "Chain My Heart", with DJ/producer Topic. The multi-platinum selling German/Croatian DJ and producer is still sweeping the music charts with the Swedish singer A7S on a remake of ATB's "9PM (Till I Come)". Refashioned as "Your Love" (9PM)". The collaborative release, "Chain My Heart", is gaining ground to the tune of 10 million Spotify streams in less than a month. Topic brings hope to the DJ, production and nightclub communities, by being the living proof it is possible to score a dance-hit, even when the clubs are not open.
The provocative EDM banger couldn't be in better hands than Bebe Rexha. She brings the edginess and powerhouse directive to "Chain My Heart". Being, precisely what the emotive-EDM driven track cries out for. Let's face facts, she's a pretty fantastic choice when it comes to fronting the music video, as well.
The directive of the Jason Lester directed clip. Paying tribute to the industrial-chic music videos of the late 80s and 90s. Definitely plays to Bebe's strengths also. She has the sass, the hotness, the looks, and the moves to translate the steamy allure embedded in the track's lyrics. When given this platform, the two-time GRAMMY-nominated singer-songwriter pulls out all the stops. Pitches in with the task at hand. Being the smouldering flame amid a backdrop of sparingly clad dancers, along with the obligatory cameo shots of Topic, thrown in, naturally. (Because if we got forgot for a hot minute. With being distracted with, so much, Bebe oozing out of it, it is his track after all).
As the clip progresses, I am noticing a curious echo reverbing around the thumping bassline. I just as quickly realise it's just my heart going boom, boom, boom loudly since I haven't seen a music video as uber-hot as this one in a while.
Connect with Topic
Facebook: https://www.facebook.com/topicproductions/
Twitter: https://twitter.com/topicmusictv
Instagram: https://www.instagram.com/topic/
Connect with Bebe Rexha
Facebook: https://www.facebook.com/beberexha
Twitter: https://twitter.com/beberexha
Instagram: https://www.instagram.com/beberexha/
The Story Of Now That's What I Call Music
Now That's What I Call Music! was many people's introduction to chart music when they were young. Classic Pop traces the story of the big daddy of all compilation series… By Paul English
The Now That's What I Call Music! brand is quite simply a phenomenon. Initially launched by EMI and Virgin in November 1983, it's currently now at volume 109 with spin-offs and other series bringing the total number of releases well past the 250 mark.
Right from the beginning, Now… looked different to other compilations with its liner notes, artist photographs and generally luxurious feel.
For many people, these releases are totally tied to nostalgia. They represent the building blocks of a record collection with their contents exposing young listeners to a wide variety of music hanging together in a logical sequence. The person responsible for this was Ashley Abram, who in 1983 was creating compilations for Ronco, and joined the Now team just before the second volume.
He remembers those early 1984 days: "The first Now album had the whole year to choose from but there was only a limited period of time to compile Now 2 and a more limited pool of tracks. Now 1 had cleared big names like Rod Stewart and Genesis and coupled them successfully with current pop acts and we felt it was important to do this for the follow-up.
"We managed to get David Bowie and Eurythmics who'd refused permission for the first one and ended up striking a deal with Queen on the agreement that they would appear in the TV ad and be the first track on the album. On the basis that it would encourage other 'superstar' acts, Virgin and EMI went to great lengths to clear The Rolling Stones and Paul McCartney for Now That's What I Call Music 2 as well."
After a hugely successful summer with Now 3, a new rival entered the market which meant that CBS and WEA started to refuse tracks for the next instalment of Now, instead keeping them back for their own compilation, The Hits Album.
However, Now That's What I Call Music 4 sold a million copies and, in addition, to the regular vinyl and cassette also came out as a 15-track CD, which now sells for over £500. Abram looks back: "When the CD format first appeared, there was no blueprint for compilation clearances and, as I remember, it took a long time to get agreement over what royalties should be paid to the artists etc.
"We wanted to put out a CD to test the market but couldn't get approvals on a number of the tracks on Now 4, so we ended up with a truncated version and also using tracks from previous albums. From memory, it sold around 2,000 copies max!"
By 1985, the series had settled into a regular release pattern and started to diversify into spin-offs with Now Dance – The 12" Mixes and Now The Christmas Album both appearing. The first two Now Dance volumes were well-received but didn't sell in massive quantities so it was put on the back-burner until 1989.
Abram explains: "The original Now Christmas album was an interesting one. Lots of record company people didn't want to release it at the time because they thought it would only sell for a week before 25 December and then we'd be left with all the stock.
"Also, at the time they said I couldn't put Bing Crosby and Slade on the same album and that Jona Lewie wasn't a Christmas song! However, we managed to convince the relevant people, got the rights to bring it back for the next few years and a successful version still exists 32 years later. Sales-wise we were more than vindicated as Now 6 and Now Christmas dominated the charts that December."
The track flow on the Now albums was key to telling a story and building the mood. There are many examples: the love trilogy towards the end of Now 13, OMC being followed by OMD on Now 34 and the memorable side-long house and indie sequences on Now 11 and 17 respectively.
Deciding on inclusions was an ongoing process for Abram: "I was constantly monitoring the charts and new releases and obviously Top Of The Pops as it had a big effect on chart positions. As the series developed and became successful, record companies began suggesting tracks for inclusion, so I had a good idea of what was around but the albums had to be mastered around a month before release in those days, so there was always an element of trying to predict the hits!"
One fundamental flaw of retrospective compilations is that they tend to cherrypick songs whereas the Now albums tended to give a snapshot of pop trends over a four-month period. Sometimes mistakes would occur or a rare version would be included.
Now 4 starts with Arthur Baker's Special Dance Mix of Paul McCartney's No More Lonely Nights as it was the only version that his management would approve for licensing. Meanwhile, Pet Shop Boys were involved in two such instances: the original Mark Stent Mix of Go West kicked off CD2 of Now Millennium Series 1993, while on 1986's Now 7 we got treated to the Alternative 7" of Opportunities (Let's Make Lots of Money).
Abram recalls: "They were done deliberately – at least most of them were! In the 80s and 90s, the Now albums had long lead times but there was always pressure to get the mastering done very quickly. Component parts came into the studio in large numbers so it was always chaos in Abbey Road with packages of master tapes arriving the whole time so not everything always went exactly to plan.
"I think on Opportunities…, PSB didn't mind which mix we used but when they found out we'd used the alternative version they asked EMI for a couple of boxes of samples of Now 7 as they thought it might become sought after at some point because of the alternative mix!"
More time capsules of long-forgotten tracks include novelties like The Commentators' N-N-Nineteen Not Out on Now 5, a parody of Paul Hardcastle's 19, which describes the poor performances of England's cricket team. Another is Karel Fialka's synth-and-drum combination Hey Matthew which graced Now 10 and deals with a father questioning his son's television choices.
For many years, the only way you could obtain a CD version of Tears For Fears' Everybody Wants To Run The World (recorded to promote Sport Aid) was on the spin-off CD-only Now '86 released that year.
Flying the flag for obscure sophisti-pop were The Ward Brothers' Don Was-produced Cross That Bridge on Now 9 and Waterfront's superb Cry on Now 15. And back to Paul Hardcastle: his Top Of The Pops theme, The Wizard, appeared on Now 8.
After five years of uninterrupted success, compilation albums ended up being placed in their own chart from January 1989. Abram attributes this to, "pressure from US companies on their UK counterparts i.e. Warner/Sony as they couldn't understand why their superstars were being kept off the top by Now!"
From then on, the series went from strength to strength as the CD format finally took a foothold in the public consciousness. After truncated CD releases of volumes 8 and 9, Now 10 was the first to include the same songs across all three formats. Meanwhile, Now 16 offered three bonus tracks to purchasers of the silver discs which went some way towards compensating against the complete absence of any No.1 singles. 
The series dropped back to two annual releases for 1990 and 1991 (there were three Now Dances in 1990) before settling into a thrice-yearly pattern from 1992 onwards. While it continued to come out on vinyl, sales of that format from Now 21 onwards were very low and continued to decrease.
Now 35 – emerging in November 1996 – was the last double LP and regularly fetches up to £100 due to its scarcity. It's certainly the only compilation where you'll find Boyzone and Björk sharing vinyl space. As the end of the decade approached, Now 44 became the best-selling volume, shifting a massive 2.3 million copies – many of them purchased to soundtrack New Year's Eve Millennium parties.
Nearly 40 years later, the brand shows no sign of stopping with Now 110 expected later this year.
Ashley Abram is no longer involved – his last compilation was Now 81 in 2012 – with Jenny Fisher taking over. "After I stopped doing Now, I had a run of big compilation albums with Sony such as Sugar Sugar, Be My Baby and I'm Every Woman but I haven't done any new comps for a couple of years and have no plans to do anything more as things stand – so I guess I've retired!"
Competition from the hits factory
After the unequivocal success of the first three Now albums, it was inevitable that competition would emerge. The Hits series began in November 1984 as a joint venture between CBS and WEA with its first effort stealing a march on Now 4 by being released a week beforehand. This was a winning strategy as The Hits Album topped the charts for seven weeks and kept its rival off the coveted Christmas No.1 slot.
It came loaded with a number of US acts; indeed the television advert just focused on Prince, The Cars and Chicago with the four sides loosely divided into pop, soul, romantic and rock themes. Up until 1988, Hits proved to be a powerful adversary – licensing the likes of Madonna and Bruce Springsteen – and was essential listening for those who wanted a rounder picture of the Top 40. Hits 2, 4 and 6 were particularly strong in their track selections.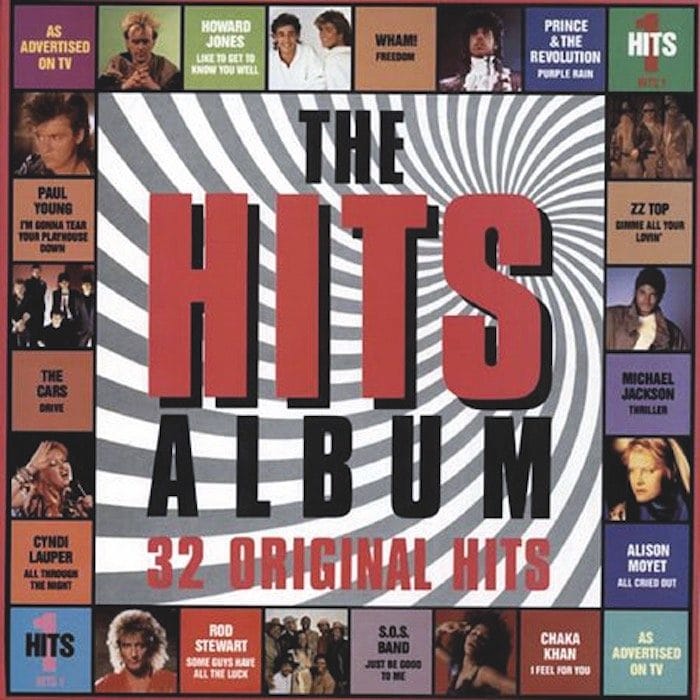 With the ninth volume, the compilers decided to omit the numbering, which resulted in the arguably weaker Now 13 establishing the upper hand. From then on, momentum was lost. Successive re-brands (Monster Hits, The Hit Pack) and a 1993 re-boot with Telstar on board led to the series having an inconsistent feel.
From December 1995, BMG and Warner Brothers re-established a regular release pattern with up to five volumes per year which certainly gave the Now! team a serious challenge – particularly as the Hits' spring and autumn releases would come out before their Now equivalents. The series bowed out with Summer Hits 2006, leaving Now! as the only hits compilation brand still going in the UK.
The Best Of The Rest
There was still room for other compilations – many of whom were short lived. K-Tel's swansong Hungry For Hits came out between Now 2 and Now 3 and is stuffed with also-rans, follow-ups to successful hits and long-forgotten pop memories like Sandie Shaw's Smiths cover Hand In Glove. Chrysalis and MCA's Out Now! appeared in 1985 and lasted two volumes: the first is most enjoyable as it lurches from Billy Bragg to Killing Joke.
There were also magazine tie-ins, both compiled by Ashley Abram: Just Seventeen's Heartbeats (1989) is an impeccable selection of frothy pop and breathless romantic numbers while Smash Hits' numerous compilations were perfect summations of the year's pop action and also came with great sleevenotes. Telstar's rather predictable annual Greatest Hits Of series commenced in 1985 but one of their unsung jewels was a one-off: The Dance Chart (1987), which includes rare single edits from The Concept, Timex Social Club and Whistle.
Comments
comments
Queen to launch pop-up shop on Carnaby Street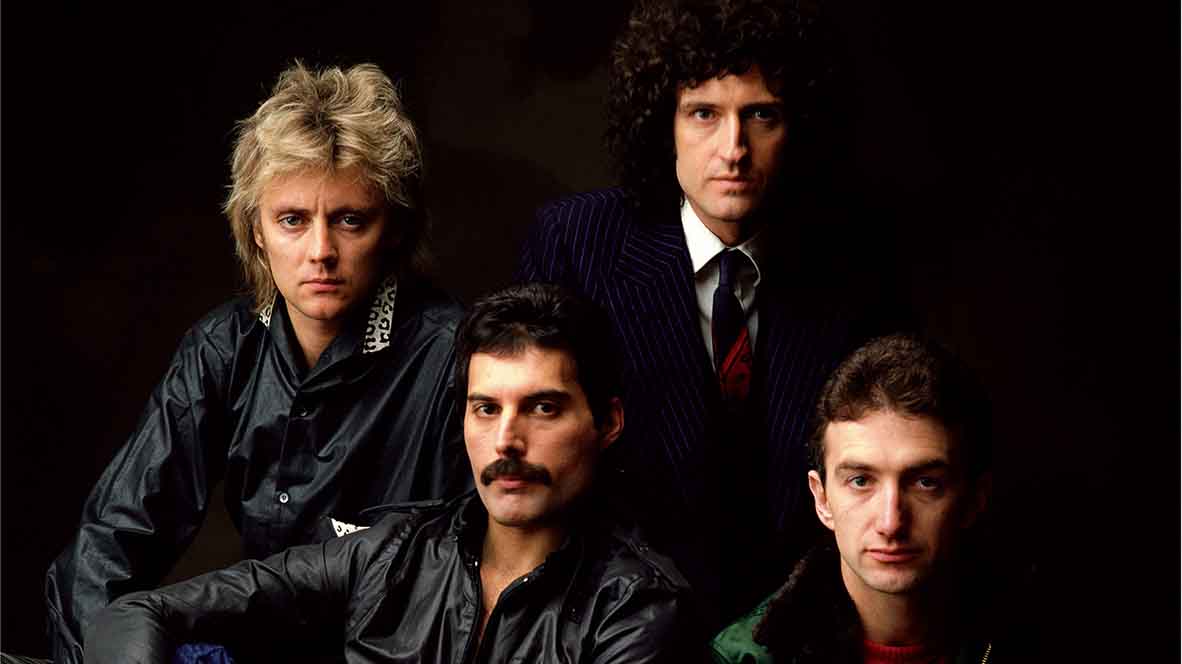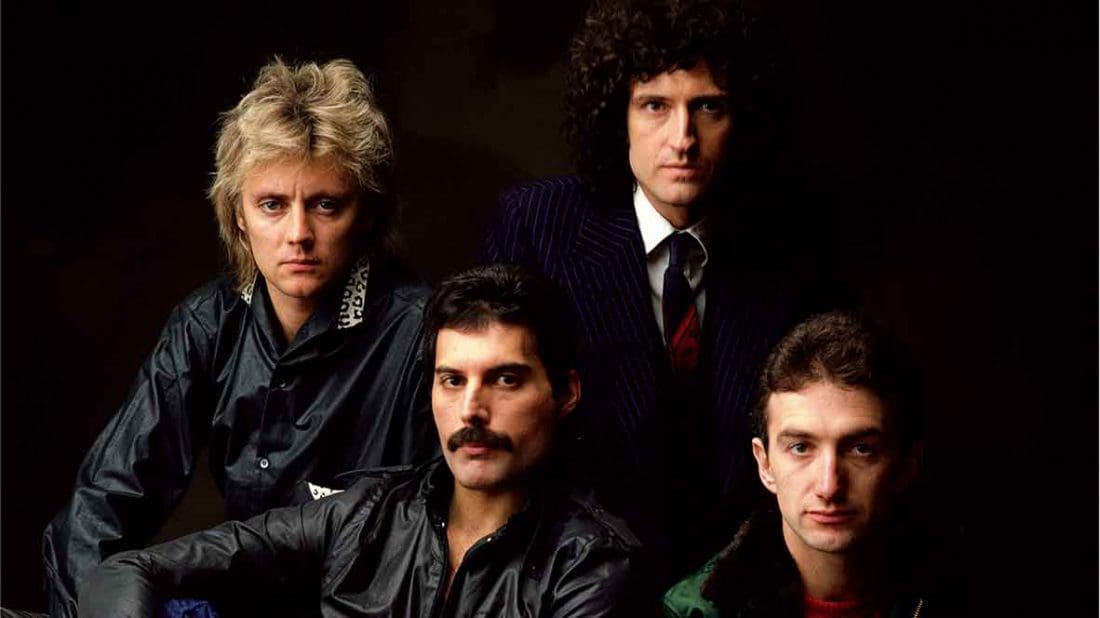 In celebration of five decades in music, the mighty Queen will feature in a dedicated pop-up shop on Carnaby Street opening later this month.
The shop, named Queen The Greatest will open on Tuesday 28th September 2021 until January 2022 with a line-up of limited edition music releases, fashion collaborations and lifestyle products with weekly product drops and events. 
Each month will have a theme; Music, Art & Design and Magic, with visual installations that act as storytelling from each of Queen's five decades. 
The Queen The Greatest store will take visitors on a journey over two floors, from 70s thrift store (Freddie and Roger had a stall in Kensington Market), 80s iconic live performances and tours, 90s record store, 00s DVD homage through to 2010s tech concepts. 
The new store, created in partnership with Bravado, Universal Music Group's merchandise and brand management company, features all of the hallmarks of the band. The store includes an apparel collection including exclusive collaborations from a host of fashion brands including Champion, Wrangler and Johnny Hoxton jewellery.
The Champion collection features unisex T-shirts and sweatshirts, with a nod to the fashion brand's heritage. Denim pieces from Wrangler, some adorned with iconic song titles, sit alongside solid gold and silver jewellery from British jewellery designer Jonny Hoxton, known for his tongue in cheek jewellery that fill the sweet spot between traditional craftsmanship and underground pop culture.
The proceeds from an exclusive Freddie Mercury T-shirt will go to the Mercury Phoenix Trust. The charity was founded by Brian May, Roger Taylor and Jim Beach in memory of Freddie Mercury and raises vital funds and awareness for HIV/Aids.
"We are pleased to collaborate with Bravado on this project, which will be an exciting experience for everyone to come to London and enjoy," the band said in a statement. "Carnaby Street was the perfect spot for the store to celebrate five decades."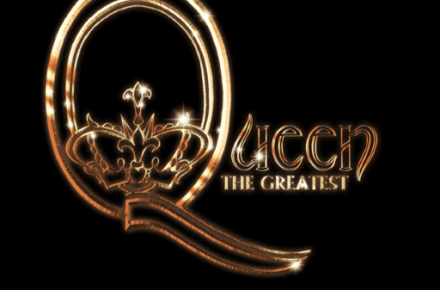 MUSIC MONTH – OCTOBER
The band's continuing album and single releases will be a big part of the shop's pulse. Limited edition music will be available to buy throughout music month with drops every week including a limited edition of a Greatest Hits vinyl, exclusive to the store, as well as both current and new solo releases from Brian May and Roger Taylor.     
ART & DESIGN MONTH – NOVEMBER
Showcasing a line up of collaborative partners including Japanese designer Tokolo, a limited-edition bear from Steiff and a first viewing of a soon to be released pinball machine.
MAGIC MONTH – DECEMBER
Fusing the magic of five decades of Queen with the magic of Christmas. Product includes Rubik's Cube, Christmas jumpers, cards, wrapping paper and accessories.
The store will feature screens showing archive Queen performances and Instagrammable moments that fans won't want to miss. For those unable to travel to the store, a selection of items including the vinyls will be available online.
Queen The Greatest – 57 Carnaby Street, London, W1
28th September 2021 – January 2022 
Monday – Saturday: 11am – 7pm / Sunday: 12pm – 6pm
Comments
comments
Primal Scream announce Screamadelica tour dates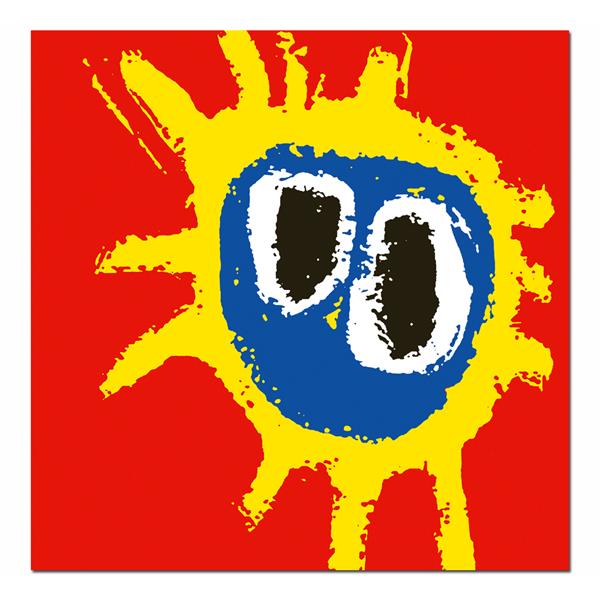 Primal Scream have announced that they are to return to live show with a series of sets celebrating their classic Screamadelica album.
The band will play three dates in July 2022, performing their 1991 album in full. 1 July see them play Queen's Park, Glasgow, before heading off to Castlefield Bowl in Manchester on 9 July and then London's Alexandra Palace Park on the 16th.
This year, of course, was the 30th anniversary of that indie-dance classic, and this Friday will see the release of two new versions of the album. A 10-disc 12" Singles Box compiles nine replicas of the singles from the original album campaign alongside Andrew Weatherall's recently unveiled 'Shine Like Stars' remix, all pressed on 180-gram heavyweight vinyl. The second release is the album's first ever picture disc format.
The previously unreleased Demodelica collection then follows on 15 October. It provides a new insight into the album's creation, with a variety of early demos and work-in-progress mixes. It will be released on digital, double-vinyl, CD and C90 cassette formats. The package will be completed with new liner notes by author Jon Savage.
 All three releases are available to pre-order here.
Tickets for the dates, listed below, go on general sale from 9am on Friday, 17 September. They will be available from www.gigsandtours.com and www.ticketmaster.co.uk.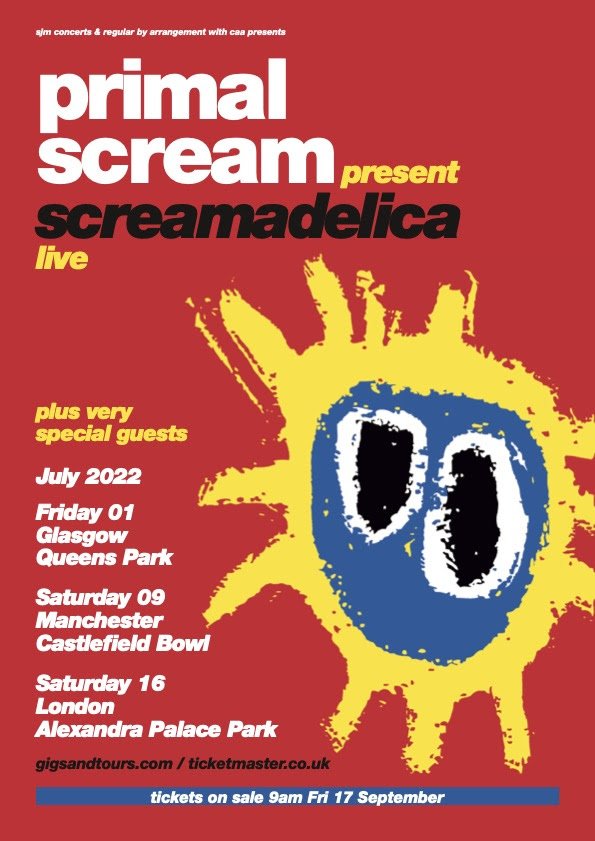 Comments
comments