17 best Paul McCartney songs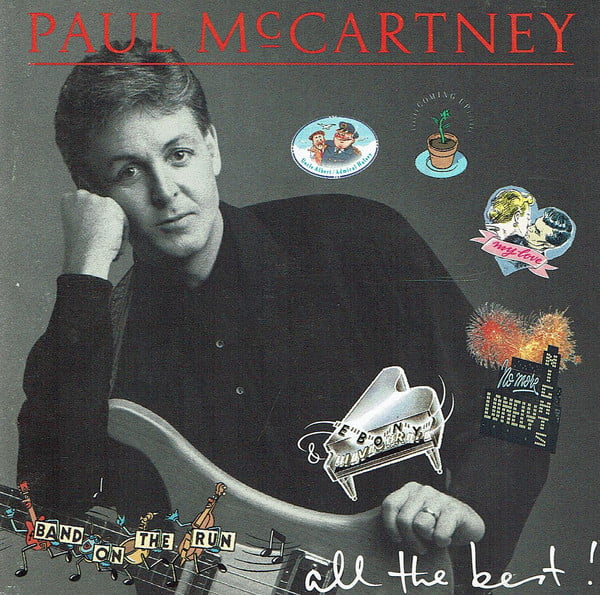 In our list of the best Paul McCartney songs, we look back over the former Beatle's half-century solo career. Note: this is a strictly no-Beatles list, so however tempted we were to put Eleanor Rigby, Yesterday and She's Leaving Home in here, we're just concentrating on solo Paul, his work with Wings and his various collaborations…
17 Ebony & Ivory
Twenty years on from its release, Paul McCartney and Stevie Wonder's plea for racial harmony appears even more relevant than it did all the way back in 1982. Issued as the lead single from Macca's Tug Of War album, the song reached No.1 on both the UK and the US charts and was among the top-selling singles of '82.
16 No More Lonely Nights, 1984
More people, it seems, remember this No.2-charting number than they do the movie that it sprung from. 1984 musical Give My Regards To Broad Street featured a fictionalised version of McCartney who discovers that the master tapes of his new album are missing. The film guest starred Ringo Starr (as himself) alongside a motley cast including Sir Ralph Richardson, Tracey Ullman and wrestler Giant Haystacks (yes, really). 
15 Pipes Of Peace, 1983
Sometimes a song becomes indivisible from its video and Hugh Symonds' promo for Macca's 1983 single is one of the year's very best, featuring the singer as both an English soldier and a German one, who meet up in No Man's Land during the famous 1914 Christmas truce. The song would spend two weeks at No.1.
14 We All Stand Together, 1984
We make no apologies for this one. Written, like Yellow Submarine, ostensibly for kids, We All Stand Together only manages to show off McCartney's talent for crafting perfect melodies. Sadly, even Macca has derided the track over the years, reflecting in 2012, ​​"[The 1960s] was a great time, y'know … And then I went on to do The Frog Song." Pay no attention to Paul – though its lyrics won't win any Ivor Novellos, We All Stand Together is an otherwise perfect pop song.
13 Another Day, 1971
An observational number, somewhat reminiscent of Eleanor Rigby, Another Day was recorded in New York in 1970, during the sessions for Ram. It would be McCartney's debut single as a solo artist following The Beatles' break-up and would peak at No.2 in the UK. Critics may not have been kind at the time, dismissing the single as lightweight and conservative, but its simple pop charms are indisputable.
12 Beautiful Night, 1997
Recorded at Abbey Road, with orchestration by George Martin, drums from Ringo Starr and Free As A Bird producer Jeff Lynne behind the mixing desk, this is about as close to the Fabs as McCartney ever got in his solo career. Released as the third and final single from the album Flaming Pie (the title of which was another Beatles reference), it peaked at No.25 in the UK.
11 Here Today, 1982
John Lennon had been dead nearly 18 months at the time of Here Today, which closed Side One of McCartney's Tug Of War album. A tender, simple ode to his murdered friend, Paul sings of 'the night we cried' in the song, which he has since explained refers to one night during The Beatles' touring days, when he and Lennon stayed up talking all night with conversation eventually turning to the loss of their mothers as teenagers.
"At least once a tour, that song just gets me," Paul told The Guardian. "I'm singing it, and I think I'm OK, and I suddenly realise it's very emotional, and John was a great mate and a very important man in my life, and I miss him, you know? It happened at the first show, in Gijon: I was doing fine, and I found myself doing a thing I've done in soundcheck, just repeating one of the lines: 'I love you, I love you, I love you.' I did that and I thought, That's nice – that works. And then I came to finish the song, to do the last verse, and it was, Oh shit – I've just totally lost it."
10 Say Say Say, 1983
Whereas 1982's Thriller cut The Girl Is Mine was essentially Paul McCartney guesting for Michael Jackson, Say Say Say is more than Macca that Jacko, not least for being produced by George Martin and engineered by Beatles sound maestro Geoff Emerick. In 2015, Macca released a new version of the song in which he reversed his and Jackson's vocals.
9 Jet, 1974
Named either after McCartney's pet labrador or pet pony (he's changed stories on this over the years), this hard rocking cut from Band On The Run would chart at No.7 in both the UK and US. Even The Carpenters were fans, as Macca reflected: I remember Richard and Karen Carpenter ringing me up to tell me about Jet – they were like the last people on Earth I thought who'd like Jet! But they were like, 'Oh, great record, man!' So, you know, it was actually resonating with people."
8 Take It Away, 1982
The euphoric Take It Away was one of Tug Of War's poppier moments and would net McCartney a No.15 hit in the UK. The video, directed The Long Good Friday's John Mackenzie, features not only George Martin and Ringo Starr, but actor John Hurt.
7 Wonderful Christmastime, 1979
Recorded during the sessions for his McCartney II album, Wonderful Christmastime was released in November 1979 and, since then, has become a staple of the Xmas compilation album. Although the members of Wings appear in the video, none played on the track itself (it's a bona fide solo number for McCartney).
6 Too Many People, 1971
McCartney kicked off his brilliant second album Ram with a swipe at his John Lennon and his second wife. Originally the line, "You took your lucky break and broke it in two" was more pointed, being, "Yoko took your lucky break and broke it in two".
"It's so harmless really, just little digs," McCartney said later. "But the first line is about 'too many people preaching practices'… I felt John and Yoko were telling everyone what to do. And I felt we didn't need to be told what to do. The whole tenor of the Beatles thing had been, like, to each his own. Freedom. Suddenly it was, 'You should do this.' It was just a bit the wagging finger, and I was pissed off with it. So that one got to be a thing about them."
5 Uncle Albert/Admiral Halsey, 1971
Like the medleys on Side Two of Abbey Road, Uncle Albert/Admiral Halsey is made up of various song fragments stitched together by McCartney. The Uncle Albert of the title was actually based on Macca's real uncle, as he recalled: "I had an uncle – Albert Kendall – who was a lot of fun, and when I came to write Uncle Albert'/'Admiral Halsey it was loosely about addressing that older generation, half thinking, 'What would they think of the way my generation does things?' That's why I wrote the line 'We're so sorry, Uncle Albert.'" 
4 Coming Up, 1980
One of Macca's best remembered songs from the 80s, this unblushingly poppy lead single off his entirely self-performed McCartney II album was apparently so beloved by John Lennon that it forced the former Beatle back to the recording studio. The accompanying video is one of Macca's best, with the singer appearing in a variety of guises, including as Hank Marvin, Ron Mael, a 'Beatlemania-era' version of himself, and a drummer seemingly inspired by John Bonham from Led Zeppelin.
3 Band On The Run, 1974
One of Macca' most ambitious compositions, Band On The Run incorporates folk, funk and country and was inspired, it's said, by a comment made by George Harrison in a meeting of the Beatles' Apple record label. At over five minutes, it certainly feels epic, and even impressed John Lennon who described it as "a great song and a great album."
2 Maybe I'm Amazed, 1970
While many of the songs – Junk, Teddy Boy et al – off Macca's debut solo record were penned initially for inclusion on Beatles albums, Maybe I'm Amazed was always intended to be performed sans band. Written on his piano at home at 7 Cavendish Avenue in St. John's Wood, it was a reflective song of how Paul felt watching The Beatles fall apart, and how much he relied just then on the support of his new wife, Linda. Oddly, the original version was never released as a single, despite significant radio airplay. A live version, however, from the album Wings Over America, made No.28 in 1977.
1 Live And Let Die, 1973
With George Martin on scoring duties and McCartney performing the lead song, 1973's Live And Let Die is easily the most Beatles-friendly James Bond movie (certainly more than Goldfinger, where Sean Connery's 007 famously compares drinking Dom Perignon '53 above the temperature of 38 degrees fahrenheit as "as bad as listening to The Beatles without earmuffs"). We're lucky, however, that he even got to sing it as co-producer Harry Saltzman wanted either Shirley Bassey or Thelma Houston on vocal duties. It was only when Martin told him McCartney wouldn't allow them to have the song unless Wings performed it that we got one of the very best Bond themes, and indeed vocals, ever.
Want more from Classic Pop? Try an issue for only 99p today. Click 

here

 for more details. 
Comments
comments
The alternative David Bowie Top 2O – 1981–'93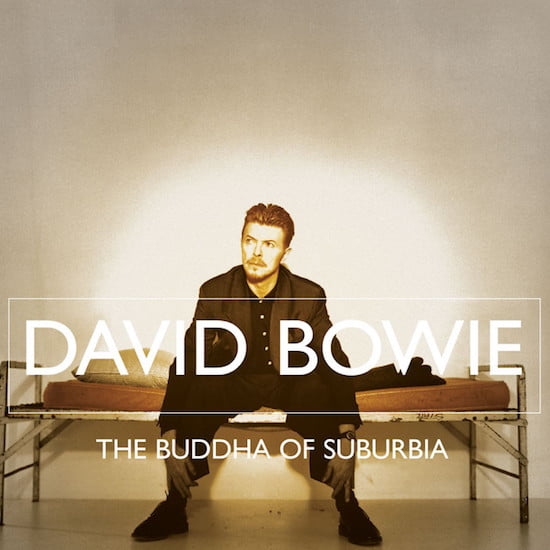 In our list of the best alternative David Bowie songs of the 80s and 90s we delve deep into the singer's stellar back catalogue… By Andy Price
20

 

Heaven's In Here,
Tin Machine (1989)
The first track on Tin Machine's first record is among its more engaging moments, with a traction engine of a riff grinding the band into bluesy motion. Bowie's vocal and stylistic debt to Iggy Pop is fairly obvious: an association made transparent with the fact that Iggy's one-time rhythm section – the infamous Sales brothers – provide the pounding bedrock. Due to Tin Machine's policy of only allowing first-take, instinctual approaches to songcraft, the lyric is somewhat duff by Bowie's standards. Yet the collective intensity of the song conceals it.
19

 

'87 and Cry,
Never Let Me Down (1987)
Never Let Me Down is often written off as the work of an artist bereft of ideas. However, a closer look reveals some great songs lurking here. '87 And Cry is among the strongest, with a lyric that finds Bowie reconnecting with the politics of his homeland over a heavy arrangement that prefigures his rock-oriented next move: the raw guitar solo was performed by Bowie himself. A nice example of a lyrically and thematically interesting song, swamped somewhat by the record's hallmark overblown production. 
18

 

Glass Spider,

Never Let Me Down (1987)
Another Marmite track, Glass Spider is the dramatic centrepiece of Never Let Me Down, harking back to Bowie's more sci-fi early works. And when the music kicks in, it also becomes one of Never Let Me Down's more colourful high points. The dramatic synth-strings and uncertain bass is a great relief from the uncomplicated major chords that dominate the record otherwise.
17

 

Tin Machine,
Tin Machine (1989)
The Tin Machine project is much maligned, but Tin Machine the song is actually fun, in a ramshackle way. This raucous explosion of noise and a breathtakingly impactful rhythm section finds Bowie adopting his most overtly (and semi-parodic) 'punk' vocal on record. Though it's tongue-in-cheek, Reeves Gabrels' riffs effortlessly glide the song to its conclusion. It's an infectious and enjoyable little piece – shame the rest of the record doesn't continue with this looser sound.
16

 

You've Been Around,
Black Tie White Noise (1993)
The industrial hum of You've Been Around belies its orthodox Tin Machine-era origins. Live drums propel the track forward, while Bowie's processed vocals wrench him back – musically at least – into the 'weird' camp. His Scott Walker-aping croon blends with the fuzzy synths wonderfully. Bowie was an artist truly reinvigorated for a new decade.
15

 

Criminal World,
Let's Dance (1983)
This cover of Metro's 1976 track has one of the most sumptuous arrangements on Let's Dance. From the sharp, stabby opening riff to the warmth of the shiny synth pads that run throughout the song, Nile Rodgers' production shines and Stevie Ray Vaughan has some wonderful guitar moments. Though the original song was a gay anthem (and banned by the BBC as a result), Bowie's version makes some unfortunate edits to the lyric, making it less challenging, perhaps, for the still very socially conservative wider public of the time. Despite this, the song remains an enjoyable listen.
14

 

Zeroes,
Never Let Me Down (1987)
Bowie's love letter to 60s counterculture is perhaps the strongest of Never Let Me Down's album tracks, with Peter Frampton's electric sitar a notable element. Again, this is an example of how Bowie writing new and interesting material frequently went unnoticed. The purposefully naïve Zeroes is a deconstruction of the entire rock 'n' roll myth and remains a great listen. It's also actually a bit of an anthem, and would have made a great single. 
13

 

Within You,
Labyrinth (1986)
Within You is a surprisingly dark track for the soundtrack to a kids' film. Vocally, it's reminiscent of Bowie's delivery on the Baal album, with some suitably theatrical enunciation underlining the character-based nature of the song. Oscillating between intense projected lyrics that imply a spurned lover, to a more tender, breathy delivery of the "I can't live within you" refrain, the song is wonderfully dynamic. Okay, so Labyrinth the film may not be 'high art', but here, Bowie demonstrates that he's still the master of character-based songwriting.
12

 

The Wedding,
Black Tie White Noise (1993)
The pulsing instrumental that opens Black Tie White Noise was composed to mark Bowie's 1992 marriage, but also saw a return to nuanced composition after the overblown production ethos of the 80s. While many love songs deal in trite cliché, here, Bowie communicates his sense of very real joy through a variety of instruments – the slightly nervous two-note bassline, the repeated bells motif and the soaring, lovely saxophone that also recalls Bowie's more exotic works on the latter end of "Heroes". 
11

 

Ricochet,
Let's Dance (1983)
The most fascinating lyric on Let's Dance, Ricochet features a characteristically tight Nile Rodgers production and some of Bowie's most sublime melodies on the record. His words allude to the darker side of 80s capitalism: Bowie sings of the world "on a corner, waiting for jobs" and the growing despair of the working class. Throughout the track, countermelodies and backing vocals weave in with repeated refrains. It's a tense and agitated track that works well after the summery euphoria of the record's beginning.
10

 

Dead Against It,
The Buddha of Suburbia (1993)
Growing out of The Buddha of Suburbia's understated (but genuinely beautiful) soundscapes comes one of Bowie's most infectious and celebratory tracks, and one that doesn't get anywhere near enough attention. Built around a scintillating synth and guitar riff and a rolling, unstoppable beat, Dead Against It was, as with the rest of the soundtrack's compositions, constructed in isolation. With a lofty lyric that finds Bowie in thrall to the "apple in my eye" delivered with a weary resignation, Dead Against It prefigures Bowie's more intense rhythmic experiments as the decade progressed, and is a highlight of the record.
9
Baal's Hymn,
Baal (1982)
The opening track of the Baal soundtrack contains an utterly superb Bowie vocal – growing from what is ostensibly a line delivery to a fully fledged powerhouse vibrato. Bowie snarls, quips and semi-raps an almost stream-of-consciousness narrative that is backed by a murky, sombre arrangement before launching into a militaristic march. Recorded by Tony Visconti in the same environment (and with the same technique) where he captured Bowie's career-best vocals on "Heroes", Baal's Hymn is a showcase of Bowie's supreme mastery of his vocal chords. 
8
Nite Flights,
Black Tie White Noise (1993)
Bowie's cover of Scott Walker's Nite Flights was a doffing of the cap to his fellow avant-garde baritone (as was his cover of Morrissey's I Know It's Gonna Happen Someday later on Black Tie White Noise). Nite Flights was the title track of The Walker Brothers' 1978 album, a record that contained what Bowie described as "quite the most lovely songs I'd heard in years". Bowie's uniquely reworked version contains a recurring, robotic synth drone that adds a futuristic sheen to the song's uptempo, rollicking beat. It would be one of Black Tie White Noise's higher profile tracks, performed live on The Tonight Show With Jay Leno in 1993.
7
Without You,
Let's Dance (1983)
Though Let's Dance is dominated by a trio of glorious singles, the rest of the album contains some equally worthy moments. Without You, the track that immediately follows that forked salvo of hits, has a wonderful Chic-recalling arrangement that features a curiously restrained Bowie gliding effortlessly over the tightly constructed, bouncy framework. Though lyrically sparse, it's a pleasant listen and promisingly indicates a route that equally melds both boisterous 80s production and fantastic songcraft which, sadly, Bowie rarely pursued through the decade. Though it was released as a single in some territories, in the UK, it remained a low-profile piece, and a hopeful indication that Bowie was still an artist who constructed album tracks with the same diligence as his chart-bothering singles.
6
The Mysteries,
The Buddha of Suburbia (1993)
Throughout The Buddha Of Suburbia, Bowie frees himself from the strictures of the pop and rock worlds, and once again soaks into a world of instrumental music. Of all the soundscapes he crafts on the album, the crystalline beauty of The Mysteries is the one that lingers in the memory. Bowie here recaptures a dreamy mood that listeners hadn't previously experienced since Side B of "Heroes". The Mysteries' staggered, beguiling reversed-piano parts work to lull the listener into a semi-transcendental state: the song paints an aural picture of a daydreaming individual, aspiring to greater things, beyond suburbia. Bowie the sonic pioneer was back.
5
I Can't Read,
Tin Machine (1989)
The most well known of all the Tin Machine-era songs (as Bowie would perform it well into his 90s career), I Can't Read is a really great composition that proves that even in creatively uncertain times, Bowie was still a superb – and self-aware – songwriter. Ironic then, that this eventually beloved song would focus lyrically, as with 1977's Sound And Vision, on Bowie's then lack of inspiration. "I can't read and I can't write down", Bowie drawls through the deliberately stifled melody, which precedes the explosive chorus of "I can't read shit anymore" and we're wrenched to alertness. We feel Bowie's frustration here, and know that he's doing all he can to find that spark again…
4
As The World Falls Down,
Labyrinth (1986)
For many of those in the more cerebral corners of Bowie-fandom, his infamous performance in Labyrinth (and, by association, on the soundtrack record) is dismissed as further evidence of Bowie chasing mainstream acceptance and an erosion of his artistic edge. Those who really listened to the record, however, could dredge up enough Bowie sustenance to keep them afloat. For keen listeners, it becomes apparent that As The World Falls Down is (secretly) among Bowie's finest 80s songs: an exquisite vocal performance of a heart-wrenchingly gorgeous melody with a lyric as rich as anything on any Bowie record proper. As The World Falls Down is a beautiful song, and its quality shines through the saccharine 80s production.
3
Goodbye Mr. Ed,
Tin Machine II (1991)
The final track on Tin Machine's long deleted (and long derided) second outing turns out to be a lost Bowie highlight, and so toweringly worthy – particularly when compared to the other tracks on the record – that we had to place it high on our list here, just to draw your attention to it. It's difficult to really consider this as a Tin Machine track at all, being such an utterly 'Bowie' song lyrically and musically. There are intimations of resignation and retirement (and a slightly suicidal air) as Bowie punctuates each verse with "Goodbye Mr. Ed" and paints a picture of a character absorbing the jumbled mess of pop culture, racial tension and violence with a powerless, weary shrug. It's a surprisingly beautiful end to the Tin Machine project which, if nothing else, allowed David Bowie to rediscover himself as an artist.
2
The Drowned Girl,
Baal (1982)
Containing one of Bowie's finest-ever vocal performances, The Drowned Girl – a track from Bowie's Baal soundtrack, written by Bertolt Brecht – is a theatrical, emotionally resonant and dynamic showcase for Bowie: as both actor and vocalist. Rising from a melancholy and unemotional close-mic'd delivery to a soaring, impassioned and majestic expression of pain, The Drowned Girl thoroughly underlines Bowie's now-towering vocal strength as a baritone vocalist (and, as with Baal's Hymn, recalls "Heroes"). An undervalued gem, the song uses a traditional and restrained Kurt Weill arrangement and although it comes and goes incredibly quickly, during its brief runtime, we witness Bowie demonstrating his full range and vocal power. 
1 The Buddha of Suburbia,
The Buddha of Suburbia (1993)
We generally disqualify singles in this feature,  but this song is so under-heard that it had to take the No. 1 crown here. Among Bowie's most gorgeous 90s compositions, The Buddha Of Suburbia's title track welcomes back an incarnation of Bowie we'd not really heard from since 1971's Hunky Dory. Here, the wistful songwriter with big ideas returns, as Bowie aptly paints a picture of naïve aspirations, shackled by the weight of conformity in a suburban prison. Clearly he's singing from experience here, while also alluding to the narrative of Karim Amir (the television series' title character) and, really, every alienated dreamer everywhere. Bowie is taking stock of his career, too, with a musical reference to Space Oddity's four-chord motif and, fascinatingly, 1970's All The Madmen, with which it shares its surreal outro lyric. Once again, and for the first time in a long time, Bowie taps into a pop-cultural mood: with Britpop in the ascendency and musical identity being a paramount concern to the chart-topping bands of the day, it's fitting that Bowie (whose influence was palpably rippling throughout the movement) realigned himself with his venerated younger self.
Comments
comments
Stream it: "This Beat Is Poptronik – Year-end 2021"
Surprise everyone! Guess our readers might not have expected to see this from us yet, but. We decided to get our year-end summing up tied up early this year, simply because why not. We have put together another "This Beat Is Poptronik" playlist for your listening pleasure. Dive in for a listen HERE.
To be honest, 2021 was another challenging twelve months that we don't wish to dwell on too much. Know we are thankful for science and for Covid vaccines. The return of live music, the arts and all entertainment events. (i.e. the core of what lies at the heart of EQ Music Blog).
Our year-end 2021 playlist is choc-full with over 15 hours of killer, pop, electronic and alternative tracks. You'll find everything from massive hits to indie gems.
We hope your ears are ready for the poptasticness of "This Is Beat Is Poptronik – Year-End 2021" edition which awaits you …
You will find established artists such as Years and Years, Kylie, MARINA, Sigrid, CHVRCHES, Troye Sivan and Charli XCX. Alongside the best break out acts of 2021, (in our opinion) Kim Petras, Griff, Mimi Webb, Baby Queen, Self Esteem, Holly Humberstone, Gracey and Alfie Templeman.
As you would expect, there is a healthy sprinkling of our long-time blog favourites also making appearances. Max Barskih, Sergey Lazarev, Avec Sans, morgxn, Greyson Chance, Darin, Hayley Kiyoko, Autoheart and Allie X, to name but a few.
I could give a shout out to many more names featured on the playlist. Yet, I am going to nip this summary in the bud. Stopping short before I traverse the line of sounding like I am making, crazy long-ass acceptance speech. As is the done thing at the Oscar's.
Music has been our saviour. Our friend in times of need. Our comfort in times of struggle. We curated this playlist with only this thought in our minds. That you, our readers, discover some great tunes and artists that you might have overlooked in 2021.
We give thanks to all the artists who helped us through 2021. You are all stars in our eyes.
Former Specials member Neville Staple announces new album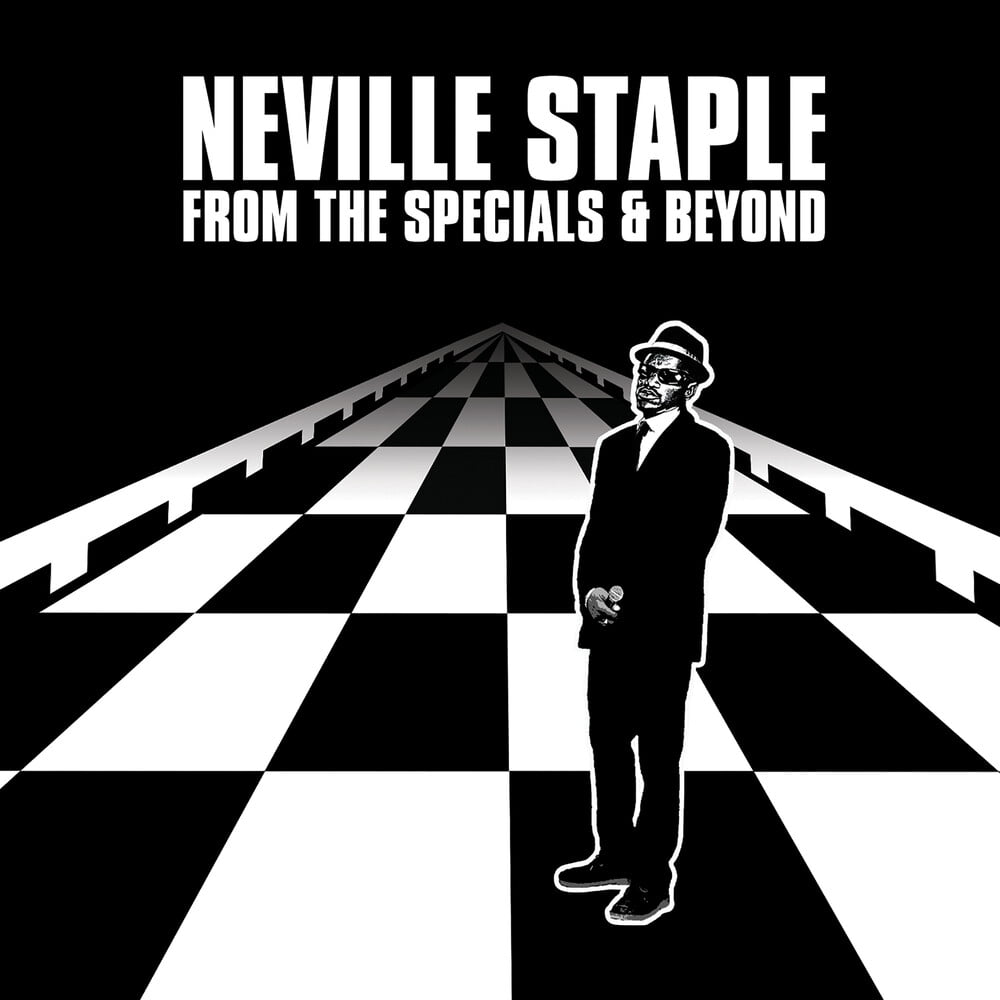 Former member of The Specials Neville Staple has announced his latest solo album, From The Specials & Beyond.
The record will find the 66-year-old ska veteran revisiting the songs of his past, and includes collaborations with Staple's wife and co-vocalist Sugary Staple, reggae artist Clint Eastwood, Quadrophenia actor Gary Shail, rocksteady legend Derrick Morgan and founding Selector member Neol Davies.
"This has been one of my favourite albums to work on," Staple said in a press release. "Each song has a special and personal meaning to me. I wanted to celebrate the roots of my own music journey, with 2 Tone being at the forefront of each song, in the sound and in the lyrics.
"Stomping music, with sometimes serious commentary, but all presented in a fun, danceable, singalong spirit. That's the 2 Tone way. Our way. And the special guests were amazing to work with too, especially Derrick Morgan, one of my early inspirations.
"With superb contributions from Sugary and the band, plus other star guests, this album is set to be a real 'stand out' one, that makes me proud of my career to date."
From The Specials & Beyond will be available on all formats from 10 December. 
From The Specials & Beyond tracklisting:
1. Right from Wrong
2. Celebrate with You
3. Can't Take No More
4. Don't Let It Pass You By
5. Stand By Me
6. Something's Wrong
7. Housewives Choice (featuring Derrick Morgan)
8. Please Don't Leave Me Lonely
9. What's Really Going On (featuring Gary Shail)
10. Miss Dis N Dat (DJ Mix) (featuring Clint Eastwood)
11. Way of Life (Pandemic Mix) (featuring Neol Davies)
12. World Turned Upside Down
Comments
comments