40 Best George Michael Songs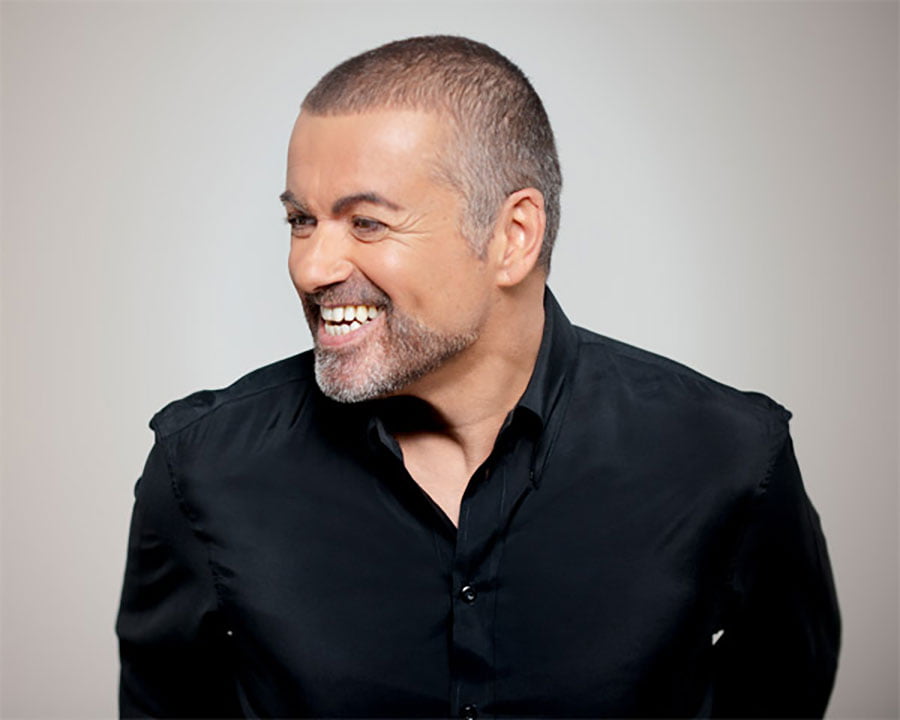 In this list of the best George Michael songs, we list our favourites from 2012 to 1982… By Ian Wade
With some George Michael songs ranking among the most famous of the last few decades, you might imagine his 34-year career to be chockablock with hits. However, the actual smashes listing is surprisingly slim. Official Wham! albums (Make It Big, Fantastic and half of The Final) offer up no more than two dozen songs in a laser-precision career, half of which were top five hits, four of them actual No.1s (Last Christmas managed a paltry No.2 and had to settle for becoming the biggest-selling runner-up in UK chart history).
As a solo turn, George's five studio albums offered up 55 tracks, and each of those albums had at least 70 per cent of their contents released as a single in one form or another. Of course, there are also numerous one-off singles, charity projects and collaborations, both credited and uncredited. 
Listening back to his output as a whole, one is left with an overwhelming impression of a perfectionist at work. Yes, he could have pulled his finger out and left us with another couple of albums, but what remains are some of the most famous songs of all time… and a legacy of few mis-steps.
For the purpose of this list, we focused on singles, ideally official ones released during his lifetime, and not some grotty opportunist fan-fleecing exercise (we're looking at YOU, Club Fantastic Megamix). It was a tough list to narrow down, and some inclusions may raise eyebrows.
Runner-ups include his version of Rufus Wainwright's Going To A Town, album gems such as My Mother Had A Brother, spare singles such as Waiting For That Day and Starpeople, plus Wham! nuggets like A Ray Of Sunshine and Where Did Your Heart Go. It's also bad news for Toby Bourke… and we felt it was, shall we say, unfair to pitch Andrew's solo efforts alongside George's.  
The inevitable bangers are all present, as are some of the lesser singles that indicate where he was on his artistic path. Over a quarter of our chart is taken up by UK chart-toppers – four with Wham! and seven solo – and some of the songs that you maybe assumed were massive, but actually weren't.
It's a catalogue of iconic singles that have raised millions for charities since 1991: songs about life on the dole, Club 18-30 holidays and the Iraq War; heartbreaking ballads about bad lovers and lost loves; songs about coming out, going out and being yourself; that one about a lousy Christmas… and there's a fair bit of sex, too, be it monogamous, no strings attached, cyber or illicit outdoor shenanigans. So settle in for a voyage of a man who wanted to be famous, became famous… and wasn't wild about it. 
Best George Michael Songs countdown
40

 

WHITE LIGHT, 2012
Released on the 30th anniversary of his first hit, White Light is probably best known as the song he performed after Freedom '90 at the 2012 Olympics closing ceremony. Responding to criticism that he used the event to plug his new material, George said: "It was my one chance on TV to thank you all for your loyalty and prayers, and I took it. And I don't regret it." The promo starred Kate Moss; "I wasn't in the Freedom video – I just missed it," she said around the time. "That would have been amazing."
39

 

TRUE FAITH, 2011
George struggled with Twitter in the days before it became a binfire, even prompting some tips from Rachel Roberts in The Guardian. When it was announced that he had covered New Order'sa True Faith for Comic Relief, the singer was very pro-active tweet-wise urging fans to buy it (though many found the song slightly odd). George stole the show when he appeared with James Corden in a short film where the two of them had to 'save Comic Relief', a sketch which inspired Corden's Carpool Karaoke concept.
38

 

DECEMBER SONG (I DREAMED OF CHRISTMAS), 2008
On the last date of his 25 Live tour, George announced that December Song would be available for free from his website over Christmas 2008. The song was properly released the following year as part of an EP. This reflection on Christmas past was written with the Spice Girls in mind – and then Michael Bublé – but George decided to keep it for himself. It could have got higher than No.14 had enough copies been available after his performance on The X Factor.
37

 

THIS IS NOT REAL LOVE, 2006
One of two new tracks, alongside the first release An Easier Affair, recorded for Twenty Five – this time highlighting Wham! hits alongside his own – This Is Not Real Love saw him teaming up with ex-Sugababe Mutya Buena. The single reached No.15 in November 2006. Mutya appeared on stage with George at one of the Earls Court shows as part of his 25 Live dates. Mutya said, "Starting off again as a soloist and working with George Michael was a pleasing moment. I'm not sure if it was crazy but it was special."
36

 

FLAWLESS (GO TO THE CITY), 2004
Flawless had already been a hit for New York trio The Ones in 2001. George, aware that he may have picked up new young gay fans via Outside, wanted to celebrate them and the idea of heading to a city to be themselves. It was only after he went on a date and the freaked-out fan said he liked Flawless that he went for it. He told Attitude, "Don't you think that's like my first proper queen's record? I think it's important that I can be out there and say that I'm a big tart and still have a big smash album."
35

 

ROUND HERE, 2004
Round Here was a song about George's childhood in Kingsbury Park, Hertfordshire, his birth and first day at school, reflecting on how his parents first got together, and how Wham! was formed to the music of The Specials, The Jam and ABC "falling like rain to the streets… when all that I wanted was to be someone". The song has a special place in his follower's hearts, and places mentioned in the lyrics are visited as part of a 'Round Here Walk' for various charities. 
Best George Michael Songs – Round Here
34

 

AMAZING, 2004
Amazing was dedicated to Kenny Goss, with whom George was in a relationship from 1998 until 2011. Speaking at the time, George said "It is remarkably unusual to hear me singing something so lovey-dovey. Normally, I am better at writing about misery… the great thing is that I still feel the undying love." The song hit No.4 in the UK, was a big hit across Europe and No.1 in the US club charts. "Amazing reminds me of Wham! more than anything I've done."
33

 

SHOOT THE DOG, 2002
Built around a sample of the Human League's 1981 classic Love Action (I Believe In Love), Shoot The Dog saw George back in protest mode after 20 years against Blair and Bush, especially in the wake of the Gulf conflict. It faced a barrage of hostility. As he told Trevor McDonald ahead of release, "I'm not stupid – I knew I was going to walk into a wall of criticism because these are very reactionary times, but they're also very urgent times and I felt that I had to do this."
32

 

FREEEK!, 2002
Having recharged his batteries after the release of Songs From The Last Century, George began the new century preparing his next album, which would arrive in 2004 in the shape of Patience. Structured around Breathe And Stop by Q-Tip, Try Again (Aaliyah) and N.T. (Kool & the Gang), the overtly sexual Freeek! dealt with how the internet was starting to impact modern romance, aided with a futuristic video by Joseph Kahn. It went to No.7 in March 2002.
Best George Michael Songs – Freeek!
31

 

AS, 1999
The second new track recorded for Ladies & Gentlemen (but not included on the US version) was a cover of Stevie Wonder's As, in a duet with Mary J Blige. As Mary told The Guardian, "I grew up watching Wham! and George Michael on MTV. And when he met me, he was like: 'I love you! You're the greatest!' Just to be recognised by him was amazing. So the next day, when the scandal blew up, I was like: 'Oh shit!' But that never stopped me from loving him."
30

 

OUTSIDE, 1998
Just in case anybody was still on the fence regarding his sexuality, George Michael came out of the closet, turned it into firewood and torched it with Outside. Released ahead of his Ladies & Gentleman compilation, this joyous ode to alfresco fun came a few months after his arrest for indulging in 'lewd behaviour' at a Beverley Hills public toilet, resulting in a £500 fine and 80 hours of community service. Denied the top spot by Cher's Believe, it's gone on to become just as celebrated a gay anthem.
29

 

YOU HAVE BEEN LOVED, 1997
 The Older campaign concluded with the release of You Have Been Loved as a double A-side with The Strangest Thing '97. Originally written for Anselmo, the song picked up additional airplay thanks to the national mood after the death of Princess Diana on August 31 that year (the airwaves heavily featured gentler singles such as The Verve's The Drugs Don't Work and Oasis' Stand By Me). George got to No.2 behind the overwhelming sales juggernaut that was Elton John's Candle In The Wind '97 re-do.
28

 

I CAN'T MAKE YOU LOVE ME, 1997
For the single release of Older's title track, an EP was put together featuring album cut The Strangest Thing alongside covers of Antônio Carlos Jobim's Desafinado, in a duet with Astrud Gilberto, and Bonnie Raitt's I Can't Make You Love Me. Originally written by Mike Reid and Allen Shamblin, it first appeared on Raitt's 1991 album Luck Of The Draw. A top three hit for George in the double A-side format, this and Desafinado would appear on his Ladies & Gentlemen hits compilation instead of Older.
27

 

SPINNING THE WHEEL, 1996
It's easy with the benefit of hindsight to believe that George's music was full of gay longing, but having skirted around and dallied with the subject for years, Older was possibly George's first album to address his homosexuality. Spinning The Wheel, a sort of 'open relationship blues', was almost a counterpart to Fastlove. Speaking to Attitude, he said: "It wasn't written from a personal point of view, where I was complaining about someone sleeping around. I suppose it sounded like that though, didn't it?" 
26

 

FASTLOVE, 1996
A song about no-strings-attached sex, wherein George nips out for a bit of frisky action, with the words "in the absence of security, I made my way into the night" suggesting that such nocturnal activities were something he'd been enjoying long before any arrests or tabloid exposés. Another straight-in-at-No.1 in the UK, the song interpolates Patrice Rushen's Forget Me Nots. Adele sang it at the Grammys when they paid tribute to him, restarting the song as Michael was "too important to her" to not get it right.
Best George Michael Songs – Fastlove
25

 

JESUS TO A CHILD, 1996
Freed from contractual palavers, George was faced with far more pressing matters in 1993 when his lover Anselmo Feleppa died from an AIDS-related brain haemorrhage. After being unable to write for 18 months, George penned these lyrics in just under an hour. Having performed it at an MTV Awards in Berlin in 1994, the song was released in January 1996 and became a worldwide hit. According to Esther Rantzen, George secretly donated all the proceeds to her Childline charity. 
24

 

FIVE LIVE EP, 1992
It would be a good round on Pointless, trying to remember who else past Metallica and Bowie joined Queen to perform at the Freddie Mercury Tribute at Wembley Stadium (you'd probably be in single-figure territory if you recalled that Paul Young, Seal and Liza Minnelli also had a sing). The highlight, however, was George Michael's set where he performed Queen's '39, was joined by Lisa Stansfield on These Are The Days Of Our Lives and stole the show with a rendition of Somebody To Love.
23 TOO FUNKY, 1992
In 1992 George helped put together the compilation Red Hot & Dance, alongside numbers from Seal, Madonna and EMF as part of the Red Hot Benefit series that had been one of the first AIDS charity efforts from the music business. He donated three new tracks, Happy, Do You Really Want to Know and Too Funky. The latter became a Top 5 hit in the UK aided by a video reuniting some of the supers from his Freedom '90 promo. With legal action just around the corner, this was his last single for Sony.
Best George Michael Songs – Too Funky
22

 

DON'T LET THE SUN GO DOWN ON ME, 1991
Elton and George first performed this song together at Live Aid in 1985, and George helped out on Elton's Ice On Fire album later that year. George performed it on his Cover To Cover tour, and for the final show at Wembley Arena on 23 March 1991 he brought out Elton as a surprise guest. It was the first time George had entered the UK singles chart at No.1, and it gave Elton – whose original had only reached No.16 in 1974 – his third chart-topper as a bonus.
21

 

COWBOYS AND ANGELS, 1990
According to George, this song concerned a short-lived multi-love dilemma: "It's about a strange love triangle involving a woman who's madly in love with me and a man who I was madly in love with, and none of it came to anything… but I got a good song out of it." Reaching No.45, the single may not have been the hit it should have been but it works wonders in context of Listen Without Prejudice and is a fan favourite. The sax solo was by Andy Hamilton, who'd parped over Duran Duran's Rio.
20

 

HEAL THE PAIN, 1986
Heal The Pain had been a very Beatlesy-type number on Listen Without Prejudice, and on its original release as a single reached No.31 in 1991. In 2005, when appearing on Chris Evans' BBC Radio 2 show that December, George revealed that he had recorded a version of the track the previous week with Paul McCartney, in whose style the song was written. That version was later added to the greatest hits collection Twenty Five in 2006, and in 2008 it was released as a single in the US.
19

 

FREEDOM! '90, 1990
Iconic, and possibly the one song that people would immediately think of with George Michael, Freedom! '90 only managed a (for George) lowly No.28 position. The video, possibly just as iconic, was directed by David Fincher and featured supermodels direct from the cover of Vogue lip-syncing to the lyrics, intercut with symbols of George's past, most notably his Faith leather jacket and guitar, bursting into flames. It was covered by Robbie Williams as his hastily-released first solo single.
18

 

PRAYING FOR TIME, 1990
After finishing the Faith campaign and tour in the summer of 1989, George had wanted people to focus more on his songwriting. He told the New York Times: "No event inspired the song. It's my way of trying to figure out why it's so hard for people to be good to each other. I believe the problem is conditional as opposed to being something inherent in mankind." In the film that accompanied the reissued album in 2017, Liam Gallagher reckoned George displayed "Lennon in him" on this number.
17

 

ONE MORE TRY, 1987
Possibly one of George's finest moments (even Elton John wishes he'd written it) One More Try featured one of his greatest vocal performances. It was a very personal song: George said it was "about my attitude coming out of my last relationship and into this new one when I was pretty unwilling to be open to anything". Another US No.1 on both the Billboard and R&B charts, it made No.8 in the UK. Incidentally, despite the ubiquity of the album at the time, none of the singles from Faith went to the top in Britain. Unbelievable.
Best George Michael Songs – One More Try
16

 

FATHER FIGURE, 1987
Released as the third single off Faith, Father Figure was an altogether more mysterious affair compared to the country-billy romp of the previous single. The video, with George as a cabbie who picks up model Tania Coleridge, further established his heterosexuality for US buyers, although he'd admitted he'd had sex with men at this point. It earned director Andy Morahan an MTV award. Spoiling his run of Top 10 singles when it stalled at No.11 in the UK, it spent two weeks at No.1 in the US in early 1988. 
15

 

FAITH, 1987
While held off No.1 in the UK by the Bee Gees' You Win Again, Faith spent four weeks at the top in the US and went on to be the biggest-selling single of 1988. The iconic and knowingly camp imagery of the video, with George rocking out with a guitar was a sort-of marketing move, seeing as he didn't actually know how to play. His reasoning: "Americans – if you stick a guitar on, you've got a bigger penis, simple as that." Smash Hits cheekily took to asking him if he'd ever been sick in his cowboy boots.
14

 

I WANT YOUR SEX, 1987
It's strange to conceive now the rumpus that George's ode to rumpo caused back in June 1987. The BBC banned it: Michael responded, saying "The media has divided love and sex incredibly. The emphasis of the AIDS campaign has been on safe sex, but the campaign has missed relationships. It's missed emotion. It's missed monogamy. I Want Your Sex is about attaching lust to love, not just to strangers." The equally fruity video featured him and his then-girlfriend, model Kathy Yeung, both mostly naked. 
13

 

I KNEW YOU WERE WAITING FOR ME, 1987
An ambition of George's was to record with Aretha Franklin, and the pair teamed up on this Narada Michael Walden-produced track and scored a transatlantic No.1 in January 1987. The writers were Simon Climie and Dennis Morgan; it became Aretha's only UK chart-topper compared to George's third (or seventh, including Wham!) and only her second in the US, almost 20 years after Respect. It won a Grammy for Best R&B Duo/Group Performance.
12

 

THE EDGE OF HEAVEN, 1986
So that was it: the rumours were true. As A Different Corner hit the top of the charts, George and Andrew announced they would bow out with a single, album and concert in June. Released as a double-pack single with an updated Wham Rap!, plus Battlestations and a cover of Was (Not Was)'s Where Did Your Heart Go, the single became their fourth and final No.1. George reckoned no one listened to Wham! lyrics, so had written The Edge Of Heaven as "deliberately and overtly sexual, especially the first verse".
11

 

A DIFFERENT CORNER, 1986
George was still technically half of Wham! when he released his first 'proper' solo single – Careless Whisper has been billed as 'Wham! featuring George Michael' in many territories – and he was only the second – after Stevie Wonder – to hit the No.1 spot with a song written, arranged, performed and produced by one artist. "I was only 19," he revealed to an audience in 2014. "The best critique I ever heard of that song was from a friend of mine who said, 'It's beautiful… pathetic, but beautiful.'"
10

 

I'M YOUR MAN, 1985
Ten months in pop is a lifetime, so when Wham! spent much of 1985 away from the charts and touring around the world, these portents of doom – plus George's fresh beard – suggested that they were about to split. The song was, George declared, all about sex, and a video filmed at The Marquee club rammed this point home. Released in September, I'm Your Man became the duo's third UK No.1, and was the last song they performed together at their Final show at Wembley Stadium the following year.
9 EVERYTHING SHE WANTS, 1984
Released as a double A-side with Last Christmas, Everything She Wants – the fourth track taken from Make It Big – helped buoy sales into the new year when DJs flipped the record over. The song tells the tale of a man in a loveless marriage, realising that with the news of a baby he can't easily back out of it (it could quite feasibly be the subject of Young Guns reflecting on his lot). When it reached No.1 in the US, Wham! became the first band since the Bee Gees to have scored three chart-toppers from one album. 
8 LAST CHRISTMAS, 1984
It would have been nice to end 1984 with a third (or fourth) No.1, but Band Aid's rush-released juggernaut Do They Know It's Christmas blew everything else out of the water (although George appeared on that too). All the same, this became the biggest-selling No.2 of all time, with UK sales of just under two million. It's also one of the most streamed Christmas songs ever, with its annual reappearance in the charts now as much a part of the season as disappointing crackers and flammable jumpers.
6 CARELESS WHISPER, 1984
A bold move, launching a solo career just after you've had your band's first No.1 with a line about "not planning on going solo" in it – but George was a canny operator. Written by the pair when they were only 17, the version they recorded topped the charts in 25 countries and sold six million copies. "I'm still a bit puzzled why it's made such an impression on people," said George to The Big Issue in 2009. "I was only 17 and didn't know much about anything – and certainly nothing much about relationships."
5

 

WAKE ME UP BEFORE YOU GO GO, 1984
Famously based on a note that Andrew had left on his bedroom door, this was George's tribute to pop from the Fifties and Sixties, featuring nods to familiar elements of past hits. The real drummer George had planned to use was late, so he kept the Linn drum beat he'd used on the demo. Heralded as a surefire No.1 – the duo believed it would enter at that position, something very few acts managed in those days – it entered at No.4 and jitterbugged to the top the week after. 
4 CLUB TROPICANA, 1983

 
Breaking from the strident Brit-funk of the first few releases, Club Tropicana solidified Wham! as a true pop package. During this period George was in court trying to get out of his deal with Innervision, but that seemed miles away as he and Andrew – dressed as airline pilots, with Dee and Shirlie as air hostesses – cavorted about in Speedos and drank cocktails in Ibiza in the legendary video, sending up the Club 18-30 cheap package holiday boom. It became their fourth Top 10 hit in nine months, hitting No.4.
3

 

BAD BOYS, 1983
Keen to capitalise on Young Guns, George hastily knocked up a romp about teen rebellion accompanied with a hugely camp video with the leathered-up duo looking like highly unconvincing teenagers. "I wrote to a formula for Bad Boys… that's something I'd never done before and have never done since," he admitted. While most people would make the most of a No.2 single, George's feelings were made known. Fans were disappointed when it failed to make it onto 1997's The Best Of Wham. 
2

 

YOUNG GUNS (GO FOR IT), 1982
Had someone who worked on Saturday Superstore not spotted Wham! performing in Stringfellows, their history would have been very different. Having made that TV debut with the addition of Dee C Lee and Shirlie Holliman, Top Of The Pops invited them on to the show as a last-minute replacement for another turn, even though the song lay outside the Top 40. A few weeks later, they found themselves with a Top 3 single. Oh, and the female vocal isn't Dee or Shirlie – it's session singer Lynda Haynes.
1 WHAM RAP! (ENJOY WHAT YOU DO), 1982
Following The Message and Rapper's Delight, bands such as Modern Romance, Haircut 100 and Spandau Ballet flirted with rap, but no one had gone full 'lyrical flow', especially not on a debut single. This Brit-funk banger failed to ignite in June 1982 but reached No.8 when re-released after the success of Young Guns at the start of 1983. Even Paul Weller admired the unemployment-tackling lyrics, and the Special AKA poked fun at it with Bright Lights in 1984. 
Comments
comments
The alternative David Bowie Top 2O – 1981–'93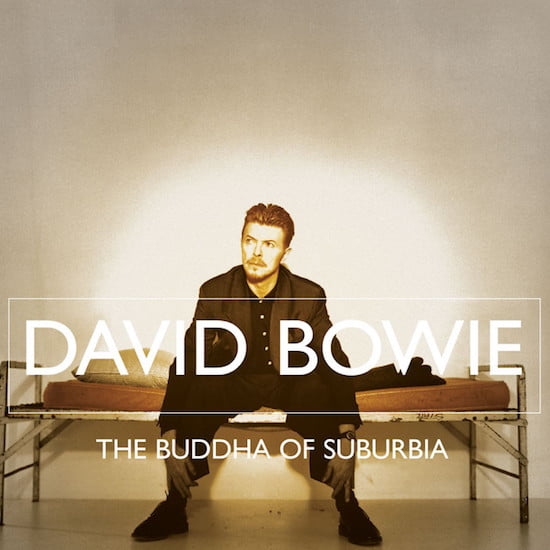 In our list of the best alternative David Bowie songs of the 80s and 90s we delve deep into the singer's stellar back catalogue… By Andy Price
20

 

Heaven's In Here,
Tin Machine (1989)
The first track on Tin Machine's first record is among its more engaging moments, with a traction engine of a riff grinding the band into bluesy motion. Bowie's vocal and stylistic debt to Iggy Pop is fairly obvious: an association made transparent with the fact that Iggy's one-time rhythm section – the infamous Sales brothers – provide the pounding bedrock. Due to Tin Machine's policy of only allowing first-take, instinctual approaches to songcraft, the lyric is somewhat duff by Bowie's standards. Yet the collective intensity of the song conceals it.
19

 

'87 and Cry,
Never Let Me Down (1987)
Never Let Me Down is often written off as the work of an artist bereft of ideas. However, a closer look reveals some great songs lurking here. '87 And Cry is among the strongest, with a lyric that finds Bowie reconnecting with the politics of his homeland over a heavy arrangement that prefigures his rock-oriented next move: the raw guitar solo was performed by Bowie himself. A nice example of a lyrically and thematically interesting song, swamped somewhat by the record's hallmark overblown production. 
18

 

Glass Spider,

Never Let Me Down (1987)
Another Marmite track, Glass Spider is the dramatic centrepiece of Never Let Me Down, harking back to Bowie's more sci-fi early works. And when the music kicks in, it also becomes one of Never Let Me Down's more colourful high points. The dramatic synth-strings and uncertain bass is a great relief from the uncomplicated major chords that dominate the record otherwise.
17

 

Tin Machine,
Tin Machine (1989)
The Tin Machine project is much maligned, but Tin Machine the song is actually fun, in a ramshackle way. This raucous explosion of noise and a breathtakingly impactful rhythm section finds Bowie adopting his most overtly (and semi-parodic) 'punk' vocal on record. Though it's tongue-in-cheek, Reeves Gabrels' riffs effortlessly glide the song to its conclusion. It's an infectious and enjoyable little piece – shame the rest of the record doesn't continue with this looser sound.
16

 

You've Been Around,
Black Tie White Noise (1993)
The industrial hum of You've Been Around belies its orthodox Tin Machine-era origins. Live drums propel the track forward, while Bowie's processed vocals wrench him back – musically at least – into the 'weird' camp. His Scott Walker-aping croon blends with the fuzzy synths wonderfully. Bowie was an artist truly reinvigorated for a new decade.
15

 

Criminal World,
Let's Dance (1983)
This cover of Metro's 1976 track has one of the most sumptuous arrangements on Let's Dance. From the sharp, stabby opening riff to the warmth of the shiny synth pads that run throughout the song, Nile Rodgers' production shines and Stevie Ray Vaughan has some wonderful guitar moments. Though the original song was a gay anthem (and banned by the BBC as a result), Bowie's version makes some unfortunate edits to the lyric, making it less challenging, perhaps, for the still very socially conservative wider public of the time. Despite this, the song remains an enjoyable listen.
14

 

Zeroes,
Never Let Me Down (1987)
Bowie's love letter to 60s counterculture is perhaps the strongest of Never Let Me Down's album tracks, with Peter Frampton's electric sitar a notable element. Again, this is an example of how Bowie writing new and interesting material frequently went unnoticed. The purposefully naïve Zeroes is a deconstruction of the entire rock 'n' roll myth and remains a great listen. It's also actually a bit of an anthem, and would have made a great single. 
13

 

Within You,
Labyrinth (1986)
Within You is a surprisingly dark track for the soundtrack to a kids' film. Vocally, it's reminiscent of Bowie's delivery on the Baal album, with some suitably theatrical enunciation underlining the character-based nature of the song. Oscillating between intense projected lyrics that imply a spurned lover, to a more tender, breathy delivery of the "I can't live within you" refrain, the song is wonderfully dynamic. Okay, so Labyrinth the film may not be 'high art', but here, Bowie demonstrates that he's still the master of character-based songwriting.
12

 

The Wedding,
Black Tie White Noise (1993)
The pulsing instrumental that opens Black Tie White Noise was composed to mark Bowie's 1992 marriage, but also saw a return to nuanced composition after the overblown production ethos of the 80s. While many love songs deal in trite cliché, here, Bowie communicates his sense of very real joy through a variety of instruments – the slightly nervous two-note bassline, the repeated bells motif and the soaring, lovely saxophone that also recalls Bowie's more exotic works on the latter end of "Heroes". 
11

 

Ricochet,
Let's Dance (1983)
The most fascinating lyric on Let's Dance, Ricochet features a characteristically tight Nile Rodgers production and some of Bowie's most sublime melodies on the record. His words allude to the darker side of 80s capitalism: Bowie sings of the world "on a corner, waiting for jobs" and the growing despair of the working class. Throughout the track, countermelodies and backing vocals weave in with repeated refrains. It's a tense and agitated track that works well after the summery euphoria of the record's beginning.
10

 

Dead Against It,
The Buddha of Suburbia (1993)
Growing out of The Buddha of Suburbia's understated (but genuinely beautiful) soundscapes comes one of Bowie's most infectious and celebratory tracks, and one that doesn't get anywhere near enough attention. Built around a scintillating synth and guitar riff and a rolling, unstoppable beat, Dead Against It was, as with the rest of the soundtrack's compositions, constructed in isolation. With a lofty lyric that finds Bowie in thrall to the "apple in my eye" delivered with a weary resignation, Dead Against It prefigures Bowie's more intense rhythmic experiments as the decade progressed, and is a highlight of the record.
9
Baal's Hymn,
Baal (1982)
The opening track of the Baal soundtrack contains an utterly superb Bowie vocal – growing from what is ostensibly a line delivery to a fully fledged powerhouse vibrato. Bowie snarls, quips and semi-raps an almost stream-of-consciousness narrative that is backed by a murky, sombre arrangement before launching into a militaristic march. Recorded by Tony Visconti in the same environment (and with the same technique) where he captured Bowie's career-best vocals on "Heroes", Baal's Hymn is a showcase of Bowie's supreme mastery of his vocal chords. 
8
Nite Flights,
Black Tie White Noise (1993)
Bowie's cover of Scott Walker's Nite Flights was a doffing of the cap to his fellow avant-garde baritone (as was his cover of Morrissey's I Know It's Gonna Happen Someday later on Black Tie White Noise). Nite Flights was the title track of The Walker Brothers' 1978 album, a record that contained what Bowie described as "quite the most lovely songs I'd heard in years". Bowie's uniquely reworked version contains a recurring, robotic synth drone that adds a futuristic sheen to the song's uptempo, rollicking beat. It would be one of Black Tie White Noise's higher profile tracks, performed live on The Tonight Show With Jay Leno in 1993.
7
Without You,
Let's Dance (1983)
Though Let's Dance is dominated by a trio of glorious singles, the rest of the album contains some equally worthy moments. Without You, the track that immediately follows that forked salvo of hits, has a wonderful Chic-recalling arrangement that features a curiously restrained Bowie gliding effortlessly over the tightly constructed, bouncy framework. Though lyrically sparse, it's a pleasant listen and promisingly indicates a route that equally melds both boisterous 80s production and fantastic songcraft which, sadly, Bowie rarely pursued through the decade. Though it was released as a single in some territories, in the UK, it remained a low-profile piece, and a hopeful indication that Bowie was still an artist who constructed album tracks with the same diligence as his chart-bothering singles.
6
The Mysteries,
The Buddha of Suburbia (1993)
Throughout The Buddha Of Suburbia, Bowie frees himself from the strictures of the pop and rock worlds, and once again soaks into a world of instrumental music. Of all the soundscapes he crafts on the album, the crystalline beauty of The Mysteries is the one that lingers in the memory. Bowie here recaptures a dreamy mood that listeners hadn't previously experienced since Side B of "Heroes". The Mysteries' staggered, beguiling reversed-piano parts work to lull the listener into a semi-transcendental state: the song paints an aural picture of a daydreaming individual, aspiring to greater things, beyond suburbia. Bowie the sonic pioneer was back.
5
I Can't Read,
Tin Machine (1989)
The most well known of all the Tin Machine-era songs (as Bowie would perform it well into his 90s career), I Can't Read is a really great composition that proves that even in creatively uncertain times, Bowie was still a superb – and self-aware – songwriter. Ironic then, that this eventually beloved song would focus lyrically, as with 1977's Sound And Vision, on Bowie's then lack of inspiration. "I can't read and I can't write down", Bowie drawls through the deliberately stifled melody, which precedes the explosive chorus of "I can't read shit anymore" and we're wrenched to alertness. We feel Bowie's frustration here, and know that he's doing all he can to find that spark again…
4
As The World Falls Down,
Labyrinth (1986)
For many of those in the more cerebral corners of Bowie-fandom, his infamous performance in Labyrinth (and, by association, on the soundtrack record) is dismissed as further evidence of Bowie chasing mainstream acceptance and an erosion of his artistic edge. Those who really listened to the record, however, could dredge up enough Bowie sustenance to keep them afloat. For keen listeners, it becomes apparent that As The World Falls Down is (secretly) among Bowie's finest 80s songs: an exquisite vocal performance of a heart-wrenchingly gorgeous melody with a lyric as rich as anything on any Bowie record proper. As The World Falls Down is a beautiful song, and its quality shines through the saccharine 80s production.
3
Goodbye Mr. Ed,
Tin Machine II (1991)
The final track on Tin Machine's long deleted (and long derided) second outing turns out to be a lost Bowie highlight, and so toweringly worthy – particularly when compared to the other tracks on the record – that we had to place it high on our list here, just to draw your attention to it. It's difficult to really consider this as a Tin Machine track at all, being such an utterly 'Bowie' song lyrically and musically. There are intimations of resignation and retirement (and a slightly suicidal air) as Bowie punctuates each verse with "Goodbye Mr. Ed" and paints a picture of a character absorbing the jumbled mess of pop culture, racial tension and violence with a powerless, weary shrug. It's a surprisingly beautiful end to the Tin Machine project which, if nothing else, allowed David Bowie to rediscover himself as an artist.
2
The Drowned Girl,
Baal (1982)
Containing one of Bowie's finest-ever vocal performances, The Drowned Girl – a track from Bowie's Baal soundtrack, written by Bertolt Brecht – is a theatrical, emotionally resonant and dynamic showcase for Bowie: as both actor and vocalist. Rising from a melancholy and unemotional close-mic'd delivery to a soaring, impassioned and majestic expression of pain, The Drowned Girl thoroughly underlines Bowie's now-towering vocal strength as a baritone vocalist (and, as with Baal's Hymn, recalls "Heroes"). An undervalued gem, the song uses a traditional and restrained Kurt Weill arrangement and although it comes and goes incredibly quickly, during its brief runtime, we witness Bowie demonstrating his full range and vocal power. 
1 The Buddha of Suburbia,
The Buddha of Suburbia (1993)
We generally disqualify singles in this feature,  but this song is so under-heard that it had to take the No. 1 crown here. Among Bowie's most gorgeous 90s compositions, The Buddha Of Suburbia's title track welcomes back an incarnation of Bowie we'd not really heard from since 1971's Hunky Dory. Here, the wistful songwriter with big ideas returns, as Bowie aptly paints a picture of naïve aspirations, shackled by the weight of conformity in a suburban prison. Clearly he's singing from experience here, while also alluding to the narrative of Karim Amir (the television series' title character) and, really, every alienated dreamer everywhere. Bowie is taking stock of his career, too, with a musical reference to Space Oddity's four-chord motif and, fascinatingly, 1970's All The Madmen, with which it shares its surreal outro lyric. Once again, and for the first time in a long time, Bowie taps into a pop-cultural mood: with Britpop in the ascendency and musical identity being a paramount concern to the chart-topping bands of the day, it's fitting that Bowie (whose influence was palpably rippling throughout the movement) realigned himself with his venerated younger self.
Comments
comments
Stream it: "This Beat Is Poptronik – Year-end 2021"
Surprise everyone! Guess our readers might not have expected to see this from us yet, but. We decided to get our year-end summing up tied up early this year, simply because why not. We have put together another "This Beat Is Poptronik" playlist for your listening pleasure. Dive in for a listen HERE.
To be honest, 2021 was another challenging twelve months that we don't wish to dwell on too much. Know we are thankful for science and for Covid vaccines. The return of live music, the arts and all entertainment events. (i.e. the core of what lies at the heart of EQ Music Blog).
Our year-end 2021 playlist is choc-full with over 15 hours of killer, pop, electronic and alternative tracks. You'll find everything from massive hits to indie gems.
We hope your ears are ready for the poptasticness of "This Is Beat Is Poptronik – Year-End 2021" edition which awaits you …
You will find established artists such as Years and Years, Kylie, MARINA, Sigrid, CHVRCHES, Troye Sivan and Charli XCX. Alongside the best break out acts of 2021, (in our opinion) Kim Petras, Griff, Mimi Webb, Baby Queen, Self Esteem, Holly Humberstone, Gracey and Alfie Templeman.
As you would expect, there is a healthy sprinkling of our long-time blog favourites also making appearances. Max Barskih, Sergey Lazarev, Avec Sans, morgxn, Greyson Chance, Darin, Hayley Kiyoko, Autoheart and Allie X, to name but a few.
I could give a shout out to many more names featured on the playlist. Yet, I am going to nip this summary in the bud. Stopping short before I traverse the line of sounding like I am making, crazy long-ass acceptance speech. As is the done thing at the Oscar's.
Music has been our saviour. Our friend in times of need. Our comfort in times of struggle. We curated this playlist with only this thought in our minds. That you, our readers, discover some great tunes and artists that you might have overlooked in 2021.
We give thanks to all the artists who helped us through 2021. You are all stars in our eyes.
Former Specials member Neville Staple announces new album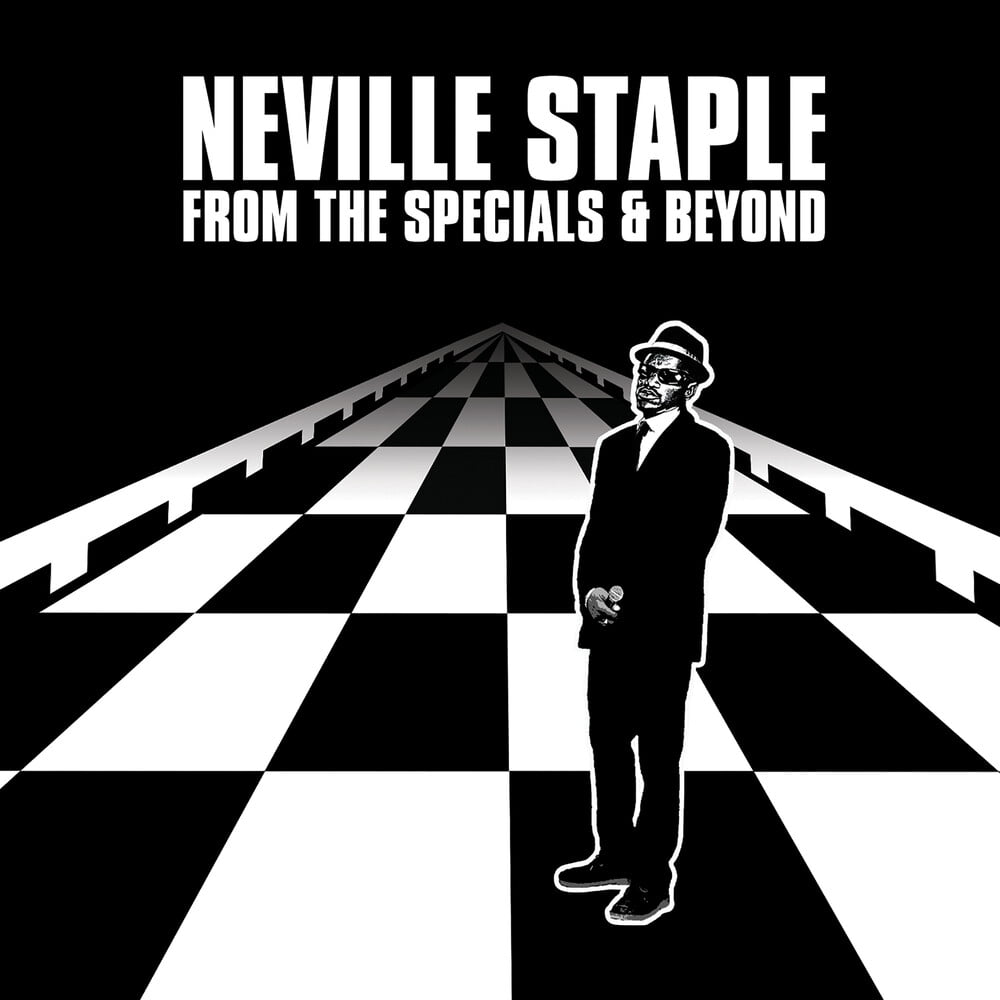 Former member of The Specials Neville Staple has announced his latest solo album, From The Specials & Beyond.
The record will find the 66-year-old ska veteran revisiting the songs of his past, and includes collaborations with Staple's wife and co-vocalist Sugary Staple, reggae artist Clint Eastwood, Quadrophenia actor Gary Shail, rocksteady legend Derrick Morgan and founding Selector member Neol Davies.
"This has been one of my favourite albums to work on," Staple said in a press release. "Each song has a special and personal meaning to me. I wanted to celebrate the roots of my own music journey, with 2 Tone being at the forefront of each song, in the sound and in the lyrics.
"Stomping music, with sometimes serious commentary, but all presented in a fun, danceable, singalong spirit. That's the 2 Tone way. Our way. And the special guests were amazing to work with too, especially Derrick Morgan, one of my early inspirations.
"With superb contributions from Sugary and the band, plus other star guests, this album is set to be a real 'stand out' one, that makes me proud of my career to date."
From The Specials & Beyond will be available on all formats from 10 December. 
From The Specials & Beyond tracklisting:
1. Right from Wrong
2. Celebrate with You
3. Can't Take No More
4. Don't Let It Pass You By
5. Stand By Me
6. Something's Wrong
7. Housewives Choice (featuring Derrick Morgan)
8. Please Don't Leave Me Lonely
9. What's Really Going On (featuring Gary Shail)
10. Miss Dis N Dat (DJ Mix) (featuring Clint Eastwood)
11. Way of Life (Pandemic Mix) (featuring Neol Davies)
12. World Turned Upside Down
Comments
comments