62 Pictures That Capture The Early 2000s
1.
Nick Lachey and Jessica Simpson kissing with their eyes open while she's trying to sell edible lotion.
2.
Ben Affleck and Jennifer Lopez clearly in a fight while exiting Blockbuster.
3.
Amy Poehler showing off an ugly necklace so she can get it for free at a gifting suite.
4.
Fake Russian lesbians.
5.
Britney Spears meeting Willa Ford on the basketball court.
6.
Vin Diesel with a head of hair.
7.
Gwen Stefani shielding then-husband Gavin Rossdale from Lil' Kim.
8.
Katie Holmes missing Tom Cruise's mouth.
9.
NSYNC dressed in carnival clothes.
10.
JC Chasez in a jacket that was distressed with what appears to be bird shit.
11.
A fan *really* invested in Chris Kirkpatrick's hair journey.
12.
Aaron Carter grinding between Kelly Rowland and Beyoncé.
13.
Beyoncé and Kelly Osbourne.
14.
And Beyoncé fooling around with Ashton Kutcher.
15.
A young Jason Momoa from his Baywatch days.
16.
Prince William and Prince Harry when they were 90% of suburban girls' dream men.
17.
Paris and Nicky Hilton with "got blow?" shirts.
18.
Hilary Duff with a boom box.
19.
Lindsay Lohan posing with a shitty digital camera so she can get it for free.
20.
JC Chasez with a very creative haircut.
21.
Justin Timberlake with a clown hat.
22.
A Claymate with a shirt that says, "Clay shakes my ovaries."
23.
Beyoncé holding a chocolate phone.
24.
Eve getting very excited over using a Mac.
25.
Leelee Sobieski with a fish purse.
26.
Mary Kate and Ashley in floor-length denim skirts and that flippy haircut.
27.
Al and Tipper Gore straight-up Frenching.
28.
David and Victoria Beckham meeting the Prince of Wales.
29.
Charlize Theron with these bangs.
30.
Paris Hilton with a thong that is literally sewn into the outfit she's wearing.
31.
Angelina Jolie making out with her brother.
32.
Destiny's Child at a 9/11 tribute concert wearing American flag pants.
33.
These fans outside TRL saying they "wanna be bad" with Carson Daly.
34.
Kelly Clarkson wearing the timeless and classy combination of jeans and a dress.
35.
Hilary Duff in a Paolo and Gordo sandwich.
36.
Hilary Duff with jeans held up by strings.
37.
O-Town, Serena Williams, Lil' Bow Wow, and some tennis rackets.
38.
Fat Joe clutching Ashanti.
39.
Brittany Murphy wearing what appears to be the denim equivalent of three pairs of jeans.
40.
Jessica Alba babysitting Lil' Romeo.
41.
Frankie Muniz and two-hit wonder Dream.
42.
This great pairing of Lisa "Left Eye" Lopes and David Boreanaz.
43.
Christina Aguilera's leather chaps.
44.
Avril Lavigne and BBMak.
Note: One of the members of BBMak with an early example of the "talk to the manager" haircut, aka the "Kate Gosselin."
45.
Missy Elliott on a flip phone.
46.
B2K wearing matching velour sweatsuits without shirts.
47.
Jennifer Lopez and Fred Durst with a glass of pinot grigio.
48.
Lindsay Lohan's spray tan matching the color of her hair.
49.
Disney Channel original movie legend Erik von Detten.
50.
This outfit in general.
51.
The one and only Lalaine.
52.
Whatever the Hilton sisters are wearing.
53.
Beyoncé being confused by Nick Lachey and Jessica Simpson.
Huh?
54.
A fan holding a disposable camera and an "Air Kirkpatrick" poster.
55.
Times Square shut down because some boy band was on TRL.
56.
Pink and iconic trio 3LW.
57.
Britney in full Juicy regalia.
58.
This unsettling picture of AJ McLean.
Help.
59.
Whatever's happening here.
60.
Destiny's Child wearing sexy Girl Scout uniforms to the Kid's Choice Awards.
61.
These Spice Girls dolls having a photo shoot.
62.
And last but not least, Anne Hathaway with a very large tie.
BuzzFeed Daily
Keep up with the latest daily buzz with the BuzzFeed Daily newsletter!
Meet Son of Mars: Rising Caribbean Star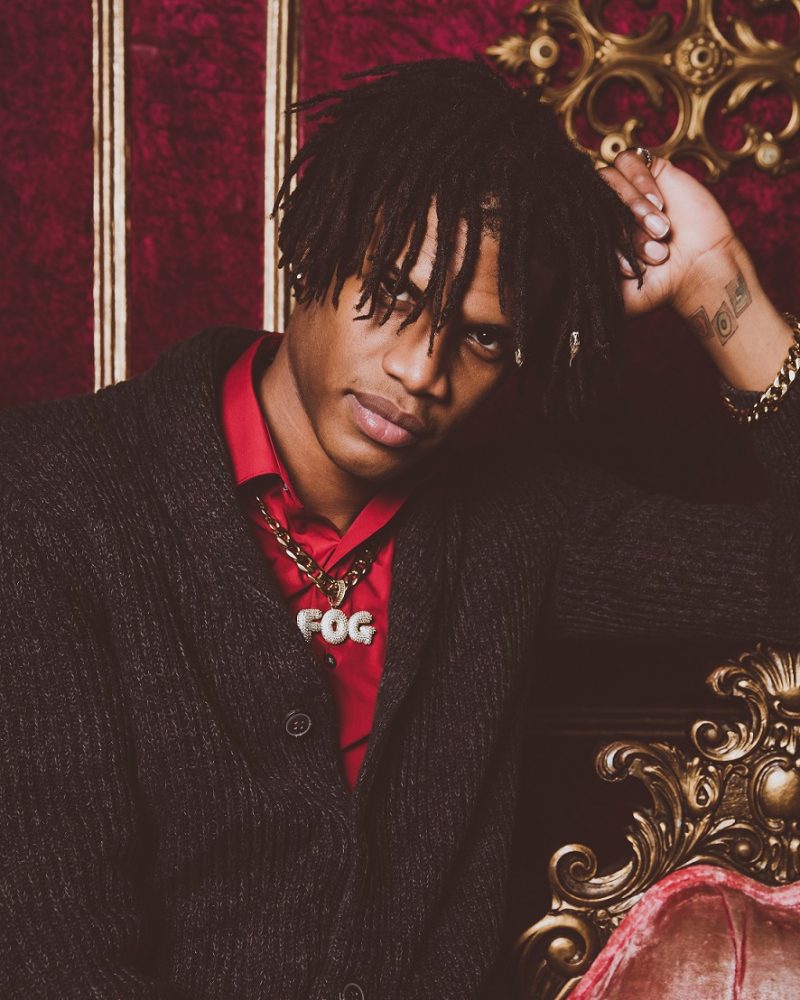 If you're not yet familiar with Son of Mars, and you love epic producer / artist acts, then we suggest you get familiar quickly. Son of Mars started making headlines in early 2021 as people started watching the open format musician best known for his multi-genre blends and creative mashups and remixes. Mars' mix of Caribbean Soca and Hip-hop were extremely unique and so hype, it made clubs go crazy. He currently holds multiple residencies in nightclubs in different states.
People took instant notice of Son of Mars' creativity and skill and he quickly became a fan favorite.  He recently performed in Indianapolis and plans on touring many venues in cities across the USA, Mexico, and Canada and we finally had an opportunity to meet with him for an interview so we can get to know him on a personal level as well.
Hello, Thank you so much for sitting with us today and allowing us to meet the man behind the name Son of Mars
Thank you so much for having me, it's an honor to be back with you guys.
What is your name/stage name?
Son of Mars
When is your birthday?
July 04, 1998!
Where are you from?
I was born and raised Trinidad and Tobago, but reside mostly in New York, New York –  I moved to the USA when I was 17 Years Old
What do you do?
I am a Musician & Producer
How long have you been making music?
Almost 4 years. But I started getting heavy into music at around age 17 when I moved to the US
What was your first song/project?
It was a EP I recorded myself in college "S.O.M" , I will never forget that project, That was my favorite song for 3 years
Who's your inspiration?
Independent artists like 21 Savage, Birdman and many others in the industry are  definitely my biggest inspiration.
What genre of music do you create?
I Am an Open Format Musician, so From Caribbean Hip Hop to Rap and everything in between.  I like having the musical knowledge that allows me to get creative with my craft, it's kind of my niche actually
Who are some artists you would like to work with?
I would love to collaborate with Lil Wayne and Lil Jon to Create some Club bangers, I think those two are the most recognized voices in the club and we can 100% create some club anthems together
Who's one person, dead or alive, that you'd want to work with?
Other than Lil Wayne, I would've loved the opportunity to work Juice Wrld, the man is a lyrical genius and his cadence is unmatched
Are you signed to a label?

Yes I am actually.  I'm Signed to a record label called FamilyOverGold Ent. They mostly control and release my music as well as marketing campaigns
Do you want a record deal, a distribution deal, or none?

I never really thought about it, If the deal is right, I think I would be open to it
Who are your biggest supporters?

My family, friends, and fans.  The love people show is what fuels me to continue to grow myself and my brand and making better music
Where did your name come from?

When I got into music, I wanted something that reminded me of my heritage and where I am from, Trinidad is often referred to as the red country for its flag and the strong blood of our people, so I went with the name Son of Mars.  Then my friends started calling me Mars and it kind of got stuck since then
What's your favorite music to listen to?

I love Hip Hop or Caribbean Music and A combination of Both
What are you currently working on?

I am working on starting a Series called "FOG on Air" which will be a Caribbean Hip- hop mixshow series.  I would like to get it to a point where I can host other producers and artists as well as friends of mine to give them a platform to showcase their creativity
What is your latest release?

My latest release was a Hip-hop track called Flip on February 28th, 2022
When is your next release?

I have a new house track called Pinocchio that will be out March 4th, 2022
What is one stage you want to sell-out?

My dream is to sell out Coachella or Rolling Loud and just play for thousands of fans and making them go crazy
Where is one place you want to travel to perform?

I have been very fortunate to be able to play shows already in many different cities.  But my dream is to be able to perform in Australia on the beach during the Summer
What's the biggest crowd that you have performed for?

I would say the largest was a concert featuring many up and coming artists that held about 2000 fans
Who's someone you can see yourself on tour with?

This is such a hard question, I can literally see myself on tour with many artists. Like Drake, Kanye West, Wiz Khalifa, Fedd the God, Cardi B, Lil Wayne, Snoop Dogg, Chris Brown, Rick Ross, Nas, Nicki Minaj, Ludacris, Pharrell, Chief Keef, Future, Lil Baby, and Meek Mill.  Honestly anyone who's music and vibe I enjoy
Who produces your music?

FamilyOverGold has great producers like Trey Vincent. I love sitting in the studio and getting creative with the team.  It's my favorite down time
Where do you see yourself in 5 years?

Hopefully harnessing my craft enough to get me on the world stage.  I would love to perform for people all over the world and bring people together and unite them with music.
Do you see kids in your future?

That's something I haven't really thought about, but I definitely would like to pass on the knowledge I have acquired over the years.
Where did you go to high school and college?
I graduated from Columbus North High School and I attend the University of Rochester.
What's your favorite place to travel to?
I would love to go back home to Trinidad, but anywhere sunny with a beach.  I love to just sit there by the beach or a pool and soak up the sun and relax.
Did COVID change your career for better or worse?
As ironic as it may sound, COVID definitely helped my career.  It gave me some serious downtime to focus on my brand, and spend serious time in the studio to allow me to make some edits for my team.  I hadn't had much time prior to focus to just take a breather and focus on some things because I was always moving around, however, with Covid, I was forced to take that time which allows me to focus on my branding and gave me time to get creative in the studio
Son of Mars, thanks for meeting with us today, it was great getting to know the personal side of you
Thank you, it was a blast sitting with you! I appreciate you guys having me
This Is A Tatiana Maslany Appreciation Post
I still think we should retroactively give Tatiana Maslany an Emmy for every season of Orphan Black.
Honestly, the fact that she only won an Emmy for one season of Orphan Black and not all four still boggles my mind.
When news broke in late 2020 that she'd been cast to play She-Hulk in Marvel's upcoming Disney+ series, her fans (myself included) were naturally stoked.
So, in honor of (IMO) one of the top five actors of her generation, here are just 10 of the countless reasons you gotta love Tatiana Maslany:
1.
She's a literal chameleon.
2.
She gives credit where credit is due.
3.
She knows how to rollerblade.
4.
She's in it for the long haul.
5.
She's got a great sense of humor.
6.
She's quick on her feet (and fingers).
8.
She's an LGBTQ ally.
9.
She can keep a secret.
10.
She's a humble queen.
What do you love most about Tatiana Maslany? Let us know in the comments!
Beto O'Rourke Trends After Confronting Governor Greg Abbott (Video)
Whew! Democratic candidate for Texas governor Beto O'Rourke is trending online for setting it off during Governor Greg Abbott's news conference about the tragic Robb Elementary School shooting that claimed the lives of twenty-one in Uvalde, Texas.
The former U.S. Representative for Texas's 16th congressional confronted Governor Abbott, while it's unclear exactly what was said, CNN reports Beto can be heard stating,
"Governor Abbott, I have to say something," as he approached the stage in Uvalde. "The time to stop the next shooting is right now, and you are doing nothing. You said this is not predictable. This is totally predictable."
Several public officials were sitting next to Governor Abbott, including Texas Republican Sen. Ted Cruz and Texas Republican Lt. Gov. Dan Patrick. In the clip that's circulating online, Lt. Gov. Patrick is heard telling Beto, "You're out of line and an embarrassment." However, Uvalde Mayor Don McLaughlin wasn't as professional with his response. 
He used foul language and shouted at Beto, "I can't believe you sick son of a b***h who would come to a deal like this to make a political issue." Beto has had his foot on Governor Abbott's neck. Last night in the wake of the shooting tragedy, he called out the Governor on Twitter for his lack of stricter gun laws. 
"The moment to stop Uvalde was right after Sandy Hook. After Santa Fe High. After El Paso. Instead, Abbott made it easier to carry guns in public. The moment to stop the next slaughter is right now," he tweeted. Beto didn't stop there.
He pleaded with the Governor to move the NRA convention happening this weekend in another tweet. It read,
 

 

"Governor Abbott, if you have any decency, you will immediately withdraw from this weekend's NRA convention and urge them to hold it anywhere but Texas."
Roommates, what do you think of Beto's outburst?
Want updates directly in your text inbox? Hit us up at 917-722-8057 or click here to join!