AJ McLean Details Recent Interaction With Britney Spears
"I could just see that this wasn't her."
The Backstreet Boys member says he believes what's happening to his longtime friend Britney Spears in her conservatorship is "insane" and that something needs to change.
"For it to go on for this long is absolutely asinine. I think it's insane. It is completely brutal," AJ said while speaking on on SiriusXM's Andy Cohen Live.
In fact, AJ says his most recent interaction with Britney at their local shopping center was pretty concerning.
"The last time I saw her, it broke my heart. Last time I saw her, she was with a gentleman. I'm assuming it was security or maybe a driver…She can't do anything," AJ shared.
He continued, "Went in, she was there, she looked right at me and I was like, 'Hey, it's AJ.' And she just kind of had this glass face. Like, she just didn't know who was there."
"It took her a minute. And then she realized it was me, and we hugged and we talked for a brief moment, but I could just see that this wasn't her. Like, I'm not looking at the person I knew from years and years ago," AJ admitted.
He went on to share that he believes Britney's difference in personality is due to the medication that her team has been keeping her on.
And despite Britney's difficult situation, AJ has faith that "she's going to break free of all of this."
"My thoughts and my prayers are with her," AJ concluded.
BuzzFeed Daily
Keep up with the latest daily buzz with the BuzzFeed Daily newsletter!
Michelle Obama's Message Of Support For Simone Biles
Recently, Simone Biles, one of the most decorated gymnasts in the world, withdrew from the women's gymnastics team final during the 2021 Tokyo Olympics.
Citing mental health concerns, the 24-year-old shared that she did not feel as if she was in the right headspace to compete, saying, "I was just, like, shaking, could barely nap. I just never felt like this going into a competition before, and I tried to go out here and have fun," Biles said.
Though she has received an outpouring of support, Biles has also faced criticism online from people who have never — and probably will never, TBH — competed in the Olympics, with the common rhetoric surrounding athletes needing to show an antiquated definition of strength.
Seemingly in response to the negativity, Michelle Obama issued the decorated Olympian this reminder:
To reiterate the former first lady's words — whether it be on or off stage, "We are rooting for you!"
Cheers to a queen who knows her limits, sets her boundaries, and remains the GOAT.
BuzzFeed Daily
Keep up with the latest daily buzz with the BuzzFeed Daily newsletter!
Lily Allen Celebrates Two Years Of Sobriety
"Getting clean is the best thing I ever did."
Lily Allen is celebrating a huge milestone today!
The British pop singer, known for a prolific musical career full of catchy tunes and tongue-in-cheek lyrics, has now been sober for two years.
Lily shared a commemorative social media post to mark the second anniversary of her sobriety this morning. It was triumphant, moving…just glorious in every way.
"2 Years Drug and Alcohol free today ! Getting clean is the BEST thing I ever did, and I've done a lot of cool shit," she captioned the post, which included several pics of Lily posing in a stylish black dress and one screenshot of a smartphone app that she presumably uses to track her sobriety.
The app's landing page showed July 28, 2019 — two years ago today — beside "birthday."
Judging someone's appearance, especially in a public forum, is out of line even if concern really is the motivation behind it. Plus, as Lily wrote back, "You've never seen me two years completely sober, not smoking and exercising every day."
Lily's whole aura seems to exude contentment and joy lately, and we love that for her. Congrats to the queen of MySpace on her sobriety birthday!
BuzzFeed Daily
Keep up with the latest daily buzz with the BuzzFeed Daily newsletter!
Filmmakers Tried Fooling Audiences With Using Actors Who Weren't Really The Same Age As Their Characters — But Did They Have You Fooled?
There's no way Corbin Bleu was in his twenties during High School Musical.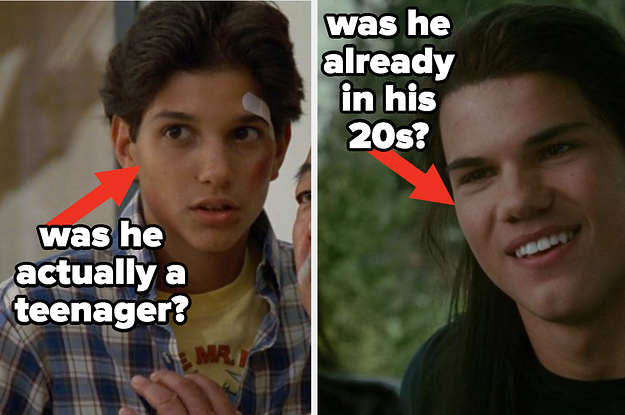 ---