Anderson .Paak & The Free Nationals: NPR Music Tiny Desk Concert
Watch Anderson .Paak & The Free Nationals play "Come Down", "Heart Don't Stand A Chance", "Put Me Thru" and "Suede" at the Tiny Desk.
Did you know you can watch new Tiny Desk Concerts on npr.org ONE WEEK before they go up on YouTube? Click here: https://www.npr.org/tinydesk
Follow NPR Music:
Twitter: https://twitter.com/nprmusic
Instagram: https://www.instagram.com/nprmusic
August 15, 2016 by BOBBY CARTER • Good luck trying to classify Anderson .Paak and his band The Free Nationals. Much of their sound is layered atop a soulful hip-hop foundation; from there, your safest bet is to call it a hodgepodge of genres in the best way possible. Guitarist Jose Rios and bassist Kelsey Gonzalez inject a hard-rock edge into the Hi-Tek-produced "Come Down," this set's opening number. When you hear them play the first few jazz chords of "Heart Don't Stand A Chance," it's hard to simply call this R&B.
It's been a slow build for .Paak, who released a few mixtapes before his 2014 debut album Venice. This year has marked his official breakout with Malibu, on which he did what so many in his position fail to do: He capitalized. After bursting into the spotlight with his appearances on Dr. Dre's Compton LP, he immediately prepped the release of Malibu. The album sculpted an entirely new lane for Anderson .Paak. He can rhyme with best of 'em, and his vocal styling, reminiscent of '70s and '80s greats, is invigorating when set against today's tender R&B elite. Before all that, he's a drummer-slash-bandleader.
I've experienced three separate presentations of this band. First, there's the recorded version, on which .Paak collaborates with some of hip-hop's finest producers. Then, their tight stage show hits you in the chest with 90-plus minutes of pure energy. In the midst of a whirlwind tour, they stopped by the Tiny Desk and reworked three cuts from Malibu, along with an audience request that shocked even them. They stripped down and pulled back just enough to fill the room.
Malibu is available now:
iTunes: https://itunes.apple.com/us/album/malibu/id1065681363?app=itunes&ign-mpt=uo%3D4
Amazon: https://www.amazon.com/Malibu-Anderson-Paak/dp/B0192ZU8TG/ref=sr_1_1?ie=UTF8&qid=1471013450&sr=8-1&keywords=Anderson+.Paak+malibu+Music
Set List:
"Come Down"
"Heart Don't Stand A Chance"
"Put Me Thru"
"Suede"
Credits:
Producers: Bobby Carter, Niki Walker, Abby O'Neill; Audio Engineer: Josh Rogosin; Videographers: Niki Walker, Claire Hannah Collins, Nickolai Hammar; Production Assistant: Sophie Kemp; Photo: Cameron Robert/NPR.
For more Tiny Desk concerts, subscribe to our podcast: http://www.npr.org/podcasts/510292/tiny-desk-concerts-video
CVS & Rite Aid Pharmacies Begin Limiting Purchases Of Plan B Pills
Folks all over the United states have been in an uproar after several stated moved to make abortion illegal over the weekend. The Supreme Court's decision to overturn Roe v. Wade on Friday has caused an increase in the need for emergency contraceptives, and major drug stores are reportedly limiting the sale of Plan B pills per customer.
Ride Aid's Senior Manager of External Communications Alicja Wojczyk revealed the news to CNN in an email saying:
Due to an increased demand, at this time we are limiting purchases of Plan B contraceptive pills to three per customer."
NBC news reports that while CVS still has "ample supply" of the contraceptives, the company has placed a temporary purchase limit on them to allow all customers access if needed, Ethan Slavin, a rep from CVS Health said.
We have ample supply of Plan B and Aftera across all of our CVS Pharmacy stores and CVS.com. To ensure equitable access and consistent supply on store shelves, we've implemented a temporary purchase limit of three on these products."
Plan B and Aftera are brands of pills used to reduced the chance of pregnancy after having unprotected sex. According to the American College of Obstetricians and Gynecologists, the pills are not to be used as birth control. The ACOG also stated that they do not cause abortions.
Using (emergency contraception) does not cause an abortion. An abortion ends in existing pregnancy. EC prevents pregnancy from occurring. EC must be used soon after unprotected sexual intercourse to be effective. It does not work if pregnancy has already occurred."
It is unclear when these temporary purchasing limits will be lifted.
Want updates directly in your text inbox? Hit us up at 917-722-8057 or click here to join!  
Meet Jonathan Daniel Ross – an American Entrepreneur, Model, Public figure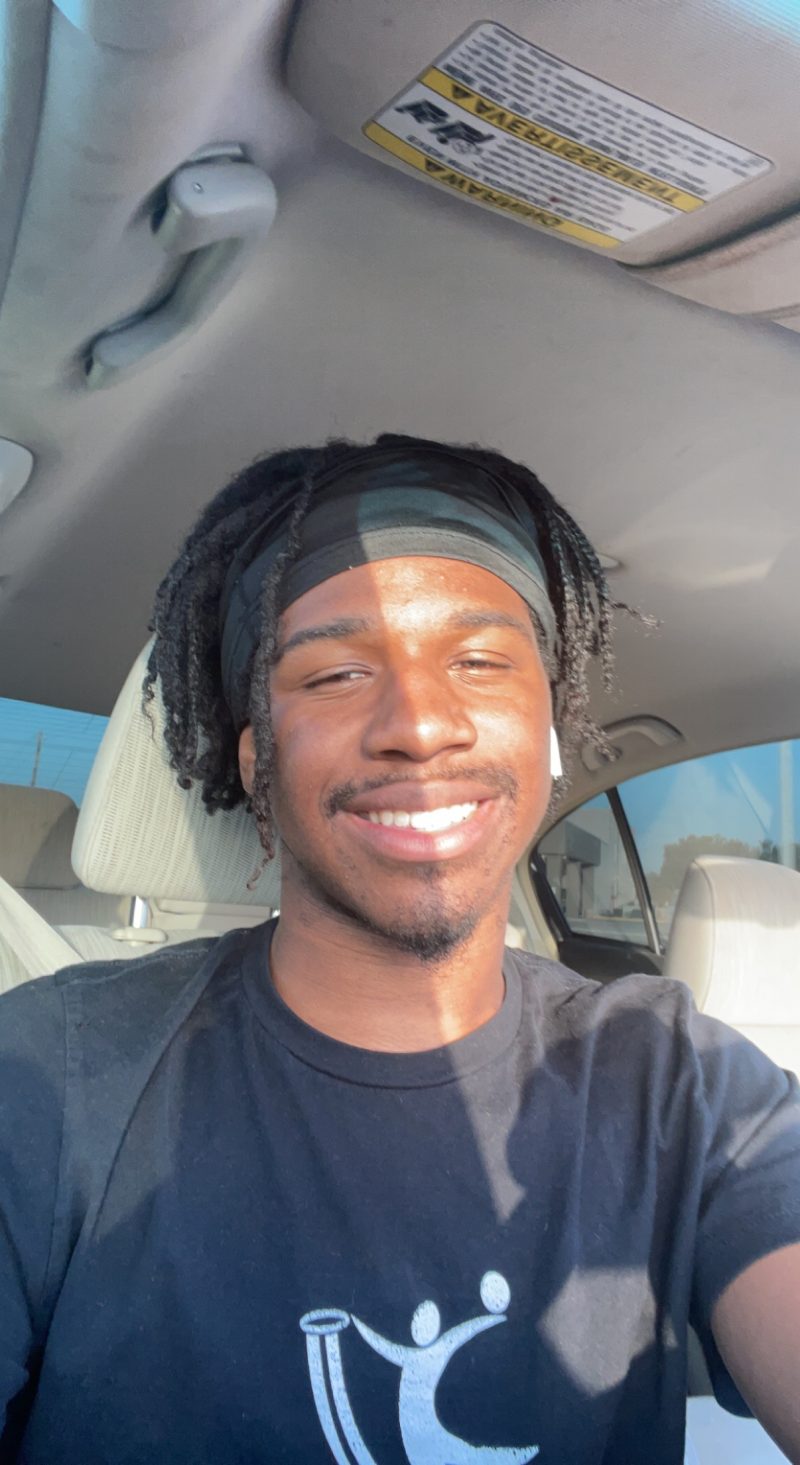 Thank you so much for doing this with us! Our readers would love to get to know you a bit better. Can you share with us the backstory of how you came upon this career path and to where you are today?
I started off doing small charity and food drive for the homeless and needed. My parents always had me giving back to community, rather it was working with my church activities to other. Therefore my parent are main reason why I give back to the community and try to help out many people I can. Now these day I am a social media model for Habits 365, a verified brand who created a clothing brand for motivation. I use my ambassador/ modeling with Habits to help the youth out and spread positive vibes. However Habits365 has inspired me to start my own Merchline " Conquer 224″ !!Coming Soon!! and which trying to get the youth to conquer their fears and dreams today, tomorrow and forever , (meaning of 224) I'm also getting into partnership deals with brands.
In fact perhaps most people who tried to follow a career path like yours did not succeed. Do you have any words of advice for others who may want to embark on this career path but know that their dreams might be dashed?
The best thing I can say is to invest in yourself and take your time, don't be so easy to give up on your goal."Conquer today, tomorrow and forever!"
Can you share with our readers some of your strategies you've used to build an engaged, loyal, and large online community?
For me I just took every chance I got online and tried it from brand deals, ambassador to other online team to help boost my online presence. I started working with agency also and celebrity campaign to help benefit me to getting more paid sponsorship deals. It all start with investing in yourself. Working with the right people also can help you get to where you want to go.
Can you share a story with us about the most humorous mistake you made when you were first starting? What lesson or take-away did you learn from that?
The biggest mistake I ever made was letting other people make decision for me and it back fire and definitely scammers. People out there don't care or trying to help you succeed. They just want to take and take from you. Your an easy fallen victim and they won't feel bad for you.
Who inspires you the most to do what you do?
I can say my parents did as they raised me to be the best I can be. I also like thank my friend Prince as he is a motivated speaker growing his brand and himself to. Finally big shutout to Habits 365 clothing brand for giving me so much knowledge.
What is your greatest achievement as an entrepreneur?
My greatest achievement so far is to work with some big brands as of /Current and Ridge Wallet.
What is one book you recommend, and why?
One book I recommend to read is "breaking the habits of being yourself".
What are the three best pieces of advice that you would give to anyone starting a business? What do they need to know from the very beginning?
1.You have to invest in yourself see results.
2.you have to keep pushing and pushing yourself.
3. Don't give up to easy!
What is the best way our readers can follow you on social media?
Best way reach out to me is my Instagram @jdr.jojo or visit my personal website jonathandanielross.com
"The Kardashians" Executive On Kourtney Kardashian's Criticism
"When they don't like the show, I like the fact that they say it."
One of the key executive producers on The Kardashians has given his take on Kourtney Kardashian's recent criticism of the show.
But first, if you're confused and wondering how or why Kourtney might be hating on her own TV show, allow me to give a quick explanation.
So, we were witness to a major fourth wall break in the penultimate episode of the season when Kourtney aired her frustrations about the way the show's editors had presented her engagement to Travis Barker in the fourth episode.
During an intimate conversation with one of her close friends, Stephanie Shepherd, Kourtney admitted that she was unhappy with the narrative that the editors had woven into the engagement episode — more specifically, the fact that they'd included an uncomfortable discussion about her ex, Scott Disick.
In case you've not seen it, fans got an inside look at Kourtney and Travis's lavish beachside proposal earlier in the season. And, despite not being present at the family's celebrations, Scott — with whom Kourtney shares three kids — wound up being one of the episode's biggest talking points.
For some context, Scott and Kourtney dated on and off for about a decade, during which time their relationship was plagued by his issues with substance abuse and infidelity. They eventually called it quits for good in 2015, though Scott has remained a huge part of the family's inner circle.
It's for that reason that at one point during the engagement dinner, Kendall Jenner confronted Kourtney about whether she had any "empathy" for how Scott might be taking the news of her engagement, which wound up prompting a detailed discussion between the five sisters about his feelings.
Upon realizing that it probably wasn't appropriate to be having a lengthy debate about Scott on the day of Kourtney and Travis's literal engagement, Kim Kardashian put a stop to the conversation, telling her sisters: "Can we talk about this tomorrow and let them enjoy their night out there?"
Kourtney directly took issue with this in a later installment of the show, telling Steph that she and Travis were "so annoyed" that the Scott drama had been such a prominent aspect of the engagement episode.
"We film and have the best time ever, and then we've been watching the edits and we're just so annoyed because they're swirling us in with this drama," she said, before going on to call out the editors for seemingly manipulating the narrative.
"Especially when I saw my engagement episode," she clarified. "Editors or whoever [are] taking it as, 'Let's take Kourtney. She's the chosen one to be the drama.'"
Kourtney went on to discuss the topic in more detail in her confessional, claiming that the team behind-the-scenes had blown the conversation about Scott completely out of proportion.
"That night I wasn't like, 'God, everyone's such fucking assholes for bringing up [Scott],'" she recalled. "It wasn't a part of the night. It was like two seconds of the night. I didn't even remember it until I saw the cut of the episode."
"It wasn't 50% of the night like it's made to be on the episode. I wish they would take that out and put it in the next episode and give us our respect… Let us have our moment," she said.
The Poosh founder went on to accuse the show's editors of "enabling this old narrative and buying into something that just doesn't really exist," saying instead: "It should be an empowering episode about me getting out of toxic relationships and really having this fairy-tale love story that is my reality."
"I am in one of the best places I've ever been in my life, and it's time for our show to catch up," she said in her confessional, slamming the show's depiction of her and Travis's life together.
Of course, seeing Kourtney flipping the script on the behind-the-scenes team was pretty shocking for viewers. However, one of the show's executive producers has spoken out in her defense, arguing that Kourt's candid perspective provided them with a "fascinating" new angle.
Speaking alongside his fellow executive producers — Kris Jenner, Kendall Jenner, Khloé Kardashian, and showrunner Danielle King — during a panel discussion earlier this month, one of the show's key creators, Ben Winston, broached the topic of Kourtney's criticism and explained their reasoning for including it in the final cut.
"I liked the fact that we put that in there," he said, arguing that they were able to do her feelings more justice by including them in the show.
"We've almost given her her voice of the cut that she didn't like, and we put it on air and I think that's fair to her," he went on.
Ben also said that he appreciates that the family are honest and open about their opinions on the behind-the-scenes aspects of the show, adding that they deserve credit for allowing their unfiltered thoughts to be included in the final cut.
"When they don't like the show, I like the fact that they say it, even if that means there are articles saying, 'Hey, you're doing stuff they don't like,'" he said. "I think that's a really fascinating bit, and they deserve huge credit for allowing that."
And with season two (hopefully) just around the corner, maybe we'll get to see a bit more of the behind-the-scenes drama. We'll have to wait and see.