Billie Eilish Revealed Her Favorite Cartoon Character In A Resurfaced Interview And Her Problematic Answer Has Caused A Ton Of Drama
The white character Billie referenced has a long-standing history of cultural appropriation, speaking with a "blaccent," and appearing oblivious to issues of racial injustice.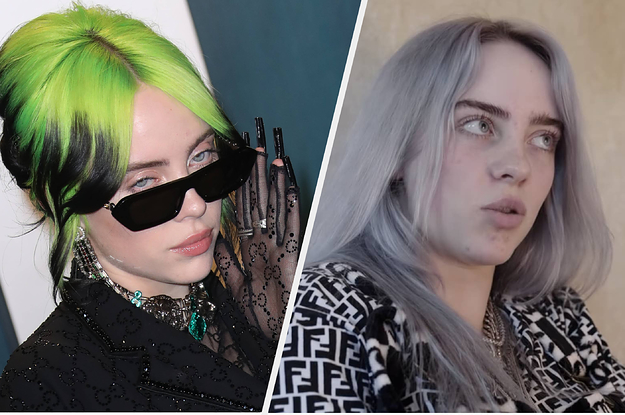 ---
Madonna Posts Lengthy Response To DaBaby Following His Recent Controversial Comments—"If You're Going To Make Hateful Remarks…Know Your Facts!"
Roommates, the intense fallout and backlash from DaBaby's controversial comments at the recent Rolling Loud festival continue—and this time music legend Madonna has chimed in. Taking to Instagram, Madonna posted a very lengthy response to DaBaby and called him out on his "ignorance" and suggested that he "know his facts" before making claims regarding the LGBTQ+ community.
Madonna wrote the following message directly calling out DaBaby:
"A message to DaBaby – if you're going to make hateful remarks to the LGBTQ+ community about HIV/AIDS then know your facts:
After decades of hard won scientific research— there are life saving medicines available to children born with HIV, to people who contract HIV through blood transfusions, dirty needles or exchange of bodily fluids. These new ARV's can keep a person with AIDS alive for the rest of their lives!!! AID's is not transmitted by standing next to someone in a crowd.
I want to put my cellphone lighter up and pray for your ignorance, No one dies of AIDS in 2 or 3 weeks anymore. Thank God 🙏. And your sexist remarks about Ladies who's pussies need to smell like water only encourage more discrimination against women who fight daily against the oppression of living under the constraints of the Male Gaze.
People like you are the reason we are still living in a world divided by fear. All Human beings should be treated with dignity and respect regardless of race, gender, sexual preference or religious beliefs. AMEN. @dababy."
Madonna's comments follow similar statements made by fellow musical icon Elton John, who also firmly slammed DaBaby for his remarks.
As we previously reported, DaBaby has been at the center of controversy all week after he made highly controversial comments about the LGBTQ+ community and HIV/AIDS during his headlining set at the Rolling Loud festival.
Want tea directly in your text inbox? Hit us up at 917-722-8057 or  click here to join!
Lady Gaga And Adam Driver In The House Of Gucci Trailer
The father, the son, the house of Gucci.
In case you've been living under a rock for the last year: the Ridley Scott-directed (Gladiator, Alien) film stars Lady Gaga and Adam Driver, who respectively portray Patrizia Reggiani and late Gucci head Maurizio Gucci. Just look at this amazing picture of the two of them from the film's shoot.
Now, we have our first look at the film, which will recount the real-life story of Reggiani being tried and convicted of arranging the murder of her husband Maurizio in 1995.
It looks ridiculous in the absolute best way possible.
Gaga — who, as the trailer reminds us, is a real-deal Oscar winner — seems like she's doing the most, which is what we're here for.
Even the way she stirs her spoon in her little espresso cup feels extra.
And that accent! After hearing her say "Father, son, House of Gucci" at the end of the trailer, you'll never hear the sign of the cross the same way again.
Gaga's not the only actor whose performance in House of Gucci is already turning heads. Jared Leto looks nearly unrecognizable as Paolo Gucci.
House of Gucci hits theaters on November 24, and honestly, I'll be there opening night.
BuzzFeed Daily
Keep up with the latest daily buzz with the BuzzFeed Daily newsletter!
Forney Police Dept. Reviewing Viral Video Capturing Sheriff Lying On Unarmed Black Woman For Several Minutes World News
Unfortunately, Roommates has been another incident involving an unarmed Black woman and law enforcement that has been caught online. On Tuesday, a viral video surfaced of an incident in the Deerfield Heights neighborhood, of Forney, TX, of a Kaufman County Sheriff's Deputy pinning a woman to the ground for several minutes. According to CBS DFW, the sheriff was called to the scene after receiving a call from someone who claimed the woman, identified as Nekia Trigg, was trying to jump in front of cars.
When the video begins, you can see the sheriff lying on top of Nekia as she screams, "It's 102° out here. I can't breathe. I cannot breathe." Her mother, Antanique Ray, who is present during the incident, tries to calm her daughter down and pleads with the sheriff to get off of her. The sheriff continues to hold Nekia down for several minutes while her mother asks why he's about to handcuff Nekia. Two officers from the Forney Police Department arrived at the scene for backup and steps over to Nekia while she is still on the ground. Again Antanique pleads with the Sherriff to get off her daughter while she denies that Nekia was jumping in front of the cars. In addition, she asks the sheriff why his body camera wasn't turned on and repeatedly asks for his name, with no reply.
The situation quickly escalated as Antanique attempted to intervene when the sheriff walked Nekia to the police car. The sheriffs tackled Antanique and handcuffed her. She was charged with assault and interfering during an arrest but bonded out the next day. Nekia was transported to a hospital where she was examined and released and was not formally charged with any crime. As the incident grew online, the Kaufman County Sheriff's Office released a statement saying they were reviewing the incident. Due to the coverage on social media, the reports state The Kaufman County Sheriff's Office has received an influx of calls regarding this incident. 
We will keep you updated as more information becomes available.
Want updates directly in your text inbox? Hit us up at 917-722-8057 or https://my.community.com/theshaderoom