Bobby Brown Says Whitney Houston Would Still Be Alive If They Hadn't Divorced In Upcoming Documentary
It's been 10 years since Whitney Houston's tragic passing, and Bobby Brown believes that she might still be with us had they mended their marriage.
In an upcoming documentary about his life, Bobby reflects on his relationship with Whitney and their struggles with substance abuse. He shares that he started his journey to recovery before his late ex-wife did, which caused a riff in their marriage, and believes that Whitney would still be alive if they hadn't gotten a divorce.
I think we could have helped each other out. I think she'd still be here if we hadn't divorced."
Despite the ups and downs the star-studded couple shared, Bobby says he did not want to get a divorce, and the decision was made by Whitney, her family and her team. In an exclusive interview with PEOPLE, Bobby revealed that he got clean 7 years before their split. He also shared that after their divorce, he believed Houston was in recovery until he received the news of her passing.
It was really rough because I was so addicted. I had to be put into medical detox. And then the Bible got me through. It was about getting healthier for my daughter [Bobbi Kristina] and for the rest of my kids. I thought she was getting herself together. I didn't think she would turn back."
Just three years after Houston's death, Bobby and Whitney's daughter Bobbi Kristina Brown died after being found unresponsive in her Georgia townhouse. Bobbi Kristina was in a coma for six months, and passed away due to pneumonia as drug related causes.
Since then, Bobby continued to struggle with alcohol addiction and was admitted to a treatment facility in 2020. Nevertheless, he's still working to maintain his sobriety.
I work hard at staying sober every day of my life and it's going to be that way for the rest of my life and I know that."
Want updates directly in your text inbox? Hit us up at 917-722-8057 or click here to join!  
Shannon Purser Barb From Stranger Things On Fat Actors
"They want a big name star."
If you're a Stranger Things fan, you definitely know Shannon Purser. She played infamous internet fan-favorite Barb in the Netflix hit's first season.
And you've probably also seen her appearance in Riverdale, too.
Earlier this week, Shannon took to Twitter to talk about Hollywood's casting practices, and who gets left out in the process.
In the tweet, Shannon said that Hollywood doesn't hire "fat actors for iconic fat characters because they want a big name star."
"There are almost no fat big name stars because fat actors aren't allowed upward mobility," she wrote.
"We aren't allowed upward mobility because the industry sees us as two-dimensional set pieces."
While Shannon didn't issue any further comment on the subject, it's likely her tweet was inspired by Emma Thompson wearing a fat suit in the upcoming Matilda movie musical. You can watch the trailer below:
Actors wearing fat suits for roles is a practice that's come under scrutiny in recent years. In particular, Sarah Paulson faced backlash last summer for her portrayal of Linda Tripp in Impeachment: American Crime Story.
"It's very hard for me to talk about this without feeling like I'm making excuses," she told the Los Angeles Times. "There's a lot of controversy around actors and fat suits, and I think that controversy is a legitimate one."
Diddy Thanks Cassie While Yung Miami Was In Crowd At BET Awards
Whew! One thang 'bout the BET Awards is that you never know what to expect and Diddy made us all gag tonight!
While accepting his Lifetime Achievement Award for his contribution to the music industry, the icon had a long list of people to thank, including Cassie, his ex-girlfriend of more than 10 years.
After sharing he was once in a dark place for a few years and stating he misses the mother of his children, Kim Porter, the 52-year-old stated he wanted to give a "special thank you" to those who were there for him during that time.
Yo, I'm gon' keep it a hunnid with y'all. i was in a dark place for a few years.
He continued to thank the people who were instrumental in his life– Bishop TD Jakes, his Chief-of-Staff, Lori Ann Gibson, and the very much married Cassie.
Also, Cassie, for holding me down in the dark times…love.
In true Twitter fashion, people had quite a few thangs to say considering Cassie is now a married woman and Yung Miami was in the crowd holding a sign that read, "Go papi."
One commenter stated:
Diddy just thanked Cassie while Caresha holding a sign.
Jessie Woo, social media influencer, also made a comment.
She tweeted:
That man thanked every woman in his life including CASSIE…EXCEPT the woman holding up the "Go papi" sign…
Shortly after Diddy was done with his very detailed acceptance speech, Cassie posted an IG story givin' us nothing but legs and face!
Admiring her body, she proceeded to pose in front of the mirror in a two-piece bikini while looking completely unbothered.
As you may know, Diddy and Cassie had an on-again, off-again relationship from 2007-2018. After the two called it quits, Cassie began to date Alex Fine and the two married in 2019. The couple has two kids together.
Y'all think Diddy miss that old thang?
Lil Sidley brings the AutoTune Revolution in India
The Indian rapper and trap artist, Lil Sidley has been gathering attention for his catchy hooks, melodies, and music videos. He is today among the top-rated music and entertainment connoisseurs in India. He claims he had an upper hand in the industry as he not only released creative and original content, but he also had extensive knowledge in music production, video editing, and film making which complemented his work. 
Lil Sidley said that he started DJing at age 14 when Electronic Dance Music (EDM) was popular. He wanted to learn more about EDM, so he bought a DMX controller and CDJ player and began playing gigs for local events and clubs. As more interested in Music as he was, Sidley also had an interest in Video Editing, Film Making, Acting, Comedy, and Content Creation during his childhood.  When Lil Sidley walked into a Recording Studio and heard his own voice come back to him through a pair of speakers for the very first time – that's when he knew this is where he belonged. Sidley went on to get himself a microphone and FL Studio software (a sound engineering program) and started learning how to write, compose, mix and master music.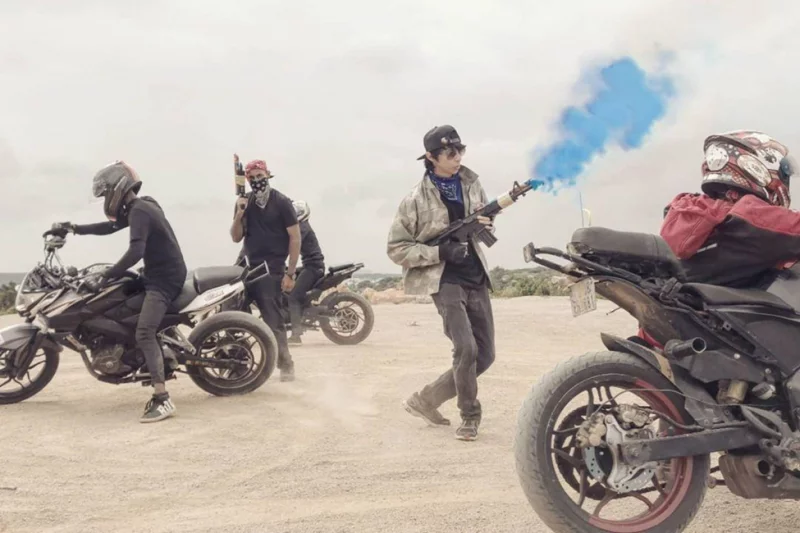 Lil Sidley's Super Green album is an experience that blends music with art to create a narrative that is told through illustration arts. The thing that sets it apart from other composers is the unity of music and art in creating a harmonious album. That way, each track is accompanied by a picture that tells the story of the main character.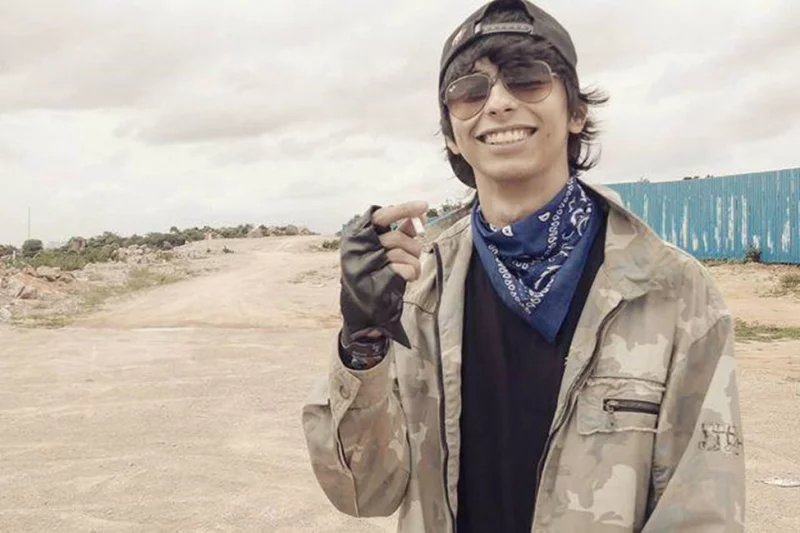 Growing up listening to artists like Snoop Dogg, Eminem, Logic, and Wiz Khalifa. Eventually he became fond of Post Malone and Swae Lee's sound. He wanted to create his own music that was inspired by what he was hearing and left a legacy for his fans, friends and family by making it big in the Indian Music industry with his International sound.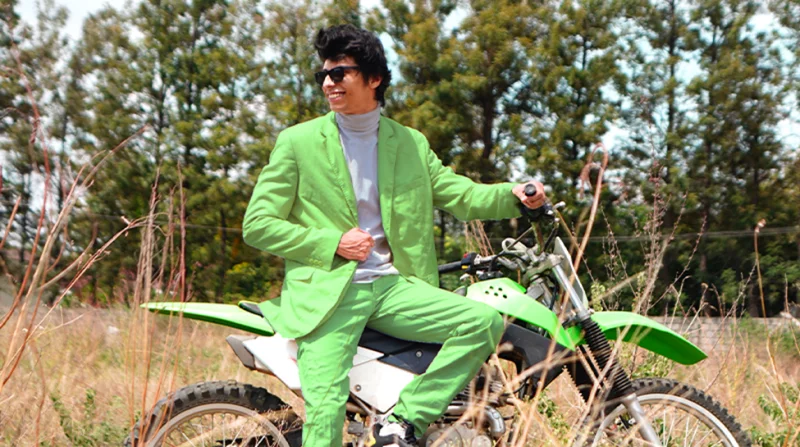 One of his recent projects with Bollywood singer- Siddharth Mahadevan, Lil Sidley was featured on the Official Anthem Song for MFN (Matrix Fight Night) by Bollywood actor- Tiger Shroff. He also hinted that he has an upcoming track in a Bollywood movie featuring a Megastar, but couldn't disclose any names at the time of this interview.
Check out more of Lil Sidley, follow him on Social Media platforms like 
Instagram:- www.Instagram.com/lilsidley
Website:- www.LilSidley.com