DaBaby Issues Second Apology Following Multiple Festival Performance Cancellations
A swirl of social media users, fans, prominent artists and festival organizers, to name a few, haven't been letting up on DaBaby following his controversial comments at Rolling Loud and after. In the last week, the rapper has stood his ground, apologized, responded directly to criticisms from Quest Love and released a music video to "Giving What It's Supposed To Give." Shortly after two festival set cancellations on Monday,  DaBaby issued a second, formal apology for his "hurtful and triggering comments" about the LGBTQ+ community and "misinformed comments" about HIV/AIDS.
"I want to apologize to the LGBTQ+ community for the hurtful and triggering comments I made," DaBaby reportedly wrote. "Again, I apologize for my misinformed comments about HIV/AIDS and I know education on this is important. Love to all. God bless."
DaBaby released the statement via his official Instagram page on Monday. No caption was published with the post and the comments were turned off. By evening, the post had received over 371,000 likes. He began his apology saying "social media moves so fast that people want to demolish you before you even have the opportunity to grow, educate and learn from your mistakes." He did thank people who came "with kindness" and reached out privately to educate him.
"As a man who has had to make his own way from very difficult circumstances, having people I know publicly working against me —knowing that what I needed was education on these topics and guidance — has been challenging."
The rapper kicked off his Monday with news that he'd no longer be performing at the Governor's Ball in New York City in September. Only a few hours later, another festival called Day N Vegas announced the rapper would no longer be a part of their November line-up. Instead, Roddy Ricch was tapped to join the festival in DaBaby's place.
This marks the fourth festival DaBaby has been released from including last weekend's Lollapalooza, the aforementioned Governor's Ball and Day N Vegas as well as Manchester's Parklife Festival. As previously reported, boohooMAN also announced they'd no longer be working with the artist only a month after releasing an exclusive fashion line together.
Want updates directly in your text inbox? Hit us up at 917-722-8057 or click here to join!
Here Are 50 Famous Historical Figures — You Better Remember At Least 35
We all know what Albert Einstein looked like, but to pass this quiz, you'll need to know a lot more than that.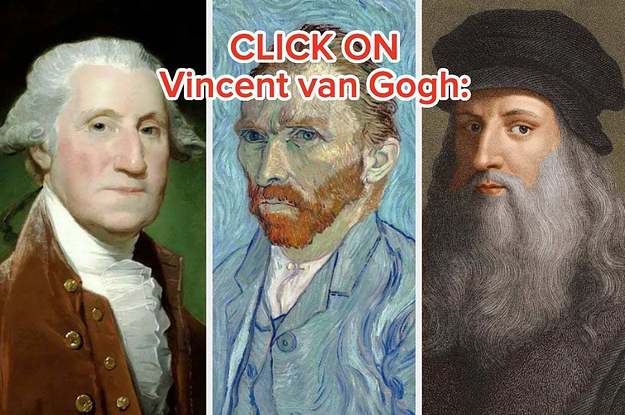 ---
Wendy Williams Does Not Want An Advisor For Wells Fargo
Wendy Williams has been in a nasty legal battle with Wells Fargo for months. The bank has withheld the talk show vet's money because the company believes she is a "victim of undue influence and financial exploitation."
This was after her former financial advisor, Lori Schiller, allegedly stated Wendy is of an "unsound mind" and not capable of handling her own financial affairs.
As a result, a judge has now appointed a financial guardian over Wendy's accounts and she is not happy about it, The Sun reports.
In an exclusive statement obtained by The Shade Room, Wendy's attorney, LaShawn Thomas, stated the 57-year-old doesn't want anyone telling her how to spend her money.
Please be advised that Wendy is not in agreement with the appointment of a financial guardian by the court. Wendy has been very clear that she does not want a financial guardian to tell her what she can and cannot do with her money.
Thomas also states Wendy is capable of handling her own finances.
Wendy feels that she is capable of hiring her own financial advisors who work for and report to her and not to the court.
Thomas also expresses this is an attempt to lessen the wrongdoing of Wells Fargo.
We believe that this story has been put forth in an attempt to lessen the public outcry and regulatory scrutiny mounting around Wells Fargo due to their actions.
Before the judge handed down the decision, Wendy took to Instagram and pleaded with the financial institution to give her access to her money back in March.
She stated:
Wells Fargo has no questions and answers regarding my money. This is not fair. And Lori Schiller and Wells Fargo have this guardianship petition about keeping me away from my money.
Wendy also mentioned her former doctor she fired, and Wells Fargo using her hospital records against her.
Then there's this person. A former doctor had medical information about me that I never even got. It was sent over to Lori Schiller. So, I haven't gotten this stuff. I fired this doctor and, again, all I want to know is where is my money? This is not right, and certainly, this is not fair.
Wendy ended the video with "please let me have access to my money."
Roomies, what do you think about this situation?
Video: 42 Dugg Ft. Arabian "Soon"


Be back soon. 42 Dugg may be doing his time, but he assures his return on his emotional record "Soon" featuring Arabian. Backed by a piano loop and Arabian's assistance on the hook, the Detroit rapper takes a moment to reflect on love and family and looks for better days ahead. 42 Dugg was arrested […]



Source link