Eurovision 2021 Review: The Netherlands – Jeangu Macrooy – Birth Of A New Age
Scroll naar beneden voor Nederlands.
Jeangu Macrooy represents host country The Netherlands with 'Birth Of A New Age'
The Netherlands was supposed to host the Eurovision Song Contest in 2020 after winning in 2019, but because of the COVID-19 pandemic, the whole thing got cancelled. Host city Rotterdam gets another chance in 2021 and so does Jeangu Macrooy, who was supposed to represent the host country last year with his ballad 'Grow'. This year, he will do so with the upbeat anthem 'Birth Of A New Age'.
Like with last year's 'Grow', Jeangu Macrooy worked on 'Birth Of A New Age' with producer Perquisite. They took quite an opposite approach to last year's slow burning entry. This year's song is just as soulful, but swings a lot more. The track is upbeat from the first notes on and goes from there with a gospel like choir and very obvious references to the rhythms of his Surinamese roots. The chorus, in which Macrooy declares that you can't break him, is sung in Sranan Tongo, a language in Suriname. He explained that the song is all about resilience, self respect and living an authentic life. The lyrics are full of supportive chants to remind the listener that they should stand up for themselves and let no one take away their faith or voice.
'Birth Of A New Age' is a lot more instantly catchy than last year's effort. The repetition of the line 'your rhythm is rebellion' grabs the attention right in the first verse and the infectious chants of the chorus take over from there. Where 'Grow' had more of a slow build up, 'Birth Of A New Age' shows all its cards quite early on and repeats after that. It might all be too repetitive for some, but there is a certain hopefulness in both the lyrics and the melodies and the uplifting vibe is certainly contagious, also thanks to Macrooy's radiant personality and performance.
I don't expect the Netherlands to be a contender for another win as I don't think the song will be universally appealing enough to bring in big numbers from all around Europe, but Macrooy serves an entry the Dutch can certainly be proud of once more. His voice and stage presence will definitely lighten up the living rooms around Europe with a swinging message of hope.
MORE EUROVISION 2021 REVIEWS: BELGIUM – CYPRUS – CZECH REPUBLIC – FRANCE – ISRAEL – LITHUANIA
Jeangu Macrooy vertegenwoordigt Nederland met het hoopvolle 'Birth Of A New Age'
Nederland zou vorig jaar het Eurovisie Songfestival organiseren na de winst in 2019, maar daar stak de coronapandemie een stokje voor. De organiserende stad Rotterdam krijgt dit jaar echter nog een kans en hetzelfde geldt voor Jeangu Macrooy, die Nederland vorig jaar zou vertegenwoordigen met zijn ballad 'Grow'. Dit jaar pakt hij het anders aan en zingt hij in mei namens ons land het nummer 'Birth Of A New Age'.
Ook dit jaar werkte Macrooy samen met producer Perquisite aan zijn Songfestivalinzending. De twee kozen dit keer echter voor een totaal andere aanpak dan de langzaam op gang komende ballad van vorig jaar. Het soulvolle is nog steeds aanwezig, maar dit keer met een swingender ritme. Het nummer begint energiek en Jeangu krijgt direct bijval van een gospelkoortje. Macrooy omschreef het nummer als een ode aan zijn Surinaamse roots en dat is in het ritme van het nummer duidelijk te horen. Het refrein, waarin hij zingt dat niemand hem kan breken, wordt tevens in Sranan Tongo, een taal van Suriname, vertolkt. Volgens Macrooy gaat het nummer over veerkracht, zelfrespect en het leven van een authentiek leven. Het nummer is haast een strijdlied te noemen met teksten die de luisteraar steun toe roepen en ze aanmoedigen niemand hen hun stem of geloof af te laten nemen.
'Birth Of A New Age' is op het eerste gehoor een stuk pakkender dan zijn voorganger. Het herhalen van de zin 'your rhythm is rebellion' in het eerste couplet valt gelijk op en de pakkende leus van het refrein neemt het al snel over. Waar 'Grow' een langzame opbouw had, barst 'Birth Of A New Age' meteen los en leunt daarna op een herhaling van zetten. Het zal voor sommigen wat te repetitief zijn, maar de hoop die zowel uit de tekst als de melodieën straalt is aanstekelijk, ook dankzij Macrooy's warme persoonlijkheid en overtuigende optreden.
Het zou me verbazen als Nederland dit jaar weer mee gaat doen voor de winst, gezien ik niet verwacht dat dit nummer heel Europa zal aanspreken en zo vrachten met punten binnen zal halen, maar Macrooy levert wederom een nummer af waar Nederland trots op mag zijn. Zijn stem en uitstraling op het podium zullen zeker wat huiskamers in Europa oplichten met een swingende, hoopvolle boodschap.
Related
BBC Two to screen new documentary series, The 80s – Music's Greatest Decade?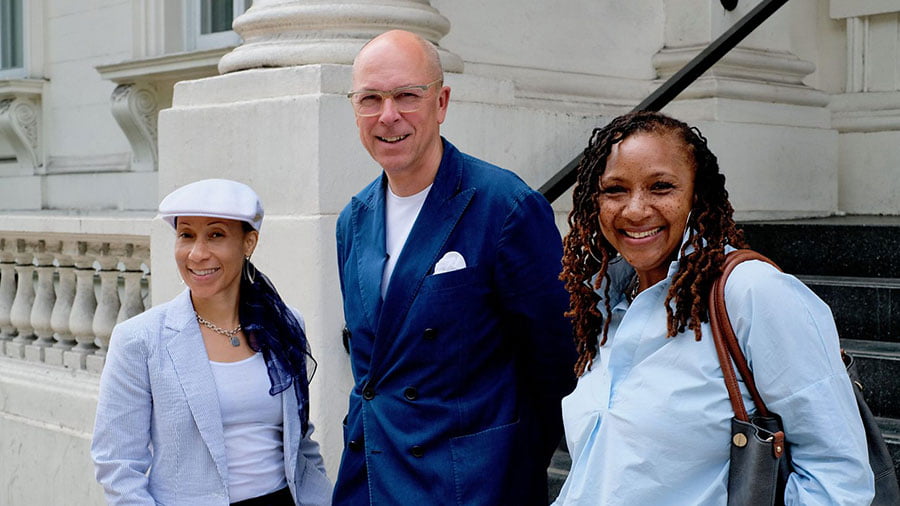 BBC Two is to screen a major new documentary series about the pop music of the 1980s.
Starting Saturday 23 October, The 80s – Music's Greatest Decade? is presented by journalist and author Dylan Jones.
The programme features contributions from Nile Rodgers, Mark Ronson, Jazzie B, Trevor Horn, Bananarama's Sara Dallin & Keren Woodward, Gary Kemp, Mark Moore, Cookie Crew's Cookie Pryce and Suzie Q, Bobby Gillespie, UB40's Ali Campbell & Astro, The Fall's Brix Smith, Sarah Jane Morris and more.
Lorna Clarke, BBC Controller, Pop, says: "I'm delighted that we're going to dissect the impact and influence of the 80s decade, culturally – an experimental period of time that divides opinions hugely."
Dylan Jones says: "Interminable television programmes still suggest the whole episode was nothing but a calamitous mistake, a cultural cul-de-sac full of rotten records by shameful individuals with orange skin and espadrilles. I'm here to tell you this couldn't be further off the mark."
In the first episode, Jones sets out his claim: that the 80s was the most creative musical decade ever. He'll assert that the 80s, unlike other decades, was undefinable by monolithic musical movements such as punk, disco or Britpop, and unleashed a myriad of new musical genres in just 10 years. To support his theory, he'll hear from some of the leading musicians and producers of the era, who were at the forefront of the incredibly diverse music creation.
Speaking in the programme, Nile Rodgers says: "The 80s was the pinnacle for a lot of us musicians who had come from the 60s and the 70s. Reaching that place you had this great explosion of artistry in the 80s that ran the gamut."
Keren Woodward from Bananarama says: "You'd hear something and think, oh that's Bananarama, that's Culture Club, that's Duran Duran – and everyone looked their own way as well."
Episodes two, three and four will feature a mixture of archive performance and music video, handpicked by Jones, which explore themes including the MTV generation; the birth of hip hop, the emergence of house and the rise of the rebels, who deliberately eschewed all they believed to be ostentatiously 80s.
Some of the artists explored in the series include Madonna, Duran Duran, Eurythmics, The Sugarhill Gang, Public Enemy, Bronski Beat and Erasure.
The 80s – Music's Greatest Decade? is produced by Plimsoll Productions. The Executive Producer is Siobhan Logue. It was commissioned by Owen Courtney, Commissioning Editor and Jan Younghusband, Head of Commissioning for BBC Music TV.
To accompany this series, on Friday 29 October, Radio 2's weekly step back in time, Sounds Of The 80s with Gary Davies (Fridays, 8pm-10m), will see Dylan Jones share four of his favourite 80s songs and why they are so special to him, as part of Sounds Of The 80s regular feature, My 80s.
The 80s – Music's Greatest Decade? begins on BBC Two at 8.55pm on Saturday 23 October.
Want more from Classic Pop? Try an issue for only 99p today. Click here for more details.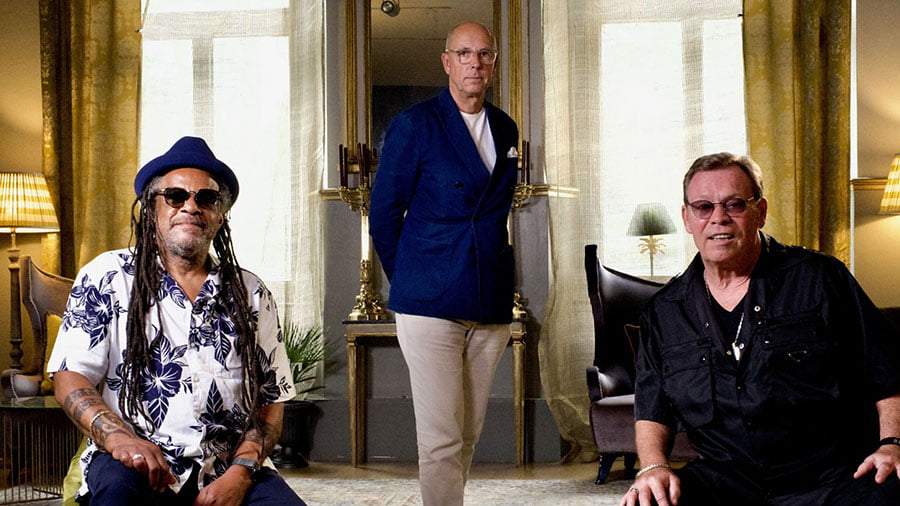 Comments
comments
Listen to "Made a Vow" by Millie Turner
I haven't written about Millie Turner in a while. She is a singer-songwriter who often surprises me with a banger of a track. That makes me sit up and take note. Like she has with the track, "Made a Vow", released last Friday. She caught my ear alight with previous releases "She Was A Dancer", "Night Running" and "January". Basically, her style is eclectic, electronic dance music. Which makes her niche enough but not so left-of-field either. I totally missed, Millie teamed up with Dadi Freyr last year (how rude of me). They smashed a cover of Haddaway's "What Is Love?"
Before Covid came along, she was generating some serious buzz. Managed some tour support opportunities, alongside Tove Lo before restrictions came into play, for what has felt like forever. With live shows now resumed, she has returned picking up the thread where she left off. Is back on stage getting those gigs in and just released the very, seriously shimmery electro-pop track "Made a Vow". She sings about setting herself a goal and not allowing others to tell her otherwise or try to change her mind. Essentially it appears to be a song about steering her own ship and having command of her own destiny.
When listening to the track I could very much imagine it as something in the same lane as La Roux might enter into. Shimmery, choppy synths and both singers with recognisably distinctive voices. The style of this track feels a fit for both these artists. I really hope to see Millie Turner's name added to many festivals and showcases next year. There is some time to make up but equally feel sure she is an emerging artist back on the ascent and fast-rising. I was stupid enough to not follow her closely enough, but I have realised my mistake. For me, Millie is a crucial new pop proposition for 2022. I am confident that we will be hearing from her a lot.
Connect with Millie Turner
Facebook: https://www.facebook.com/millieturnr/
Twitter: https://twitter.com/millieturnr
Instagram: https://www.instagram.com/MillieTurner/
Watch "Stung" by TIN – EQ Music Blog
Out, with a new, track "Stung", today (because, believe it or not, Adele is not the only one dropping new music today) is the Australian pop singer-songwriter TIN. After covering several releases by TIN on the blog, I have noticed he is an artist who thrives on creativity. Someone who is always looking for a way to change things up and give his audience something different. And yet, authentically rooted in queer intentions. More often than not, this means we have gotten to see TIN dress-up as a way of portraying various characters. (Or dress down to his Andrew Christian briefs as in the video for "Firm"). Supporting the release of "Stung" he's taken his biggest artistic step yet.
You know, watching RuPaul's Drag Race UK season 3, I had been convinced into thinking Choriza May or River Medway were the new queens for me this season. But that was before I caught sight of the foxy lady in pink who appears in the TIN's "Stung" video. The name of this stunner?… it is TIN (but I think she requires a drag name so I'm putting 'Tin Ahh Glitter' out there as a suggestion). Who garbs up in drag alongside some of the fiercest queens London has to offer. Polka Dot, Le Fil, Coco Couture and JVST TINA. Visions of loveliness who exude the same BETTER big drag energy of the kind we were introduced to last night on the latest episode of RuPaul's Drag Race UK
"Stung" is a song of substance as well as fizzing with B.D.E. because of the video… TIN explains the track further…
"Stung" is about not being underestimated and not putting up with other people's rubbish. I wrote it after a night out at a trashy club in Brisbane, having met so many gay men who were taking themselves way too seriously. I get exhausted by people who are arrogant with nothing to show, and I wanted to write something a bit tongue in cheek about the experience."
Sure to catch on quick, is the buzzy refrain "you betta watch out or you'll get stung" . Practice, practice, practice this, girlfriends, TIN wants you, word perfect for EQ Music Live next Saturday 23rd October – Ticket details HERE
Connect with TIN
Facebook: https://www.facebook.com/tinofficialmusic
Twitter: https://twitter.com/tinofficialau
Instagram: https://www.instagram.com/tinofficialmusic/