Exclusive Interview: Fast Rising Lanzhou/L.A. artist Zihao Fang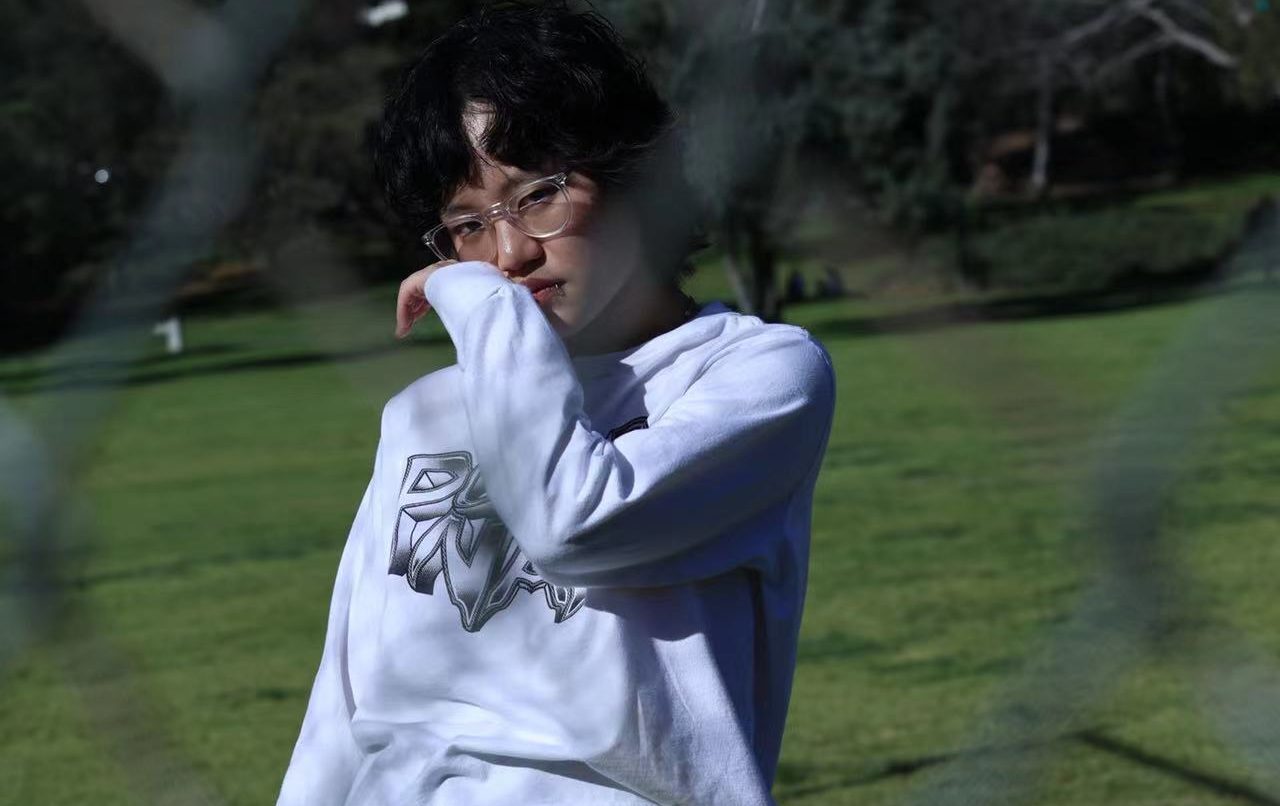 What is your name and what city do you rep? 
My name is Xiaoqi Zhou (aka Soulgood Kid) representing Chongqing and Los Angeles
Tell us about your latest releases, what inspired you to create them? 
My latest release "KEY TO YOUR HEART" is a song about understanding what love is and knowing at some point it takes courage to reach for it. I was inspired by my true experience of romance from the past, with the fear and doubts I had held on for so long and I came to this realization that love will only answer back if I take the main key to reach for it.
What is unique about you and your music? 
My music usually comes with a series of surprise, sound, and musical elements that listeners won't be expecting to encounter yet they blend in perfectly with each other while resonating with lyrics and melodies that deliver the message behind the song. I love to experiment with bold, new sounds that I design myself, to grow and nurture my unique sounds that help introduce my music to the public.
What shaped your music? 
Many factors have shaped my music, I'd like to put them into two primary categories: people and places. Many of my lyrical inspirations come from people I've met, through our experience and conversation I love to build stories on them and transform them into music, the message is usually what I learned from them and why is it important for me to voice on it. Speaking of places, I tend to absorb the energy each place has made me feel, and that would likely help me set the atmosphere off a certain song.
When did you realize you were going to make music professionally? 
I realized that I had the determination to build my career path in music in high school where I was the chief of a music club back then. Being part of that music club has motivated my passion further on music, I decided to treat music seriously as I explore all possibilities with creativity on music.
What type of music do you listen to? 
I enjoy listening to a lot of modern, electronic-jazz music, as well as alternative, indie, R&B and Bossa Nova. They are the best resource for me to learn.
What inspires you to write music? 
The desire to wanting to create something, I always believe all forms of art are connected and for me the way to create art happens to be music.
What do you do when you don't do music (creative or otherwise) and that you are passionate about? 
For me when I'm not working on music I like to shift my energy from creating to physical activity, pilates and hiking are for sure two of my favorite things to do in my spare time. It's important for me to stay active physically, it helps me building a better discipline.
Happiness to you is… 
Unconditional love
Self-healing time
Meditation
My cat Spoonie
Dine out
What do you wish you were told when you first started making music that you think would help artists just starting out? 
That it takes time to discover your unique sounds, finding your audiences, building a fanbase. It might be harder than you can imagine and people do give up in the middle of making a way out, but at the end of day, it's the true passion for music itself that would carry you and your hard work forward, it shapes you into a better musician, an non- stopping flow of creativity.
Tell us about your upcoming projects… 
My debut album 'Homegrown' is coming to the world by early July 2022. It's a milestone for my music journey so far. The album consists of 8 songs that connects to the theme which is 'Homegrown,' a self-made empowerment and encouragement to stay centered, to keep moving forward with my vision and goal.
Where do we find you music / music projects? 
Spotify: https://open.spotify.com/artist/7LRn3Lxr3KjAGh1ZGU8tBe
Apple Music: https://music.apple.com/us/artist/soulgood-kid/1460643968
Chanel McFarlane Secures Her First Home After Mustard's Divorce Filing
Things don't seem to have improved between Chanel McFarlane and Mustard. More than a month after Mustard filed for divorce, the mother of three is seemingly leaving the family home behind. Instead, Chanel has opted to secure her first spot and keep it pushing!
"New chapter, stepping into my blessings," Chanel wrote on Instagram Story. "This is the first time I have my own spot y'all."
The post was a house key attached to a ring and coiled stretch band. This is the second time Chanel has broken her silence following Mustard's divorce filing.
"Thank you for the kind words, thoughts and prayers. Anyone that followed me or knows me personally knows my family means the world to me," Chanel wrote following the divorce news. "I've dedicated 12 loyal years and it is more than heartbreaking to see things end."
In the paperwork, Mustard listed the exact date for the separation and the day of filing. He cited "irreconcilable differences" in the paperwork. However, he later took to social media to clear Chanel's name amid infidelity rumors.
"It's one thing to have my family business on the internet and of course, I initially didn't respond cause I don't owe the public no explanation but I do owe my family to clear these false narrative[s] that @ChanelDijon cheated that's out and never happened," Mustard wrote on IG Story.
Mustard also shut down rumors that infidelity happened on his end. He denied a circulating story about sleeping with his stylist. He wrote, "I'd never touch that girl ever."
The former couple was together for about 12 years but tied the knot only in 2020. This means their divorce comes only after a year-and-a-half. They share three children–Kiylan, Kauner, and Kody.
It's unclear if the divorce has been finalized, but that one thing about it, Chanel has existed left–for now!
Want updates directly in your text inbox? Hit us up at 917-722-8057 or click here to join!
CHECK OUT "ON HOTS PT. 2" NOW


"ON HOTS PT. 2" WATCH: https://www.youtube.com/watch?v=-GmNpE4c4ZA LISTEN: https://music.apple.com/us/album/on-hots-pt-2-single/1627338275   Yus Gz has his finger on the pulse of New York Hip-Hop and shows no plans of slowing down. The last year has been a career high for the rapper, who has released a slew of viral videos including "FACE OF THE BRONX" (over 1m views),  […]



Source link
"Westworld" Cast Photos Then Vs. Now
Lots of familiar faces on this all-star cast.
Before you dive into the latest episodes, let's rewind and see how your favorite characters made a name for themselves before starring on the HBO series. Take a look:
To start, while fans may know Evan Rachel Wood as Dolores Abernathy, she is going to play Christina this season.
But you might remember her for portraying the rebellious Tracy Freeland in Thirteen.
Aaron Paul plays Caleb Nichols.
But one of the roles he's best known for is Jesse Pinkman in Breaking Bad.
Thandiwe Newton plays Maeve Millay.
Before she landed her Westworld role, she played Nyah Hall in Mission: Impossible II.
James Marsden plays Teddy Flood.
And years ago he played Allie's former love interest Lon Hammon in The Notebook.
Jeffrey Wright plays Bernard Lowe.
Previously he played Mr. Dury in 2006's Lady in the Water.
Tessa Thompson plays Charlotte Hale.
Prior to joining Westworld, she appeared as Jackie Cook in the TV series Veronica Mars.
Ed Harris plays the Man in Black.
But long ago he brought the character of Gene Kranz to life in Apollo 13.
Angela Sarafyan plays Clementine Pennyfeather.
But in 2012 she had a role on Law & Order: Special Victims Unit.
Ariana DeBose plays Maya.
Before that she played Alyssa Green in The Prom.
Finally, Luke Hemsworth plays Ashley Stubbs.
And this is what he looked like when he initially joined the Westworld cast in 2016.
Who's your favorite Westworld character? Tell me your pick in the comments!