Exclusive Interview: Rising Artist Sojiii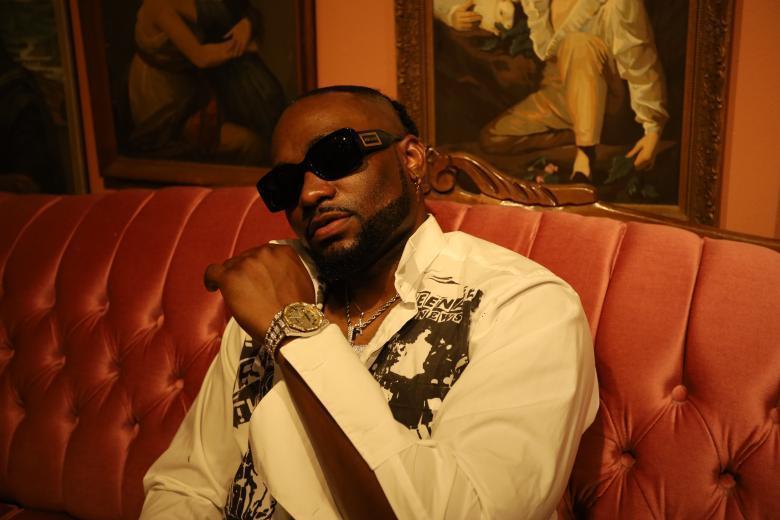 What is your name and what city do you rep?
My name is Sojiii, and I rep 2 cities. City of Toronto (Canada) and Lagos (Nigeria) Africa.
Tell us about your latest releases, what inspired you to create them?
My latest release is titled "Joyous" It's currently in stores and has about 300k streams on all platforms, I released this record in Feb 2022. It's an important record for me because I was feeling Alive again when I wrote it, after the lockdown and been out of the music game for couple years. "Joyous" was perfect for my return because I developed to a better and bigger brand and wanted to share it with the world. So the world can tap off that good energy through the music.
What is unique about you and your music?
ORIGINALITY. I feel I am an original Artist. I try to create music in ways and methods that suits it. Not just to trend or be heard, but to make it have its true meaning, so whomever is feeling it can relate to it deeply forever. All my songs represent something, could Be a moment that's happened, or about to happen or a moment we could create. I try to be real, have fun and be educative with it.
What shaped your music?
Consistency, I work on myself and put effort to be consistent and that has really helped shaped my career.
When did you realize you were going to make music professionally?
I realized I was going to make music professionally after my first school show at the age of 17. That moment and the reaction I got made me realize I needed to take my passion seriously and become pro. That was when the journey began.
What type of music do you listen to?
I really connect with most genre of music, as long as I'm feeling the Rhythm, I am hooked. But I would say my go to on a normal day would be Afrobeats, Hip hop and RnB.
What inspires you to write music?
Mehn… haha that's a great Question. So many things inspire me to write music, because I try to make sure it's as organic as possible. So life happenings, Moods, Moments have inspired me to write music at different times. Sometimes it's just even people. I meet a person that inspires me or their story and I get ideas to write music from there. Sometimes it even hits me from my sleep haha, I wake up and have the melody and type it down right away.
What do you do when you don't do music (creative or otherwise) and that you are passionate about?
I exercise, take care of my body, mind and soul. I workout or practice boxing.
I also focus on business that I am involved in.. My clothing lines, Real estate. Double up.
Happiness to you is…
Being grateful to have life, and Living My life freely. Happiness to me also is making sure Myself and My people are straight and living good. Uplifting the less privileged.
What do you wish you were told when you first started making music that you think would help artists just starting out?
Understanding that it's a process and you could take your time to always be the best version of yourself. There is no hurry to it. Take time to learn so you don't lose out on alot or get taken advantage of.
I also wish I had paid more attention to the business side of music at the beginning, now I do and fully understand it.
Tell us about your upcoming projects…
I got about 10 songs piled up ready to go. I would be releasing song after song all summer. I would say at least 4 singles and 4 videos before 2022 is done and I might drop an E.P for my fanbase to wrap up the year or First month of 2023. I stay working so I have songs ready to go once the marketing plan is set and approved.
Where do we find you music / music projects?
You could find my music Online, All Dsps.. Spotify, Instagram (@iamsojiii), Youtube, Google, Shazam, Apple music and more. You could also find me on Top blogs like Thisis50, Hypemagazine, Vanguard and more online.
Any last words for the readers?
Thank you for the support for those that know me and have been showing up for me. Big love. For those that are new look out for my name, I would love you to join my growing Fanbase and we all can win together. Feel free to hit me up on Instagram and follow to get more info about my brand @iamsojiii
Everyone Stay Positive, Love the life you live and Go out there and Win! LOVE Sojiii
Ranking The 30 Greatest Kendrick Lamar Songs
Undoubtedly, this is the #1 song.
"Sing About Me, I'm Dying Of Thirst" is two songs with one that tells one of the best stories we've seen in hip-hop. The first perspective in this song comes from Dave's brother after Dave was killed in swimming pools; the second one is Keisha's sister from Section.80's "Keisha's Song," and the last one is Kendrick's perspective.
This is modern day poetry at its finest, despite a simple beat. Kendrick's storytelling ability makes me captivated the entire 12 minutes. The production on this track is an excellent example of the musicality in hip-hop. Taking the Bill Withers sample and turning it into this is amazing.
The poignancy of the song and it being a true story makes it his best song ever. Also, at Day N Vegas, Kendrick ended his set with this song and said it's his favorite ever, so if you don't take my word of the legit-ness of the song, take Dot's.
Here's A List Of Who Snagged Trophies At The 2022 BET Awards
While the red carpet was definitely a must-see, the winners of the 2022 BET Awards is what everyone wanted to see–and luckily some of your favorites snatched trophies. Check out our rundown of all the winners at this year's BET Awards and also who took home multiple awards!
Jazmine Sullivan took home the first award of the night for Best Female R&B/Pop Artist at this year's BET Awards for her Grammy-winning album, 'Heaux Tales.'
Latto was crowned as the Best Bet Artist at this year's BET Awards and she got emotional and thanked her supporters through tears. Congrats!
The forever jam 'Essence' just won for Best Collaboration at the BET Awards!! Congrats to both WIzkid and Tems!!
Kirk Franklin and Lil Baby won for Best Gospel/Inspirational Song, but in a surprising move at the BET Awards, he gave his trophy to Maverick City Music.
Meanwhile, The Queen of Hip Hop Soul herself, Mary J. Blige took home the BET Her award!!
And another one!! Tens took home her second win at the BET Awards, this time for Best International Act!!
🅻🅸🆃 Trap Music Mix 2022 | Best Trap – EDM – Dubstep & Electronic Music | Bass Boosted
LYRICAL vs MELODIC RAP SONGS! (2020)
– Featuring: J. Cole, DaBaby, YBN Cordae, Trippie Redd, Travis Scott, Juice WRLD, YNW Melly, JID, Lil Tijay, Eminem, NF, J.I.D, Polo G and many more 🔥
✅Make sure to subscribe with notifications turned on!
FOR PAID PROMOTION
📧 Contact: contactjtgmedia@gmail.com
Copyright Disclaimer Under Section 107 of the Copyright Act 1976, allowance is made for "fair use" for purposes such as criticism, comment, news reporting, teaching, scholarship, and research. Fair use is a use permitted by copyright statute that might otherwise be infringing. Non-profit, educational or personal use tips the balance in favor of fair use.
If any music is non-audible in a video this is because it has been claimed, due to the claim I had to remove the song. Sorry for this.