Falynn Pina Alleges Her Ex Simon Guobadia Told Her That Porsha Williams Slept With His Cousin For Her Rolls Royce 
It looks like Falynn Pina is opening up a little more and sharing her side of what happened between her and her ex Simon Guobadia, as well as his current finacée Porsha Williams. During a recent interview with the ladies of "Cocktails With Queens," Falynn shared a few things that even shocked the ladies of the show.
On Monday, Falynn joined Claudia Jordan, Vivica A. Fox, LisaRaye, and Syleena Johnson, and she spoke about what led to her split from Simon, her thoughts on his relationship with Porsha, and more.
While speaking about her and Porsha's time together on "Real Housewives of Atlanta," Falynn said, "Do I feel like I trusted her enough? Sure, yeah! I didn't think she was the type of woman that would come in and plot on a woman's husband. Absolutely not, I did not get that at all from her at that time." She continued to explain that during the episode of RHOA where she introduced Porsha to Simon. After filming had wrapped, she, Porsha, and the other ladies hung out in her closet and she claimed that Porsha even took home some of her clothes.
Falynn continued to say that she thinks Simon and Porsha's relationship is for show and added, "He told me she slept with his cousin for the Rolls Royce she has. So I just don't understand, how is it that you…I'm not gonna say leave a happy home, because like I said, we had our things. But how is it you file for divorce from me for a woman you used to talk so much mess about, and for someone who slept with someone from your family members?"
Check out her full interview below:
Despite all that has gone on, Simon and Porsha have continued to show everyone that they are madly in love and cannot wait to officially tie the knot. As previously reported, Porsha shared that she is so in love, that she tattooed Simon's middle name on her neck.
Want updates directly in your text inbox? Hit us up at 917-722-8057 or click here to join!  
TSR STAFF: Jade Ashley @Jade_Ashley94
Here Are 50 Famous Historical Figures — You Better Remember At Least 35
We all know what Albert Einstein looked like, but to pass this quiz, you'll need to know a lot more than that.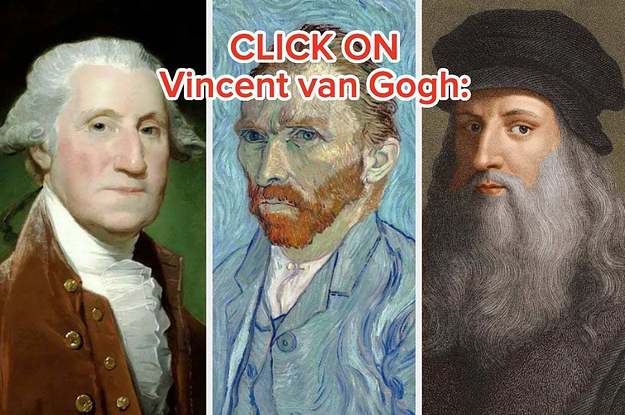 ---
Wendy Williams Does Not Want An Advisor For Wells Fargo
Wendy Williams has been in a nasty legal battle with Wells Fargo for months. The bank has withheld the talk show vet's money because the company believes she is a "victim of undue influence and financial exploitation."
This was after her former financial advisor, Lori Schiller, allegedly stated Wendy is of an "unsound mind" and not capable of handling her own financial affairs.
As a result, a judge has now appointed a financial guardian over Wendy's accounts and she is not happy about it, The Sun reports.
In an exclusive statement obtained by The Shade Room, Wendy's attorney, LaShawn Thomas, stated the 57-year-old doesn't want anyone telling her how to spend her money.
Please be advised that Wendy is not in agreement with the appointment of a financial guardian by the court. Wendy has been very clear that she does not want a financial guardian to tell her what she can and cannot do with her money.
Thomas also states Wendy is capable of handling her own finances.
Wendy feels that she is capable of hiring her own financial advisors who work for and report to her and not to the court.
Thomas also expresses this is an attempt to lessen the wrongdoing of Wells Fargo.
We believe that this story has been put forth in an attempt to lessen the public outcry and regulatory scrutiny mounting around Wells Fargo due to their actions.
Before the judge handed down the decision, Wendy took to Instagram and pleaded with the financial institution to give her access to her money back in March.
She stated:
Wells Fargo has no questions and answers regarding my money. This is not fair. And Lori Schiller and Wells Fargo have this guardianship petition about keeping me away from my money.
Wendy also mentioned her former doctor she fired, and Wells Fargo using her hospital records against her.
Then there's this person. A former doctor had medical information about me that I never even got. It was sent over to Lori Schiller. So, I haven't gotten this stuff. I fired this doctor and, again, all I want to know is where is my money? This is not right, and certainly, this is not fair.
Wendy ended the video with "please let me have access to my money."
Roomies, what do you think about this situation?
Video: 42 Dugg Ft. Arabian "Soon"


Be back soon. 42 Dugg may be doing his time, but he assures his return on his emotional record "Soon" featuring Arabian. Backed by a piano loop and Arabian's assistance on the hook, the Detroit rapper takes a moment to reflect on love and family and looks for better days ahead. 42 Dugg was arrested […]



Source link