Fans React To Plot Hole In Rebel Wilson Movie
WARNING: There are spoilers for Senior Year in this post.
Earlier this month, Netflix released a new movie Senior Year, starring Rebel Wilson as Stephanie, a woman who wakes up from a 20-year coma following an "accident" at a cheerleading performance.
I put "accident" in quotes because it was as far from an accident as it could be — it was full-blown sabotage that the responsible parties inexplicably never face any consequences for.
Did no one else notice the very obvious manner in which the twins on the squad pushed the cheerleader who was supposed to catch Stephanie out of the way, leaving her to unceremoniously fall onto the extremely hard gymnasium floor???
Did the guy who was pushed just not tell anyone? How hard would it have been to say, "Uhh…so the twins totally pushed me out of the way right before I was supposed to catch Stephanie…"
I mean, there's a video of what happened — which Stephanie herself watches after she wakes up — and yet, at no point do we hear anything about Tiffany and her co-conspirators receiving any sort of punishment.
To be fair, we don't know exactly what Tiffany says to the twins before the performance, and considering what appears to be a genuine look of horror on her face as Stephanie sails toward the hardwood floor, it seems fair to say she didn't plan for her rival to be hurt beyond maybe a busted limb.
But if she feels any regret or remorse, she hides it extremely well. When she meets Stephanie again as an adult, she immediately tries to gaslight her into thinking she just messed up the stunt. I guess she managed to talk her way out of any blame (again, despite a literal video of what happened).
Plus, even when Tiffany apologizes, she only does it so her daughter will "unblock" her.
And what is with Stephanie's reaction? Instead of losing her shit on Tiff — which would be understandable and relatable — she tells her she's not the one Tiff should be apologizing to.
Plenty of other people are baffled by this oversight and took to social media to vent.
What did you think of Senior Year? Sound off in the comments!
Kansas City Artist Kush Is Up Next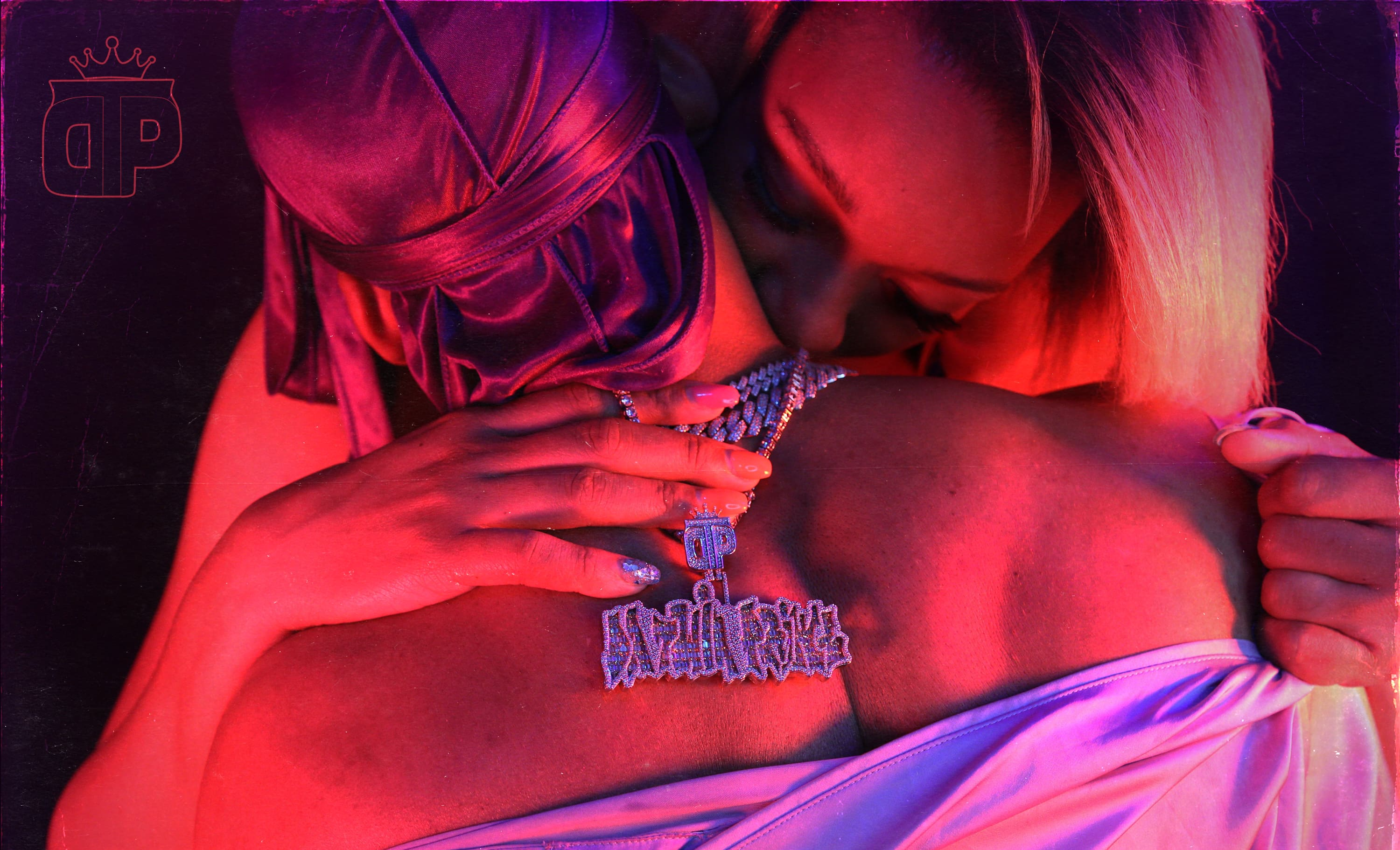 Sensual and intimate, 'Body On' is the brand new R&B single from multi-genre artist Da Twin Prince. This new single explores intimacy with someone you are no longer involved with, and asks the question, Is it still love if you're not in love? Da Twin Prince has always found R&B to be his most creative genre lyrically, and that is evident on this track.
Not originally intending to sing on this track, his rough vocals fit the vibe he wanted to create and made the cut. Wanting everything about this track to convey the sensuality of sex, Da Twin Prince worked hard to maintain a consistent aesthetic across the release, creating this cohesive and professional new single.
"Body On" has a bright, youthful sound that perfectly fits Da Twin Prince's radiant essence in the genre. The lyrics nod to the way he – and many people – tend to overindulge when they fall for someone or something. Listeners are immensely proud of the new single and the uniqueness behind it.
'Body On' is the 6th studio single to come from Da Twin Prince who has already enjoyed ten years in the music industry. Never one to sacrifice the quality of his music, nothing is released until it is perfect. With the release of 'Stereo Love', Da Twin Prince was invited twice to perform on Bronx net morning TV show Open. This led to bookings at South by Southwest Music Festival in Texas and One Music Fest, as well as collaborations with other artists and sponsors. With his latest release Da Twin Prince is expecting to climb higher than ever before!
Support Da Twin Prince on Social Media
Facebook: https://www.facebook.com/DaTwinPrinceMuzzik
Twitter: https://twitter.com/datwinprince
Instagram: https://www.instagram.com/datwinprince/
Wild Behind-The-Scenes Photos From Iconic Movie Sets
Actors! Set pieces! Directors pointing at things!
Hey everyone. It's me again. Allie. BuzzFeed's movie editor and resident well-hydrated pop culture ghoul.
Anyway, given that it's my job to write about movies all day, every day, I often get to see some pretty fun behind-the-scenes pictures while searching for the perfect still to include in a post. So, I thought it'd be fun to round up a few of my favorites that I've come across over my literal half-a-decade of working here. (I've been at BuzzFeed five years. It's been a minute.)
1.
Here we see co-directors/writers Daniel Kwan and Daniel Scheinert (collectively, the Daniels) chatting about a multitude of multiverses on the set of Everything Everywhere All At Once (2022).
2.
Meanwhile, Michael Jordan doesn't need any movie magic for his basketball skills in Space Jam (1996).
3.
Jack Nicholson and director/writer/producer Stanley Kubrick have no fear on the set of The Shining (1980).
4.
And director Ryan Coogler doesn't mind squatting for a chat with Chadwick Boseman while shooting Black Panther (2018). (T'Challa in a hoodie?! He looks so comfy!!!)
5.
Rita Moreno rests her hard-workin' dancin' shoes for a quick smoke break while filming West Side Story (1961).
6.
And director Jon M. Chu sets up the big party entrance scene with Awkwafina on the set of Crazy Rich Asians (2018).
7.
Jack Reynor, director Ari Aster, and Florence Pugh feel out some floral settings while filming Midsommar (2019).
8.
Director Chris Columbus uses his ~magic~ to reposition Daniel Radcliffe and Maggie Smith while shooting Harry Potter and the Sorcerer's Stone (2001).
9.
Julia Roberts takes over for director Garry Marshall on camera for Pretty Woman (1990).
10.
And director/writer Sam Raimi chats with Tobey Maguire and Kirstin Dunst on a New York City rooftop while shooting Spider-Man (2002).
11.
Director Steven Spielberg gives some very important notes on how to dinosaur to a dinosaur on the set of The Lost World: Jurassic Park (1997).
12.
Director Greta Gerwig and Saoirse Ronan pose identically on the set of Lady Bird (2017).
13.
Kiera Knightly listens intently while director Joe Wright plans his next shot in Pride & Prejudice (2005) — and, let's be real, he's probably talkin' a little trash about Mr. Darcy.
14.
Tom Holland stands on a big, comfy-looking mat, listening to director Ruben Fleischer on the set of Uncharted (2022).
15.
Florence Pugh prepares to take flight(?) on the set of Black Widow (2020).
16.
Speaking of "flight," Keanu Reeves and Hugo Weaving both appear to have a fight AND flight response while filming for The Matrix (1999).
17.
Director Steven Spielberg poses for a very handsome portrait with Captain Hook (Dustin Hoffman) on the set of Hook (1991).
18.
Kate Winslet and Leonardo DiCaprio stare while director James Cameron points to something on set of Titanic (1997). I love Kate's face here because it 100% looks like James is a time-traveller sent back in time to tell her some hot gossip.
19.
Meanwhile, director Peter Jackson looks like a multiverse hopper come to warn Legolas (Orlando Bloom) about the dangers of not wearing sun protection on the set of The Lord of the Rings: The Two Towers (2002).
20.
And director Jordan Peele isn't afraid to get up close and personal with Red (Lupita Nyong'o) while filming Us (2019).
21.
Brandy Norwood looks every part a princess behind the scenes, too, while filming Rodgers & Hammerstein's Cinderella (1997).
22.
Charlize Theron chats up director George Miller while sweatin' it out in the desert during Mad Max: Fury Road (2015).
23.
Hey, while we're talking about deserts, Dwayne "The Rock" Johnson can certainly smell what director Stephen Sommers is cooking while they film The Mummy 2 (2001).
24.
Naomi Watts gets hugged by a giant green screen hand for King Kong (2005).
25.
Director James Cameron chills with the Terminator (Arnold Schwarzenegger) and John Connor (Edward Furlong) while filming Terminator II: Judgement Day (1991).
26.
Clive Barker chilling with his sick-lookin' cenobites on the set of Hellraiser (1987). Honestly? Squad goals.
27.
Oh, did I say "squad goals?!" Here's Ernie Hudson, Harold Ramis, director Ivan Reitman, Dan Aykroyd, and Bill Murray posing by their beloved car on the set of Ghostbusters II (1989).
28.
Director George Lucas looks on while Ian McDiarmid and Samuel L. Jackson practice their laser sword duels on the set of Star Wars: Episode III — Revenge of the Sith (2005).
29.
Heath Ledger's Joker gets a mid-day touch-up from make-up artist John Caglione Jr. while shooting The Dark Knight (2008).
30.
Did someone say "knight?!" Here's director David Lowery taking a moment to instruct Ralph Ineson and Dev Patel on the set of The Green Knight (2021). I'm obsessed with how casual this tree man looks here.
31.
And behind-the scenes pics aren't just for live action movies! Here's artist Mark Henn as he works on a sketch of Belle while animating Beauty and the Beast (1991).
32.
And Eddie Murphy getting into voicing Donkey in the recording sessions for Shrek (2001).
33.
Last, but certainly not least: Cate Blanchett looks on as director Taika Waititi shows her some shots on set of Thor: Ragnarok (2017). Y'all, this is my favorite meme layout. Excellent.
What's your favorite behind-the-scenes movie photo? Share in the comments below!
Halsey Recalls Suffering Three Miscarriages Following The Overturning Of Roe V. Wade: "Abortion Saved My Life"
Halsey recently reflected on their experience with pregnancy after the decision to overturn Roe v. Wade changed women's ability to freely get abortions. In an open letter in Vogue, the singer revealed they had three abortions after struggling to carry children to term.
Many people have asked me if, since carrying a child to term after years of struggling to do so, I have reconsidered my stance on abortion. My answer is firmly no. In fact, I have never felt more strongly about it."
Halsey explained that the pregnancies they experienced were life-threatening, and if it had not been legal to abort them, they may not be alive today.
My abortion saved my life and gave way for my son to have his. Every person deserves the right to choose when, if, and how they have this dangerous and life-altering experience. I will hold my son in one arm, and fight with all my might with the other."
Halsey gave birth to their first child in July 2021, revealing that their miscarriages came with complicated processes of termination.
It seemed a cruel irony that I could get pregnant with ease but struggled to maintain a pregnancy. One of my miscarriages required 'aftercare,' a gentle way of saying that I would need an abortion, because my body could not terminate the pregnancy completely on its own and I would risk going into sepsis without medical intervention."
Just days before Halsey wrote the article, the singer told fans to leave their concert if they supported the Supreme Court's ruling.
If you're mad in this audience right now, and you're sharing statistics on Instagram and infographics and saying, 'That's really f*cked up,' what you should do instead is should be sharing stories about how you've benefited from abortion somehow."