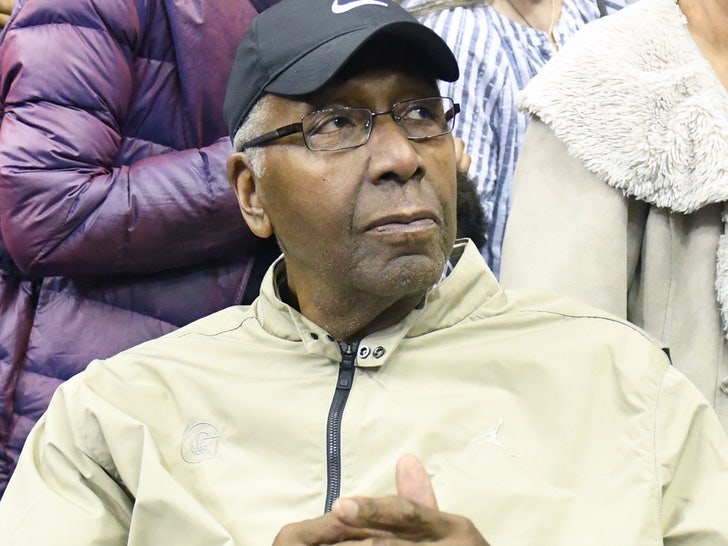 Breaking News
John Thompson — one of the greatest and most important coaches in college basketball history — has died. He was 78.
Thompson passed away Monday morning. The circumstances surrounding his death are still unclear.
Thompson was the first Black head coach to win a major college championship, when he led Georgetown to the NCAA title in 1984.
That team featured stars like Patrick Ewing, Reggie Williams and David Wingate.
Thompson coached at Georgetown for 27 seasons — and has the most wins in the school's history … racking up 596 wins.
Before his coaching days, Thompson was a college basketball star at Providence — where he was an honorable mention All-American in 1964.
He was later selected in the 3rd-round of the 1964 NBA Draft by the Boston Celtics — where he played for 2 seasons. Oh, the team won the NBA title in both of those seasons!
After that, Thompson became a high school basketball coach in Washington D.C. before making the jump to Georgetown … and the rest is history.
Thompson ultimately resigned from Georgetown in January 1999 — and was inducted into the Basketball Hall of Fame later that year.
Iverson famously credited Thompson for "saving my life" after he was accused of hurting people in a bowling alley brawl in 1993.
Thompson didn't turn his back on Iverson as the case played out — he supported him until an appears court overturned multiple convictions against A.I..
Iverson brought up the situation in his Hall of Fame speech, saying he wouldn't be there without Thompson.
"I want to thank Coach Thompson. For saving my life," Iverson said … "For giving me the opportunity."
"I was recruited by every school in the country for football and basketball. And an incident happened in high school and all that was taken away. No other teams, no other schools were recruiting me anymore. My mom went to Georgetown and begged him to give me a chance. And he did."