Get To Know The Rising Artist DripLee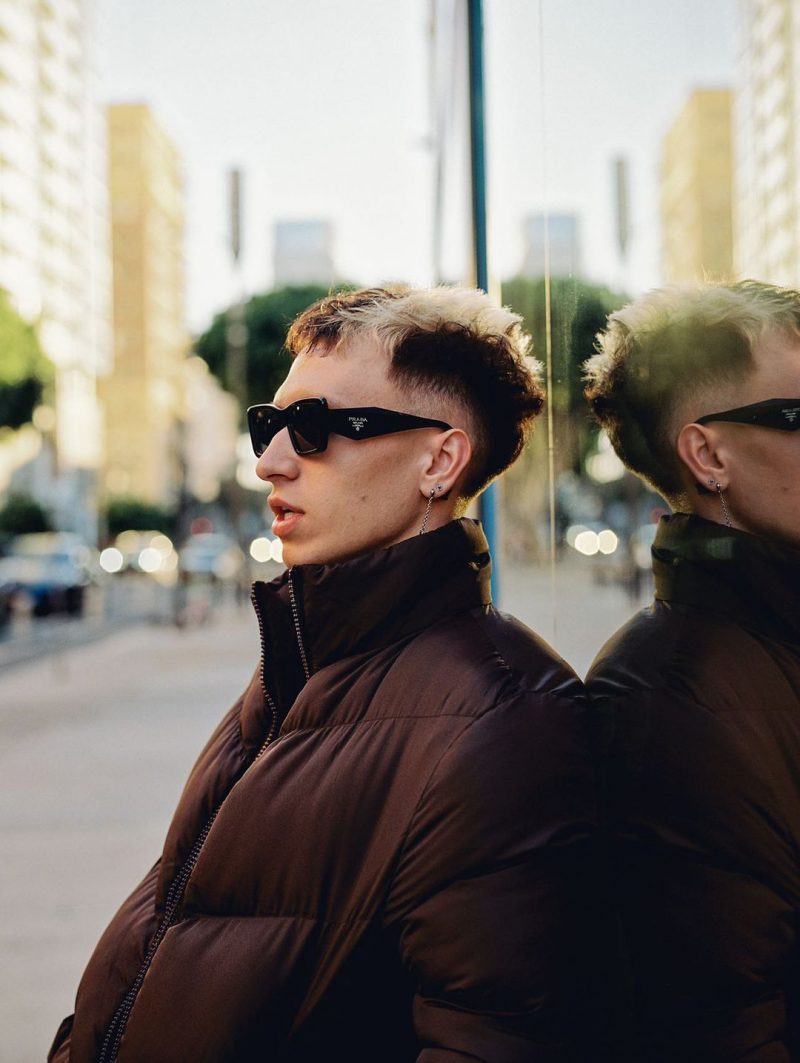 1. Hi DripLee! How are you?
Refreshed & better than I've felt in a long time
2. Where are you from?
I was originally born in Long Island, NY but I moved to Tampa, Fl when i was around 11 years old and i been here ever since.
3. How did you get into music?
I started writing music around 16 years old as a joke, and then gradually over time I started to take it more seriously and find a passion in it.
4. What is your greatest achievement as a musician?
I would say one of the greatest achievements/feelings I've experienced so far was at my live show I did in September 2021 in LA when the crowd was saying the words to my songs word for word. One of the greatest feelings ever.
5. What are 3 words that describe your music?
Genuine, Natural, Versatile
6. What do you want people to take away after listening to your music?
I just want people to be able to listen to my music as an escape from the real world. I want them to feel my songs and relate to them personally.
7. Who inspires you the most musically?
I'd say my two biggest inspirations in music are juice wrld, and Chester Bennington from Linkin Park. Rest In Peace to both of them
8. Who is one artist you wish you could work with?
This goes hand in hand with the last question for me. I would've loved to have shared a track with juice wrld.
9. Tell us about any new music you have coming out? When is coming out? What is it about?
I'm currently working on a 12-song project, looking to drop it somewhere between September-December. I don't have an exact date for it yet. This project will be a representation of my life from start to finish. You'll hear the emotions in each and every track from start to finish.
10. Anything else you want the audience to know about you?
That we are just getting started, things are about to heat up.
Follow Driplee on Instagram.
Check out his music on Spotify.
Bill Hader, Anna Kendrick Break Up After Nearly Two Years
All good things must come to an end.
Bill and Anna have remained private about their relationship, which reportedly began when the two filmed their 2019 Christmas movie Noelle.
Although their official dating timeline has yet to be confirmed, Vanity Fair reported in January that the couple had been quietly dating for over a year.
This breakup news comes just months after a source told ET, "Bill and Anna are in love and very happy in their relationship and enjoying their time together."
But this isn't Bill's only breakup announcement that's made headlines recently. Earlier this month, Rachel Bilson addressed her split with Bill, who she dated two years ago.
During a conversation with Aubrey Plaza on Rachel's podcast, Broad Ideas, Rachel revealed she went through a "really hard breakup" during the pandemic.
"I could not leave my house, you know what I mean," Rachel told Aubrey. "I had nothing else to do but sit in it and deal with it and feel it. It was probably the hardest thing I've ever done⁠, harder than childbirth."
Bill has yet to openly speak about either of these breakups. He has previously said he won't talk about his romantic relationships out of respect for the privacy of his kids.
Sesame Workshop Releases New PSA Sharing That Elmo Has Now Received The COVID-19 Vaccine
As the conversation surrounding parents having their young children vaccinated against COVID-19 continues, Sesame Street released a new PSA on Tuesday, announcing that Elmo is now vaccinated against the virus.
According to CNN, the announcement was issued by Sesame Workshop, which is the nonprofit educational organization behind Sesame Street. In the announcement, Elmo appears alongside his father Louie as he describes his experience of getting the vaccine.
With the announcement geared towards encouraging parents to get their children vaccinated, Louie then says,
"Was it safe? Was it the right decision?' I talked to our pediatrician so I could make the right choice. I learned that Elmo getting vaccinated is the best way to keep himself, our friends, neighbors, and everyone else healthy and enjoying the things they love."
Jeanette Betancourt, the Senior Vice President of US social Impact at Sesame Workshop spoke on the announcement and said,
"We hope that Louie and Elmo will inspire parents and caregivers across the country to speak with their healthcare providers and seek out information to learn about how the COVID-19 vaccines can keep young children and their families healthy."
Earlier this month, the age requirement for children who could receive the vaccine decreased as the US Food and Drug Administration gave emergency use authorization for the Moderna and Pfizer vaccines to be administered to children as young as six months. Dr. Rochelle Walensky, the director of the US Centers for Disease Control and Prevention also signed off on vaccinations for children under the age of five.
Following the release of the PSA, Elmo quickly began to trend on social media as people shared their thoughts about the message.
Me after finding out about Elmo getting vaccinated and hearing the rightwing meltdown pic.twitter.com/Tq61wToPEy

— Xay ♋️🇺🇸 (@realXanderXjork) June 28, 2022
Congratulations to Elmo on getting vaccinated!

If you're mad about a puppet getting vaccinated, please go outside

— ⋆✺ jim henson june ✺⋆ (@MuppetMulaney) June 28, 2022
What's the difference between your politicians telling you to get the shot and @elmo telling you to get the shot?

Nothing, they are all puppets 🤷

— Herb Powell – 🇨🇦🇺🇸🇩🇪 (@Humanlty1o1) June 28, 2022
Want updates directly in your text inbox? Hit us up at 917-722-8057 or click here to join!  
TSR STAFF: Jade Ashley @Jade_Ashley94
Waferz Serves Up Cannabis Gelato Flavors to the Rich & Famous


When cultivators turned to brands for the right to move their flowers, brands such as Waferz, Cookies, Sherbinskis and Jungle Boys helped become the mount rushmore of the flower movement in the US. In recent years, the pair has developed a cult following in Hollywood, which includes clients from the music and entertainment industries, such […]



Source link