India Arie Highlights Black Music Vs. Culture After Jack Harlow Learned Of Brandy And Ray J's Family Ties
Jack Harlow got a family tree lesson during his recent appearance on Hot 97's show Ebro In The Morning. The artist went viral after learning Brandy and Ray J are siblings while playing a '90s R&B guessing game. Reactions to the moment varied from shock to disappointment and even cookout invitation jokes. India Arie caught the interview and seemed less than amused in a series of posts made to her Insta Story.
"Just because you make Black [music] doesn't mean you know Black culture," India wrote. "If u don't know Brandy's voice when you hear it …WHO EVEN ARE YOU?"
Jack Harlow Learns Brandy And Ray J Are Siblings
For context, Ebro, Peter Rosenberg, and Laura Stylez played Brandy's hit 1999 song Angel In Disguise. Jack initially guessed the voice belonged to the late Aaliyah, but the hosts quickly shut down his answer before dropping additional hints.
Peter said, "Her brother is the reason why many people are famous." Ebro followed up with, "Her brother had an amazing sex tape." At this point, Jack responded, "Who's Ray J's sister?" As the show hosts laughed, Jack carried a clueless facial expression. After he confirmed the relationship between Brandy and Ray J, he declared, "nobody's ever told me that in my life."
India Arie Seemingly Slams Jack Harlow For Not Recognizing Brandy's Voice
India Arie continued to hammer her point about making Black culture vs. knowing the culture. She pivoted to Jack not recognizing Brandy's voice–and by extension her influence on the music industry. India also highlighted Brandy being reduced to being Ray J's sister, rather than the iconic singer and actress she's culturally known as.
"When an actual musician! Who makes Black MUSIC! Deduces one of the industries' MOST IMPORTANT VOICES! @brandy to Ray J's SISTER? who is famous (mostly) for his proximity to Kim Kardashian," India wrote.
India spoke on Brandy's musical influence to close her critiques.
"And WE HEAR @brandy influence Eh-VER-REE-WHERE! PLENTY of non-Black singers (ask them). Even MALE singers. AND PEOPLE KNOW RAY J BETTER? the sh*ts STUPID. STUPID," India wrote.
Want tea directly in your text inbox? Hit us up at 917-722-8057 or click here to join!
Millions Of California Residents To Receive Up To $1,050 For "Inflation Relief"
The rising costs of inflation have Americans across the country in a near panic regarding their finances and the ability to afford basic necessities—but the state of California is providing significant financial help to its residents. Announced by Governor Gavin Newsom, over 20 million California residents are set to receive up to $1,050 as part of the state's "inflation relief."
For the 23 million California residents who earn less than $250,000 a year, financial assistance is on the way in the form of the recently approved inflation relief package. @NYPost reports that the breakdown for the package also specifies that residents earning under $75,000 annually will receive $350 and joint filers with a combined income of $150,000 or less will receive $700 with an extra $350 for dependents. Additionally, those with an annual income of $125,000 or joint filers with combined earnings of $250,000 will receive between $250 or $500 combined, with another $250 for dependents—for a maximum totaling $750. The most that anyone will receive stops at a total of $1,050.
For the high earners in California with an annual income of over $250,000 or $500,000 jointly, they will only receive $200 plus an additional $200 for one dependent for a maximum of $600. Led by Governor Newsom, the California legislature reached an agreement of $17 billion to provide immediate relief to state residents who have been struggling to stay afloat due to nationwide inflation, especially since California now has some of the highest gas prices in the country.
Taking to Twitter, Governor Newsom announced the inflation package, writing "Millions of Californians will be receiving up to $1,050 as part of a NEW middle-class tax rebate. That's more money in your pocket to help you fill your gas tank and put food on the table."
The payments will be received either via direct deposit or debit cards from Sacramento.
Want tea directly in your text inbox? Hit us up at 917-722-8057 or click here to join!
Bearneedmillionz : Is Back With a New Track Called "Current Events"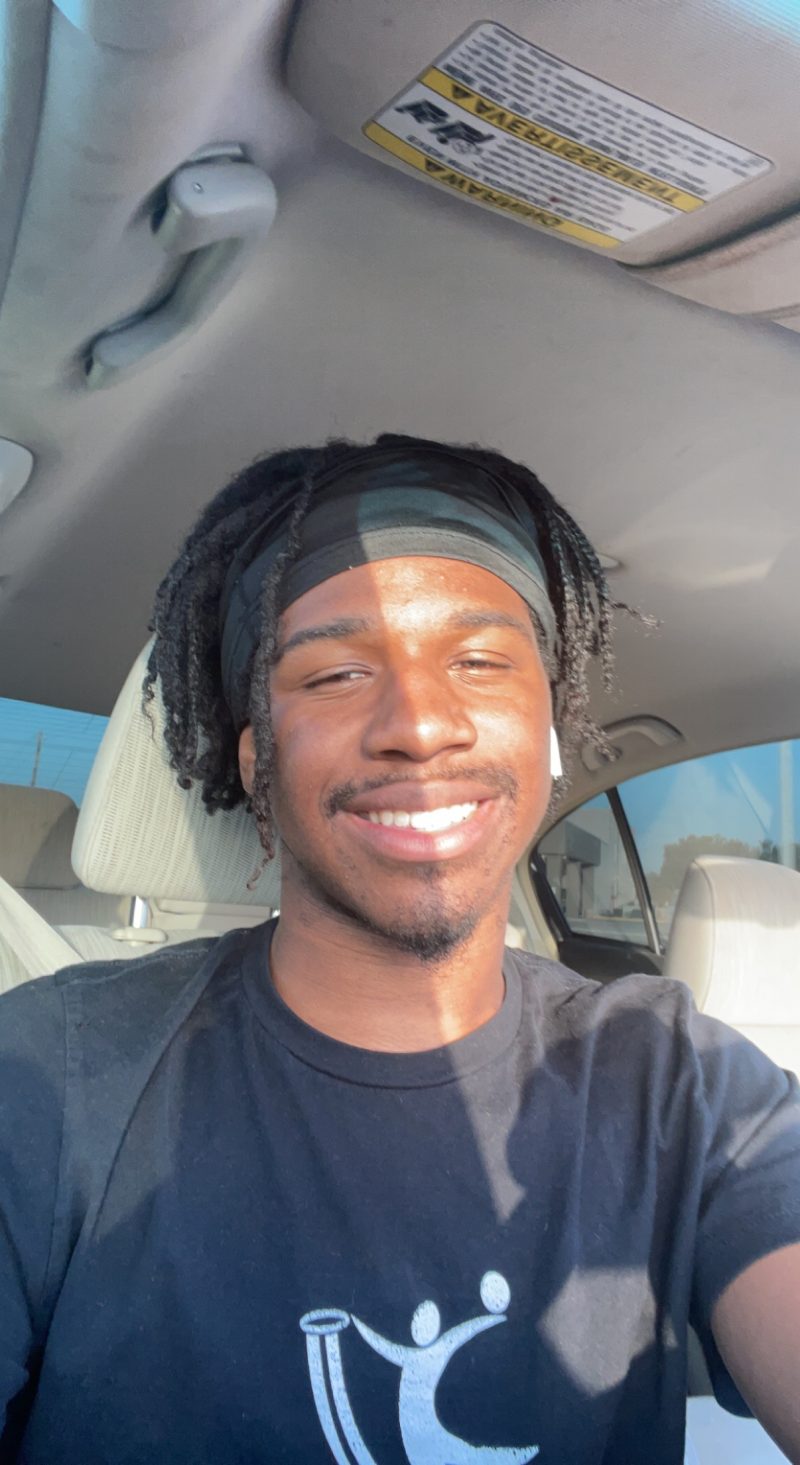 Thank you so much for doing this with us! Our readers would love to get to know you a bit better. Can you share with us the backstory of how you came upon this career path and to where you are today?
I started off doing small charity and food drive for the homeless and needed. My parents always had me giving back to community, rather it was working with my church activities to other. Therefore my parent are main reason why I give back to the community and try to help out many people I can. Now these day I am a social media model for Habits 365, a verified brand who created a clothing brand for motivation. I use my ambassador/ modeling with Habits to help the youth out and spread positive vibes. However Habits365 has inspired me to start my own Merchline " Conquer 224″ !!Coming Soon!! and which trying to get the youth to conquer their fears and dreams today, tomorrow and forever , (meaning of 224) I'm also getting into partnership deals with brands.
In fact perhaps most people who tried to follow a career path like yours did not succeed. Do you have any words of advice for others who may want to embark on this career path but know that their dreams might be dashed?
The best thing I can say is to invest in yourself and take your time, don't be so easy to give up on your goal."Conquer today, tomorrow and forever!"
Can you share with our readers some of your strategies you've used to build an engaged, loyal, and large online community?
For me I just took every chance I got online and tried it from brand deals, ambassador to other online team to help boost my online presence. I started working with agency also and celebrity campaign to help benefit me to getting more paid sponsorship deals. It all start with investing in yourself. Working with the right people also can help you get to where you want to go.
Can you share a story with us about the most humorous mistake you made when you were first starting? What lesson or take-away did you learn from that?
The biggest mistake I ever made was letting other people make decision for me and it back fire and definitely scammers. People out there don't care or trying to help you succeed. They just want to take and take from you. Your an easy fallen victim and they won't feel bad for you.
Who inspires you the most to do what you do?
I can say my parents did as they raised me to be the best I can be. I also like thank my friend Prince as he is a motivated speaker growing his brand and himself to. Finally big shutout to Habits 365 clothing brand for giving me so much knowledge.
What is your greatest achievement as an entrepreneur?
My greatest achievement so far is to work with some big brands as of /Current and Ridge Wallet.
What is one book you recommend, and why?
One book I recommend to read is "breaking the habits of being yourself".
What are the three best pieces of advice that you would give to anyone starting a business? What do they need to know from the very beginning?
1.You have to invest in yourself see results.
2.you have to keep pushing and pushing yourself.
3. Don't give up to easy!
What is the best way our readers can follow you on social media?
Best way reach out to me is my Instagram @jdr.jojo or visit my personal website jonathandanielross.com
Actors Who Reflected On Playing LGBTQ+ Characters
Of course, there's plenty more nuance to the debate than that. For instance, some believe that while a straight actor playing a gay or bisexual character is acceptable, portraying trans people should always be left to members of that community. Others say that the whole point of acting is to embody a perspective other than your own, and therefore it doesn't make sense to consider sexuality or gender identity in casting. Then there's the fact that the inequity of opportunity and representation in the entertainment industry means that straight or cisgender actors accepting LGBTQ+ roles could be inadvertently causing their peers to lose work, as well as the reality that while celebrities may be public figures, we as audience members don't have access to their private lives, and assuming that they're straight or cis can be damaging in and of itself.
In a 2020 interview with Variety, Kristen Stewart said about this issue, "I would never want to tell a story that really should be told by somebody who's lived that experience. Having said that, it's a slippery slope conversation because that means I could never play another straight character if I'm going to hold everyone to the letter of this particular law."
She added that it is "such a gray area," and that listening to the responses of the community you are trying to represent is of paramount importance. She explained, "I mean, if you're telling a story about a community and they're not welcoming to you, then fuck off. But if they are, and you're becoming an ally and a part of it and there's something that drove you there in the first place that makes you uniquely endowed with a perspective that might be worthwhile, there's nothing wrong with learning about each other." 
Stewart concluded, "So my answer is fucking think about what you're doing! And don't be an asshole." Words to live by, truly.