At Least 46 People Found Deceased In A Tractor-Trailer In San Antonio
At least 46 people have been found deceased in a tractor-trailer in San Antonio on Monday. Three people have been taken into custody as this incident, which has been described as a "mass casualty event," has now been identified as a federal investigation.
According to ABC News, there were 16 additional people, 12 adults, and four children, that were transported to local area hospitals. The San Antonio Fire Department said that the victims suffered from heat exhaustion. Officials found that there was no water or air conditioning in the back of the tractor-trailer, and those who were transported to hospitals were described as "hot to the touch."
The Associated Press reports that a city worker was alerted about the situation after hearing a cry for help right before 6 pm. Officers arrived and found a body outside of the trailer and an open gate to the trailer.
Police Chief William McManus said those found inside the trailer are suspected to be a part of a migrant smuggling attempt into the United States. U.S. Homeland Security Investigations is currently leading the investigation into the incident.
Texas Governor Greg Abbott took to Twitter to speak about the situation and placed the blame on President Joe Biden.
He said,
"These deaths are on Biden. They are a result of his deadly open border policies. They show the deadly consequences of his refusal to enforce the law."
At Least 42 People Found Dead Inside Truck Carrying Migrants In Texas.

These deaths are on Biden.

They are a result of his deadly open border policies.

They show the deadly consequences of his refusal to enforce the law. https://t.co/8KG3iAwlEk

— Greg Abbott (@GregAbbott_TX) June 28, 2022
At the moment, President Biden has not spoken out about the matter.
We'll continue to keep you updated as more details become available.
Want updates directly in your text inbox? Hit us up at 917-722-8057 or click here to join!  
TSR STAFF: Jade Ashley @Jade_Ashley94
Exclusive Interview: T.Jones – 24Hip-Hop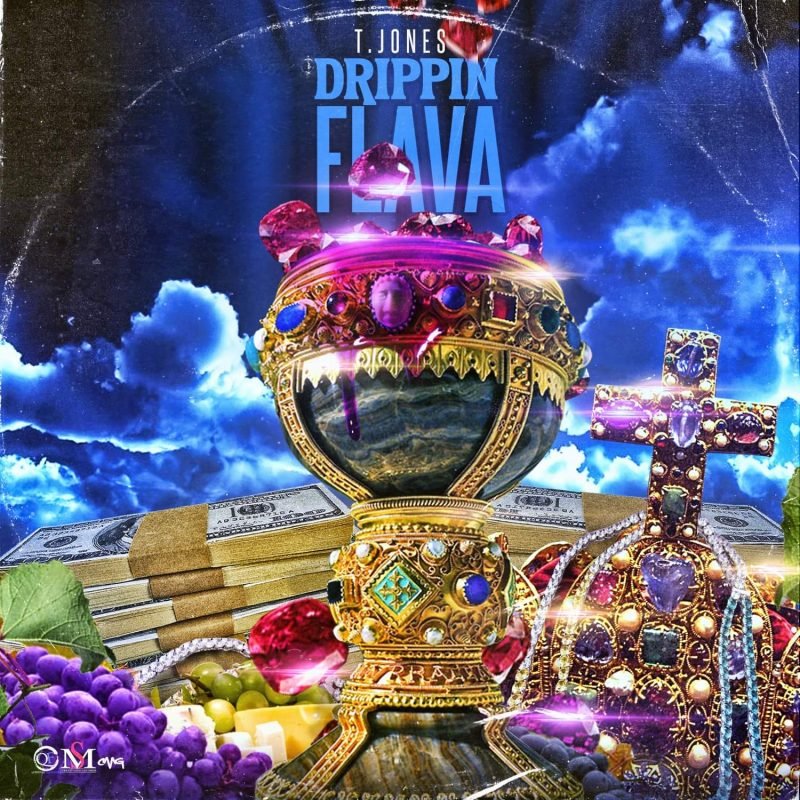 What is your name and what city do you rep?
My name is T.Jones. I represent New Orleans.
Tell us about your latest releases, what inspired you to create them?
My latest releases are "Life Thru Penmanship", The Menace Ep wit Mars Bars, Defining Moments wit Lil Shipe, Versus Who (single) and Intentions (single). The chemistry I have with those artists created the energy needed to give a diverse sound to all those projects. I wanted every track to sound different and to stay in pocket with a vibe you can rock with.
What is unique about you and your music?
I use my voice as a instrument within the beat so that my lyrics and style stand out. I match the energy of the producer with a custom cadence and flow that makes your smile.
What shaped your music?
My respect for life shaped my music. Being able to see both sides and staying loyal to my decisions is important to me so when I look in the mirror, ain't no regret.
When did you realize you were going to make music professionally?
I knew It when my friend starting dedicating his time and investing his knowledge to develop me into a versatile artist to be reckoned with. Continuously having me in studio sessions, booked performances, artist mixers and traveling to hit different club stages.
What type of music do you listen to?
I listen to opera, house, r&b, jazz, rap when I need a energy boost, educational e- books for healing and success.
What inspires you to write music?
Experiences past and present. Creating a visual with powerful words that allows you to see your life vicariously through parts of mine.
What do you do when you don't do music (creative or otherwise) and that you are passionate about?
When I'm not into music I love bodybuilding. It's therapy when I'm stressed and unbalanced mentally. The gym is my brutally honest friend that does not judge nor care about silly shit, jus focus and the will to win.
Happiness to you is…
Happiness to me is love. It makes you smile because it's true. It's real. You believe and have faith in it. It has value that can't be measured so a price is put on it for you to see how priceless it is….. don't let that go over ya head💎
What do you wish you were told when you first started making music that you think would help artists just starting out?
The music business is a business that exploits the talents of artists for capital gain. Getting signed you will generate revenue from a sum of money but may owe money on the back end and being independently established you need a great deal of money to have a impact in the industry. It has its cons and pros that should be understood and approached as a business. Having contracts, a A-Z filing system in place, plus a financial and marketing plan is key to success with a solid team.
Tell us about your upcoming projects…
I'm currently working on 2 EP's with two different artist that will be released soon with my latest single, "You ain't gotta lie" produced by Audio Hittaz. It's gonna be a great time with me in the studio.
Where do we find you music / music projects?
I'm worldwide. Apple music, Spotify, tidal or Google me. t.jones504 or visit my ig @t.jones504
Any last words for the readers?
Live and love. Don't compromise your respect. Read with understanding and know why you are who you are. Get up, hustle and do it till you die!
17 Of Chris Evan's Best Red Carpet Fits Over The Years
Spoiler alert: He's still dreamy as ever.
Allow me to introduce you to the one and only Chris Evans.
Some may remember him in Not Another Teen Movie.
While others know him best for playing Captain America.
After being in the limelight since the early '00s, let's take a look back at the actor's red carpet style transformation over the years. Take a look:
1.
To start, let's throw it back to Chris Evans circa 2004 with that slightly undone hair that just works for him:
2.
When he was photographed with a cool guy smirk and edgy leather jacket in 2007:
3.
That spiked hair look that screams it was '00s:
4.
Just contemplating how cute he looked in this casual baseball cap:
5.
Channeling his inner Tony Stark with this set of glasses:
6.
Oh, hello to this GQ-inspired Chris:
7.
He has a way of pulling off the perfect pinstripe suit and sweet grin:
8.
Is it just me or is it a little *hot* in here?
9.
Because Chris' beard game is so damn strong:
10.
He knows how to pull off black tie a little too well:
11.
C'mon, that smile?! Hearts are melting everywhere:
12.
That brooding face? Yup, just leaving this here for you:
13.
He really knows how to step out in style:
14.
Velvet needs to be a staple in his wardrobe because he completely nailed it here:
15.
Effortlessly cool and dashingly handsome in this red-and-black ensemble:
16.
Honestly, who isn't crushing on this man?
17.
And finally, one more because we're all suckers for that pearly white smile:
What's your favorite red carpet look from Chris Evans? Share your pick in the comments!
Which fit was your favorite? Let me know in the comments section below!