Joe Biden Thirst Trap Photo On Instagram, Reactions
Is it a national security risk to refer to the president as "daddy"?
Earlier this week, the White House invited pop star Olivia Rodrigo to speak at a lunchtime press briefing in an effort to encourage young people to get vaccinated.
Ahead of her arrival, president Joe Biden (or his team) posted a throwback pic of Joe with the caption, "I know this young person would've gotten vaccinated, but we've got to get other young people protected as well. Who's willing to help?"
"I'm in!" Olivia Rodrigo innocently commented.
Everything thereafter was anything but innocent. In fact, this is pretty much a live cam of everyone looking at young Joe Biden:
Some commenters pointed out that Biden's social media manager deserves a raise for getting all of our… ahem… attention in such a flirty manner.
While others considered the lengths the White House is willing to go to get young people poked. I mean, using the president's sex appeal? Whew. The dedication.
But most others are proving that even a glass of water won't quench true thirst.
I mean, y'all are really wildin' out (and I love it).
The throwback has over 23,700 comments, and most are more than tongue-in-cheek. If you want a laugh, or to see others who are just as thirsty as you are, I highly recommend scrolling. Click here to enjoy!
BuzzFeed Daily
Keep up with the latest daily buzz with the BuzzFeed Daily newsletter!
12 Celebs Who Gave College Commencement Speeches
"You've made it and you're fucked."
Graduation ceremonies can be long and tedious — unless you've got an A-list celeb giving the commencement address obv!
These college grads hit the jackpot when it came to commencement speakers and learned some valuable lessons along the way.
Here's who took the stage at college graduations:
1.
Taylor Swift
2.
Robert De Niro
3.
Meryl Streep
4.
Ken Jeong
5.
Dolly Parton
6.
Lisa Kudrow
7.
Tom Hanks
8.
Will Ferrell
9.
Jennifer Garner
10.
Steve Carell
11.
John Krasinski
12.
Mindy Kaling
Which celebrity commencement speech was your favorite? If yours didn't make the list, tell us in the comments!
JT Talks About Her Wardrobe Malfunction At The Billboard Music Awards 
There were many trending moments from this year's Billboard Music Awards, with one of those moments featuring JT from The City Girls. Now she is speaking out about the wardrobe malfunction that made her a trending topic the night of the award show.
As previously reported, while taking the stage to present Doja Cat with the award for Top R&B Artist, JT's panties were exposed, along with a portion of her private area. At the moment, JT responded to a user on Twitter and said, "I have on black Panties RELAX."
However, in a new interview with Speedy Morman for Complex, JT shared that she didn't know how much of her private area was showing on national television until she got back to her seat.
JT said, "We walked to our stage, and the first person we had seen was Megan [Thee Stallion] and she was like 'girl your whole…is out.' And I'm like, huh?" JT continued to say that she had no clue as to what was going on at that moment. "She was trying to tell me when I was on stage, but I never looked down," she explained.
JT said that she had brushed it off, but once she returned to her seat, she checked her phone to see what everyone had been talking about. Nonetheless, she seemed to find some humor in the situation, as she explained that she told Yung Miami that the moment was so embarrassing, and Yung Miami simply responded and said, "Ohhh that is."
Despite the little wardrobe malfunction, it looks like the rap duo is looking past the situation and getting back into their bag. They had a successful run at Coachella this year, and now they will be hitting the road with Jack Harlow on his Come Home The Kids Miss You Tour. They also shared that they have a new record with Usher that is dropping soon.
Want updates directly in your text inbox? Hit us up at 917-722-8057 or click here to join!  
TSR STAFF: Jade Ashley @Jade_Ashley94
Puablo15 Takes Musical Chemistry Over artist Popularity & Gate Keepers, Vibes are More Important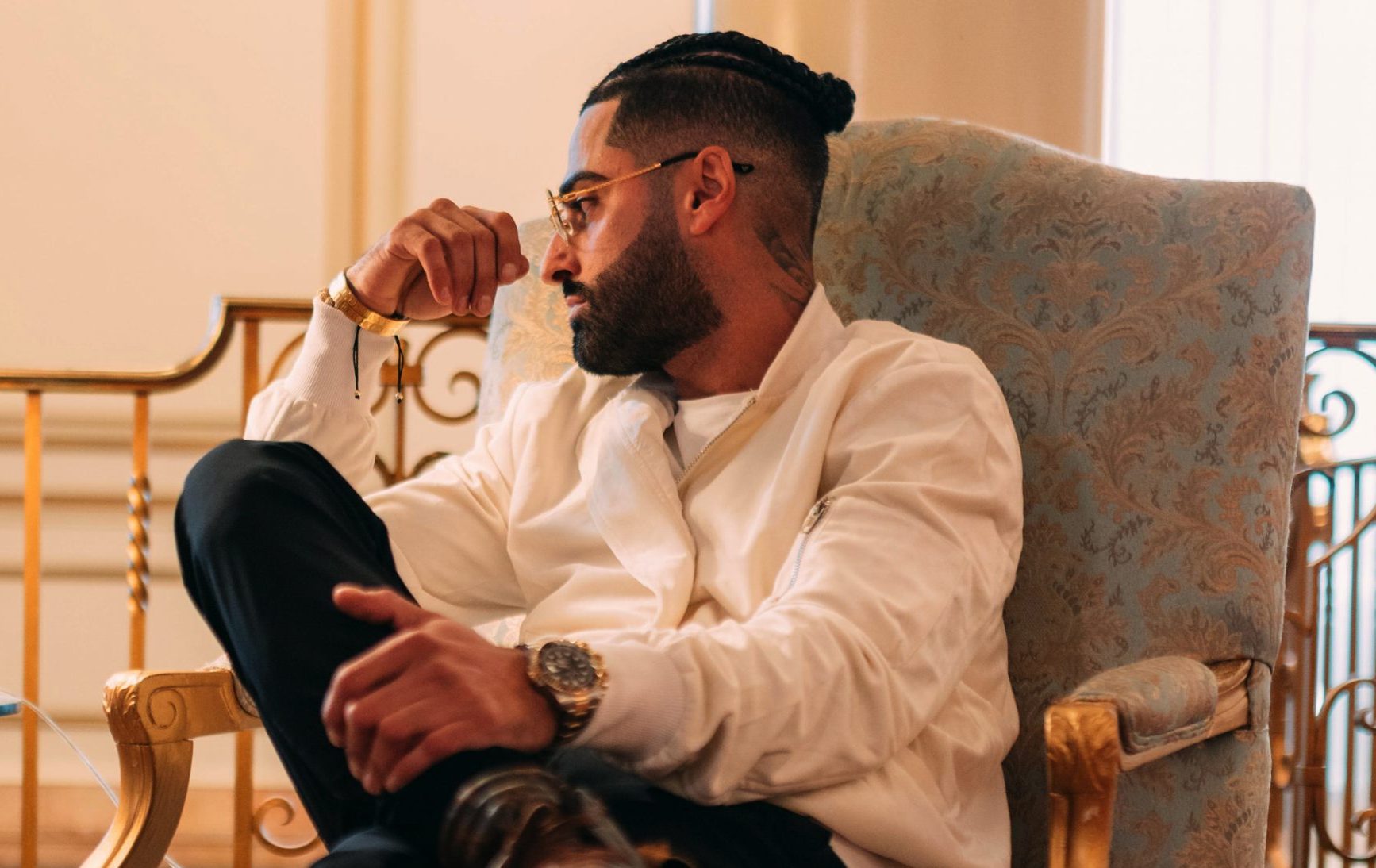 Canadian rapper, singer, songwriter and award winning executive film producer FAMA$ has been making his way up the charts, landing him as the next big thing in the hip-hop, pop, and R&B community. With the help of Volunteer Media his highly anticipated debut full length album: "The POV" distributed by The Orchard (a wholly owned subsidiary of Sony Music Entertainment) is releasing today (May 20, 2022).
Leading up to the album's release, FAMA$ has dropped several high profile singles including 2020's FLY and LOVE. FAMA$'s music has picked up significant steam on platforms such as YouTube, and TikTok while also keeping dance floors moving all over the world.
FAMA$ is on a roll and keeping up what he's known for best: releasing some of the hottest summer time tracks that the music community has ever heard. Not only does he hold a unique sound and style, he also has a deep passion for R&B and pop culture. His music contains lyrical content surrounding real-life issues experienced by many worldwide. In his interview with us he tells us that he is a modern day R&B connoisseur, on a mission to return rap to the days where it was more than simply a nice beat.
Starting out from the humblest of beginnings, the rising star FAMA$ was first given the name Faraz at birth, which means elevation in Arabic. From the time of his birth to the present, Faraz has constantly elevated himself, growing up to be a truly talented artist who is destined for long lasting success. Since the release of his first single ALREADY GONE (2018), Faraz has rocked stadium stages with the likes of American rapper T.I., connected with fellow Canadian artist's Merkules and Lil Windex, and has followed up with multiple other single releases, including LOVE (2020) which has picked up significant steam on TikTok.
Be on the lookout for several new music video's directed by the award winning Canadian filmmaker Stuey Kubrick as well as the release of FAMA$'s new studio album The POV (2022) featuring tracks with the likes of Hooper Turnt Sanger, Kimberley Chen and Tre Nyce.
Stay Connected With "FAMA$" Here:
Instagram: https://www.instagram.com/ferrarifamas/
YouTube: https://www.youtube.com/c/FERRARIFAMAS
Spotify: https://open.spotify.com/artist/1gK2lY51DM212JDOnJ7e07