JT Tweets A Message Following The City Girls' BET Awards Performance
'It's time for the Twerkulator!' Last night the City Girls hit the stage together for their first BET Awards show performance. JT & Yung Miami stopped on the pre-show red carpet and expressed their excitement for their performance with DJ Envy. Yung Miami, who was standing beside her mother Keenya, said that the performance meant everything to her because JT was incarcerated the last time she performed at the awards in 2019. 
JT standing beside her man, Lil Uzi Vert, explained that she had a mixture of feelings, including nervousness and excitement. The excitement was apparent and written all over JT's face once she and Miami hit the stage. Both rappers killed their performance and brought the dance moves from Tik Tok that helped Twerkulator's sample get officially cleared from Afrika Bambaataa. There were so many dancers on the stage, but the spotlight remained on the City Girls.
Towards the end of their performance, JT and Miami had a mini dance battle while Cajmere's "Percolator" played in the background. Following the performance, the innanet gave their opinion on how well the duo performed, but it seems like all folks were focused on was JT's appearance. All night it seemed like her lace front wig was the topic of discussion. One Twitter user wrote, "Whoever did JT's wig for the red carpet needs to go to jail right now." Another wrote," Y'all are doing way too much over JT's hair. Some of y'all should really keep quiet because a lot of the wigs in these avi's are giving very much fried and frumpy." 
JT had enough of folks giving their unsolicited opinion so she took the time to tweet a message for the critics who were worried about her hairline. 
Roommates, let us know what yall thought of the performance below!
Want updates directly in your text inbox? Hit us up at 917-722-8057 or https://my.community.com/theshaderoom
Bearneedmillionz : Is Back With a New Track Called "Current Events"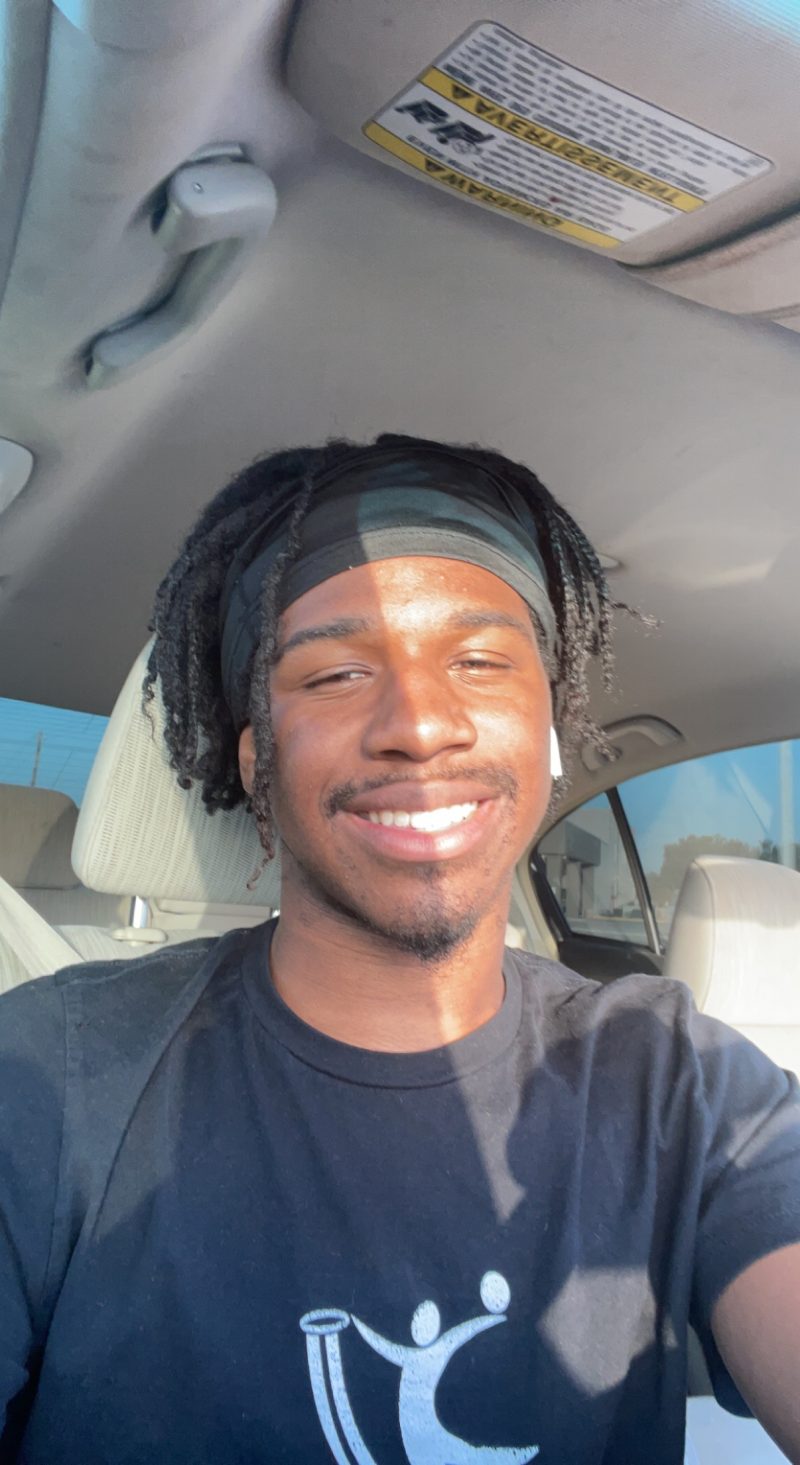 Thank you so much for doing this with us! Our readers would love to get to know you a bit better. Can you share with us the backstory of how you came upon this career path and to where you are today?
I started off doing small charity and food drive for the homeless and needed. My parents always had me giving back to community, rather it was working with my church activities to other. Therefore my parent are main reason why I give back to the community and try to help out many people I can. Now these day I am a social media model for Habits 365, a verified brand who created a clothing brand for motivation. I use my ambassador/ modeling with Habits to help the youth out and spread positive vibes. However Habits365 has inspired me to start my own Merchline " Conquer 224″ !!Coming Soon!! and which trying to get the youth to conquer their fears and dreams today, tomorrow and forever , (meaning of 224) I'm also getting into partnership deals with brands.
In fact perhaps most people who tried to follow a career path like yours did not succeed. Do you have any words of advice for others who may want to embark on this career path but know that their dreams might be dashed?
The best thing I can say is to invest in yourself and take your time, don't be so easy to give up on your goal."Conquer today, tomorrow and forever!"
Can you share with our readers some of your strategies you've used to build an engaged, loyal, and large online community?
For me I just took every chance I got online and tried it from brand deals, ambassador to other online team to help boost my online presence. I started working with agency also and celebrity campaign to help benefit me to getting more paid sponsorship deals. It all start with investing in yourself. Working with the right people also can help you get to where you want to go.
Can you share a story with us about the most humorous mistake you made when you were first starting? What lesson or take-away did you learn from that?
The biggest mistake I ever made was letting other people make decision for me and it back fire and definitely scammers. People out there don't care or trying to help you succeed. They just want to take and take from you. Your an easy fallen victim and they won't feel bad for you.
Who inspires you the most to do what you do?
I can say my parents did as they raised me to be the best I can be. I also like thank my friend Prince as he is a motivated speaker growing his brand and himself to. Finally big shutout to Habits 365 clothing brand for giving me so much knowledge.
What is your greatest achievement as an entrepreneur?
My greatest achievement so far is to work with some big brands as of /Current and Ridge Wallet.
What is one book you recommend, and why?
One book I recommend to read is "breaking the habits of being yourself".
What are the three best pieces of advice that you would give to anyone starting a business? What do they need to know from the very beginning?
1.You have to invest in yourself see results.
2.you have to keep pushing and pushing yourself.
3. Don't give up to easy!
What is the best way our readers can follow you on social media?
Best way reach out to me is my Instagram @jdr.jojo or visit my personal website jonathandanielross.com
Actors Who Reflected On Playing LGBTQ+ Characters
Of course, there's plenty more nuance to the debate than that. For instance, some believe that while a straight actor playing a gay or bisexual character is acceptable, portraying trans people should always be left to members of that community. Others say that the whole point of acting is to embody a perspective other than your own, and therefore it doesn't make sense to consider sexuality or gender identity in casting. Then there's the fact that the inequity of opportunity and representation in the entertainment industry means that straight or cisgender actors accepting LGBTQ+ roles could be inadvertently causing their peers to lose work, as well as the reality that while celebrities may be public figures, we as audience members don't have access to their private lives, and assuming that they're straight or cis can be damaging in and of itself.
In a 2020 interview with Variety, Kristen Stewart said about this issue, "I would never want to tell a story that really should be told by somebody who's lived that experience. Having said that, it's a slippery slope conversation because that means I could never play another straight character if I'm going to hold everyone to the letter of this particular law."
She added that it is "such a gray area," and that listening to the responses of the community you are trying to represent is of paramount importance. She explained, "I mean, if you're telling a story about a community and they're not welcoming to you, then fuck off. But if they are, and you're becoming an ally and a part of it and there's something that drove you there in the first place that makes you uniquely endowed with a perspective that might be worthwhile, there's nothing wrong with learning about each other." 
Stewart concluded, "So my answer is fucking think about what you're doing! And don't be an asshole." Words to live by, truly. 
CVS & Rite Aid Pharmacies Begin Limiting Purchases Of Plan B Pills
Folks all over the United states have been in an uproar after several stated moved to make abortion illegal over the weekend. The Supreme Court's decision to overturn Roe v. Wade on Friday has caused an increase in the need for emergency contraceptives, and major drug stores are reportedly limiting the sale of Plan B pills per customer.
Ride Aid's Senior Manager of External Communications Alicja Wojczyk revealed the news to CNN in an email saying:
Due to an increased demand, at this time we are limiting purchases of Plan B contraceptive pills to three per customer."
NBC news reports that while CVS still has "ample supply" of the contraceptives, the company has placed a temporary purchase limit on them to allow all customers access if needed, Ethan Slavin, a rep from CVS Health said.
We have ample supply of Plan B and Aftera across all of our CVS Pharmacy stores and CVS.com. To ensure equitable access and consistent supply on store shelves, we've implemented a temporary purchase limit of three on these products."
Plan B and Aftera are brands of pills used to reduced the chance of pregnancy after having unprotected sex. According to the American College of Obstetricians and Gynecologists, the pills are not to be used as birth control. The ACOG also stated that they do not cause abortions.
Using (emergency contraception) does not cause an abortion. An abortion ends in existing pregnancy. EC prevents pregnancy from occurring. EC must be used soon after unprotected sexual intercourse to be effective. It does not work if pregnancy has already occurred."
It is unclear when these temporary purchasing limits will be lifted.
Want updates directly in your text inbox? Hit us up at 917-722-8057 or click here to join!