Kanye West Is Living In A Dorm Room
It's giving me freshman year of college dorm room vibes.
In case you somehow didn't know, Kanye West and Kim Kardashian lived in a $50 million dollar mansion that they turned into a purge pad with an eclectic "abandoned museum" kind of feel.
The living room has a comfy "morgue" feel.
The hallways give big "dead nun at the end of the hall" energy.
And sometimes they just empty the living room to put in a single piano and hang interesting flower arrangements from the ceiling.
It was rumored that they kept Kenny G in the basement.
They let him out on holidays like Valentine's Day.
My favorite part was how they decorated their hallways with piles of pumpkins on Halloween.
Like, literally just piles of pumpkins.
But as we know, Kim and Kanye divorced.
And now Kanye is releasing a new album called Donda.
The album isn't actually finished, so Kanye is staying in Mercedes-Benz Stadium in Atlanta until he finishes the record.
Yes, he's holed up in an entire stadium.
Kanye shared a picture of his room on Instagram, and it couldn't be more opposite than what he's used to:
There are no windows, cinderblock walls, a twin bed, and some pairs of shoes on the ground.
The only things missing are dorm room staples like a burnt out Yankee candle.
And a recliner in front of a small TV.
Good luck with that album! Hopefully you get out of that room soon.
BuzzFeed Daily
Keep up with the latest daily buzz with the BuzzFeed Daily newsletter!
(Video) The Owner Of The Honey Pot Says The Company "Has Not Been Sold" & More Communication Should've Been Given To Customers
Whew! Twitter was in shambles this past weekend when a rumor that the Honey Pot had been sold started to circulate online amid a new formula change for their washes also being noticed. Owner & CEO of the Black owned company, Beatrice Dixon, posted a video to clear up misconceptions.
In the nearly 15-minute clip and reading from a hand-written note, Dixon made it clear that she still owns the company. Dixon also stated that the formula of the popular washes did change but they're "more effective" and still "plant derived."
In part, she stated:
The Honey Pot has not been sold. I wanna say it one more time: The Honey Pot has not been sold; it is all a lie and rumor. I remain the owner, CEO and Chief Innovation Officer, period. Any other discussion is simply not true.

 
Dixon went on to say that "transparency and communication" has always been their promise to customers. She also confirmed the company has "evolved" their washes, but they are still "plant derived, PH balanced and backed by science."
Due to global supply change shortages, the launch of the new wash was released sooner than expected and Honey Pot "didn't do enough to communicate," Dixon explained.  Assuring the new formula is "safe, beautiful and even more effective," she stated the company should've "communicated more directly with our humans."
Dixon also stated that experts will be able to answer questions that customers may have about the change.  She also stated that Honey Pot will also provide eduction around the new formula.
Roomies, what do you think about this?
$Paid Just Released New Single 'Slide With Me'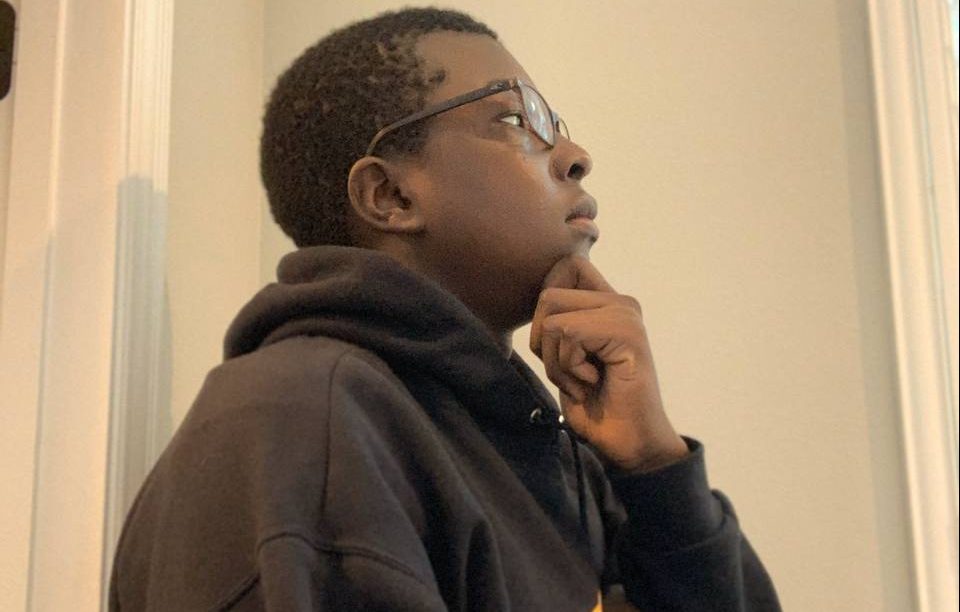 Over the last few years, the music industry has flourished due to talented artists who constantly work hard to create high-quality music. It is very tough to survive in an industry that changes so often, and the internet and social media encourage these rapid changes in trends. This has been challenging for many musicians, but those who live to create art keep working toward their goals despite the difficulties.
One of these passionate, hard-working, and creative musicians is Eloghosa Ogbemudia. He has been producing music since a very young age. Many doubted him and never believed he would be able to make it in the music industry. His music was initially not appreciated by many as they lacked the ability to understand his unique music style.
Today, Eloghosa has made a name for himself in the music production world through immense hard work. His accomplishments include gaining more than 1,000 plays on the first day his single "Diamond" was released. Moreover, he was consistently awarded the best student in his class. Eloghosa has managed to balance being a student and producing music, which is an achievement on its own.
His advice to others is to never give up on their dreams. He believes that if he can make it this far, others can too. Eloghosa understands what it takes to work hard, which is why he has faith that it always pays off. Dedication and hard work are crucial to success, and most people we look up to have built empires on this foundation.
Eloghosa has proved his talent and been able to achieve a lot, but he has objectives for the future. He knows that there is a lot more he needs to work towards, and the journey has only just begun. In a few years, Eloghosa aspires to graduate with a degree in sound engineering and music. Moreover, his aspirations also include creating his own AI that will create catchy beats.
People like him are an inspiration for many up-and-coming artists in the music industry. He has managed to come this far, but the journey was full of challenges. He faced his biggest setback in 2020 at the beginning of the Covid-19 pandemic. During the global lockdown, he felt lost, and many tried to make him believe that his music would not go anywhere.
Eventually, these hard times proved to be incredibly beneficial for him. He decided to use his time better and focus on himself. Being able to create more music without any distractions was a blessing in disguise. Eloghosa also worked on his personal development. He worked on building different personality traits such as integrity and morale.
Eloghosa's journey shows that anything is possible if you have the ability to keep moving. He is someone who didn't pay attention to what others thought about him. His eyes have always been on the prize. His positive mindset is a major reason behind his energy and success. As a passionate music producer, Eloghosa is someone many look up to.
He possesses a lot of potential and has embarked upon a life-changing journey. People like him are truly an inspiration.
https://instagram.com/eogbemud
Harry Styles Is Considered A Style Icon, But I'm Curious If You Think These Outfits Hit Or Missed