Kendall Jenner Is Being Sued For $1.8 Million For Allegedly Failing To Attend A Photoshoot Just Months After Denying Accusations That Her Modeling Career Was "Handed" To Her
Kendall Jenner — the highest paid model in the world — allegedly failed to attend the second of two planned photo shoots for which she was set to be paid over $1.5 million dollars.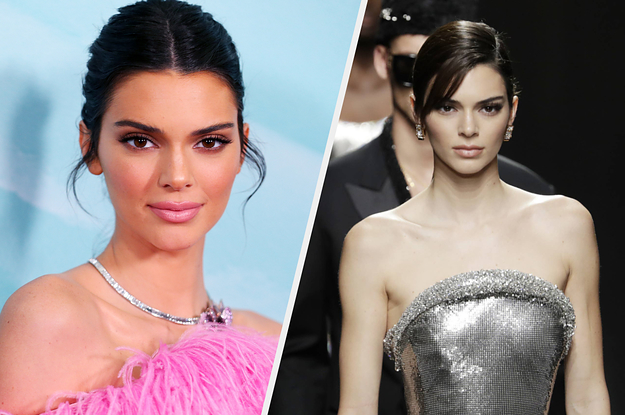 ---
Machine Gun Kelly Is Going To Play With Puppies, So We Want To Know Your Questions For Him
Sean Paul Says Beyoncé Once Confronted Him About Dating Rumors That Started To Circulate After They Collaborated On 'Baby Boy' 
There is no doubt that Beyoncé and Sean Paul's 2003 hit single "Baby Boy," is a classic. However, there seems like there may have been some friction behind the scenes back in the day after dating rumors about Beyoncé and Sean Paul began to circulate.
During a recent interview with The Daily Beast, Sean Paul spoke about collaborating with Beyoncé on the record, and said, "I'd always admired her music and she's beautiful. So, when I heard Beyoncé was stepping out on her own and wanted me to do a single, I was like 'Hell f*****g yeah.'" Apparently, the collaboration led to dating rumors, and that resulted in Bey and Sean performing the song live only three times.
While rehearsing for a performance in Scotland, Sean says Beyoncé confronted him about the rumors.
He said,
"She was pissed and was like 'I need to speak to you.' So, we go back and talk and she's like 'What's all these rumors about?' And I'm like 'Yo, I'm not saying s**t,' and she's like 'These rumors f**k with my career. I just want you to know that.' I was like 'They don't f**k with mine. So, listen: I met Jay before you and we was friends, so me and him should talk. If he feels a way about that, then we should talk, because it's not coming from me."
Sean spoke on times where he felt their potiental performances of the song was sabatoged, but he never knew who was behind the whole situation.
One performance he detailed was for the VMAs. Sean says Beyoncé told him "We're gonna have rehearsal, so look out." However, he says while doing press for the show, he heard the music for the rehearsal going on, and then said someone from the label told him, "Yo…they're not gonna do the song with you."
When the actual show came, he said he was sitting in the audience with his current wife, and Paris Hilton asked him why he wasn't performing as the whole crowd watched Bey perform the song without him. "It was embarrassing and weird," he said. There was another scheduled performance the following day in Washington D.C. were he said he dropped out after waiting around, and then being told, "There are 3,000 influential people waiting out there for you to do it." To which he replied, "There were 50 million people watching the VMAs. I'm not doing it."
Want updates directly in your text inbox? Hit us up at 917-722-8057 or click here to join!  
TSR STAFF: Jade Ashley @Jade_Ashley94
Best Trap Music Mix 2022 🌀 Hip Hop 2022 Rap 🌀 Future Bass Remix 2022 #59
Best Trap Music Mix 2022 🌀 Hip Hop 2022 Rap 🌀 Future Bass Remix 2022 #59
◢ Mix By Trap Music Movement: https://youtu.be/XfQvdEkOoYw
◢ Trap Music on Spotify: https://spoti.fi/3nKy3OU
© Follow Trap Music Movement
◢ Youtube → https://goo.gl/XLqL1H
◢ Submit your music: demo@trapmusic.io
🎧 Tracklist:
00:00 Sinny & 7vvch – Time Back
02:57 CryJaxx, Noise Affairs & Junior Charles – In Da Club
05:38 Besomorph – Disobedient (ft. M.I.M.E & Swisha T)
08:45 M.I.M.E & NOIXES – Villain
11:42 BAARIC & CAB – Watch Out
14:47 NOIXES & Peter Piffen – Next Level
17:15 Taw & Bromar – Jaguar
20:08 Desren – Rendezvous
23:24 Blvkstn – Pandora's Box
26:24 Desren – Narcotics
29:10 Swisha T & E.P.O – What's Real
32:42 Strybo, TH3 DARP & JSTN DMND – In My Head
35:41 Strybo, KillDead & Peter Piffen – No Lies
38:39 SRSLY & Exile – Cursed (ft. Drama B)
41:31 NOIXES & Sharan Yavagal – Break It
43:47 NOIXES, Swisha T & FYSL – Takin Off
47:11 NOIXES & N.E.B. – Invitation
49:48 Lost Heroes & Alexander – Carnival (feat. Feez)
52:47 Lox Chatterbox – Copycat (prod. Kayoh)
56:13 KOANS & Bigstat – Lambo.
▽TAGS : trap,trap music,trap mix,new trap,new trap music,new trap mix,new trap mix 2022,new trap 2022,trap remix,trap music 2022,trap 2022,trap mix 2022,best trap music,best trap music mix 2022,trap music mix,best trap,best trap mix 2022,trap hip hop,trap hip hop mix,trap bass boosted,trap nation,trap beat,hip hop,hip hop mix,hip hop 2022,hip hop music,best hip hop,hip hop rap,hip hop 2022 rap,hip hop mix 2022,bass,bass boosted,future bass,future bass mix,future bass remix,magic music,trap music movement
❗ Please do not report me:
❗❗ For copyright matters please contact us at: info@trapmusic.io
– All music is permission by artists & records label, please don't use without permission.
#trap #trapmusic #hiphop #rap #futurebass #trapmusicmovement