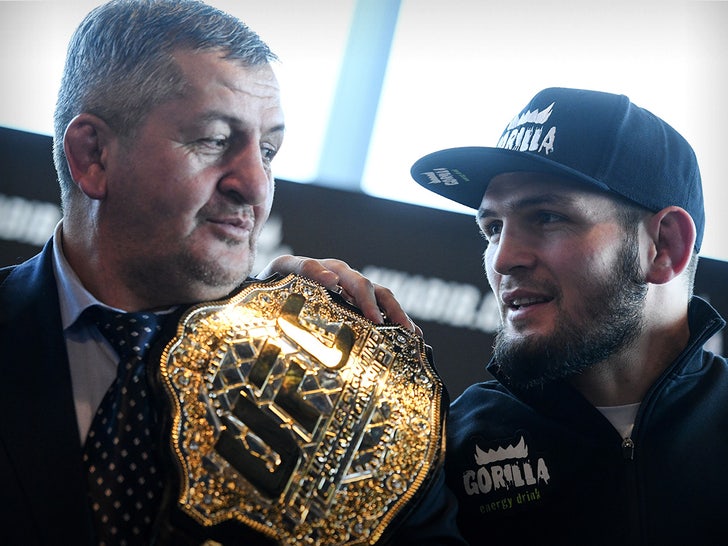 Breaking News
11:47 AM PT — Conor has sent a message of sympathy to his rival, Khabib, tweeting … "The loss of a father, a coach, and a dedicated supporter of the sport. Condolences and rest in peace Abdulmanap Nurmagomedov."
Abdulmanap was battling the virus for months but ultimately succumbed to it.
Khabib says his dad was struggling with COVID as far back as May, saying of his dad … "He's in the hospital now, he's in very serious condition" after undergoing several surgeries.
His dad had a serious heart condition that required surgery a year earlier, putting him at risk for a bad outcome with COVID.
Khabib's family has been devastated by coronavirus … he says more than 20 of his relatives have tested positive.
Originally Published — 6:55 AM PT