Kim Kardashian Wears Bodysuit To Kanye West Donda Event
Nothing like a casual gimp suit to wear to your ex's event.
So, as you may or may not know, Kanye West has recently been doing listening parties for his upcoming album, Donda.
One of the (many) people in attendance for both events was none other than Kim Kardashian, along with the pair's children.
Kim's outfit matched with Kanye's at the first show two weeks ago, where we first got a glimpse of the new record — which included lyrics about how he's "losing his family" and implied that Kim was still in love with him.
Well, for the second show, Kim's outfit game stepped up another level — and it's a lot.
Now, without the mask, this Balenciaga bodysuit looks, ya know, relatively normal.
I mean sure, she looks a bit like a spy, but maybe that's chic now!
But with the mask on…my god.
I don't know whether to be aroused or terrified.
Of course, this is part of the whole mask ~ vibe ~ of the events.
Nice to see exes getting along, I guess?
BuzzFeed Daily
Keep up with the latest daily buzz with the BuzzFeed Daily newsletter!
Here Are 50 Famous Historical Figures — You Better Remember At Least 35
We all know what Albert Einstein looked like, but to pass this quiz, you'll need to know a lot more than that.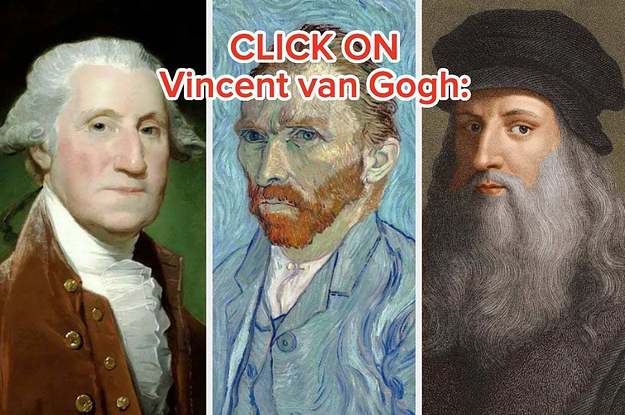 ---
Wendy Williams Does Not Want An Advisor For Wells Fargo
Wendy Williams has been in a nasty legal battle with Wells Fargo for months. The bank has withheld the talk show vet's money because the company believes she is a "victim of undue influence and financial exploitation."
This was after her former financial advisor, Lori Schiller, allegedly stated Wendy is of an "unsound mind" and not capable of handling her own financial affairs.
As a result, a judge has now appointed a financial guardian over Wendy's accounts and she is not happy about it, The Sun reports.
In an exclusive statement obtained by The Shade Room, Wendy's attorney, LaShawn Thomas, stated the 57-year-old doesn't want anyone telling her how to spend her money.
Please be advised that Wendy is not in agreement with the appointment of a financial guardian by the court. Wendy has been very clear that she does not want a financial guardian to tell her what she can and cannot do with her money.
Thomas also states Wendy is capable of handling her own finances.
Wendy feels that she is capable of hiring her own financial advisors who work for and report to her and not to the court.
Thomas also expresses this is an attempt to lessen the wrongdoing of Wells Fargo.
We believe that this story has been put forth in an attempt to lessen the public outcry and regulatory scrutiny mounting around Wells Fargo due to their actions.
Before the judge handed down the decision, Wendy took to Instagram and pleaded with the financial institution to give her access to her money back in March.
She stated:
Wells Fargo has no questions and answers regarding my money. This is not fair. And Lori Schiller and Wells Fargo have this guardianship petition about keeping me away from my money.
Wendy also mentioned her former doctor she fired, and Wells Fargo using her hospital records against her.
Then there's this person. A former doctor had medical information about me that I never even got. It was sent over to Lori Schiller. So, I haven't gotten this stuff. I fired this doctor and, again, all I want to know is where is my money? This is not right, and certainly, this is not fair.
Wendy ended the video with "please let me have access to my money."
Roomies, what do you think about this situation?
Video: 42 Dugg Ft. Arabian "Soon"


Be back soon. 42 Dugg may be doing his time, but he assures his return on his emotional record "Soon" featuring Arabian. Backed by a piano loop and Arabian's assistance on the hook, the Detroit rapper takes a moment to reflect on love and family and looks for better days ahead. 42 Dugg was arrested […]



Source link