Matt Goss interview – Classic Pop Magazine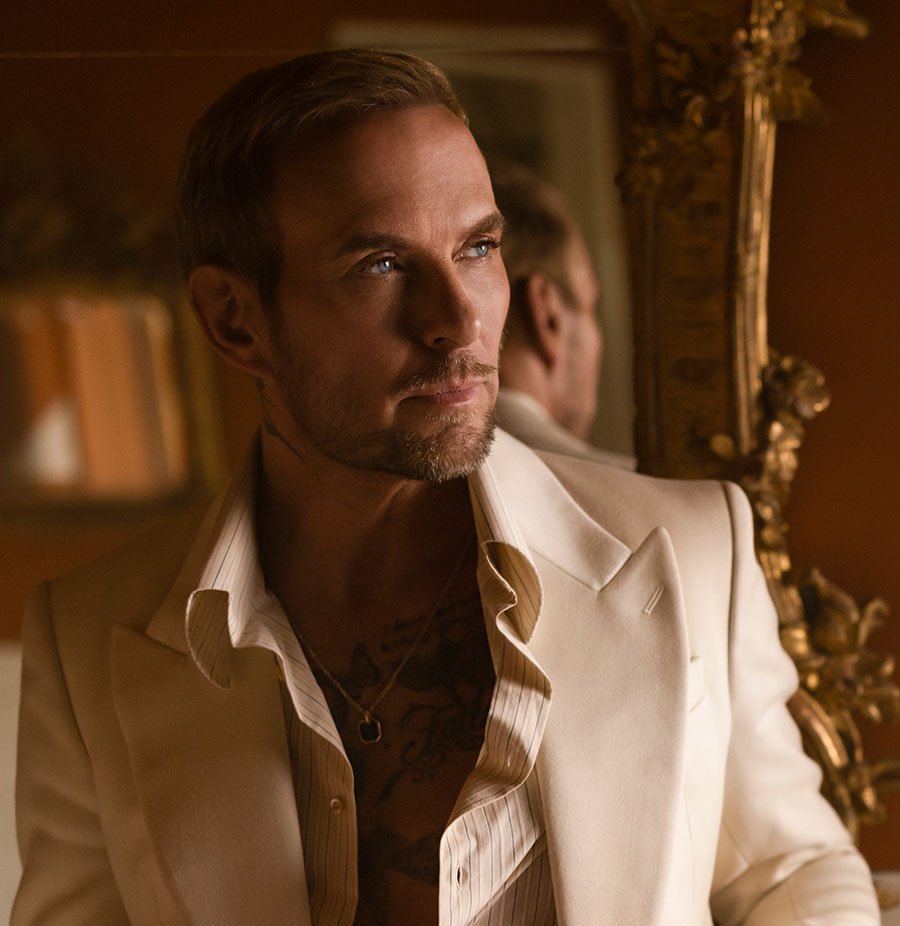 In this Matt Goss interview, the one-time teen heartthrob talks to us about his new album, The Beautiful Unknown, the future of Bros and his plans to move back to the UK…
Matt Goss is a busy man. Not only does the sometime Bros frontman have his fifth solo album ready for release next February, he has another (festive-themed) record in the can, too, and he's planning to move back to the UK after a decade in the United States where he's been one of Vegas' most in-demand performers. 
Rest assured, though, Brosettes, this flurry of solo activity doesn't mean that the group he's most famous for is over – far from it. It's just that what any new Bros album will sound like needs some sorting out between Matt and Luke first. "I've got to find a happy medium where I can make sure my brother is completely heard," Matt tells us, "but not to the point where he's the main authority, otherwise we'll make a rock record."
We caught up with Matt via Zoom to find out about his current plans and learn more about exactly how healthy his relationship is with twin brother Luke after that famously stormy 2018 documentary After The Screaming Stops.
Congratulations on the forthcoming solo album, The Beautiful Unknown. Was this a record conceived and recorded in lockdown?
It was lockdown written, but the first half of this lockdown I fell completely out of love with music. I had no interest in it. I didn't want to sing, I didn't want to touch my piano or my guitars. I had no idea about how to write a song. And because I was doing four shows a week, I found myself just waiting for those gaps when I didn't have to sing.
Then I sat at my piano one night at two o'clock in the morning, and I was just like, "If nothing happens here, I'm going to go back to just calling it a day." Then I sat and wrote this song called Shipwreck. I loved the chord progressions. I liked the way the melody was coming out of my throat – it just felt good. So I called Babyface the next day, and he said, "I Iove it, come to LA and let's record it." So, I did exactly that.
Have you noticed a different reaction to your new material, compared to 2013's Life You Imagine?
Across the board, 100% people have said, "It's good to have you back." You know, radio began to love it, we're starting to get playlisted. And we're beginning to create the right kind of waves. We're going to do 11 videos for this album, because I want this to be a visual record. You can watch it from start to finish. 
It's unusual for artists these days to put effort into even one video, let alone 11.
You'll be able to sit down and even if you're not watching it, it's there. It's something that I've wanted to do my whole career.
The lead single, Somewhere To Fall, sounds very 2021…
I pride myself on how contemporary this record sounds. If you're going to create something, make sure it's contemporary. 
Was there any thought of this ever being a Bros album?
No, I mean, my brother's really found his groove as a painter right now. He's really loving having complete control of his own destiny. My brother, when he's doing acting, he loves it, but you need a crew, you need a cast, you need a script, you need a director. You need all these moving parts to actually get on set and do what you love to do. Whereas, as a musician, you really can just get it done. And it's the same with painting for my brother – he can let loose and really fall into the paint, he loves it.
But we've vowed that we will never break up again. And I think once I'm done with this record, the logical thing would be to do a Bros album. That all depends on us finding a common language creatively. And that could be quite interesting.
How do you and Luke get on now? In the documentary, after all the clashes early on, you guys found a sort of peace by the end. Have you maintained that relationship?
Yeah, we play video games at night. That's our connection – when I'm done with my work and when he's done with his work, we'll play video games. We've got a couple that we play – Battlefield and Rainbow Six Siege. And that's how we connect, when we switch off together. But we will speak three or four times a day. He's my best friend, but we push each other's buttons on a level that's so gargantuan, that when it goes bad, it goes real bad. But we are finding our way, and we've realised that there's no argument that's more important than losing each other.
I read that you guys were planning to re-record your debut album Push, to make it sound more contemporary.
I'm okay with it where it is. One day it would be a nice thing to consider, though. I think it might be nice to work with remixes and do that kind of record – that's what I'd like to do. My brother will probably want to make the more rock version of it. But it's not me.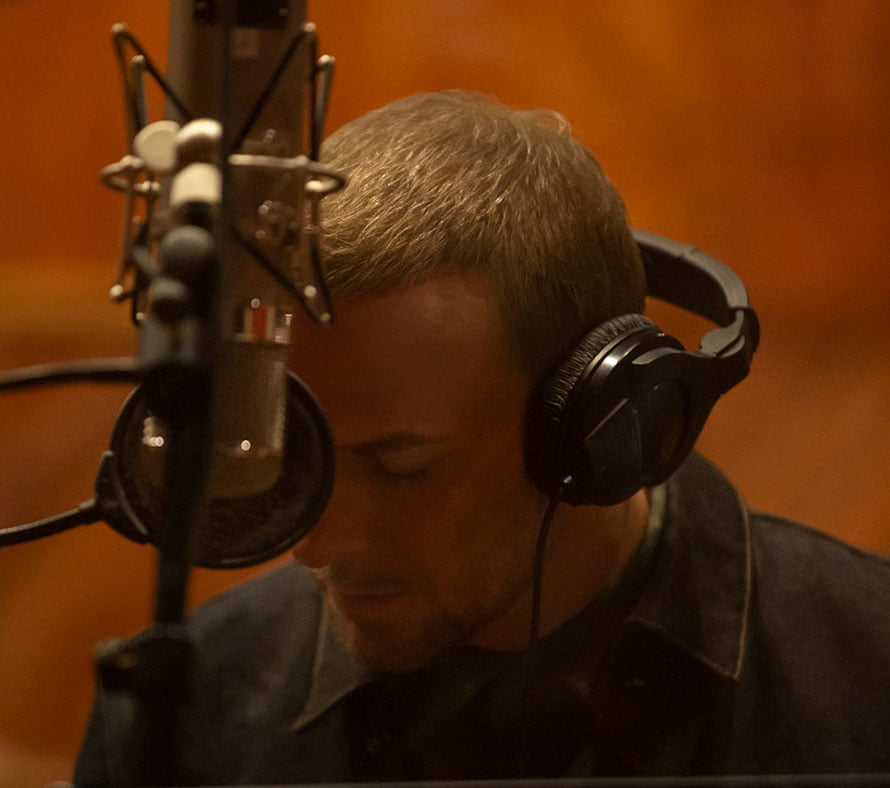 Have you and Luke talked about a new album? It'd be interesting to know what the Bros sound is like now in 2021/2022. 
To be honest with you, I'd like to know, too. So that's where we've got to get to, we've got to figure that out. I want to make sure my brother feels heard, it's very, very important to me. But not at the expense of me being the mute frontman, you know. It was very difficult, that constant apology being the frontman. I don't want to live in that universe because that's exhausting. It's subservient, and I'm not that guy.
Were your musical tastes always that disparate or were there records or genres that you agreed on?
I grew up with Cream, Free and Led Zeppelin and all that stuff my brother loves, you know, Pearl Jam, Soundgarden, all the way through to Living Colour. I love rock, I love the power of it. But I think even on this record, we've definitely got a musicality that's gonna hit really hard. Somewhere To Fall is going to hit really hard live. And musically, the guitars on my record are solid. But I don't want to just write that one genre, I want to blend those genres.
You've recorded a Christmas album, haven't you? Can we expect that this year?
It's not coming out this Christmas, but it's with the legendary John Pizzarelli, arguably one of the greatest modern jazz guitar players in the world. He's an incredible man and we recorded it at Capitol Studios.
So are these going to be old Christmas standards, or are they newly written? 
It's sensual. It's called Christmas After Midnight and it's exactly for that. It's for a nice drink, and a bit of naughtiness. It's a soul jazz record and just so beautiful. It has all the standards, but not in a way that I've ever heard done.
What are you listening to at the moment? You said you fell out of love with music, did that include listening to it as well?
My influences are embedded in me – Stevie Wonder, Donny Hathaway, even Amy Winehouse and The Beatles. But before I started this record, I didn't listen to anything for almost a year, except for commercial radio. If I'm really honest, I didn't know two thirds of the artists, I just knew the songs. I didn't even want to know the artists. I just wanted to saturate my head with contemporary beats, contemporary synth sounds, contemporary arrangements. And it became very apparent how short the songs were. 
And that fed into this album?
I wanted to have 11 great pop songs on there. You can throw a dart at this album, and any one of these songs could be a hit. That's partly because of the way I dive into things. I really had to re-educate my mind, and put my mind in a place. My instinct would be to write quite a dark record, I guess because many of us have been through some challenging places in the last couple of years, but then I was like, fuck it, I'm gonna just write an uplifting pop record and maybe blend it with some hard-hitting lyrics. You know, intelligent pop music.
You've also started a podcast now, Conversations With Matt Goss…
It's in the Top Five of podcasts now. It started because of my love for doing Instagram. I just really like connecting with people that were not fans of mine, and don't know my music. We have really frank conversations, talking about things like political correctness, stuff that I really believe needs to be spoken about – the guilt of happiness, and all these things that we're kind of constricted by, and fearful of, the fear that's within us.
That's why the album's called The Beautiful Unknown, because we're just so fearful of saying the wrong thing – we've become fearful of each other. I just really wanted to address things in a civilised way. 
You did one episode earlier this year called 'Politically Correct… Gone Too Far'…
We talk about how they want to lose the words 'Maternity Ward'. I think if you're going to transition from a man to a woman, the simplest way forward is to probably embrace the female language, and female terminology, rather than catering to the person that's transitioning.
The easiest way, the smartest way to me would be to say, "Okay, I'm going to embrace feminine language with pride." Rather than calling it breast milk, they want to call it chest milk. All these things I wouldn't normally talk about.
I was quite nervous, but I said, "Well, maybe you want to embrace the language that's there", because there are also millions upon millions of women, billions of women, who have dreamt of going into a maternity ward or breastfeeding their child. I think that minorities must be heard, but not at the expense of the majority.
I am all for whatever somebody wants to be, but sometimes there's a real quick, easy route, and a road through to happiness for that person transitioning. I don't know if you fancy chest milk… I don't – breast milk is far more appealing. 
In addition to this new album and your podcast, you're planning on moving back to the UK.
I am. I have such a small family, and not necessarily a supportive one either. I felt quite panic-stricken at times about the lack of my family. And when I'm in the UK, it doesn't matter what bar or restaurant I go to, even if I walk down the street, somebody will come up and say, "Hey, mate!" There's an immediacy, like they recognise you and talk to you as if they've known you for 20, 30 years.
The last time I was in London, this 19-year-old young man said, "Oh man, I'm a massive fan!" I wanted to say, "Of what?", because I was interested. He said, "I've dug into all of your music, I loved the movie", and we then chatted for about half an hour.
I found out so much about him, the way he digested music, and how it affected him with his family. There's a familiarity about being in the UK that I long for. The way people talk to me, there's no airs or graces. I'm part of the furniture, part of the family. It sounds weird, but Britain's like my extended family, and I just need to be in a place where I don't have to explain my life.
So where are you with it? Have you been house hunting yet? 
Well, I'm doing two things. I'm moving to LA so I'll be bi-coastal. I'll be living in LA and London. When I come back to London, to the UK, to promote the album, I'll also be looking at houses, too, or looking at places for me to live. But really, I've really got to get off my arse and do it. That's one of the reasons I'm coming back, because it's just time for me. It's just time.
What will you most miss about the United States? 
I think success is a brilliant word here. You don't have to feel ashamed of it whatsoever. It's something that the whole world can learn from America. Obviously this country has its faults, and America also needs to learn from the rest of the world, too, but one of the few things we can learn from America is that success is a tremendous word over here.
On a material level, if you're driving a nice car, you can guarantee you'll hear three or four times in a day from a guy, "Love your car, man – I'm going to get one of those one day!" As a British person, you feel so grateful that you're not getting any jealousy. You don't really get that jealous culture here in America. It's a real pleasure to want to strive.
Let's say you've got a dream about what you want to do. In America, they say, "Do it. Let's go for it. What do you need? I know somebody!" It's a very enlivened culture when it comes to pushing forward, and anything is possible. It's not a cliché, it actually exists in America, it really does. It's a good way of living. 
Want more from Classic Pop? Try an issue for only 99p today. Click 

here

 for more details. 
Comments
comments
The alternative David Bowie Top 2O – 1981–'93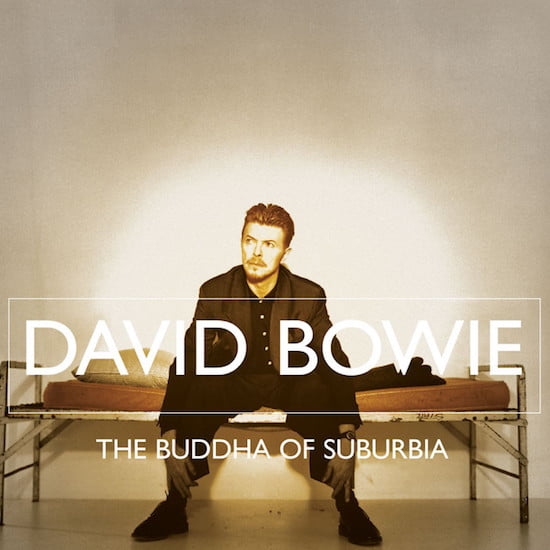 In our list of the best alternative David Bowie songs of the 80s and 90s we delve deep into the singer's stellar back catalogue… By Andy Price
20

 

Heaven's In Here,
Tin Machine (1989)
The first track on Tin Machine's first record is among its more engaging moments, with a traction engine of a riff grinding the band into bluesy motion. Bowie's vocal and stylistic debt to Iggy Pop is fairly obvious: an association made transparent with the fact that Iggy's one-time rhythm section – the infamous Sales brothers – provide the pounding bedrock. Due to Tin Machine's policy of only allowing first-take, instinctual approaches to songcraft, the lyric is somewhat duff by Bowie's standards. Yet the collective intensity of the song conceals it.
19

 

'87 and Cry,
Never Let Me Down (1987)
Never Let Me Down is often written off as the work of an artist bereft of ideas. However, a closer look reveals some great songs lurking here. '87 And Cry is among the strongest, with a lyric that finds Bowie reconnecting with the politics of his homeland over a heavy arrangement that prefigures his rock-oriented next move: the raw guitar solo was performed by Bowie himself. A nice example of a lyrically and thematically interesting song, swamped somewhat by the record's hallmark overblown production. 
18

 

Glass Spider,

Never Let Me Down (1987)
Another Marmite track, Glass Spider is the dramatic centrepiece of Never Let Me Down, harking back to Bowie's more sci-fi early works. And when the music kicks in, it also becomes one of Never Let Me Down's more colourful high points. The dramatic synth-strings and uncertain bass is a great relief from the uncomplicated major chords that dominate the record otherwise.
17

 

Tin Machine,
Tin Machine (1989)
The Tin Machine project is much maligned, but Tin Machine the song is actually fun, in a ramshackle way. This raucous explosion of noise and a breathtakingly impactful rhythm section finds Bowie adopting his most overtly (and semi-parodic) 'punk' vocal on record. Though it's tongue-in-cheek, Reeves Gabrels' riffs effortlessly glide the song to its conclusion. It's an infectious and enjoyable little piece – shame the rest of the record doesn't continue with this looser sound.
16

 

You've Been Around,
Black Tie White Noise (1993)
The industrial hum of You've Been Around belies its orthodox Tin Machine-era origins. Live drums propel the track forward, while Bowie's processed vocals wrench him back – musically at least – into the 'weird' camp. His Scott Walker-aping croon blends with the fuzzy synths wonderfully. Bowie was an artist truly reinvigorated for a new decade.
15

 

Criminal World,
Let's Dance (1983)
This cover of Metro's 1976 track has one of the most sumptuous arrangements on Let's Dance. From the sharp, stabby opening riff to the warmth of the shiny synth pads that run throughout the song, Nile Rodgers' production shines and Stevie Ray Vaughan has some wonderful guitar moments. Though the original song was a gay anthem (and banned by the BBC as a result), Bowie's version makes some unfortunate edits to the lyric, making it less challenging, perhaps, for the still very socially conservative wider public of the time. Despite this, the song remains an enjoyable listen.
14

 

Zeroes,
Never Let Me Down (1987)
Bowie's love letter to 60s counterculture is perhaps the strongest of Never Let Me Down's album tracks, with Peter Frampton's electric sitar a notable element. Again, this is an example of how Bowie writing new and interesting material frequently went unnoticed. The purposefully naïve Zeroes is a deconstruction of the entire rock 'n' roll myth and remains a great listen. It's also actually a bit of an anthem, and would have made a great single. 
13

 

Within You,
Labyrinth (1986)
Within You is a surprisingly dark track for the soundtrack to a kids' film. Vocally, it's reminiscent of Bowie's delivery on the Baal album, with some suitably theatrical enunciation underlining the character-based nature of the song. Oscillating between intense projected lyrics that imply a spurned lover, to a more tender, breathy delivery of the "I can't live within you" refrain, the song is wonderfully dynamic. Okay, so Labyrinth the film may not be 'high art', but here, Bowie demonstrates that he's still the master of character-based songwriting.
12

 

The Wedding,
Black Tie White Noise (1993)
The pulsing instrumental that opens Black Tie White Noise was composed to mark Bowie's 1992 marriage, but also saw a return to nuanced composition after the overblown production ethos of the 80s. While many love songs deal in trite cliché, here, Bowie communicates his sense of very real joy through a variety of instruments – the slightly nervous two-note bassline, the repeated bells motif and the soaring, lovely saxophone that also recalls Bowie's more exotic works on the latter end of "Heroes". 
11

 

Ricochet,
Let's Dance (1983)
The most fascinating lyric on Let's Dance, Ricochet features a characteristically tight Nile Rodgers production and some of Bowie's most sublime melodies on the record. His words allude to the darker side of 80s capitalism: Bowie sings of the world "on a corner, waiting for jobs" and the growing despair of the working class. Throughout the track, countermelodies and backing vocals weave in with repeated refrains. It's a tense and agitated track that works well after the summery euphoria of the record's beginning.
10

 

Dead Against It,
The Buddha of Suburbia (1993)
Growing out of The Buddha of Suburbia's understated (but genuinely beautiful) soundscapes comes one of Bowie's most infectious and celebratory tracks, and one that doesn't get anywhere near enough attention. Built around a scintillating synth and guitar riff and a rolling, unstoppable beat, Dead Against It was, as with the rest of the soundtrack's compositions, constructed in isolation. With a lofty lyric that finds Bowie in thrall to the "apple in my eye" delivered with a weary resignation, Dead Against It prefigures Bowie's more intense rhythmic experiments as the decade progressed, and is a highlight of the record.
9
Baal's Hymn,
Baal (1982)
The opening track of the Baal soundtrack contains an utterly superb Bowie vocal – growing from what is ostensibly a line delivery to a fully fledged powerhouse vibrato. Bowie snarls, quips and semi-raps an almost stream-of-consciousness narrative that is backed by a murky, sombre arrangement before launching into a militaristic march. Recorded by Tony Visconti in the same environment (and with the same technique) where he captured Bowie's career-best vocals on "Heroes", Baal's Hymn is a showcase of Bowie's supreme mastery of his vocal chords. 
8
Nite Flights,
Black Tie White Noise (1993)
Bowie's cover of Scott Walker's Nite Flights was a doffing of the cap to his fellow avant-garde baritone (as was his cover of Morrissey's I Know It's Gonna Happen Someday later on Black Tie White Noise). Nite Flights was the title track of The Walker Brothers' 1978 album, a record that contained what Bowie described as "quite the most lovely songs I'd heard in years". Bowie's uniquely reworked version contains a recurring, robotic synth drone that adds a futuristic sheen to the song's uptempo, rollicking beat. It would be one of Black Tie White Noise's higher profile tracks, performed live on The Tonight Show With Jay Leno in 1993.
7
Without You,
Let's Dance (1983)
Though Let's Dance is dominated by a trio of glorious singles, the rest of the album contains some equally worthy moments. Without You, the track that immediately follows that forked salvo of hits, has a wonderful Chic-recalling arrangement that features a curiously restrained Bowie gliding effortlessly over the tightly constructed, bouncy framework. Though lyrically sparse, it's a pleasant listen and promisingly indicates a route that equally melds both boisterous 80s production and fantastic songcraft which, sadly, Bowie rarely pursued through the decade. Though it was released as a single in some territories, in the UK, it remained a low-profile piece, and a hopeful indication that Bowie was still an artist who constructed album tracks with the same diligence as his chart-bothering singles.
6
The Mysteries,
The Buddha of Suburbia (1993)
Throughout The Buddha Of Suburbia, Bowie frees himself from the strictures of the pop and rock worlds, and once again soaks into a world of instrumental music. Of all the soundscapes he crafts on the album, the crystalline beauty of The Mysteries is the one that lingers in the memory. Bowie here recaptures a dreamy mood that listeners hadn't previously experienced since Side B of "Heroes". The Mysteries' staggered, beguiling reversed-piano parts work to lull the listener into a semi-transcendental state: the song paints an aural picture of a daydreaming individual, aspiring to greater things, beyond suburbia. Bowie the sonic pioneer was back.
5
I Can't Read,
Tin Machine (1989)
The most well known of all the Tin Machine-era songs (as Bowie would perform it well into his 90s career), I Can't Read is a really great composition that proves that even in creatively uncertain times, Bowie was still a superb – and self-aware – songwriter. Ironic then, that this eventually beloved song would focus lyrically, as with 1977's Sound And Vision, on Bowie's then lack of inspiration. "I can't read and I can't write down", Bowie drawls through the deliberately stifled melody, which precedes the explosive chorus of "I can't read shit anymore" and we're wrenched to alertness. We feel Bowie's frustration here, and know that he's doing all he can to find that spark again…
4
As The World Falls Down,
Labyrinth (1986)
For many of those in the more cerebral corners of Bowie-fandom, his infamous performance in Labyrinth (and, by association, on the soundtrack record) is dismissed as further evidence of Bowie chasing mainstream acceptance and an erosion of his artistic edge. Those who really listened to the record, however, could dredge up enough Bowie sustenance to keep them afloat. For keen listeners, it becomes apparent that As The World Falls Down is (secretly) among Bowie's finest 80s songs: an exquisite vocal performance of a heart-wrenchingly gorgeous melody with a lyric as rich as anything on any Bowie record proper. As The World Falls Down is a beautiful song, and its quality shines through the saccharine 80s production.
3
Goodbye Mr. Ed,
Tin Machine II (1991)
The final track on Tin Machine's long deleted (and long derided) second outing turns out to be a lost Bowie highlight, and so toweringly worthy – particularly when compared to the other tracks on the record – that we had to place it high on our list here, just to draw your attention to it. It's difficult to really consider this as a Tin Machine track at all, being such an utterly 'Bowie' song lyrically and musically. There are intimations of resignation and retirement (and a slightly suicidal air) as Bowie punctuates each verse with "Goodbye Mr. Ed" and paints a picture of a character absorbing the jumbled mess of pop culture, racial tension and violence with a powerless, weary shrug. It's a surprisingly beautiful end to the Tin Machine project which, if nothing else, allowed David Bowie to rediscover himself as an artist.
2
The Drowned Girl,
Baal (1982)
Containing one of Bowie's finest-ever vocal performances, The Drowned Girl – a track from Bowie's Baal soundtrack, written by Bertolt Brecht – is a theatrical, emotionally resonant and dynamic showcase for Bowie: as both actor and vocalist. Rising from a melancholy and unemotional close-mic'd delivery to a soaring, impassioned and majestic expression of pain, The Drowned Girl thoroughly underlines Bowie's now-towering vocal strength as a baritone vocalist (and, as with Baal's Hymn, recalls "Heroes"). An undervalued gem, the song uses a traditional and restrained Kurt Weill arrangement and although it comes and goes incredibly quickly, during its brief runtime, we witness Bowie demonstrating his full range and vocal power. 
1 The Buddha of Suburbia,
The Buddha of Suburbia (1993)
We generally disqualify singles in this feature,  but this song is so under-heard that it had to take the No. 1 crown here. Among Bowie's most gorgeous 90s compositions, The Buddha Of Suburbia's title track welcomes back an incarnation of Bowie we'd not really heard from since 1971's Hunky Dory. Here, the wistful songwriter with big ideas returns, as Bowie aptly paints a picture of naïve aspirations, shackled by the weight of conformity in a suburban prison. Clearly he's singing from experience here, while also alluding to the narrative of Karim Amir (the television series' title character) and, really, every alienated dreamer everywhere. Bowie is taking stock of his career, too, with a musical reference to Space Oddity's four-chord motif and, fascinatingly, 1970's All The Madmen, with which it shares its surreal outro lyric. Once again, and for the first time in a long time, Bowie taps into a pop-cultural mood: with Britpop in the ascendency and musical identity being a paramount concern to the chart-topping bands of the day, it's fitting that Bowie (whose influence was palpably rippling throughout the movement) realigned himself with his venerated younger self.
Comments
comments
Stream it: "This Beat Is Poptronik – Year-end 2021"
Surprise everyone! Guess our readers might not have expected to see this from us yet, but. We decided to get our year-end summing up tied up early this year, simply because why not. We have put together another "This Beat Is Poptronik" playlist for your listening pleasure. Dive in for a listen HERE.
To be honest, 2021 was another challenging twelve months that we don't wish to dwell on too much. Know we are thankful for science and for Covid vaccines. The return of live music, the arts and all entertainment events. (i.e. the core of what lies at the heart of EQ Music Blog).
Our year-end 2021 playlist is choc-full with over 15 hours of killer, pop, electronic and alternative tracks. You'll find everything from massive hits to indie gems.
We hope your ears are ready for the poptasticness of "This Is Beat Is Poptronik – Year-End 2021" edition which awaits you …
You will find established artists such as Years and Years, Kylie, MARINA, Sigrid, CHVRCHES, Troye Sivan and Charli XCX. Alongside the best break out acts of 2021, (in our opinion) Kim Petras, Griff, Mimi Webb, Baby Queen, Self Esteem, Holly Humberstone, Gracey and Alfie Templeman.
As you would expect, there is a healthy sprinkling of our long-time blog favourites also making appearances. Max Barskih, Sergey Lazarev, Avec Sans, morgxn, Greyson Chance, Darin, Hayley Kiyoko, Autoheart and Allie X, to name but a few.
I could give a shout out to many more names featured on the playlist. Yet, I am going to nip this summary in the bud. Stopping short before I traverse the line of sounding like I am making, crazy long-ass acceptance speech. As is the done thing at the Oscar's.
Music has been our saviour. Our friend in times of need. Our comfort in times of struggle. We curated this playlist with only this thought in our minds. That you, our readers, discover some great tunes and artists that you might have overlooked in 2021.
We give thanks to all the artists who helped us through 2021. You are all stars in our eyes.
Former Specials member Neville Staple announces new album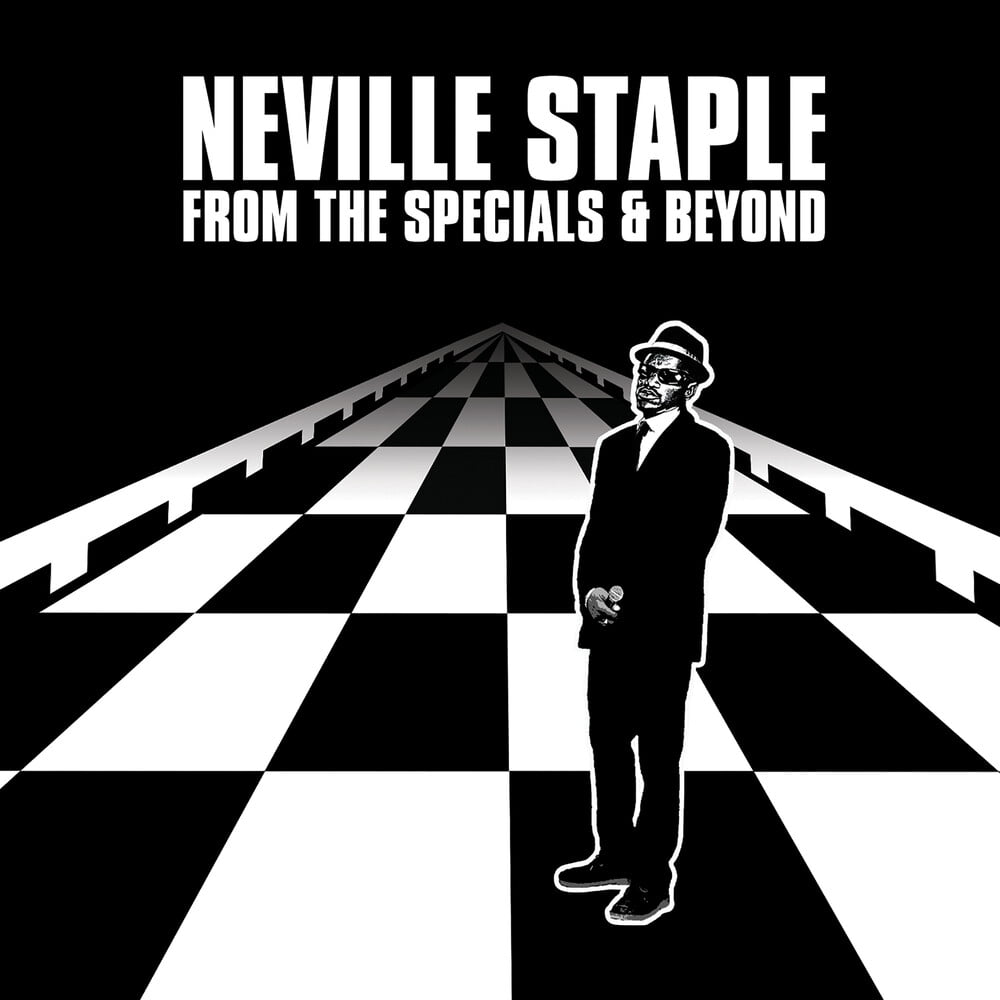 Former member of The Specials Neville Staple has announced his latest solo album, From The Specials & Beyond.
The record will find the 66-year-old ska veteran revisiting the songs of his past, and includes collaborations with Staple's wife and co-vocalist Sugary Staple, reggae artist Clint Eastwood, Quadrophenia actor Gary Shail, rocksteady legend Derrick Morgan and founding Selector member Neol Davies.
"This has been one of my favourite albums to work on," Staple said in a press release. "Each song has a special and personal meaning to me. I wanted to celebrate the roots of my own music journey, with 2 Tone being at the forefront of each song, in the sound and in the lyrics.
"Stomping music, with sometimes serious commentary, but all presented in a fun, danceable, singalong spirit. That's the 2 Tone way. Our way. And the special guests were amazing to work with too, especially Derrick Morgan, one of my early inspirations.
"With superb contributions from Sugary and the band, plus other star guests, this album is set to be a real 'stand out' one, that makes me proud of my career to date."
From The Specials & Beyond will be available on all formats from 10 December. 
From The Specials & Beyond tracklisting:
1. Right from Wrong
2. Celebrate with You
3. Can't Take No More
4. Don't Let It Pass You By
5. Stand By Me
6. Something's Wrong
7. Housewives Choice (featuring Derrick Morgan)
8. Please Don't Leave Me Lonely
9. What's Really Going On (featuring Gary Shail)
10. Miss Dis N Dat (DJ Mix) (featuring Clint Eastwood)
11. Way of Life (Pandemic Mix) (featuring Neol Davies)
12. World Turned Upside Down
Comments
comments