Megan Fox Gets Rainbow Manicure In Honor Of Pride Month
Megan is a proud bisexual woman!
The Rogue star celebrated Pride month by painting her nails a rainbow color and showed them off on Instagram while mentioning her own bisexuality.
"Putting the B in #LGBTQIA for over two decades," she wrote in the caption with two rainbow emojis.
Fox also talked about her own sexuality during a previous interview with Esquire. "I have no question in my mind about being bisexual," she said.
"I think people are born bisexual and they make subconscious choices based on the pressures of society," Fox added.
The Transformers star also talked about her taste in women and said that sometimes she can be a "hypocrite" when it comes to sleeping with another woman because she wouldn't want to date a bisexual girl.
"I would never date a girl who was bisexual because that means they also sleep with men," she said. "And men are so dirty that I'd never want to sleep with a girl who had slept with a man."
However, there have been a few famous celebrities who have caught Fox's attention.
"I could see myself in a relationship with a girl — Olivia Wilde is so sexy she makes me want to strangle a mountain ox with my bare hands," she joked. "She's mesmerizing."
"And lately I've been obsessed with Jenna Jameson, but… oh boy," Fox added.
Fox is a proud bisexual woman! And she got the perfect manicure to represent that.
BuzzFeed Daily
Keep up with the latest daily buzz with the BuzzFeed Daily newsletter!
(Update) Colin Kaepernick Lands Workout With Las Vegas Raiders
After Mark Davis, owner of the Las Vegas Raiders, stated he would give Colin Kaepernick a chance to play on his team, it appears that Kaepernick may be one step closer of getting back into the NFL.
"[Kaepernick] sacrificed a lot of the things that he could've been doing in his life to get a message across about police violence and equity and inclusion in America, and I stand by that."

Mark Davis says he fully supports Kap rejoining of the NFL

📝https://t.co/S4l2y8RvGa pic.twitter.com/TUa0s8pYtx

— NBC Sports Bay Area & CA (@NBCSAuthentic) April 28, 2022
According to TMZ, Kaepernick landed a workout with the Raiders that is scheduled to take place this week. The site also says that the 34-year-old has increased his workouts for his upcoming event with the team.
Kaepernick has been preparing like a madman for this for years — but has recently ramped up his workouts in the last few months for this specific moment.
The former quarterback hasn't played professional football for six years. When asked about his skillset, Kaepernick responded:
Bring me in for a workout. That's the best way to tell.
Kaepernick on his message to NFL teams concerned on him being out of the league for 6 years –@komonews pic.twitter.com/ryllJOlVgB

— Niko Tamurian (@NikoTamurian) March 23, 2022
As you know, Colin Kaepernick last played with the 49ers after six seasons with the team. In 2016, he decided to kneel at the 49ers and Green Bay Packers game to protest police brutality and the injustices of minorities. Many viewed his act of kneeling as disrespect and others, especially Black people, supported his stance. Eventually, the 49ers released Kaepernick from the team.
In 2017, Kaepernick filed a grievance against the NFL under the collective bargaining agreement. He alleged "collusion against signing him to an NFL contract," ESPN reports. A settlement was reached in 2019 and a nondisclosure agreement is in place.
Roomies, what do you think about this?
Get To Know The Rising Artist DripLee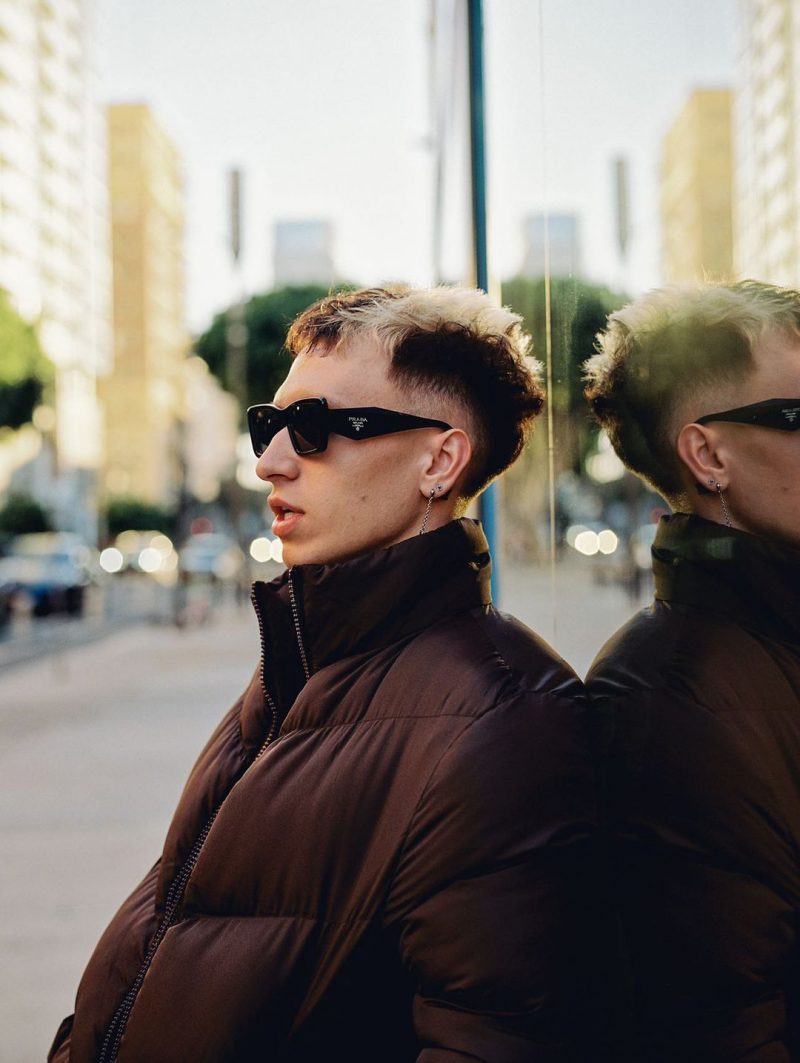 1. Hi DripLee! How are you?
Refreshed & better than I've felt in a long time
2. Where are you from?
I was originally born in Long Island, NY but I moved to Tampa, Fl when i was around 11 years old and i been here ever since.
3. How did you get into music?
I started writing music around 16 years old as a joke, and then gradually over time I started to take it more seriously and find a passion in it.
4. What is your greatest achievement as a musician?
I would say one of the greatest achievements/feelings I've experienced so far was at my live show I did in September 2021 in LA when the crowd was saying the words to my songs word for word. One of the greatest feelings ever.
5. What are 3 words that describe your music?
Genuine, Natural, Versatile
6. What do you want people to take away after listening to your music?
I just want people to be able to listen to my music as an escape from the real world. I want them to feel my songs and relate to them personally.
7. Who inspires you the most musically?
I'd say my two biggest inspirations in music are juice wrld, and Chester Bennington from Linkin Park. Rest In Peace to both of them
8. Who is one artist you wish you could work with?
This goes hand in hand with the last question for me. I would've loved to have shared a track with juice wrld.
9. Tell us about any new music you have coming out? When is coming out? What is it about?
I'm currently working on a 12-song project, looking to drop it somewhere between September-December. I don't have an exact date for it yet. This project will be a representation of my life from start to finish. You'll hear the emotions in each and every track from start to finish.
10. Anything else you want the audience to know about you?
That we are just getting started, things are about to heat up.
Follow Driplee on Instagram.
Check out his music on Spotify.
Kim Kardashian Apologizes To Family For How Kanye West Treated Them
"I protected that for so long, but I said I will never let that happen to you guys again."
If you've been following Kimye over the years, you'll know that at times throughout their seven-year marriage, Kanye West publicly aired his grievances toward his now-ex-wife, Kim Kardashian.
Before she filed for divorce in February 2021, Kim sporadically found herself being called out by Kanye, who has bipolar disorder. Perhaps the most notable instance was during a series of tweets in 2020 where he claimed she'd tried to force him into a mental health facility against his will.
He also publicly revealed some of his and Kim's most personal and private information onstage at a political rally, when he claimed that they'd planned on having an abortion when the mogul was pregnant with their first child.
But as well as speaking out against Kim, Kanye also appeared to clash with her family, namely her mom, Kris Jenner. He branded the mother-daughter duo "white supremacists" and infamously called the matriarch "Kris Jong-Un," before sharing a screenshot of his texts with Kris, in which he asked her if she wanted to "go to war" when she hadn't messaged him back.
At the time, Kim wholeheartedly defended Kanye, releasing a statement in July 2020 speaking publicly about his bipolar disorder for the first time in a bid to help break the "stigma and misconceptions" around mental health.
A couple of years prior, she defended the rapper when he posted a string of tweets about his love of President Donald Trump. He went on to visit Trump at the White House as he embarked on his own presidential run, which he later admitted had "embarrassed" Kim.
Now, with Kim having parted ways from Kanye — and gotten in a new relationship with Pete Davidson — it looks like she's reflecting on the tumultuous past marriage as candidly as ever.
In the latest instalment of Hulu reality series The Kardashians, which aired on Wednesday night, Kim sat down with her family to address the way that Kanye has treated them over the years.
In the episode, we see Kim hosting a small dinner at her home to catch up with her nearest and dearest, including Khloé, Kendall, Kourtney and her then-fiancé Travis Barker, and Kris and her boyfriend, Corey Gamble.
Kris tells Kim that she's received a text from her "friend" warning her about the release of a new song from Kanye, which prompts concern given that at the time that the episode was filmed, the rapper had begun to publicly speak out against his and Kim's divorce.
He continued to label the mogul his "wife" during an appearance on the Drinks Champs podcast and claimed he'd "never even seen" the legal papers, while expressing his annoyance at her for joking about the split during her Saturday Night Live monologue in October.
Looking uneasy, Kim says she's received the message too, before reading it aloud to the group: "Kanye's coming out with a new rap song." She goes on to speculate, "It means he's talking mad shit about me and probably saying whatever."
Jumping in to defend her sister, Khloé tells Kim: "Most men are not trashing the mother of their kids like that publicly. We don't have to sit here and throw stones back, we take it on the chin."
"You are the mother of his kids," Kris notes, adding that Kim has "done nothing but be great" to Kanye. She elaborates further in a confessional: "When people are saying disparaging things about any of us, it hurts all of us. Because one day your kids are gonna read all of it, and see all of it. And that's something that everybody has to be really aware of."
Meanwhile, Khloé tells Kim: "The truth always prevails." Kendall agrees, adding: "Karma is always gonna be on your side."
Remaining calm, however, Kim reassures her mom and sisters that she'll "never stoop" to Kanye's level. "I think that I will never stop being me," she says. "All I can do is control how I react to something."
And Kim goes on to address Kanye's past treatment of not just her, but her family members too.
"I can't control how he treats me, or how he's always treated you guys," she says. "I protected that for so long, but I said I will never let that happen to you guys again."
Further commenting on Kanye's past spats with her family in a confessional, Kim admits: "I do recognize the impact that my relationship has had on my family, and that I've never had the opportunity to just say, 'I'm sorry guys.'"
Kim goes on to tell her family, "For once in my life, I feel strong. I'm not gonna let anyone treat you guys a way — or myself."
As we now know, Kanye did end up releasing a song mid-January, titled "Eazy," which contains a scathing reference to Kim's boyfriend Pete. "God saved me from this crash / Just so I could beat Pete Davidson's ass," Ye raps.
Shortly after the track's release, Kanye went on to spend months sharing Instagram posts slamming both Kim and Pete, throughout which the mogul largely remained silent.
He shared a bunch of videos accusing Kim of purposefully excluding him from their daughter Chicago's fourth birthday party, claiming that he "wasn't allowed" to know where the location was.
He later demanded an apology from the "entire family," tagging all of the Kardashian-Jenners in a hastily-deleted Instagram post that requested they all "take accountability" and stop trying "to bully" him.
And after Kanye also accused Kim of trying to "antagonize" him by letting their daughter North wear makeup on TikTok, the beauty mogul ended up issuing a statement to her Instagram story calling him out for his "constant attacks."
"Kanye's constant attacks on me in interviews and on social media is actually more hurtful than any TikTok North might create," Kim wrote.
"I have wanted nothing but a healthy and supportive coparenting relationship," she added. "It saddens me that Kanye continues to make it impossible every step of the way."