Mother Of Future's Child Blasts Rapper For Allegedly Calling Her Derogatory Name In Message To Their 8-Year-Old Son
Brittni Mealy, the mother of Future's 8-year-old son Prince, is putting the rapper on blast for allegedly calling her out of her name in a message sent to their 8-year-old son.
Though they were once engaged, things have clearly soured between Future and Brittni. After breaking up in 2018, around the time when Joie Chavis was pregnant with Future's child, the couple appeared to still be friendly for their son.
But now it seems things have gotten hostile between them. On Tuesday night, Brittni shared alleged screenshots that appeared to be a text conversation between Future and their son.
In the messages, Future allegedly called Brittni a h*e while speaking to their son about buying clothes.
The alleged message showed Future say to his son, "Tell your mom," to which the boy responded, "Tell my mom what."
Future told Prince to tell Brittni to have her buy him some clothes before he allegedly texted his son, "Your mother is a h*e."
Brittni also alleged child abuse in a separate message she posted to her Instagram story.
Future stepped into The Shade Room under the initial post to insinuate Brittni is lying about the messages by leaving a "cap" emoji in the comments.
This fired Brittni up, who responded with a lengthy message in her IG story.
"TF I GOT TO LIE FOR YOU SAID IT definitely your # and his SO STAND ON IT," Brittni wrote.
She also threatened to release recordings if he continued to speak out. You can read her message below:
While Future didn't have much else to say, he did tweet "Pray for Her" in response to her rant.
Want tea directly in your text inbox? Hit us up at 917-722-8057 or  click here to join!
Dear Evan Hansen Cast Plays Who's Who
"I just know I've ruined a lot of takes with laughter."
And to celebrate, we had Nik Dodani, Ben Platt, Colton Ryan, Kaitlyn Dever, and Amandla Stenberg join us to play a super-fun game of who's who.
We found out who's most likely to burst out into song…
…who's most likely to laugh during an uncomfortable situation…
…and who's most likely to break character and start laughing.
We even found out who's most (and least) likely to accidentally like one of their crush's old IG pics.
And be sure to catch Dear Evan Hansen, which is in theaters now!
BuzzFeed Daily
Keep up with the latest daily buzz with the BuzzFeed Daily newsletter!
Hamilton Facetime After Emmys And More Celeb Tweets
Britney Spears Told The Story Of Justin Timberlake Giving Her A "5 Minute Pep Talk" Before Her 2001 MTV VMAs Performance After He Finally Apologized For His Past Treatment Of Her
This is the second time that Spears has made reference to her ex-boyfriend since he extended an apology for his past treatment of her following their 2002 breakup.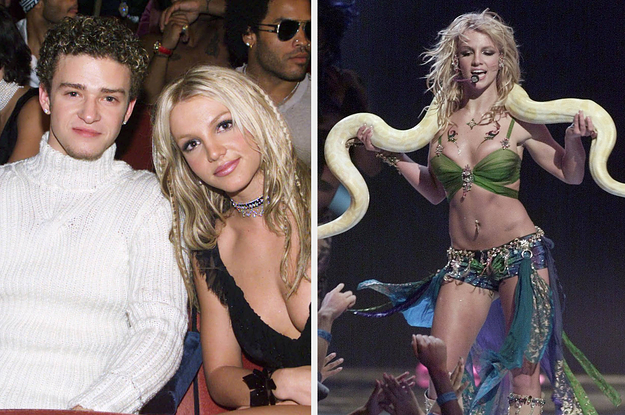 ---