Nicole Kidman Says Keith Urban Doesn't Mind Sex Scenes
"He doesn't know much about what I'm really doing."
During a recent appearance on E! News' Daily Pop, Kidman revealed what it's like to shoot sex scenes when she has a husband at home — and she said that Urban doesn't mind her taking off her clothes at work.
"My husband is an artist, so he understands all of it, and he also does not get involved," Kidman said.
"He sees the show at the very end when it's a show, all edited together, and he's fresh eyes," she added. "He doesn't read any script, he really doesn't know what's going on on the set, he's got his own career that he's completely absorbed in."
Kidman also joked that Urban "doesn't know much about what [she's] really doing," so it works out for the both of them.
The Nine Perfect Strangers star has been married to the country crooner since 2006. Together, they share their two kids, Sunday and Faith.
In honor of their 15-year wedding anniversary, Kidman shared a steamy picture on Instagram of Urban licking her neck.
"Happy Anniversary, baby! 💋💋💋," she captioned the pic.
"Happy Anniversary, baby girl!!!!!!!" Urban also wrote on Instagram. "My life started when you said 'I do' 5475 days ago today ♥️♥️🌹🌹."
As artists, these two get one another. And I'm glad they don't let their work interfere with their romance.
BuzzFeed Daily
Keep up with the latest daily buzz with the BuzzFeed Daily newsletter!
Dear Evan Hansen Cast Plays Who's Who
"I just know I've ruined a lot of takes with laughter."
And to celebrate, we had Nik Dodani, Ben Platt, Colton Ryan, Kaitlyn Dever, and Amandla Stenberg join us to play a super-fun game of who's who.
We found out who's most likely to burst out into song…
…who's most likely to laugh during an uncomfortable situation…
…and who's most likely to break character and start laughing.
We even found out who's most (and least) likely to accidentally like one of their crush's old IG pics.
And be sure to catch Dear Evan Hansen, which is in theaters now!
BuzzFeed Daily
Keep up with the latest daily buzz with the BuzzFeed Daily newsletter!
Hamilton Facetime After Emmys And More Celeb Tweets
Britney Spears Told The Story Of Justin Timberlake Giving Her A "5 Minute Pep Talk" Before Her 2001 MTV VMAs Performance After He Finally Apologized For His Past Treatment Of Her
This is the second time that Spears has made reference to her ex-boyfriend since he extended an apology for his past treatment of her following their 2002 breakup.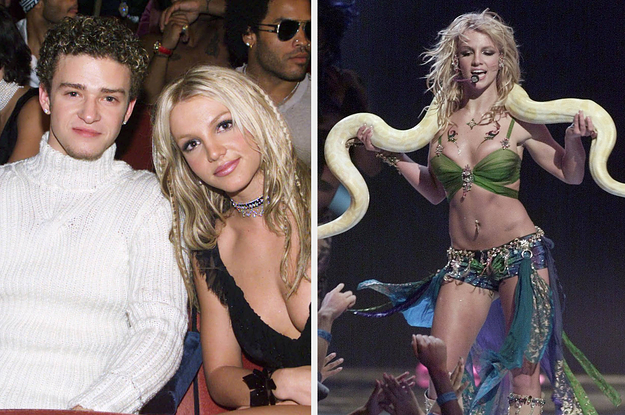 ---