Ryan Reynolds Recalls Making First Move On Blake Lively
"I was just begging her to sleep with me."
While recently appearing on the SmartLess podcast, the Hitman's Wife's Bodyguard actor recalled making the first move on wife Blake Lively when they first got together.
"I met Blake on the darkest crease in the anus of the universe called Green Lantern," Reynolds jokingly recalled. "We were friends and buddies."
"About a year and a half later, we went on a double date, but we were dating separate people," he continued.
The comedian explained that he and Lively "hung out" and "always kind of kept in touch, but casually."
"Next thing you know, she was going to Boston, I was going to Boston, and I said, 'Well, I'll ride with you,'" he recalled. "We got on the train and we rode together. I was just begging her to sleep with me."
But when the two decided that they wanted to take their relationship out of the friendship zone, Reynolds said it happened like something "out of a fairy tale."
"A week later, I was like, 'We should buy a house together,'" he said. "And we did."
That was it. The pair got married in September 2012, and the rest is history.
BuzzFeed Daily
Keep up with the latest daily buzz with the BuzzFeed Daily newsletter!
Male Actors Who Went Full Frontal Nude For Roles
"I strolled onto set, nothing on, and started that particular soliloquy."
Filming hot and steamy scenes for movies is a pretty common occurrence, but it's a whole different story when it comes to male actors actually baring it all on camera.
That's why when an actor does agree to go full frontal onscreen, it makes headlines — but if you ask them about it, a lot of them are pretty nonchalant about the whole thing!
Here's what these stars had to say about baring it all:
1.
Jesse Williams – Take Me Out
2.
Chris Pine — Outlaw King
3.
Ben Affleck — Gone Girl
4.
Ewan McGregor — Multiple Films
5.
Tom Cruise — All The Right Moves
6.
Michael Fassbender — Shame
7.
Jude Law — Dom Hemingway
8.
Kevin Bacon — Wild Things
9.
Jason Segel — Forgetting Sarah Marshall
10.
Richard Gere — American Gigolo
11.
James McAvoy — The Last King of Scotland
Keyshia Cole Makes It Clear That She Misses Antonio Brown…"A Lot"
New celebrity dating rumors seem to pop up every day, as your faves love to keep their fans guessing regarding their love life—but now Keyshia Cole is the latest to be at the center of speculation thanks to her recent posts on social media. Taking to her Instagram stories, Keyshia Cole made it abundantly clear (via multiple posts) that she misses her recent musical collaborator Antonio Brown, not a little bit, but "a lot."
Last month, Antonio Brown shared that he was working on his first album "Paradigm" and he enlisted Keyshia Cole to feature on the first single from the upcoming project. The two have been teasing the video for the album's first single, "Don't Leave" and have developed a friendship along the way. However, based on her recent social media posts, fans are speculating there may be a little more to the equation.
Posting photos of the two together on her Instagram stories, Keyshia Cole wrote "Miss him! A lot" and "Missing him a lot." In record speed the Internet went into overdrive with theories and predictions that the two could possibly be more than friends—although as of now, neither has spoken publicly about the rumors.
Keyshia is so enamored with Antonio's new music that she previously stated that she believes the unreleased project is worthy of the highest honor in music…a Grammy. It appears that the music video should be dropping soon, which will give fans the opportunity to check out the chemistry between Keyshia and Antonio up close and personal.
Want tea directly in your text inbox? Hit us up at 917-722-8057 or  click here to join!
Asian-American artist & Thai Refugee Star2 Releases New Song "Big Bands" feat. $tupid Young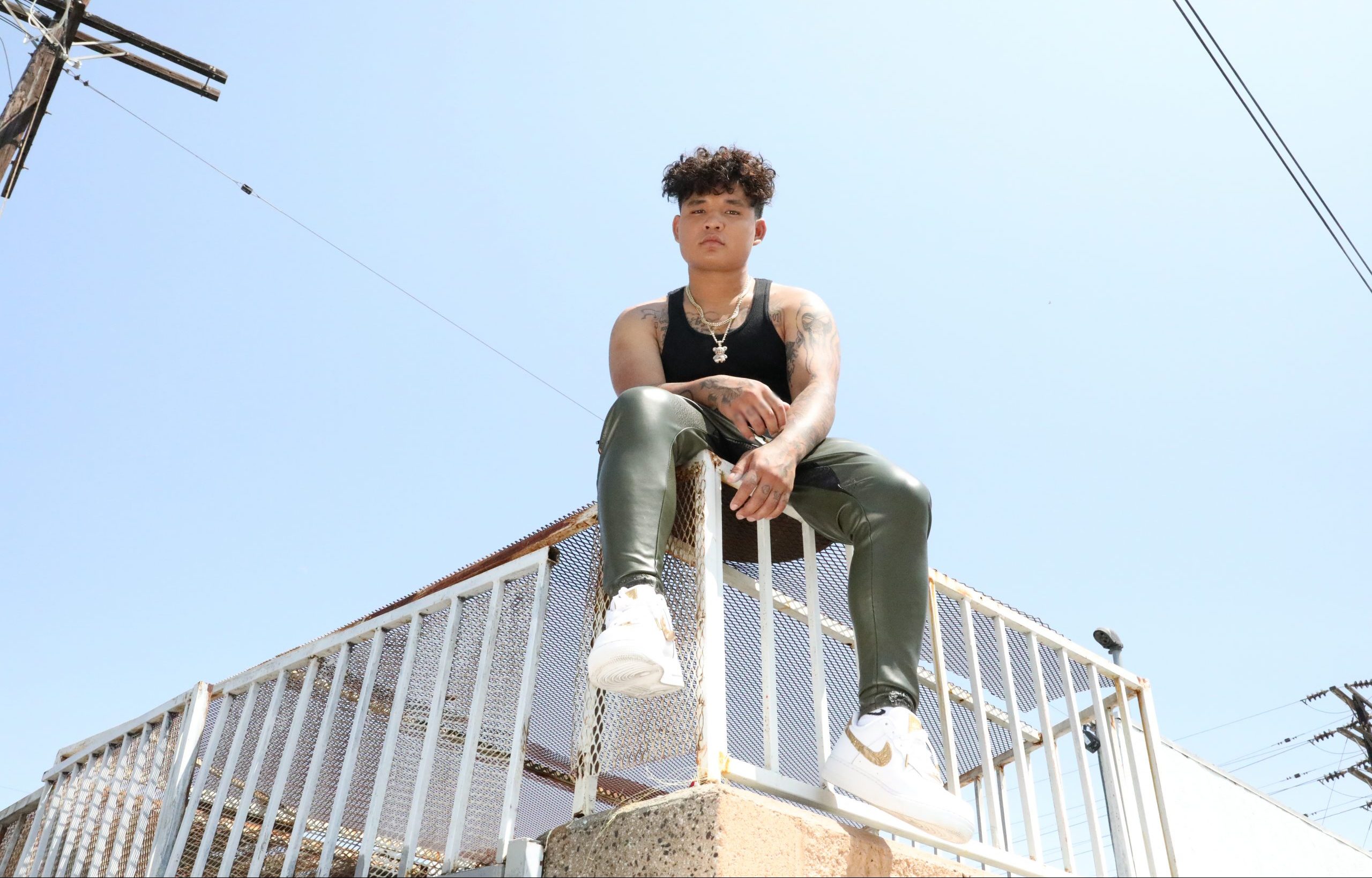 Today, Asian-American artist and Thai refugee Star2 releases his new single and video "Big Bands", featuring acclaimed gold-record, Long Beach rapper, $tupid Young. "$tupid Young reps the Asian community and paved the way for all Asian rappers in the industry," says Star2, referring to the icon.
The track is the sixth on his upcoming Real Life EP featuring Luh Kel ("I Wanna Get F'd Up") and Lil Poppa ("Real Life"). It follows his last two hits: "Thinkin Bout You" (1M views on YouTube) and "Run Away" (5M views on WorldStar Hip Hop). Star2 recently recorded a song which features superstar Soulja Boy; the two have filmed a music video with Luh Kel to drop later this summer.
Star2 is an Asian American singer, songwriter, and rapper from San Diego, California who stunningly fuses pop, R&B, and hip-hop for a captivating collision of sound. A true survivor, Star2 was born into a refugee camp in Thailand. His people, the Ka-ren from Burma, have suffered genocide by the Burmese military and Myanmar government. His family walked 500 miles after their village was burned to the ground and attacked by soldiers. The camp, Mae La, is one of nine at the border with Myanmar, and has over 55,000 people.
With no father or mother, his grandmother was chosen in a lottery at the camp to migrate to the U.S. and took six-year-old Star2 along with her four other children to begin a new life. Even in the U.S. he faced adversity, growing up in poverty surrounded by gang violence. Those extreme hardships though, only pushed him further into greatness as he found comfort within music.
Since 2020, the prolific songwriter has released a series of genre-bending singles that have entranced audiences with superstar producer Chico Bennett (Prince, Madonna, Lady Gaga, the Killers, Hillary Duff, Britney Spears). His collaborations with acclaimed rappers Luh Kel, MarMar Oso, YSN Flow, and Lil Poppa have gotten him noticed. He also has received more than 1 million and 4 million views respectively on two separate singles debuted on WorldStar Hip Hop. Thinkin Bout You, his latest romantic pop single, has one million views on YouTube and over 800 Tik Tok and Reels videos. He has upcoming singles and music videos completed and due for release with Soulja Boy and two more with Lil Poppa.
Inspired by music greats Tyga and Justin Bieber, Star2 is making a bold mark with an intensely loyal fan-base in the U.S. and more recently in Thailand and the UK. Crafting a unique style of modern R&B, his suave sound oozes with a spirited soul. Star2 also has a playful, fun-loving, and charming side on full display in his video blog series — The Adventures of Star2. Offering behind the scenes footage of his music videos, he also narrates a 12-day backpacking adventure to Alaska, jokes with his friends jet skiing, snowboarding, cooking with gourmet chefs, boxing, deep-sea fishing, and performing in the studio. With over 1 million streams to date on Spotify and after garnering acclaim from Allhiphop, Earmilk, Worldstar, Notion and many others, Star2 is a compelling force.
Connect with Star2 on social media for updates on new music, videos, and more;
https://www.instagram.com/star2official
https://twitter.com/star2official
https://www.facebook.com/ItsStar2
https://www.tiktok.com/@star2official