Saweetie Collabs With McDonald's For New "Chaotic" Meal
"McDonald's employees gonna be FED TF UP."
Earlier today, McDonald's announced that they'll be teaming up with Saweetie for their new celebrity meal collaboration.
The fast-food chain said the Saweetie meal will consist of a "Big Mac, four-piece Chicken McNuggets, medium fries, medium Sprite, Tangy BBQ Sauce and 'Saweetie 'N Sour' Sauce," which is basically Sweet 'N Sour Sauce.
But even though this sounds exciting, fans couldn't help but express their disappointment about how complicated Saweetie's new menu is.
The limited-time meal also comes with "icy new packaging," which is inspired by Saweetie's 2018 breakout song, "Icy Grl."
"McDonald's and I run deep — from growing up back in Hayward, California, all through my college days — so I had to bring my icy gang in on my all-time favorites," Saweetie said about her new meal in a statement.
"Depending on the mood I'm in, there are so many ways to enjoy my order. I like to keep things fresh," she added along with her "Fast (Motion)" lyric, "I know that's right."
The "Saweetie Meal" will be available on August 9. If it's anything like the BTS, Travis Scott, and J Balvin meal, then you know it'll sell out fast.
BuzzFeed Daily
Keep up with the latest daily buzz with the BuzzFeed Daily newsletter!
Hamilton Facetime After Emmys And More Celeb Tweets
Britney Spears Told The Story Of Justin Timberlake Giving Her A "5 Minute Pep Talk" Before Her 2001 MTV VMAs Performance After He Finally Apologized For His Past Treatment Of Her
This is the second time that Spears has made reference to her ex-boyfriend since he extended an apology for his past treatment of her following their 2002 breakup.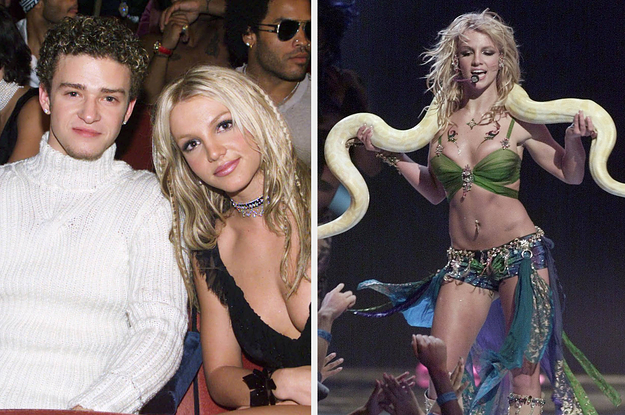 ---
The 25 Best Love Island UK Contestants, Ranked
Lovely, lovely Kaz, always stylish, has this infectious, confident, energetic kindness. Also, she is ridiculously good in an argument.
Unfortunately, many Series 7 men were blind. Kaz spent her first days with an uninterested Toby (who we'll get to, don't worry), then she went on dates with the A+ Teddy and the too-bad-to-discuss Danny, both of which did not go anywhere except the aces friendship couple of Kaz and Aaron. Then Tyler walked in, charm, extraversion, and beauty headed straight for Kaz, and she was smitten. Though, quite soon, Tyler forgot she existed at Casa Amor, which was the catalyst's for Kaz to couple up with Matthew. In the aftermath, Kaz calmly, clearly, concisely, extremely intelligently ripped Tyler to shreds. 
But they gravitated towards each other again. Within weeks, Tyler asked Kaz to be exclusive in an homage to Love Actually because Kaz adores rom coms. The couple came in fourth place, but they should have come in at least third. At least. Kaz was astute, fun, wise, empathetic, suave, and an exceptionally first-rate friend, notably to Liberty. Their perfect friendship was the best relationship of Series 7 by a thousand miles.
If you think the treatment of Kaz, including how she and Tyler placed fourth as the first entirely Black couple in a finale, does not have to do with racism, look inward and see how wrong you are. Love Island isn't good to Black women, particularly dark-skinned Black women. Kaz had to swim upstream in a system designed to eliminate her from the show. She isn't on this list because of that, she's here because of her impeccable personality and (somewhat) her drama, but the role racism played in Kaz's experience cannot go unmentioned. 
During all the fights, snakes, and lesser men vying for superior women, Kaz was battling a much more prodigious war, one she did not sign up for.
In the end, Kaz slayed the lawless, icy, ever-reigning goliath: Love Island.