SONG: Alex Alexander – 'Dopamine' » Scandipop.co.uk
What's this? New music from Swedish artist Alex Alexander. The second single to be taken from his forthcoming album. This is 'Dopamine'.
What's it like? A neon-inspired synthpop gem that's practically cinematic in its soundscape. Its own slow-release dopamine is its decision to hold the sax back until you're almost at the end – before unleashing it in all its glory!
Written by? Alex himself, along with Johan Randén.
More from Alex? Check out his previous single – in much the same style, too – 'Love Taker'.
You can find 'Dopamine' on our Best New Synthpop playlist.
Watch "I Know That He Loves Me" by Autoheart
This was a good spot if, I DO say so myself. London-based indie-pop group Autoheart dropped "I Know That He Loves Me", on Adele New Music Friday. The track is the first taste of their third studio album, "hellbent". And, it looks like the band are going with their plan of releasing this album on the 29th, October. Which isn't very long to wait, is it? I for, one, am very hyped at the news. More gorgeous Autoheart songs are on the way. I know without hesitation these will be worth the wait. And will also undoubtedly be very, special pieces of music, as always is the way with them.
But there is more… they also unleashed a stunning music video for the new track. (Another, because all of Autoheart's music videos are beautiful art forms in themselves). Directed by Joseph Wilson, the clip focuses on strong visual storytelling. A young man is attempting to make sense of his feelings. Yet is confused and torn by having being raised on the teachings of religion. Confliction arises when coming into contact with sources of discrimination, and attempts at brainwashing and propaganda take hold. His soul is troubled, but he is strong of self-worth. He looks to the light and makes his way in life the best he can.
"I've been caught up in a whirlwind, I've been living in a dream. And, I'm losing all perspective nothing's ever what it seems. But I know that he loves me, I know that he loves me back." (lyrics)
The song narrative and the candid, almost poetic lyricism, contained within are of the high standard they always meet. This is why I am always happy to wait for new music from the band. They are consistently good. When I am writing about them. They make me really think about the subject at hand on a psychological level. No other band does this to me, but Autoheart does. I have listened to and watched the track multiple times, absorbed a lot from it. Wow, do I feel, enriched. I cannot imagine the feelings that will surge through me when the album drops. I know listening to what Jody, Barney, and Simon have to say. Will only help me have a greater understanding as an LGBTQ ally and become a better human being, though.
Connect with Autoheart
Facebook: https://www.facebook.com/Autoheart
Twitter: https://twitter.com/Autoheart
Instagram: https://www.instagram.com/autoheartvision/
Watch "Time" (Hearts Full Of Love" by Erasure
Hello, new Erasure video, what a pleasant sight for my eyes you are!
You may or may not have seen the legendary synth-pop duo of Vince Clarke and Andy Bell surprise-released the "Ne:EP" while setting out on the UK leg of "The Neon Tour" two weeks ago. (They have been randomly popping up on TV doing some promo about it.) Because as Andy stated, he no longer updates, has turned off social media. This release may have indeed passed you by. (I am an Erasure Info subscriber and had the heads-up about this). It also made some kind of sense to unleash a video for the EP's lead track "Time" (Hearts Full Of Love) on the weekend these tour dates started to be wrapped up.
With the tour dates rescheduled more than once. The "Ne:EP" has been issued as a little extra bonus. An add-on if you will, to the eighteenth studio album "The Neon" and "The Neon Remixed" edition. In addition to the track "Secrets" which appears on the (remixed edition) "Ne:EP" is comprised of four new tracks that didn't make the album.
That was a lot of information to take in, wasn't it?… Anyways I hope you've got the gist behind the release of this quite fabulous Stephano Barberis directed music video. The fandom has been quick voicing their approval of this digital-creative masterpiece, because Andy and Vince appear in it. The clip does have a concept of time running through it and is spectacularly visually appealing. The link between this video and the video content Stephano created for "The Neon" tour, is probably being missed by most people, though.
A good call from the record label this time, I think, insisting that this track be released. "Time" (Hearts Full Of Love) is a classic slice of Erasure for me. The track mix used in the video is particularly on-point with their very early hits of thirty-five years ago. Most artists and musicians have (should have) the desire to keep pushing the music forward. But sometimes, giving the fans (loyal and new ones) a few goosebumps of nostalgia once in a while is a good thing. 23 year old me in the front rows of the Hammersmith Odeon on The Phantasmagorical Entertainment Tour is definitely dancing now.
Connect with Erasure
Facebook: https://www.facebook.com/erasureinfo/
Twitter: https://twitter.com/erasureinfo
Instagram: https://www.instagram.com/erasureinfo/
BBC Two to screen new documentary series, The 80s – Music's Greatest Decade?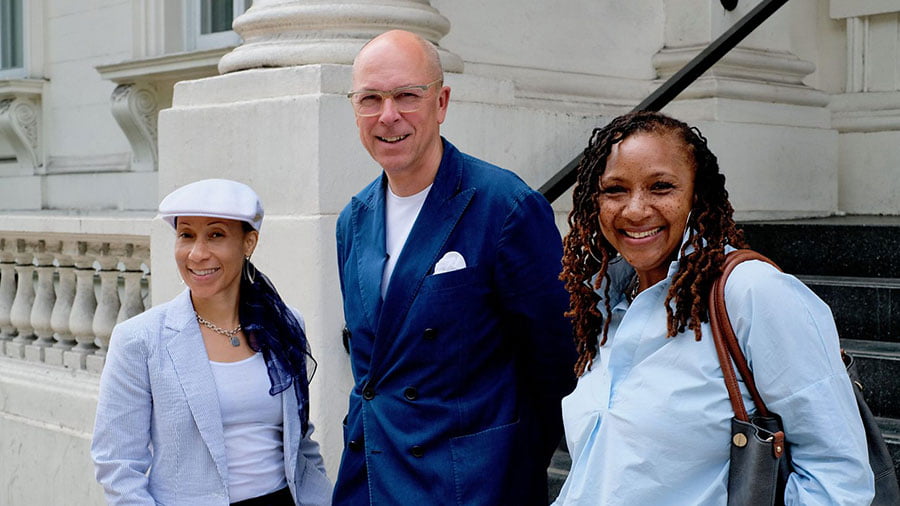 BBC Two is to screen a major new documentary series about the pop music of the 1980s.
Starting Saturday 23 October, The 80s – Music's Greatest Decade? is presented by journalist and author Dylan Jones.
The programme features contributions from Nile Rodgers, Mark Ronson, Jazzie B, Trevor Horn, Bananarama's Sara Dallin & Keren Woodward, Gary Kemp, Mark Moore, Cookie Crew's Cookie Pryce and Suzie Q, Bobby Gillespie, UB40's Ali Campbell & Astro, The Fall's Brix Smith, Sarah Jane Morris and more.
Lorna Clarke, BBC Controller, Pop, says: "I'm delighted that we're going to dissect the impact and influence of the 80s decade, culturally – an experimental period of time that divides opinions hugely."
Dylan Jones says: "Interminable television programmes still suggest the whole episode was nothing but a calamitous mistake, a cultural cul-de-sac full of rotten records by shameful individuals with orange skin and espadrilles. I'm here to tell you this couldn't be further off the mark."
In the first episode, Jones sets out his claim: that the 80s was the most creative musical decade ever. He'll assert that the 80s, unlike other decades, was undefinable by monolithic musical movements such as punk, disco or Britpop, and unleashed a myriad of new musical genres in just 10 years. To support his theory, he'll hear from some of the leading musicians and producers of the era, who were at the forefront of the incredibly diverse music creation.
Speaking in the programme, Nile Rodgers says: "The 80s was the pinnacle for a lot of us musicians who had come from the 60s and the 70s. Reaching that place you had this great explosion of artistry in the 80s that ran the gamut."
Keren Woodward from Bananarama says: "You'd hear something and think, oh that's Bananarama, that's Culture Club, that's Duran Duran – and everyone looked their own way as well."
Episodes two, three and four will feature a mixture of archive performance and music video, handpicked by Jones, which explore themes including the MTV generation; the birth of hip hop, the emergence of house and the rise of the rebels, who deliberately eschewed all they believed to be ostentatiously 80s.
Some of the artists explored in the series include Madonna, Duran Duran, Eurythmics, The Sugarhill Gang, Public Enemy, Bronski Beat and Erasure.
The 80s – Music's Greatest Decade? is produced by Plimsoll Productions. The Executive Producer is Siobhan Logue. It was commissioned by Owen Courtney, Commissioning Editor and Jan Younghusband, Head of Commissioning for BBC Music TV.
To accompany this series, on Friday 29 October, Radio 2's weekly step back in time, Sounds Of The 80s with Gary Davies (Fridays, 8pm-10m), will see Dylan Jones share four of his favourite 80s songs and why they are so special to him, as part of Sounds Of The 80s regular feature, My 80s.
The 80s – Music's Greatest Decade? begins on BBC Two at 8.55pm on Saturday 23 October.
Want more from Classic Pop? Try an issue for only 99p today. Click here for more details.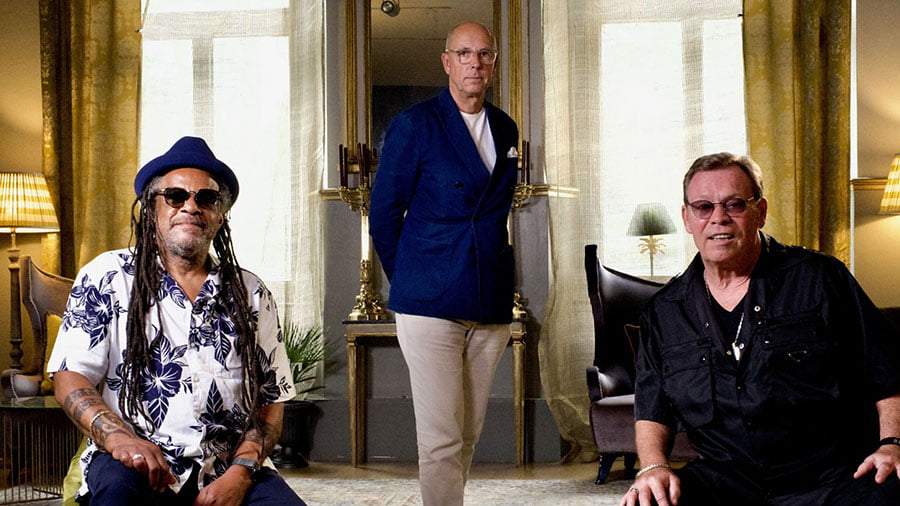 Comments
comments