Spirit Airlines Denies Strike Rumors After 950 Flights Were Canceled
Whew, chile! A traveler's worst nightmare is having a delayed or canceled flight, especially when you have somewhere important to be!  Unfortunately, this was the reality for several passengers flying with Spirit Airlines after they were left stranded in Florida after several flights were canceled and delayed. According to Yahoo News, nearly 950 scheduled flights on Sunday and today didn't happen, which resulted in frustrated passengers remaining inside Ft. Lauderdale and Orlando airports.
Some passengers reportedly waited in line for refunds and other customer service help for hours at the airports, while others camped out at the airport. Passenger Eddie Gordon, and his girlfriend, who was trying to fly home to Philadelphia from San Juan, spoke out about the delays, "First, they said it was the weather, then they said we don't have enough staff." With news of the flight delays and cancellations, rumors online have begun that the airline's workers are on strike, a claim that The Association of Flight Attendants-CWA, which represents Spirit's flight attendants, has denied.
In a recent statement, the association said operational issues were due to weather and technology outages, among other issues. "A few news outlets have incorrectly reported that this may be due to a strike. This is not true. There is no flight attendant strike. Crews are not the issue," the union said.
Spirit Airlines spokesman Erik Hofmeyer also backs up The Association of Flight Attendants-CWA statement regarding the delays via email. "We're working around the clock to get back on track in the wake of some travel disruptions over the weekend due to a series of weather and operational challenges," Erik said. "We needed to make proactive cancellations to some flights across the network, but the majority of flights are still scheduled as planned."
Spirit isn't the only airline that has been having significant delays. American Airlines also canceled 429 flights, which is 14% of scheduled flights, which affected hundreds due to storms yesterday. 
Want updates directly in your text inbox? Hit us up at 917-722-8057 or https://my.community.com/theshaderoom
Gina Huyng Says She's Single After Arguing Over Diddy
After a back-and-forth on social media with Yung Miami about her on-again and off-again boo, Diddy, Gina Huyng stated she was single on Friday. 
While she's not known for rapping, Gina decided to drop a new track and seemingly addressed her relationship status. 
Titled 'Shake My A**,' Gina posted the song with lyrics that read:
Don't got a boyfriend/Ain't got a day one/Single to busy getting this paper.
This may come as a surprise to some since she posted several photos of Diddy hosting the Billboard Music Awards last Sunday throughout the night, and she also included an Instagram story that was captioned:
Baby Daddy is hosting Billboards
If you recall, Gina and Diddy have a long history of dating that dates back to around 2014.

In 2019, she sat down with Tasha K and alleged she was once pregnant by the mogul. Gina also claimed she was offered money to have an abortion.
Gina alleged Diddy was "mentally, emotionally, and physically" abusive. She also stated he would often compare her to Cassie, saying she was "the bad one" and Cassie was "the good one."
The Los Angeles model continued to claim she was pregnant by Diddy, but had two abortions while he offered her $50,000 for one of those alleged abortions.
During the interview, she also stated Diddy hit her in her face "hard and made my nose bleed."
Most recently, she and Yung Miami exchanged a few words after she posted a photo of Diddy kissing her on the cheek and the Miami rapper responded on Twitter.
As you know, rumors of Diddy and Yung Miami have been around since 2021. The two have been spotted at several events together including, the birthday party for Quality Control CEO Pierre Thomas, as well as a New Year's event.
After Yung Miami saw the photo, she responded on Twitter and stated: 
Somebody please give this b*tch some attention," Yung Miami first tweeted. Then, she shared a video of Whitney Houston saying, "you better chill, you better lay low.
Gina replied and said:
If anybody is seeking attention…B*TCH IT'S YOU.
She also told wrote:
Suck my d*ck idgaf.
The two would continue to exchange words, and Yung Miami let it be known she was not going to stop dating Diddy.
I am and that's why I f*ck with yo n***a & ain't coming off him idc how many pics you post."
Roomies, what y'all think about her new song?
90Rackss Releases The Visuals For His New Single "Allegations"


Following the success of "Why Would I Lie," 90Rackss returns with the Rari Digital directed video for "Allegations." "You was my brother, we came from the gutter, we slid for each other but now we ain't s***, n**** ain't stick to the code that s*** made me sick, how could you fold you that scared" […]



Source link
Here Are 50 Famous Historical Figures — You Better Remember At Least 35
We all know what Albert Einstein looked like, but to pass this quiz, you'll need to know a lot more than that.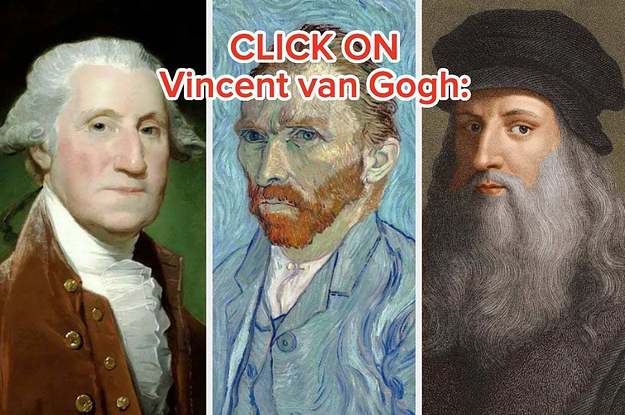 ---