Tony Baker Shares Heartfelt Message After His Son, Along With Two Others Pass Away Due To A Car Accident Celebrity News
Actor and comedian Tony Baker broke his silence today and shared a heartfelt message on Instagram in the wake of the passing of his son, along with two others, after they were tragically killed due to a deadly crash by suspected street racers near Los Angeles, said officials on Tuesday. According to Yahoo News, Burbank police identified Tony's son, Cerain Baker, Jaiden Johnson, and Natalee Moghaddam, as victims of the multivehicle crash, which ended in flames.
The accident occurred at about 11:50 p.m. at the intersection of Glenoaks Boulevard and Andover Drive in Burbank. Investigators said the alleged street racers were driving a Kia and a Mercedes Benz, which hit the victims inside a Volkswagens. The reports state that all three victims died due to multiple blunt force injuries. In addition, the police department revealed in a statement that the victims were ejected from the Volkswagen when the officers and paramedics arrived at the scene.
As the news broke, several people began to overpour Tony Bakers Instagram comments with support and thoughtful messages in his time of need. Tony shared that his heart was completely broken, but he still found the words to thank everyone for the support. Tony wrote, "Myself and My Family are overwhelmed with the love and care from friends, fans and complete strangers. I FEEL the love. I see the text messages and some of the DM's and just want you all to know that it's appreciated."
He continued, "My heart goes out to Jaiden & Natalee's families as well. For those that were at the Vigil on Wednesday nite, you know that I was howling, crying one minute, then crackin jokes the next. Thank You All. And I'm soo sorry that ya'll are sad too."
It is unclear if Burbank police have made any arrests, but we will keep you updated as more information becomes available.
Want updates directly in your text inbox? Hit us up at 917-722-8057 or https://my.community.com/theshaderoom
90Rackss Releases The Visuals For His New Single "Allegations"


Following the success of "Why Would I Lie," 90Rackss returns with the Rari Digital directed video for "Allegations." "You was my brother, we came from the gutter, we slid for each other but now we ain't s***, n**** ain't stick to the code that s*** made me sick, how could you fold you that scared" […]



Source link
Here Are 50 Famous Historical Figures — You Better Remember At Least 35
We all know what Albert Einstein looked like, but to pass this quiz, you'll need to know a lot more than that.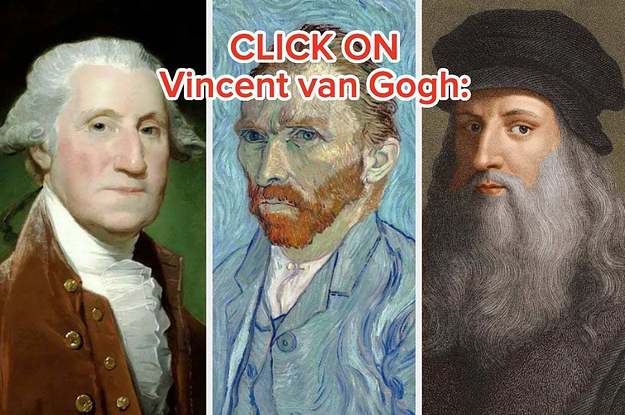 ---
Wendy Williams Does Not Want An Advisor For Wells Fargo
Wendy Williams has been in a nasty legal battle with Wells Fargo for months. The bank has withheld the talk show vet's money because the company believes she is a "victim of undue influence and financial exploitation."
This was after her former financial advisor, Lori Schiller, allegedly stated Wendy is of an "unsound mind" and not capable of handling her own financial affairs.
As a result, a judge has now appointed a financial guardian over Wendy's accounts and she is not happy about it, The Sun reports.
In an exclusive statement obtained by The Shade Room, Wendy's attorney, LaShawn Thomas, stated the 57-year-old doesn't want anyone telling her how to spend her money.
Please be advised that Wendy is not in agreement with the appointment of a financial guardian by the court. Wendy has been very clear that she does not want a financial guardian to tell her what she can and cannot do with her money.
Thomas also states Wendy is capable of handling her own finances.
Wendy feels that she is capable of hiring her own financial advisors who work for and report to her and not to the court.
Thomas also expresses this is an attempt to lessen the wrongdoing of Wells Fargo.
We believe that this story has been put forth in an attempt to lessen the public outcry and regulatory scrutiny mounting around Wells Fargo due to their actions.
Before the judge handed down the decision, Wendy took to Instagram and pleaded with the financial institution to give her access to her money back in March.
She stated:
Wells Fargo has no questions and answers regarding my money. This is not fair. And Lori Schiller and Wells Fargo have this guardianship petition about keeping me away from my money.
Wendy also mentioned her former doctor she fired, and Wells Fargo using her hospital records against her.
Then there's this person. A former doctor had medical information about me that I never even got. It was sent over to Lori Schiller. So, I haven't gotten this stuff. I fired this doctor and, again, all I want to know is where is my money? This is not right, and certainly, this is not fair.
Wendy ended the video with "please let me have access to my money."
Roomies, what do you think about this situation?