Watch "Kinda Need You Here Tonight" by HYYTS
Glasgow's HYYTS, Adam Hunter and Sam Hunter have released their hotly anticipated long player release the "helluvatime" EP. This is great news because the duo has been putting out some stellar tracks in the last year, where they have really come into their own and cemented a signature sound for themselves. Using soft electronic vibes teamed with earnest lyricism, it feels like HYYTS have finally arrived at the place they've been destined for. Speaking about the EP via Instagram HYYTS shared…
"It's the story of falling in love, having your heart, broken and feeling ready to do it all over again but told in reverse".
So going by the tracklisting which opens up with the track "Bad Tattoo" (Previously reviewed here – dreamy delicious, electro-pop teamed with intelligent social commentary) with "Kinda Need You Here Tonight" following hot on its heels does more than to suggest that it has been written post-breakup when still in the process of letting things go. Reality strikes. For instance, you are snuggled into the couch watching a movie when it suddenly hits home, you're alone and there's no longer somebody there to share the experience with. I guess what I'm saying is, the track "Kinda Need You Here Tonight" is about those moments when you are left feeling a little empty and get caught reflecting on the past. Which really isn't such a good headspace to be in.
For the supporting music video, Adam and Sam took advantage of the lifting of social distancing restrictions around meeting up. We see the guys living it up, house party style. It is while they are chilling with their friendship group that memories coming flooding back, and no matter how they attempt to drown them out with a few too many glasses of refreshing Hard Seltzer. Isn't enough to eradicate the heart-break feelings, only mask them.
They goof around but that's what makes them all the more endearing and personable. They also wear their feelings on their sleeve and aren't afraid that we see the raw truth that exists behind their laddish veneer. These are strengths that are seeing HYYTS steadily growing in popularity. A glance will not do, you have to stop and take in, all of the details that HYYTS puts into their songs. This and only this is how you'll get to appreciate their honest brand of pop as much as I do.
Check out the "helluvatime" EP HERE
Connect with HYYTS
Facebook: https://www.facebook.com/hyyts
Twitter: https://twitter.com/hyytsmusic
Instagram: https://www.instagram.com/hyytsmusic/
Making Madonna – Like A Virgin
The Like A Virgin album turned Madonna from a New York club queen to the most famous female artist in the world…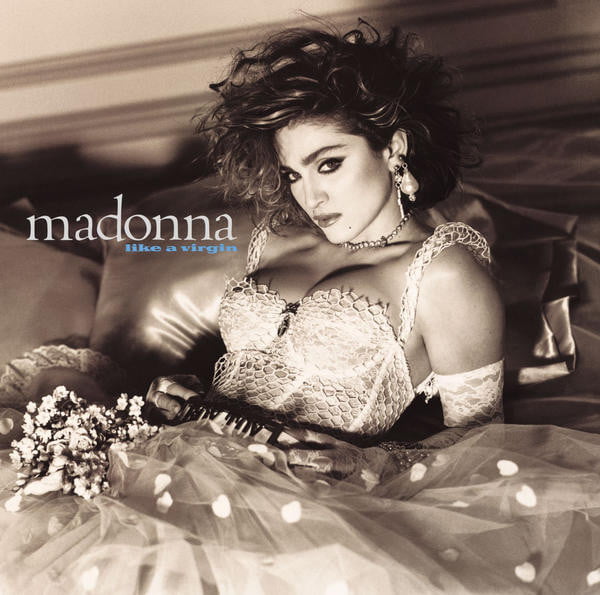 As New York's achingly hip art set gathered at legendary nightclub the Paradise Garage on 16 May 1984 to celebrate artist Keith Haring's first Party Of Life, the girl who had once dominated the dancefloor with her exuberant moves to Larry Levan's iconic DJ sets, took to the stage for a special guest appearance in front of the vibrant crowd of which she had once been a part.
Having spent three months holed up in the city's Power Station studios, Madonna saw the Party Of Life as the perfect platform to premiere two brand new tracks from her recently wrapped second album.
Although she was excited to air her new material for the very first time, the hipster audience remained largely indifferent as she performed Like A Virgin from a bed adorned with white lace before changing into a customised Haring jacket and skirt for Dress You Up. 
Only pop culture prophet Andy Warhol had the foresight to recognise the earth-shattering potential of these new songs. "The crowd didn't really take to Madonna," recalls artist Kenny Scharf. "But Andy loved her – he told everyone that she was going to be the biggest thing ever."
Madonna had been working on her second album since the beginning of 1984, penning songs with long-time friend and writing partner Stephen Bray. Her self-titled debut album had been a disappointing experience for her creatively, leaving her frustrated at how little her input and ideas had been welcomed by producer Reggie Lucas.
Despite the moderate success of that LP and Holiday becoming a Top 20 hit, Madonna was keen to move on and start work on her next project – and to do so on her own terms. 
Determined not to repeat the mistakes of her debut and to ensure that the album would be exactly as she envisioned it, Madonna informed her label that she wanted to produce the record herself, a request that was immediately vetoed, much to her fury.
Aside from her previous LP not sounding the way she had wanted (with the exception of the tracks she and John 'Jellybean' Benitez had remixed before release), Madonna felt that she wasn't taken seriously, and her talent was being undermined. 
She saw the second album as her chance to prove herself. Livid that Warner Brothers didn't believe in her enough to grant her full creative control, she publicly vented during interviews, detailing her battles against label bosses to who she referred to as "a hierarchy of old men". 
"It's a chauvinistic environment to be working in because I'm treated like this sexy little girl," she fumed to Rolling Stone. "I always have to prove them wrong. This is what happens when you're a girl – it wouldn't happen to Prince or Michael Jackson. I had to do everything on my own and convince people that I was worth a record deal. After that, I had the same problem trying to convince them I had more to offer than a one-off girl singer. I have to win this fight."
Refusing to back down, the record label offered Madonna a compromise – the choice of any producer she wanted. Mollified, she appealed to Sire Records boss Seymour Stein for help in a letter in which her frustrations over "the producer predicament" were evident.
"Here I am forced to choose a man once again – help me!" she wrote, listing possibilities such as Trevor Horn, Jellybean, Laurie Latham, Narada Michael Walden and Nile Rodgers before signing off, "Furious love, Madonna".
Although she had presented a shortlist of ideal collaborators, Madonna had made it clear that Rodgers was her first choice, declaring him a "genius", citing his production work with Diana Ross, Sister Sledge and David Bowie as examples, as well as his own Chic records which she adored.
A meeting with Nile was arranged during which she played him the demos she'd written with Stephen Bray and told him: "If you don't love these songs we can't work together". Affronted by her bluntness, Rodgers later revealed that he told her: "I don't love them now, but I will when I've finished working on them!" 
Satisfied, Madonna accepted her label's offer to have Nile produce the entire album. Writing in his autobiography, Le Freak, Nile revealed that the fee he earned for producing the album was more than most artists earn from their own records, adding: "I'm pretty sure she hasn't paid a producer as much since then either!"
The subject of money remained prevalent once recording had begun, with Madonna's tyrannical manner of communicating with musicians proving problematic. She was in every recording session for the entire duration – whether she was required to be or not and expected similar dedication from the personnel.
If a musician arrived late or didn't seem to be giving 110%, Madonna barked at them, "Time is money, and the money is mine!", something which did not go down well with the experienced professionals.
Nile had brought along the Chic Organisation band with him to play on the record, including bassist Bernard Edwards and drummer Tony Thompson, as well as sound engineer Jason Corsaro whose idea it was to record digitally, at the time a new way of recording.
The combination of synths and programmed drums with live instrumentation gave the album its bombastic, dynamic sound, elevating it from the dance-pop feel of Madonna's earlier tracks which she felt were "weak". 
Despite the band having a wealth of experience between them, working across genres and with a myriad of artists, Madonna had no qualms about telling them if she didn't like the way they were playing something or suggesting alternatives.
Whether it was because she'd been burned by the experience on her debut album and felt the need to overcompensate to make her ideas heard or was just plain rude, the band did not appreciate someone they saw essentially as a rookie being so abrasive and disrespectful towards them.
On one occasion, after she furiously berated a musician for taking a toilet break, Nile walked out of the studio and told her he was leaving the project, forcing Madonna to apologise and rethink the way she communicated from that point onwards. Though it wouldn't be the last time they would have disagreements, they were resolved cordially.
When Warner's A&R Michael Ostin played the pair Like A Virgin and Material Girl, songs he felt would work alongside Madonna's own compositions, she instantly loved the former, immediately taken with the provocative title as well as the song itself.
Rodgers wasn't initially sold on the track and felt Material Girl was the better song, but Madonna was adamant that Like A Virgin was going to be the first single and would also be the title of her second album. Nile reminded himself that it was ultimately her decision as it was her name on the LP cover.
With work on the record complete by May 1984, Madonna was readying it for a summer release, but once again faced pushback from the label who decided to delay it due to the sudden success of her debut album.
Thanks largely to heavy rotation on MTV, Borderline had just become her first Top 10 single in the United States and the album was climbing the charts on the back of that, approaching one million sales. Though she was desperate to release her new material, Madonna relented and agreed to postpone its release to November. 
The restless singer utilised the time that she had originally planned to be promoting her album by flying to Venice to shoot the video for Like A Virgin and signed on to star in her debut film, Desperately Seeking Susan. She also worked with stylist Maripol and photographer Steven Meisel on a series of photoshoots which would become the cover of the album and singles.
Playing with the virgin/whore dichotomy, her name and the album title were completely at odds with the overtly sexual image she presented, dressed in bridal regalia, lingerie, crucifixes and a 'Boy Toy' belt buckle. 
The wanton bride persona became emblematic of the Like A Virgin era, and never was it more impactful than Madonna's iconic performance at the first MTV Awards in September 1984. Her first major performance of the track, she began it atop a giant wedding cake and ended it lying on the floor with her underwear on full display.
While some of her peers slammed the brazen sexuality of her performance as trashy and cheap – her manager Freddy DeMann was backstage furious thinking her outrageous set was career ending – the appearance could not have garnered better publicity for Madonna, whose rebellious spirit endeared her to legions of teenage girls across the US. With her name on everyone's lips, the timing was perfect for the unveiling of the single and album in November 1984. 
"It's a lot more grown up than my first album," the proud star told MTV. "It's more well-rounded, style-wise. My first one was termed a dance record and was all up-tempo dance music, but this one has a lot of different sounds. There's stuff that sounds like old Motown, there's stuff that's very high-energy, some songs are very English-sounding, very techno, there's lots of synths, and two ballads. Ultimately, it shows my growth as a singer and as a songwriter."
The album received mixed reviews from critics but was a commercial smash, transforming Madonna from pop star to pop icon, sparking 'Madonnamania'. 
It reached No.1 around the world and dominated the charts for most of 1985 thanks to its four hits (its singles run was punctuated by Crazy For You and Gambler from the Vision Quest soundtrack as well as chart re-entries of her older singles), the Virgin Tour of the US and a show-stopping performance at Live Aid. 
In the UK, the album was re-released to include Into The Groove (taken from the soundtrack to Desperately Seeking Susan), extending its success even further, leading to eventual sales of over 21 million copies worldwide.
In January 1984, Madonna had shocked the world when she announced to Dick Clark on American Bandstand that she wanted to rule the world. Just 18 months later, thanks to the astounding success of Like A Virgin, she was well on her way to achieving it. 
Material Girl
Despite becoming one of her signature songs and its title being a moniker which is still linked to the star 35 years later, Material Girl wasn't actually written by Madonna. It was penned by Peter Brown and Robert Rans and submitted to Warner Brothers for consideration for one of their artists. A&R Michael Ostin heard the song and immediately knew that it would be a perfect fit for Madonna. A tongue-in-cheek satire on 80s materialism, both Madonna and Nile Rodgers loved the track when it was presented to them and the singer duly changed her mind about only including her own compositions on the record, which had been her original plan. Released as the second single from the album in 1985, Material Girl peaked at No.2 in the US and No.3 in the UK.
Angel
One of the demos written by Madonna and Stephen Bray in late 1983, Angel is a straightforward fluffy ode to being in the throes of a new love affair. A charming dance pop track with unmistakable Chic flourishes, the song remains a fan favourite but has been largely disregarded by Madonna who hasn't performed it live since the Virgin Tour in 1985 and the track was edited out of the VHS release. During the performance, balloons were released onto the audience emblazoned with "Dreams Come True", a line from the song. An incredible extended dance remix was created of the song, which featured elements of audience noise to give the impression of a live recording. The single reached No.5 in the US and the UK and was also a hit around the world, particularly Australia and Japan. In the United States, the 12″ single sold over a million copies due to the inclusion of Into The Groove on the B-side, which wasn't released there as a single in its own right.
Like A Virgin
Like A Virgin was written by hitmakers Billy Steinberg and Tom Kelly about the former's recent divorce and subsequent new relationship. Madonna replicated the guide vocal of the demo note for note, even though it was in a much higher register than was normal for her to sing in, prompting inaccurate stories at the time claiming her voice had been sped up to sound like Cyndi Lauper. Melodically, critics pointed out that its bassline was reminiscent of Michael Jackson's Billie Jean and the Four Tops' I Can't Help Myself (Sugar Pie Honey Bunch) and when Madonna performed the song live on her first two tours, she interpolated each into Like A Virgin as a cheeky wink to her critics. The song gave Madonna her first No.1 around the world, topping the charts in the US, Australia, Canada and Japan. In the UK, it peaked at No.3, held off the top spot by Band Aid's Do They Know It's Christmas? and Wham!'s Last Christmas.
Over and Over
A new wave-inspired track reminiscent of some of the material that we have subsequently heard of Madonna's pre-fame recordings while she was in various New York bands, Over And Over's lyric captures the essence of the singer, speaking as it does about strength, resilience and picking yourself up no matter how many times you're knocked down and forging your own path in the world – a theme that Madonna has explored frequently. Although she hasn't acknowledged the song since 1985, Madonna was obviously proud of it – choosing it as the only non-single performed on the Virgin Tour and including it on her 1987 remix album You Can Dance.
Love Don't Live Here Anymore
Warner Brothers' Michael Ostin felt that the Like A Virgin album needed a ballad as  respite from the up-tempo dance tracks and suggested a cover of Rose Royce's Love Don't Live Here Anymore for diversity (strangely, the song was a hit in the United Kingdom the following year for Madonna's future Evita co-star Jimmy Nail). Its recording prompted a rare moment of self-doubt and vulnerability from Madonna who was daunted at the prospect of recording her first ballad and working with a live orchestra. Overcome, she dissolved into tears at the end of recording, her emotion left on the released song. A remixed version of the track was released in a few countries in 1996 to promote the ballads retrospective Something To Remember. Unexpectedly, Madonna also performed the song as part of her Rebel Heart Tour in 2015.
Dress You Up
An underrated Madonna classic, Dress You Up was the final track recorded for the album as it was submitted by writers Andrea LaRusso and Peggy Stanziale just as Madonna was completing the LP. It was only when the album's release was delayed that Madonna was able to add it to the tracklisting. Peaking at No.5 in both the US and the UK, Dress You Up's lyric, which juxtaposed fashion and sexuality, earned it a place on Tipper Gore's 'Filthy Fifteen', a list of songs deemed sexually explicit and which required parental advisory before children could listen to them.
Shoo-Bee-Doo
A solo Madonna composition, the slightly saccharine Shoo-Bee-Doo was intended as a homage to Motown and the girl groups that Madonna had adored growing up in Detroit. An unremarkable mid-tempo track, it doesn't hold up as well as others on the album and is dated by a solo from famed saxophonist Lenny Pickett. In the UK, it was featured on the B-side to Into The Groove.
Pretender
While the combination of live drums and guitar had added another dimension to Like A Virgin's big moments, Pretender, a sparse synth-driven track with sequenced drums and a great melody is sonically more akin to the material on Madonna's debut album. It was included as the B-side to Material Girl in the UK. 
Stay
The earliest composition on the album, Stay is a combination of two tracks that Madonna wrote with Stephen Bray back in 1981, Stay and Don't You Know. Despite the title, this version owes more to the latter, only the "Stay, stay darling" refrain comes from the 1981 version, the verses and lyrics are reworked from Don't You Know. The track also included a sexy spoken interlude from Madonna, a trait she had begun on Physical Attraction from her first album and something she would explore more deeply on songs such as Justify My Love, Rescue Me and Erotica.
Comments
comments
Classic Album: The Stone Roses – The Stone Roses
Still adored nearly 30 years on, The Stone Roses rescued indie rock from shambling student bands and fired Manchester into a bright new musical future. Michael Leonard charts the making of a one-off album that, according to Noel Gallagher, "opened the door for British guitar music in the 90s"…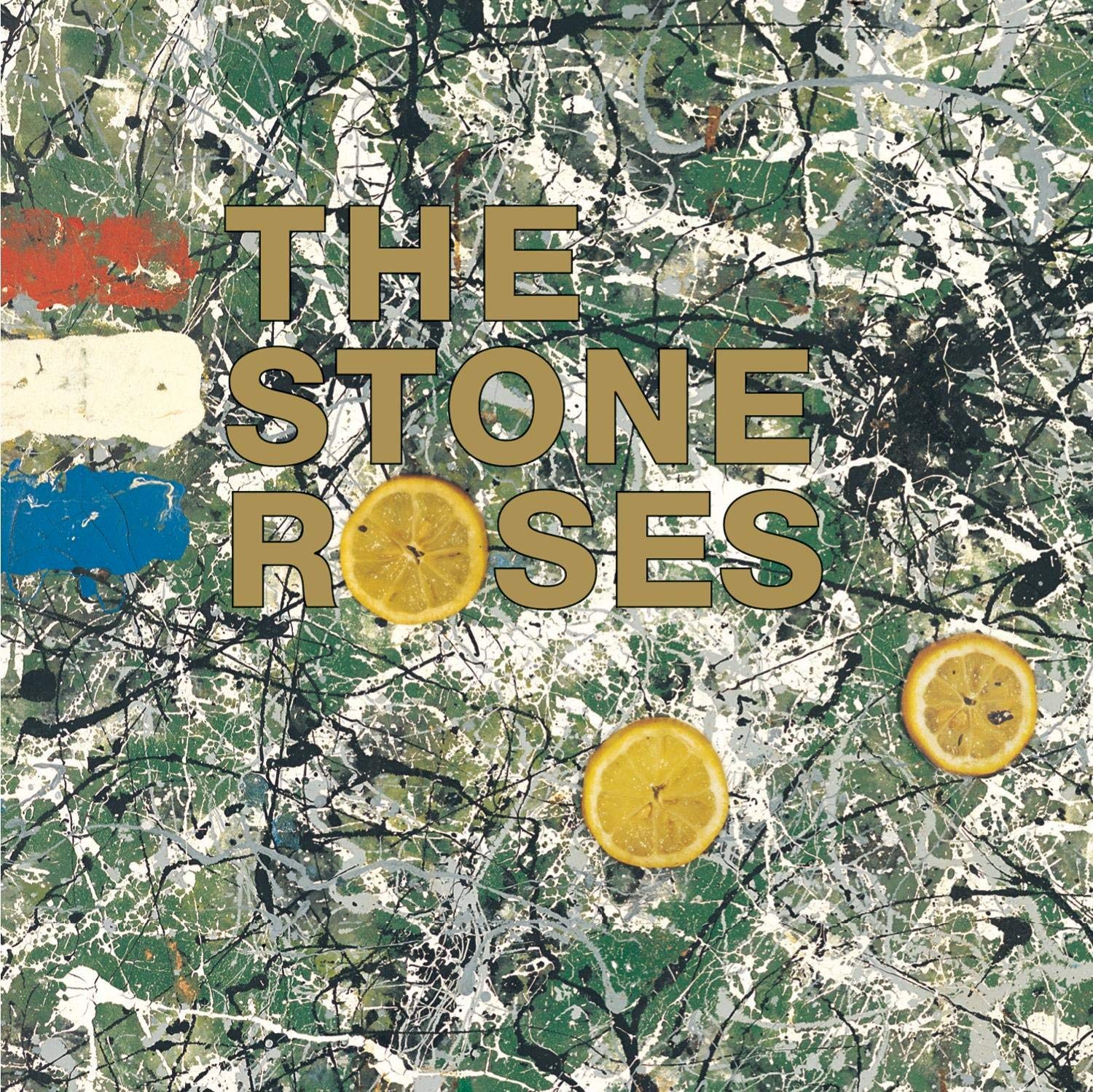 No. 1 in the NME's vote on Best Albums Of The 80s. Top of their 2003 Greatest British Albums Ever poll. It wasn't just the NME. It also won The Observer's Greatest British Albums vote the following year. Runner-up in Channel 4's Music Of The Millennium poll of greatest albums – that was a public vote.
The thing about The Stone Roses is, it's an album that spans those sometimes overly worthy critics' polls as well as being in tune with what real people think. Or, at least, people of a certain age…
There's a heart-warming scene in Shane Meadows' fan-centric documentary, Made Of Stone, released in 2013. In it, the four Stone Roses – John Squire, Ian Brown, Gary 'Mani' Mounfield and Alan 'Reni' Wren – have announced their reunion and decide to stage a free warm-up show at Warrington's Parr Hall, capacity 1,100, and all you have to do to get a first-come first-served ticket is turn up at 4pm with a Roses record sleeve, T-shirt or a ticket to their later shows at Manchester's Heaton Park.
Here they come, in low-key and orderly fashion; teens not even born in '89, old men, mothers (with bemused toddlers in 'I Wanna Be Adored' T-shirts), time-cocooned bowlhead 'ravers', office workers, a bloke who's lied to his boss that his father-in-law's had a heart attack so he can leave work early…
The best one is a too-late, unsuccessful deputy headteacher: "I've just seen about three people I know going in… and they know nothing about music. I'm devastated." Mr Teacher is still smiling, just about. "At least I'm here, I can say I was close to it," he muses, standing outside.
That says more about The Stones Roses than any critics' poll. It still causes respected middle-aged professionals to 'lose their shit'. But why? "You know and I know, but you can't write it down, can you?" another man says to camera in Made Of Stone. "This lot [gesturing to the queue behind] know. There's a reason I've still got me hair like this 20 years later. There's a reason I've never worn a tie. There's a reason why I still listen to that album at least once a week…"
Let's not over-analyse, then. You either understand, or you don't. Here's how Manchester's Stone Roses made an album. Or to others: here's how The Stone Roses made the greatest British album ever.
---
1 I Wanna Be Adored
A perfect, slow-building opener, Mani's brooding bassline is slowly joined by the rest of the band to build the archetypal Stone Roses sound, falling somewhere between typical Madchester and shoegaze. Lyrically, …Adored is little more than a repeated mantra of rock-star mythology: "I don't need to sell my soul/ He's already in me." In 2009, Brown told Clash Magazine: "I didn't actually want people to adore me. I was trying to say then, if you want to be adored, it's like a sin, like lust or gluttony or something like that."
2 She Bangs The Drums
As a lyric of intent, "Kiss me where the sun don't shine/ The past was yours but the future's mine/ You're all out of time" is some flag in the sand. Brown wrote these verses, while Squire wrote the chorus words that are 'just' a love song: be it to a partner, the music, the ecstasy of clubbing or whatever you want. What elevates it is the crystalline sonics. The rumbling undercarriage of Mani's bass, Squire's flabless guitars and Reni's whip-cracking drums all rush with a faultless euphoria. The Roses hated being called '60s', but this is very 60s, and a 101 on how to write a guitar-pop single. Released in July '89, it was the band's first Top 40 hit.
3 Waterfall
A fan favourite, swirling around a cascading Squire guitar arpeggio and with Reni providing notable shuffling drums and backing vox. Its melody is very folk-esque, and Brown has previously grumbled that John Leckie wanted to turn it into a "Byrds/Simon & Garfunkel thing", which makes some sense: Squire listened often to The Byrds; Brown didn't even own a Byrds record. Brown has said that it's "about a girl who sees all the bullshit, drops a trip and goes to Dover. She's tripping, she's about to get on this boat and she feels free"… Squire also wrote parts of Waterfall's lyrics.
The guitarist has never (as far as we know) fully explained, but 'Madchester'-championing DJ/broadcaster DJ Pete Mitchell reckoned the words were at least partially about Squire's loathing of the Americanisation of Britain (see "This American satellite's won"). Proof? Squire's own oil on canvas Waterfall (1988) meshes the Union Jack and Stars And Stripes flags. So maybe the lyric is about both. Whatever its origins, Brown has said that writing Waterfall in '88 "was the first time we went 'Wow, this is it!'". Bonus points are also awarded for the excellent use of "brigantine sails" (a two-masted ship).
4 Don't Stop
The music is, of course, the whole of Waterfall flipped backwards, on the basic Fostex 16-track recorder on which Squire/Brown recorded demos, with overdubs and vocals added later, and credited on the album as 'Another Schroeder/Garage Flower Production'. The Roses had done this before, with Made Of Stone and its reversing for 12″ B-side Guernica. More nautical-themed lyrics abound, and the way Brown intones "Isn't it funny how you shiiiiiine?" manages to invent Liam Gallagher at the drop of an anchor. Don't Stop was also played live (with 'forward' instruments) and is still very strong in its own right, with Reni again outstanding on drums and backing vocals.
5 Bye Bye Badman
Positively bouncy compared to the shuffling swagger of much of the album, the band only began work on …Badman because they couldn't complete a satisfactory recording of (future B-side) Where Angels Play, but finished this in just a few hours. Squire overdubbed his counter-lead guitar lines that run an alternative melody throughout in 30 minutes. It's openly inspired by the riots in France of May 1968, as Ian Brown had met a Frenchman who'd been in the riots while the singer was hitching around Europe, and both Brown and Squire also admitted being "inspired" by a Channel 4 documentary on the 20th anniversary of the era, broadcast in spring 1988, called Revolution Revisited. For its lyrics, Bye Bye Badman could perhaps have been called I Am The Insurrection… if it didn't sound so damn blissful.
6 Elizabeth My Dear
Side 2 begins with another nod to Simon & Garfunkel, in that the music is Scarborough Fair, a traditional English folk melody dating back to the 14th century, made most famous in pop by S&G's soundtrack to The Graduate in 1968. The song is just 54 seconds, but gave Brown a springboard from which to vent. In various early interviews, he said: "I'd like to shoot Prince Charles" and added there would never be a revolution unless someone "put a bag over the Queen Mother's head". They won't be getting OBEs, then.
7 (Song For My) Sugar Spun Sister
If there is a dip in The Stone Roses, it's arguably here. There's plenty of rock classicism in its chords and straightforward arrangement, sumptuous though it is, at various times recalling The Byrds, The Smiths, REM or Lennon and McCartney (basically, choose your own angle-pop reference point).
8 Made Of Stone
There are some distinct echoes of Primal Scream's Velocity Girl (1986) here, and it was released in March '89 to preview the LP – although it stalled at No.90 in the national charts, its indie acclaim set up the Roses' ascent from local heroes to national phenomena. By September '89, the Roses had sold out London's 8,000-capacity Alexandra Palace and it was Made Of Stone they briefly played that week on the BBC's national Late Show, only for a power cut to halt them. (Cue Brown, "You're wastin' our time, man. Amateurs! Amateurs!"). In 1989, when asked what Made Of Stone was about, Squire replied: "Making a wish and watching it happen, like scoring the winning goal in a cup final on a Harley Electra Glide dressed as Spider-Man"… 
9 Shoot You Down
A change in pace, with its low-slung swagger again highlighting Reni's drumming prowess and more Hendrix-ian guitar from Squire. With its lyrics partly serving notice on all challengers, this is just the Roses coolly showing off.
10 This Is The One
The last song to be recorded for The Stone Roses, but one of the first written. This Is The One began life in 1985 when the band were locked in a room by producer Martin Hannett and told they weren't allowed out until they wrote a song. They came up with this, lyrics by Brown, albeit in an uncultured and punkier form. It's famously played at Old Trafford as Manchester Utd walk out from the tunnel.
11 I Am The Resurrection
The music supposedly began as "a pisstake" of Paul McCartney's bass on The Beatles' Taxman, according to Reni. "Mani would play the riff backwards during soundchecks and we played along over the top for a laugh. Finally, we said, 'Let's do this joke song properly and see what happens'." Its drum intro, chords and 'vibe' also bear resemblance to The Light Pours Out Of Me by fellow Mancunians Magazine (1978). Its blissed-out Brown-on-bongos coda was the perfect E'd-up end to a Roses live rave; in the studio, it took three days' rehearsals to piece it together for mostly live recording: the circular acoustic-guitar arpeggio before the strafing coda was fed via a 'ghetto blaster' as a backing loop for the band to improvise around.
---
The Stone Roses is an odd record, in many ways. It was the culmination of five years of relatively low-key work, even if the band were all-that-time circling the big shots of Manchester music. On its release, drummer Reni was the youngest at 25: the others were already 26. In comparison, Johnny Marr had split The Smiths at 23. And it was also the mother of false starts: the Roses hit the buffers not long after.
There's an over-romanticised story about Ian Brown and John Squire's joint 'destiny', having first met as toddlers in a sandpit. The crux is true, though the two weren't friends until their teens, when music brought them together. Squire had begun playing guitar with some seriousness from around 15, liking The Byrds and The Beatles.
Via Brown, who also played rudimentary bass, he got into Clash and Sex Pistols records, and soon learned to play those, too. Brown liked his punk, but also reggae and Northern Soul.
Squire and Brown played briefly together in The Patrol, but by the time the Roses were taking shape, Alan 'Reni' Wren was different again – a wunderkind drummer who could also sing and play guitar, and whose favourite bands in his teens were Van Halen and Led Zeppelin.
It took a while, but the Roses' first attempt at recording was in 1985, when they got help from local producer hero Martin Hannett. Back then, the Roses had a second guitarist, Andy Couzens, and Pete Garner on bass, and were still in search of an identity.
The harsh sessions with Hannett only amounted to six nights and were hardly a success. So Young duly came out. It was alright, in a flailing post-punk/Theatre Of Hate sorta way, but ripples extended only through Manchester. By the Roses' next recording, Manchester was changing: the city's bards of boredom, The Smiths, had split. Hip-hop and early house were beginning to take over and The Haçienda was gathering a crowd.
"The summer of 1987 is when everything changed," Shaun Ryder later remembered. "When life suddenly went from black and white to Technicolor. When we first got the E." The nascent 'Madchester' scene was gelling by the time the Roses cut their second single, Sally Cinnamon. They produced it themselves, with soundman Simon Machan, and while it still sounded rather wiry, it did show a growing savvy for hooks and tight rhythms.
The band quickly sold out 1,000 singles in their hometown, and those local ripples were building to a new wave. For his part, Noel Gallagher remembers his 20-year-old self thinking: "When I heard Sally Cinnamon for the first time, I knew what my destiny was." 
Couzens and Garner were jettisoned in '86 and '87 respectively – Mounfield, who the band had known for years and who'd regularly watch them as a fan – came in on bass. They pushed on, building a loyal fanbase and by their third single, 1988's Elephant Stone, The Stone Roses had arrived proper.
It had the kudos of New Order's Peter Hook as producer ("I would have done it for free"); Mani and Brown started bombing Manchester with Stone Roses graffiti; Elephant Stone featured Squire's Pollock-styled art for the first time; they continued their strategy, rave style, of playing warehouses over established venues.
They'd turn up in their newly adopted garms, too. Leo Stanley, owner of Manchester clothes shop Identity, who was then kitting out a lot of the Manchester bands, told The Guardian: "In 1988, Ian Brown asked if we could get any Wrangler flares as they were really hard to get hold of. As soon as Ian walked on stage wearing flares, everyone wanted them."
That was part of their appeal. As über-fan Noel Gallagher recalled: "The Roses sang in Manchester accents, they wore the same clothes, they went to the same clubs, you could see them down the same shops where you were buying your desert boots and your flared jeans."
It would be wrong, though, to hail the Roses as forward-thinking messiahs. That early struggle for identity was there and the Roses had their own dancer/'vibemaster', Cressa, duplicating the role of Bez in a straight steal from Happy Mondays. He's on the back cover of The Stone Roses.
With its breakbeat-like drums from Reni and leaping, Beatle-esque melodies, Elephant Stone nailed their sound. Yet love didn't spread all around. Gob-around-town and svengali Tony Wilson reportedly quipped that if you gave 1,000 monkeys guitars and Jimi Hendrix songbooks, they'd eventually emerge sounding like The Stone Roses. Touché. Though, of course, Wilson was likely just riled that Factory's Happy Mondays boasted little of the Roses' purer pop charms.
By 1988, they had enough for a solid demo that they were happy with. It went first to Rough Trade, where label boss Geoff Travis (who'd previously helped steer The Smiths' career) judged: "They were just brilliant, fully formed, great songs… the thing that was really wonderful was that the rhythm section was such an elastic dancing creature, which very few great rock 'n' roll bands seem able to achieve."
With their soon-to-be-infamous manager, Gareth Evans, the Roses were still blagging somewhat: they didn't sign long-term with Rough Trade, but instead went to Zomba offshoot Silvertone.
"We wrote most of the first album in a few weeks, because we'd blagged the record company," Brown told NME in 2009. "We told Silvertone that we had about 30 or 40 songs, but we only had about eight." But, again, those eight songs were enough. When producer John Leckie was passed their demo by Silvertone, it featured solid run-throughs of Waterfall, She Bangs The Drums, This Is The One and I Am The Resurrection. All that had to be done, really, was deliver it all as well as possible.
The Stone Roses is not a 'dance' album, but there is some dance sensibility to it. Battery Studio's in-house engineer, Paul Schroeder, was perhaps a crucial figure – because he was steeped in mixing dance records, he brought his EQ-ing and tech setup to that process intentionally. He worked closely with Reni and Mani to ensure both had sufficient punch and clarity in the rhythm-section mix.
John Leckie's job was guiding the whole thing. He made sure the songs all had focused openings and, mostly, definite endings. The Roses liked Leckie. His work with George Harrison and XTC offshoot the Dukes Of Stratosphear were big ticks, as was him citing his favourite record to be Love's Forever Changes (Leckie later admitted he said it off the top of his head). 
By turn, Leckie later said (fondly) of the band that: "Even though there is a punk heritage, they're hippies. Ian especially. It sounds corny, but there's a lot of love there, and you don't really get that with other Manchester bands."
'The rhythm section was such an elastic dancing creature, which very few great rock 'n' roll bands seem able to achieve'
Brown has said Leckie's brief was to "get the ultimate live version, but with a twist" and the producer himself recalled a relatively straightforward process. "There wasn't any pressure to prove themselves, they knew they were good," he told The Quietus.
As for the perceived weakness of Brown's voice, Leckie had no problems. "To me, he was no different to any other vocalist," the producer told Sound On Sound. "He'd perform, say, four takes, and I'd comp them and bounce them down. It certainly wasn't a nightmare. He'd always get what we wanted within a couple of hours… and back then, you have to remember, there was no Auto-Tune."
But Leckie continued: "They weren't technically aware. They never touched the equipment, or sat at the desk and twiddled the knobs, or said: 'Why don't you try this?'. If they didn't like something, they'd say."
Despite all songs being credited to Squire/Brown, the Roses were clearly nothing without Reni and Mani. Ex-manager Gareth Evans cited the drummer as the "most important" group member, and the perma-smiling Mani brought a lot more than just infectious basslines.
As the bassist said in 2007, before their reunion: "I'm the only person who could bring it back together again… I don't know if any of us are powerful without each other. The magic was the power of four."
And what power. With those formative years spent gigging, writing, rejecting, honing, The Stone Roses were ready. All in, although split between four different studios from October 1988 to March 1989, The Stone Roses took just 55 working days to complete. 
Hunter S Thompson once wrote about mid-60s San Francisco that: "You could strike sparks anywhere. There was a fantastic universal sense that whatever we were doing was right, that we were winning…" The same sentiment definitely applied to Manchester in the late 80s. Happy Mondays were, of course, very different, musically, but northern neighbours The Charlatans drew heavily from their well. Noel Gallagher reckons Oasis wouldn't even exist without the Roses.
But The Stone Roses had something mighty that set it apart from all the rest. As Shane Meadows' man says: "You know and I know, but you can't write it down, can you?"
The Roses bloomed all too briefly, of course. Recording injunctions, writer's block, a usurping by young Princes Noel and Liam, and a wayward mountain bike (leaving Squire with a broken collarbone and a cancelled Glastonbury headline slot) saw them split by 1996. John Squire later said 1994's Second Coming is "more like we wanted to sound"; Ian Brown demurs, arguing: "We lost the light".
More than three decades on, The Stone Roses still haven't matched it – and it seems likely they never will. Their short-lived comeback ended without that promised third album. But it doesn't matter. This is the one.
Comments
comments
Making The La's – Classic Pop Magazine
A timeless classic that inspired a thousand imitators but left its creator claiming it sounds like "a snake with a broken back", The La's is a much-mythologised debut album. We tell the story of a man at loggerheads with his past all the time… By Gary Walker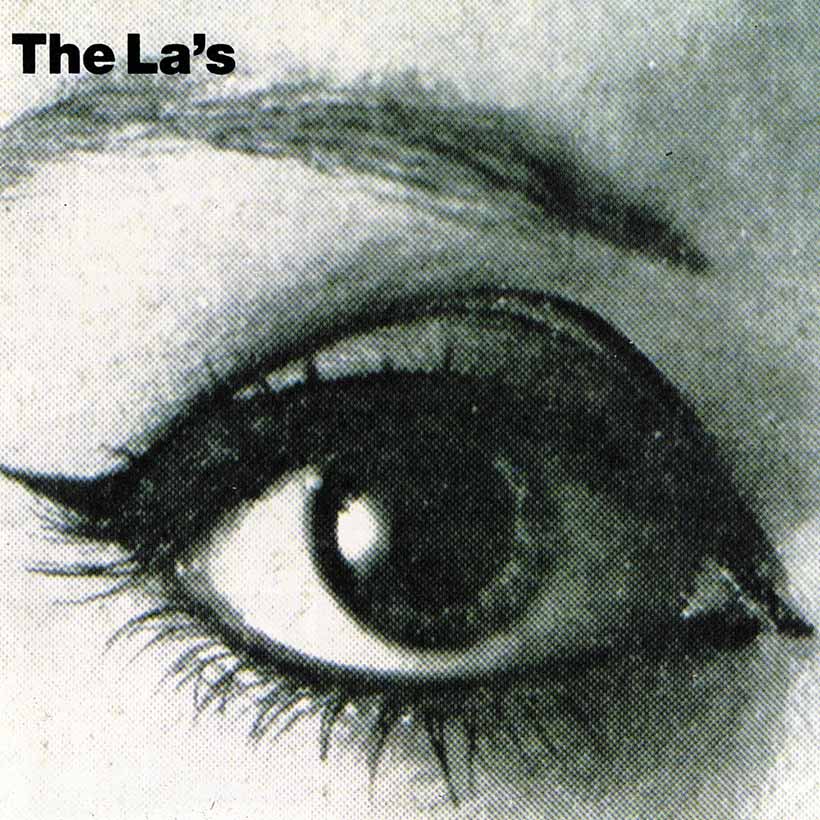 The closer you get to perfection the closer you get to imperfection, simple as." That was an unusually succinct Lee Mavers in 2005 – 15 years after the release of the first and so far only album by The La's, neatly encapsulating the story behind one of the most mythologised debuts of all time. 
The numbers are as astonishing as the quality of the songwriting on this riddle wrapped in an enigma of a record. Mavers claims that the album burnt through 12 separate sets of studio sessions, nine drummers, seven producers and a good few guitarists.
Despite it all, you could argue Lee Mavers invented Britpop. Steve Lillywhite called him the most talented artist he'd ever worked with and even Noel Gallagher deferred: "There's only one songwriter in this country who scares me – and that is Lee Mavers." 
It's a wonder the album came out at all. It was re-recorded at Mavers' perfectionist behest numerous times, with successive producers trying and failing to realise his vision over three torturous years. By the end, the project had cost a reported £1 million and still wasn't finished. It never could be. It was no trifling figure for independent label Go! Discs. Mavers said he hated what he heard, but the label had run out of patience and released it anyway. In turn, the band used the album's promo interviews to tell fans not to buy it. 
The La's at least kept it together long enough to tour their tarnished magnum opus in 1991, but since then Mavers has been a largely reclusive figure, rumours of drug addiction persisting as he's privately slaved over plans to re-record his precious album.
Sporadic reappearances with varying lineups have coincided with whispers of a vast cache of unreleased songs and breathless talk among fans of a second album. Mavers, though, remains transfixed with the notion of bringing this 1990 debut up to the standards that exist in his head.
Who could he be referring to when he sings on the album's opening track Son Of A Gun of "a man who's at loggerheads with his past all the time/ He's alive and living in purgatory"? 
In many ways, The La's were an anomaly. To paraphrase another flawed genius, Brian Wilson, they just weren't made for the times they existed in. Aloof from the bug-eyed baggy indie-dance of Happy Mondays, The Stone Roses, Primal Scream et al, and predicting the Merseybeat-pilfering Britpop wave that followed, they were also at odds with the hi-fi production style that characterised many 80s recordings.
Mavers and John Power preferred the naked honesty of largely acoustic guitars, drums and bass; simple pop classicism with its influences clear – the transportive West Coast jangle of The Byrds, hints of the lysergic mysticism of Arthur Lee's Love, Pink Floyd and The Doors, and an overt appreciation of British Invasion heavyweights The Beatles, The Rolling Stones, The Kinks and The Who. 
The band were formed in 1983 by Liverpool songwriter Mike Badger, with Mavers joining a year later, the pair uniting over a love of Captain Beefheart. A full family tree would take up the remainder of this article, but the highlights are as follows: Bassist John Power and drummer John Timson arrived in 1986, the latter soon replaced by future Oasis member Chris Sharrock.
The band signed to Go! Discs in 1987, by which time Badger, too, had departed, leaving Mavers in charge. 
Badger was replaced by guitarist Paul Hemmings, with Mavers' brother Neil taking over from Sharrock on drums. Keeping up? With the core lineup settled, the band continued writing their debut album in a stable owned by the new guitarist's mother.
"It was a wonderful time to be in the band," remembers Hemmings, who went on to join The Lightning Seeds after lasting less than a year on the good ship Mavers, "because Lee had to write material and we had to finish it. There was no deliberating. Every single day there was me, John and Lee in the stables, working."
Two singles on Go! Discs followed – the Stonesy waltz-time Way Out, produced by Gavin MacKillop, in November 1987, and the initial version of There She Goes, produced by Bob Andrews in October 1988, the latter reaching No.59 on the UK singles chart. 
Mavers' excruciating perfectionism was already causing widespread exasperation, though. Sessions with Smiths producer John Porter, John Leckie, Andrews and Mike Hedges all failed to meet the singer's approval. Hedges alone claimed to have recorded 35 songs, the master tapes for which later went missing. At one point, Mavers even reportedly knocked on Pete Townshend's door, hoping to persuade the legendary Who guitarist to take over. 
Delicious urban myths surround Evertonian Mavers, with one tale having it that the songwriter vetoed a studio because the console wasn't coated in the right "60s dust" – another, since debunked, claimed the perma-stoned songwriter carried round a bag of the genuine article that he'd harvested from vintage guitar amplifiers.
"At some point you have to say, 'That's it, I'm finished!' and move on to something else," says Hedges. "I've never been 100 per cent on anything I've ever done. I don't think you ever can be, because how do you measure perfection?"
The band's door continued to revolve, guitarist Peter "Cammy" Cammell joining the lineup that recorded what would prove to be the finished album in 1989. Steve Lillywhite, who'd produced The Pogues' Fairytale Of New York and worked with U2, Siouxsie And The Banshees and The Chameleons, was entrusted with seeing the project over the line, a last roll of the dice from Go! Discs. The La's entered London's Eden Studios in December 1989, but things inevitably began to unravel. 
"I knew the songs were absolute diamonds, but getting them on tape wasn't so easy," Lillywhite told MusicRadar. "We'd record six songs that were fantastic, but if there was one thing wrong on the seventh, [Mavers] would be convinced that everything else was terrible and we'd have to start everything all over again."
While the band felt Lillywhite's CV was a poor fit for their rootsy authenticity, Mavers' exacting standards were verging on self sabotage. Songs were being re-recorded over and again, losing their initial energy, and live favourite Callin' All, at one point set to be the album's title track, was omitted altogether. 
A planned release of Timeless Melody as a single was aborted by Mavers after test pressings had been sent out and Melody Maker had named it "single of the week". 
Go! Discs had had enough and weren't going to pay for any further sessions. They released Lillywhite's version of The La's in October 1990, leaving Mavers disgusted with what he felt was a set of unfinished recordings, using his guide vocals. He told Q: "We walked out on it while we were doing it. We hated it because we weren't getting our sound across, so we turned our back on it. [Go! Discs] got it together from a load of backing tapes and mixed it up themselves and put it out."
Mavers immediately distanced himself from the release, describing the album in NME as "like a snake with a broken back" and "the worst, a pile of shit". The La's may not be the faultless masterwork Mavers had envisaged and it didn't trouble the charts, peaking at No.30 in the UK and No.196 in the US, but it was a gross overreaction from its creator.
In The Rough Guide To Rock, Chris Tighe summed up the public mood: "If this was the quality of the demos, the intended final tracks would have been wonderful."
The La's is an astonishing album, classic songcraft from arguably the fourth greatest Liverpudlian writer ever to pick up a guitar. In Colin Larkin's All-Time Top 1000 Albums, he writes,
"It is hard to see why they were dissatisfied. The La's is a graceful, sweeping and rather grand pop record, utterly charming and filled with a meek beauty." 
The album's greatest legacy may prove to be the timeless love song it provided in the shape of There She Goes, re-released three weeks after the LP. This time, it reached No.13 in the UK, and remains one of the most evocative, universal guitar-pop songs ever crafted.
Rolling Stone dubbed it the "founding piece of Britpop" and NME placed it 45th in a rundown of the 50 greatest indie anthems of all time. On Spotify, it's closing in fast on 100 million listens. Robbie Williams and Sixpence None The Richer are among the countless musicians to have a fruitless stab at improving on Mavers' two versions.  
Built on a chiming riff and simple strummed G-D-C chord progression, it's a song with no verses, just that arrowing heart-rending chorus repeated over and over. The lines "racing through my brain… pulsing through my vein… no one else can heal my pain" have led to speculation it's about heroin, but Mavers and more than one member of the band have dismissed this as wide of the mark.
"I thought it would be big, a lot bigger than it was, but then forgotten like a lot of pop songs," said Byrne. "In retrospect, the opposite happened."
Despite the success of its lead single, and the equally stellar Timeless Melody and sprawling closer Looking Glass, the album's tortured recording process had taken its toll on the band and they disappeared from the radar after touring it.
Rumours persisted that Mavers was deep into drug addiction and had told Go! Discs they wouldn't get another note out of him until they funded a re-recording of the album; it was even suggested that label executives had locked the band on a boat and refused to let them out until a second album was written. Powers was done and left to form Britpop middleweights Cast, performing a pretty lukewarm impression of his old band in the process. 
Still, the internet remains ablaze with speculation from Mavers' hungry disciples about what might have been. Lillywhite recalled the songwriter demoing a tune called Fishing Net during the sessions, and said it was among the best songs he'd ever heard. He asked if it could be added to The La's, but Mavers shot him down, replying, "No, that's for the second album". 
A pair of appearances in December 1994 – at a Paul Weller gig in London and a support slot for Oasis at the Brighton Centre – were followed by dates with Dodgy.
Next came a surprise April 1995 interview with NME's Paul Moody at the band's Liverpool rehearsal room. An animated Mavers and his band played extracts of new songs live for Moody, before appearing to offer hope of a comeback in a barrage of quasi-religious platitudes. "We needed a rest because of what we'd found. Now we've rested and we're headed back, because it's calling," Mavers asserted. "Before it was all nonsense, now it's beginning to make one sense…"
Following a reunion with Badger and Hemmings, who'd formed their Viper record label, two albums of early demos were released in 1999 and 2001, and the three again discussed reconstructing The La's, with Hemmings at the controls. But again Mavers proved the immovable object. 
"There's no rhyme or reason to it," Hemmings explained with the patience of a saint. "I mean, even a simple matter of listening to the demos: Lee would say, 'That's the wrong demo tape'. Well, it's actually the master demo tape. 'Yeah, but I prefer this version'. OK, so you use that version. 'But it's being played through the wrong cassette deck'. OK, we'll get this cassette deck. 'Yeah, but it's being recorded through the wrong mic'. OK, you get this mic. 'But that's the wrong coloured lead'. OK, you get this coloured lead… You go on and on and on 'til nothing happens." 
Fan turned biographer Matthew Macefield tracked down Mavers at his home in Liverpool when writing his book, In Search Of The La's. The songwriter again insisted he may one day re-record the album and could self-release new material on the internet to avoid involvement with record labels, before playing one of the much-discussed new songs, Raindance. It was, said Macefield, "one of the best that I have ever heard".
After a lineup of the band including John Power played a handful of festivals, including Glastonbury in 2005, speculation again began to mount, Power telling a journalist in 2006 that Mavers was "tinkering with something that's majestic". That year also saw the release of The La's: BBC In Session, an excellent collection that perhaps sounds closer to Mavers' elusive vision.  
Hemmings, one of the people who knows Mavers best, says depictions of him as a burnt-out tortured genius in the same vein as Syd Barrett or Brian Wilson are wide of the mark, Mavers now a quiet family man living in a Liverpool suburb. However, Hemmings remains pessimistic about the chances of ever hearing new material. "Who knows. But I would probably say don't hold your breath. I don't think it's ever going to happen. Personally, I think that's your lot."
A 1989 rehearsal tape featuring unreleased material and known among La's fans as The Kitchen Tape, emerged in 2006, provoking a typically dismissive response from Mavers, who called the demos "a load of fucking garbage". 
Next, a comprehensive deluxe edition of the album was released in 2008, featuring the original Mike Hedges mix, and fans even launched a petition on the Change.org website pleading with their hero to record new material and tour again. It's now 30 years since The La's, and at the age of 58, one of music's great enigmas still has only a single album to his name. Will there be more timeless melodies? We're still waiting. 
Son Of A Gun
A simple opening salvo, which centres on only three chords and falls just shy of the two-minute mark. It evidences Mavers' adroit and evocative storytelling, his acoustic guitar playing typically crisp and confident. Whether or not it's autobiographical we don't know, but it's a tremendous piece of writing regardless and feels a prescient description of Mavers' unfulfilled talents: "If you want, I'll sell you a life story/ About a man who's at loggerheads with his past all the time/ He's alive and living in purgatory/ All he's doing is rooming up in hotels and scooping up lots of wine". The version from Liz Kershaw's show on the 2016 BBC In Session compilation eclipses the album take.
I Can't Sleep
There's a little of The Who's I Can't Explain about the rhythm guitar progression on the album's up-tempo, rocking second track. After the lacerating, trebly electric guitar intro, Mavers sings of a "big black car", "train" and "cloud", perhaps referencing depression, before confessing in the chorus, "I'm so sad about/ Not so glad about/ I'm so mad, I can't sleep tonight". A Lennon-esque scream ushers in the briefest of guitar solos and Mavers and Powers' voices meld together beautifully. Check out the deluxe edition of the album for a version recorded on a Gary Crowley GLR session, with an echoey Mavers sounding as if he's singing his vocals in the bathroom he references in the lyrics. 
Timeless Melody
Rarely has a song's title been more apposite. This has a little of Lillywhite's stamp in its spacious quality, the chiming intro briefly incongruous and reminiscent of The Edge's delay-bathed guitar playing. From that moment on, it's a classic piece of wistful pop music. The verses are Mavers' salute to the transportive powers of music, the choruses wonderfully mythical Byrdsy psychedelia, while its galloping instrumental mid-section is one of the highlights of the Lillywhite sessions. Pearl Jam covered the song several times on their Binaural tour in 2000, Eddie Vedder joined on vocals by Gaz Coombes from Supergrass.
Liberty Ship
Almost a British Invasion pastiche, but containing more intriguingly opaque, mysterious writing from an inspired Mavers. "I am the toiler, the old ship slave/ I stoke the fire that keeps you brave," he sings. The Coral and Gomez were presumably listening closely and making notes. The strummed acoustic guitar and bassline are elementary throughout, cycling around C and G chords in the verses and ascending in the chorus, before a sweet little acoustic solo and a dreamy outro, Mavers repeating mesmerically, "Sail away on the airwaves/ Sail away on an ocean breeze", with subtle shards of atmospheric guitar noise flitting around the fringes of the mix.
There She Goes
Taking its influence from The Velvet Underground's There She Goes Again, one of the most stirring pop songs ever written is remarkable musically for having no verses, just that starry-eyed romantic chorus, and a bridge. Originally released as a single, produced by Bob Andrews in 1988, it was re-recorded by Steve Lillywhite, this time in G Major and re-released three weeks after the album, reaching No.13 in the charts. Robbie Williams' spirited if clumsy take at Glastonbury 1998 added little. Of the many urban myths surrounding The La's, probably the most often repeated is that There She Goes is about heroin, denied repeatedly by Mavers and other members of the band. Who cares what it's about, anyway: "There she goes again/ Racing through my brain/ Pulsing through my veins/ No one else can heal my pain" is one of the best bittersweet pop lyrics of all time.
Doledrum
An anthem to escaping the drudgery of a monotonous 9-5 existence, Doledrum's swinging rhythm and woodblock percussion recall The Rolling Stones' The Last Time. John Power's woozy "ahhs" and "Don't go down" backing vocals add to the groovy 60s vibes as Mavers sings: "If you know what's good for you, then you know what you can do/ Just get up a fuss and shout/ Get up a fuss, get out… of Doledrum". The infectious riff that runs through the verses is played on an acoustic guitar on the album cut, but give the Mike Hedges and John Porter mixes from the deluxe edition a spin to hear it on an electric. 
Feelin'
One minute 45 seconds of 60s-referencing pop perfection. With a guitar hook that tips its hat to The Beatles' I Feel Fine, Mavers gets mystical, singing, "I get the feeling, I am responding to a call/ I am receiving, to give you this meaning/ Thank God for that feeling, I could not ask for anymore". The song was released as the final single from the album in February 1991, narrowly missing out on a place in the UK Top 40, peaking at No.43.
Way Out
The band's debut single, initially released in November 1987 and originally produced by Gavin MacKillop. It's a swoonsome waltz-time wonder that suggests an appreciation of Johnny Marr's guitar playing. Ostensibly, it documents the dissolution of a faltering relationship as Mavers sings, "Give me one last kiss before I walk out of this/ Give me some money 'cause I'm right in a hurry". Perhaps more than any other song in the band's catalogue, Way Out could be said to have provided John Power with a blueprint for his later band, Cast. The version recorded for Nicky Campbell's BBC show in March 1989 is an absolute beauty.  
I.O.U.
Another simple two-minute song that fades in with a basic A-G-D chord progression and a propulsive groove. Reminiscent of early Stones singles, it changes key into a bridge section in which Mavers piles up the rhymes: "On the farm, linking you arm in arm/ There's no harm, in greasing your neighbour's palm". Aside from a questionable coupling of "knowledge" with "porridge" in the second verse, it's a fine piece of writing. While it's not radically different from the album incarnation, many fans prefer the Mike Hedges version. 
Freedom Song
"All this world seems bent upon contemplating Babylon/ Fate is sealed inside a bomb/ Where has all the freedom gone?" sings Mavers forebodingly on this dark-hued Brechtian shanty that was likely influenced by his love of Captain Beefheart. Did Noel Gallagher lift the intro for The Importance Of Being Idle on 2005's Don't Believe The Truth? Definitely, maybe. Ask La's fans which is the definitive version and it's a toss-up between the Mike Hedges take and the BBC session.
Failure
This time, the overriding reference point is The Who on a rollicking heavy-rock song that sounds a lot like it inspired early Oasis demos. Mavers' unintelligible intro snarl sounds uncannily like Liam Gallagher. With its growling distorted guitars, howl of feedback and serrated R&B vocals, lyrically it's one of the most interesting songs on the album, as a doom-laden Mavers voices his fears: "You're wrapped up in chains/ So you wait in your room, bound to the doom/ To talk with the skeleton in the closet". 
Looking Glass
Alongside There She Goes and Timeless Melody, Looking Glass elevates Lee Mavers to the highest echelon of songwriters. "Tell me where I'm going, tell me where I'm bound/ Tear the pages open, turn the world around," he sings enigmatically on the album's epic seven-minute closer. Building from a red herring jaunty acoustic guitar riff, Mavers shifts into chords in the key of A, his acoustic guitar tuned down half a step. The band speed up to a frenetic conclusion that evokes The Velvet Underground's Heroin and Spiritualized's Ladies And Gentlemen We Are Floating In Space album, with Mavers repeating ever more urgently, "The change is cast". A quite sublime piece of songwriting.
Comments
comments