Wendy Williams Tells Cynthia Bailey She Should Be Fired From "RHOA"—Cynthia Claps Back & Says NeNe Leakes Should Never Return
Roommates, it's no secret that fans have been very vocal about their unhappiness with the current state of Bravo's once dominant reality series "The Real Housewives of Atlanta"—and many have suggested who they think should be fired, including Wendy Williams, who stated it should be Cynthia Bailey. During her recent appearance on the "Wendy Williams Show," Cynthia Bailey was likely not expecting Wendy to boldly tell her to her face that she should be fired from the show.
When Wendy Williams brought up the subject of a cast shake-up on "RHOA," she told Cynthia Bailey directly that she should be the one on the chopping block after spending 11 seasons on one the show.
"There's nothing more exciting that you can give to us. I don't want to see you fight. I don't want to see you get divorced. Like, I think that it's time. The only thing then is what will you do for a paycheck? But I was thinking, 'This is still a model, just like Christie Brinkley!' You can model," Wendy said.
Cynthia responded, saying:
"I love The Real Housewives of Atlanta. This platform has been amazing. I have an amazing relationship with the network. Bravo has been good to me. Here's the thing, nobody really wants to be fired. I mean, my first job was Taco Bell. I wouldn't want to be fired from there. I would want the option to leave if I wanted to go. God's will, not my will, will be done. I have had an amazing run. It's been 11 amazing years as a consistent peach-holder."
However, Cynthia had some shade up her sleeve when she clapped back at Wendy's comments by mentioning former bestie NeNe Leakes. When asked who she believed should be fired and never return, Cynthia said "The person who wants me to be fired all the time, who actually isn't even on the show anymore. Her name rhymes with 'meanie' I'm not going to say her name, ya'll already know who I'm talking about."
As of now, NeNe has not publicly responded to Cynthia Bailey's comments.
Want tea directly in your text inbox? Hit us up at 917-722-8057 or  click here to join!
Bulletproof Backpack Sales Have Reportedly Skyrocketed Following Uvalde Mass Shooting
As the nation continues to process the absolutely heartbreaking tragedy in Uvalde, Texas that claimed the lives of 21 people, parents are understandably on high-alert in an effort to ensure their children's safety—and that includes the use of bulletproof backpacks. According to new reports, sales of bulletproof backpacks across the country have skyrocketed within the last 48 hours, with some companies seeing an 800% increase in merchandise sales.
@TMZ_TV reports, Mike De Geus, a former Secret Service agent and CEO/founder of Leatherback Gear, says that following the mass shooting in Texas earlier this week at a local elementary school, his company has seen an 800% increase in sales of its bulletproof backpacks. The backpacks from Leatherback Gear reportedly provide the same amount of bulletproof armor used when De Geus was protecting former presidents Bill Clinton, George W. Bush, Barack Obama and Donald Trump.
The particular bulletproof backpack model that is selling the most is the Sport One Jr., which retails for $250. It creates a bulletproof vest in mere seconds, by separating into two pieces that cover the front and back of the user—which De Geus says was specifically designed for active shooting incidents. However, that's not the only company seeing a recent spike in sales, as TuffyPacks, which also has a line of bulletproof backpacks that feature armor inserts, reports its company recently noticed a 300% increase in sales.
TuffyPacks owner Steve Naremore revealed that his Texas-based company works with various school districts throughout the state, but unfortunately that does not include the Uvalde district that is home to Robb Elementary where 19 students and 2 teachers were shot and killed by 18-year-old Salavador Ramos.
Additionally, other manufacturers of bulletproof backpacks sold at popular retailers such as Lowe's and Dick's Sporting Goods, say the customer demand for their products has increased as well.
We want to continue to send our sincerest condolences and prayers out to all the families and loved ones of the victims during this extremely difficult time.
Want tea directly in your text inbox? Hit us up at 917-722-8057 or click here to join!
Exclusive Interview: Fast Rising Lanzhou/L.A. artist Zihao Fang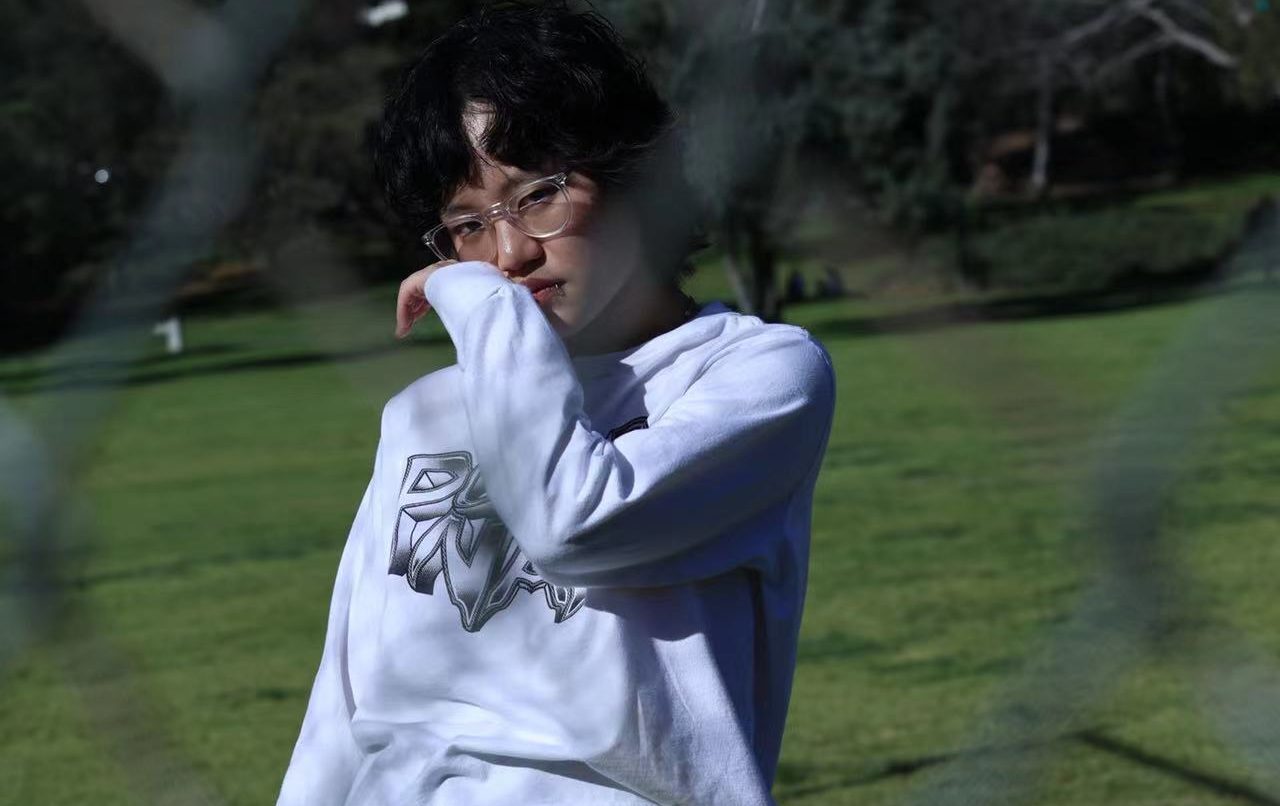 What is your name and what city do you rep? 
My name is Xiaoqi Zhou (aka Soulgood Kid) representing Chongqing and Los Angeles
Tell us about your latest releases, what inspired you to create them? 
My latest release "KEY TO YOUR HEART" is a song about understanding what love is and knowing at some point it takes courage to reach for it. I was inspired by my true experience of romance from the past, with the fear and doubts I had held on for so long and I came to this realization that love will only answer back if I take the main key to reach for it.
What is unique about you and your music? 
My music usually comes with a series of surprise, sound, and musical elements that listeners won't be expecting to encounter yet they blend in perfectly with each other while resonating with lyrics and melodies that deliver the message behind the song. I love to experiment with bold, new sounds that I design myself, to grow and nurture my unique sounds that help introduce my music to the public.
What shaped your music? 
Many factors have shaped my music, I'd like to put them into two primary categories: people and places. Many of my lyrical inspirations come from people I've met, through our experience and conversation I love to build stories on them and transform them into music, the message is usually what I learned from them and why is it important for me to voice on it. Speaking of places, I tend to absorb the energy each place has made me feel, and that would likely help me set the atmosphere off a certain song.
When did you realize you were going to make music professionally? 
I realized that I had the determination to build my career path in music in high school where I was the chief of a music club back then. Being part of that music club has motivated my passion further on music, I decided to treat music seriously as I explore all possibilities with creativity on music.
What type of music do you listen to? 
I enjoy listening to a lot of modern, electronic-jazz music, as well as alternative, indie, R&B and Bossa Nova. They are the best resource for me to learn.
What inspires you to write music? 
The desire to wanting to create something, I always believe all forms of art are connected and for me the way to create art happens to be music.
What do you do when you don't do music (creative or otherwise) and that you are passionate about? 
For me when I'm not working on music I like to shift my energy from creating to physical activity, pilates and hiking are for sure two of my favorite things to do in my spare time. It's important for me to stay active physically, it helps me building a better discipline.
Happiness to you is… 
Unconditional love
Self-healing time
Meditation
My cat Spoonie
Dine out
What do you wish you were told when you first started making music that you think would help artists just starting out? 
That it takes time to discover your unique sounds, finding your audiences, building a fanbase. It might be harder than you can imagine and people do give up in the middle of making a way out, but at the end of day, it's the true passion for music itself that would carry you and your hard work forward, it shapes you into a better musician, an non- stopping flow of creativity.
Tell us about your upcoming projects… 
My debut album 'Homegrown' is coming to the world by early July 2022. It's a milestone for my music journey so far. The album consists of 8 songs that connects to the theme which is 'Homegrown,' a self-made empowerment and encouragement to stay centered, to keep moving forward with my vision and goal.
Where do we find you music / music projects? 
Spotify: https://open.spotify.com/artist/7LRn3Lxr3KjAGh1ZGU8tBe
Apple Music: https://music.apple.com/us/artist/soulgood-kid/1460643968
Celebs Who Always Knew They'd Be Famous
In a 2015 interview on Oprah: Where Are They Now?, Belinda Carlisle of the Go-Go's revisited how the legendary group was formed. In 1978, Belinda and the four other original members of the band, Jane Wiedlin, Charlotte Caffey, Margot Olavarria, and Elissa Bello, decided to create a music group, although she said the majority of them had no previous exposure to playing instruments.
"We were sitting on a curb, five girls one night at a party in Venice," Belinda said. "Everybody was in a band except for us, and you could be terrible. You didn't really have to know how to play an instrument. So it was like, 'I'll play bass!' 'I'll play guitar!' That's how the band was formed. Nobody knew how to do anything."
Despite their inexperience with performing, the group remained driven and quickly moved up the music industry ladder. They're now considered to be the most accomplished all-female rock group in music history.
"Behind all that, there was some serious ambition, and I remember running down the stairs with Jane going, 'We're going to be rich and famous one day!'" Belinda added. "And looking back on it, it was, like, total manifestation."